To start things off, my parents got this Jeep YJ in 1999 for my oldest brother. He did a few minor things and then passed it on to my middle brother. He did some more stuff like wheels, tires, lift, roof rack and bumper. In 2007 it was finally passed to me. I got offered a different vehicle but by this time it had too much history and I couldn't let it go. Once I got it, I put some new tires on it and a light bar, however it was still a 4 cyl. So two years ago I put a TBI 350 and a NV4500 trans in it. I still wanted a wider stance for the street. So a year ago last week, we started the break down and build process. It is still going but we can see the end. Here is a few specs on the build.
1995 Jeep Wrangler YJ
37" BFG Baja KA ( Kevlar Belted )
Custom re-centered, double beadlock and run flat hummer wheels
1995 LT1
Dana 44 front with Ford 9" rear
Bronco front suspension with lift springs and custom link bars
BTF rear comp corners with custom flares
Custom built front fenders and flares
How it looked when we started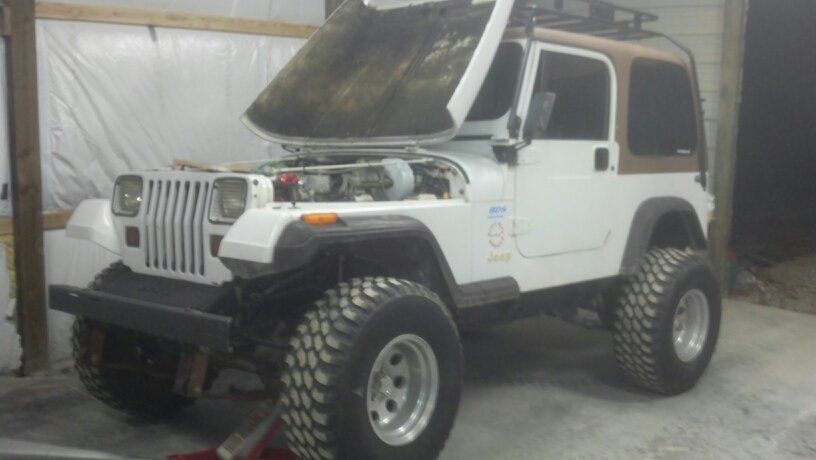 The process begins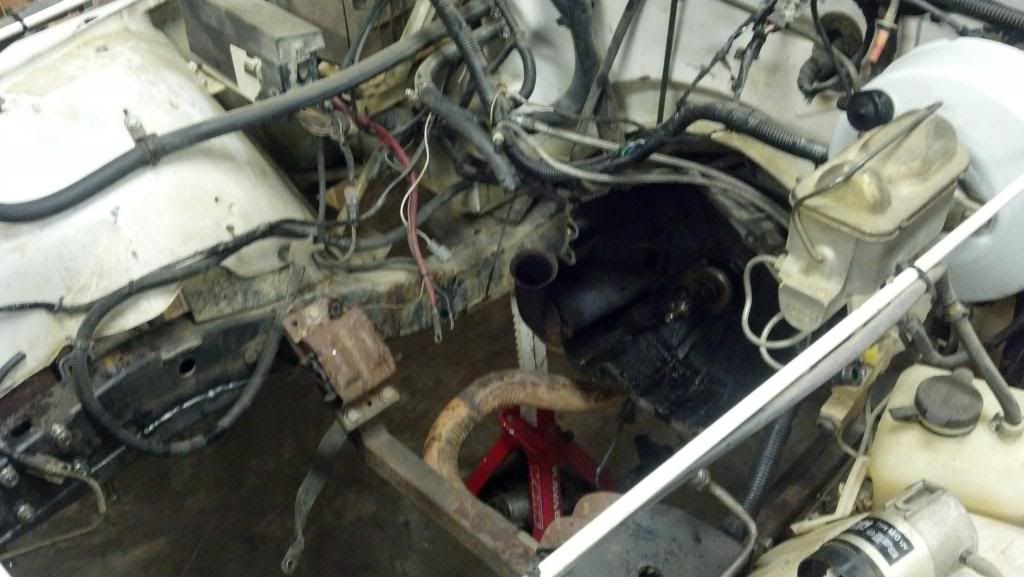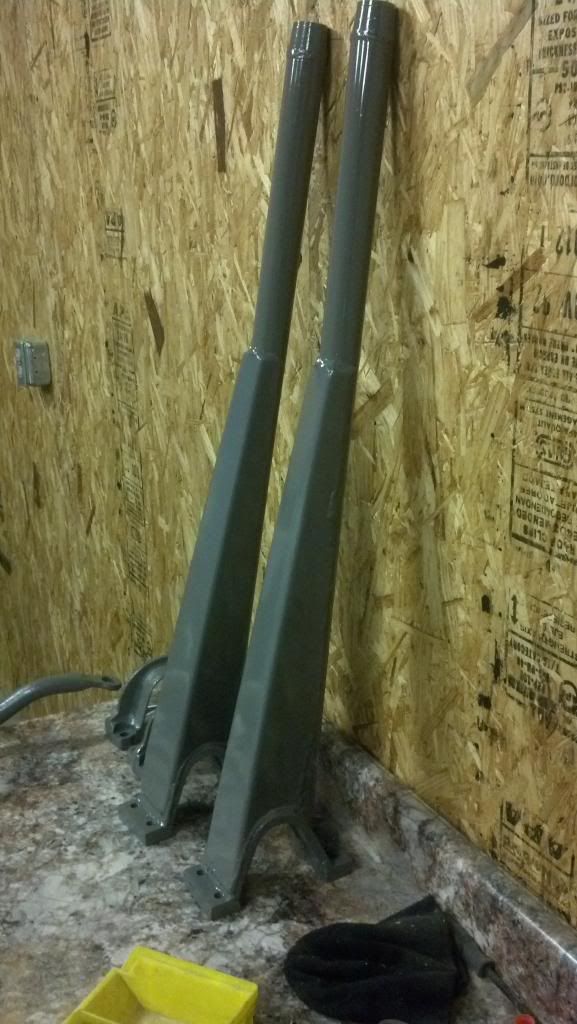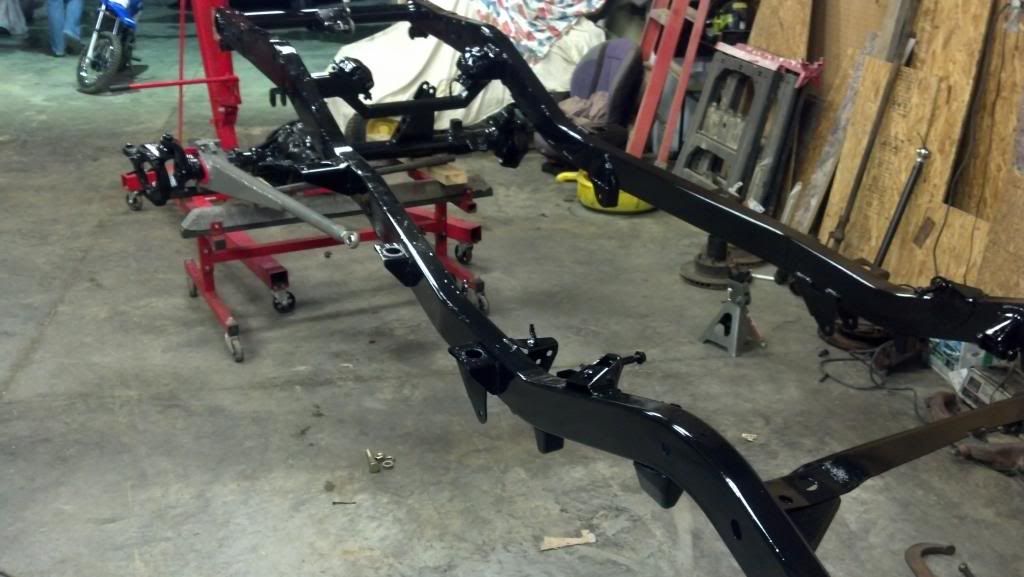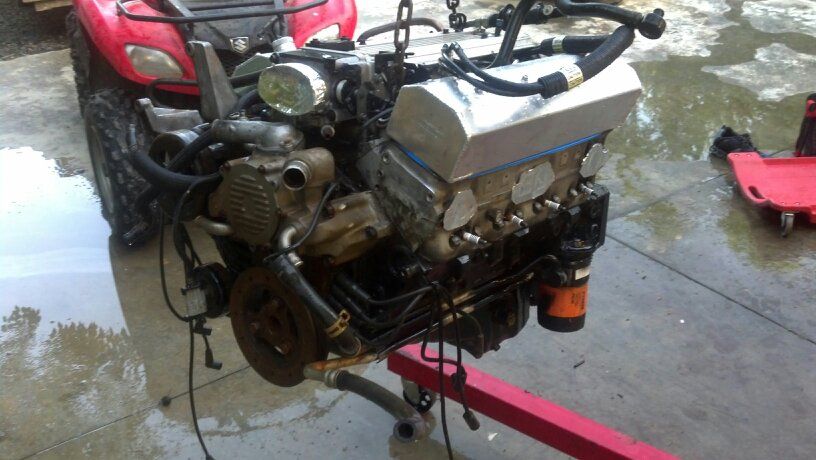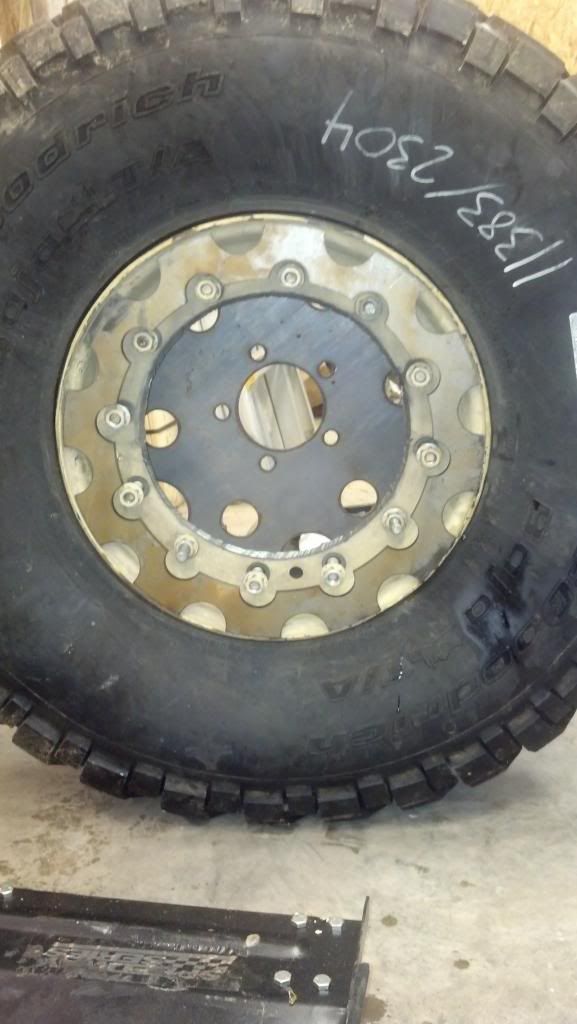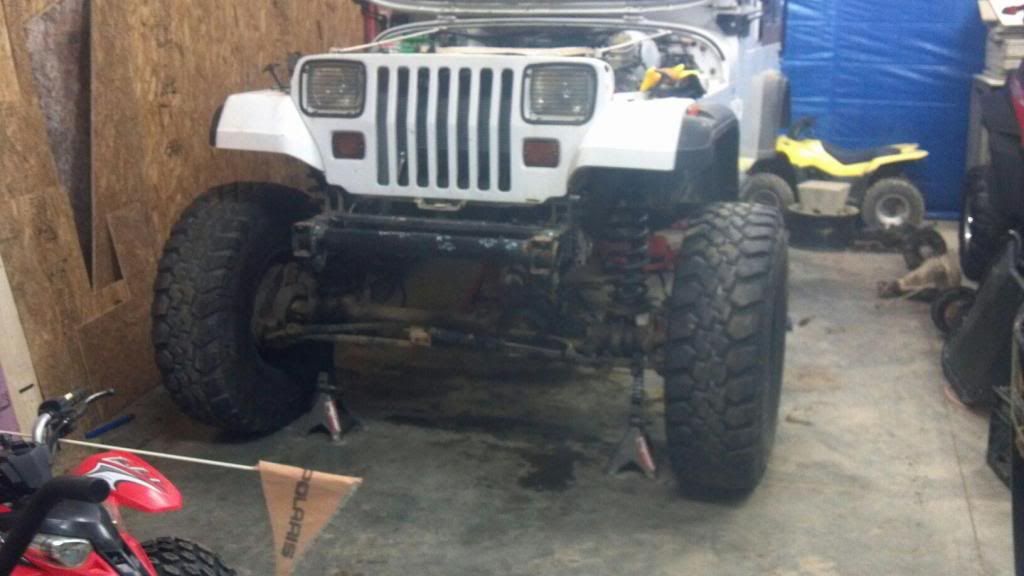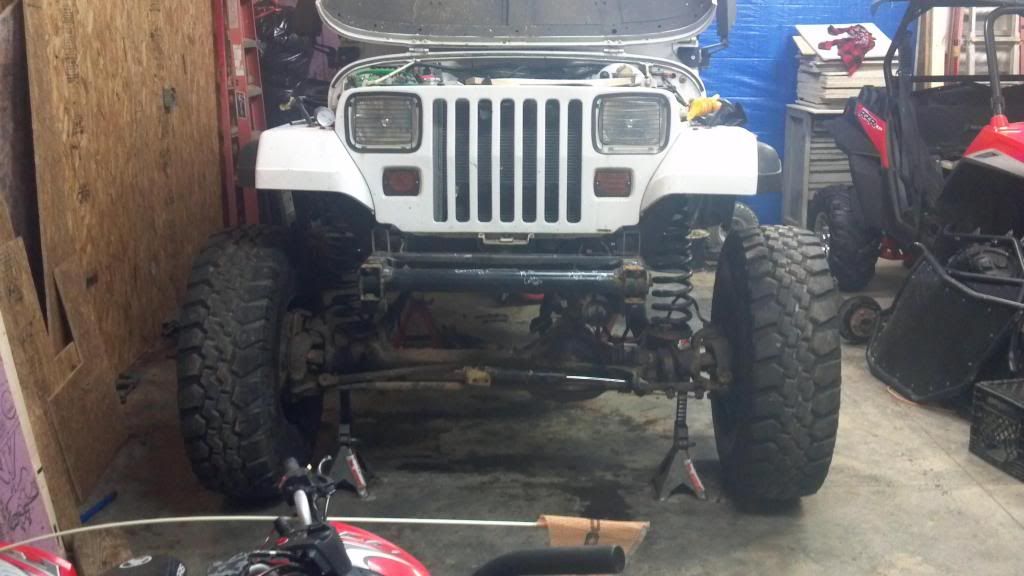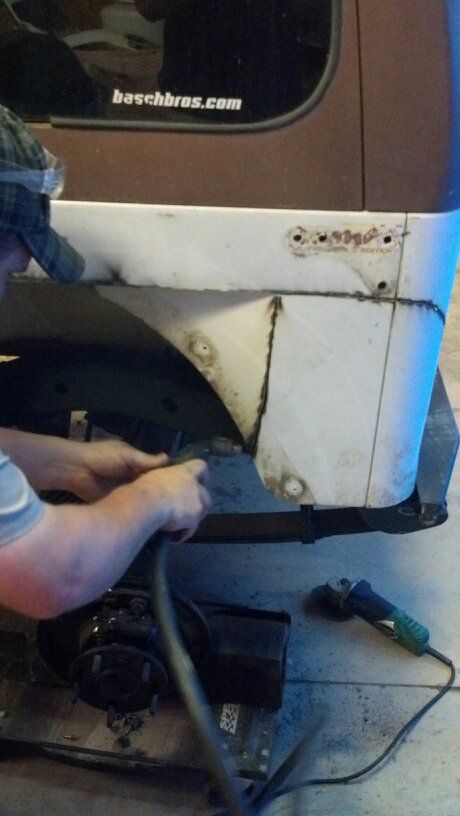 I originally bought BTF front fenders, however I didn't like that they didn't match the rear so I sold them and built some new ones instead.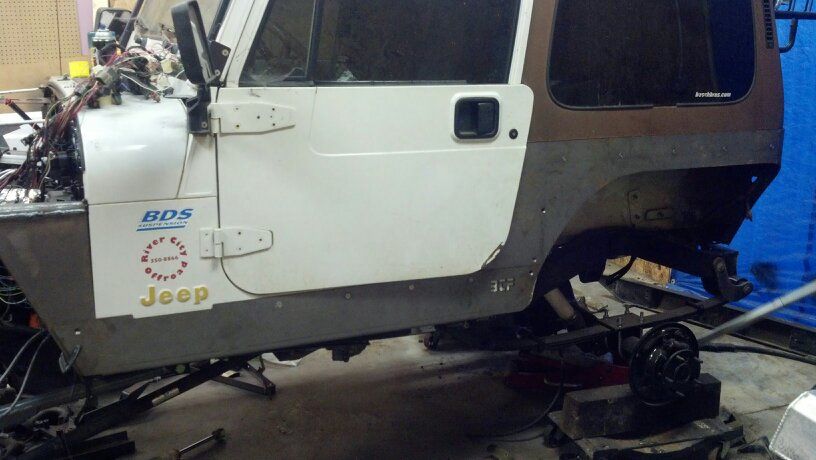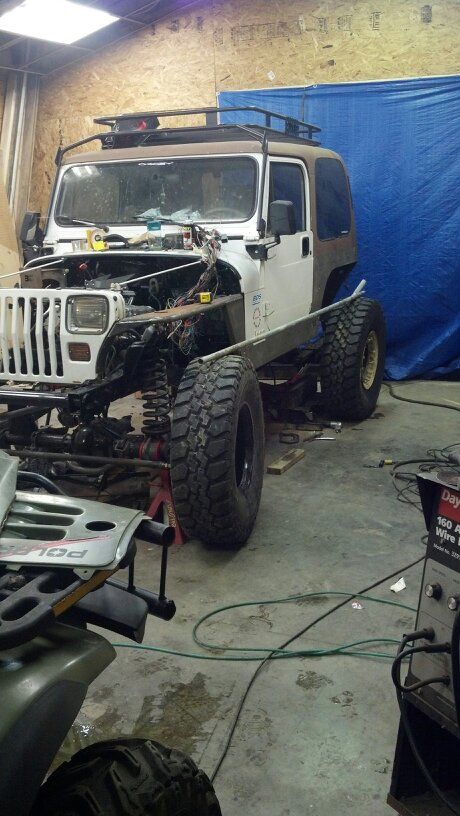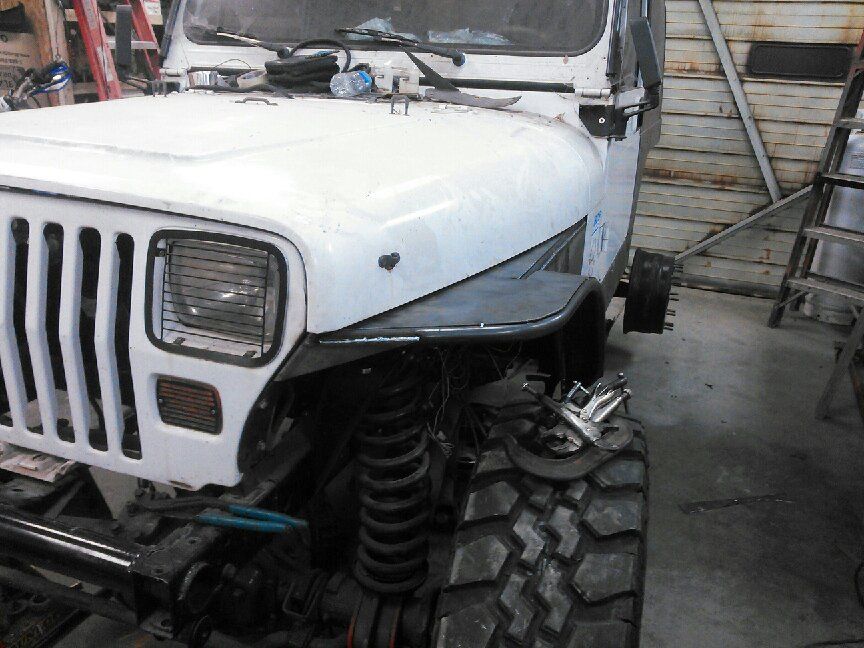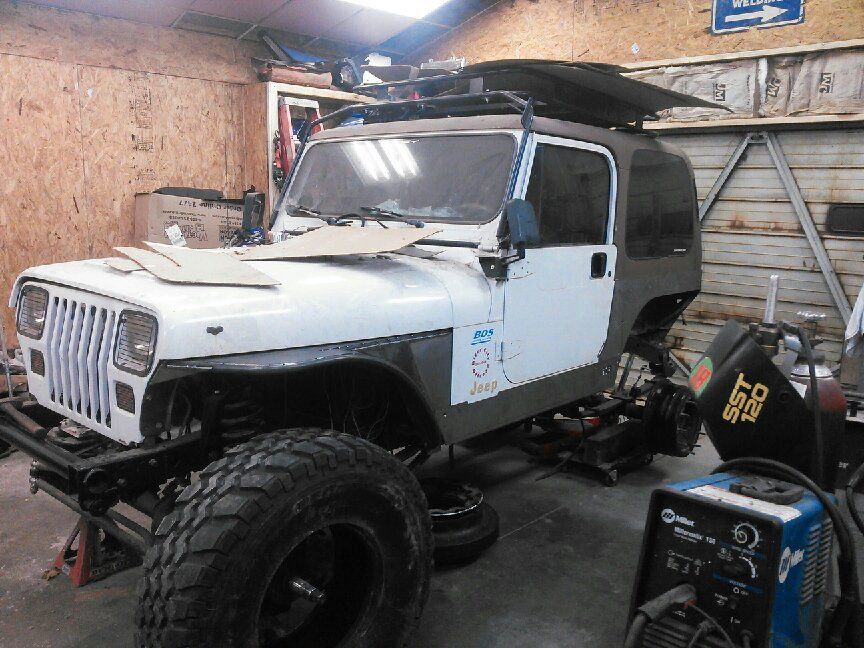 Still have some building to go. Let me know your thoughts and opinions!