1988 toyota 4runner
1975 waggy dana 44 front (chromo shafts)
1995 isuzu rodeo dana 44 rear with disc brakes
aussie lockers f/r
5:13's
1.5" spacers on the rear to match the front
chevy 63" rears
tg 3" fronts with only 3 leafs
tg spring hanger with reciever welded in the middle for full width.
sky's off road design shackles, toyota GM master cylinder adapter,
custom brake lines from Tony at Rock Equipment
Front trail gear toyota long slip driveshaft kit with clearenced double cardian joint extended 6"
Rear toyota driveshaft with thick wall dom tubeing and clearenced double cardian joint shortened 6"
FLANGE Dana 30/44 using Toyota driveshaft x2 from parts mike
Fresh built head
Rock Assault™ Steering Pump Kit with PSC ram and hoses from house of hose
dual 2.28 cases with twin stick
35" rockers on 15x8 aluminum
I built the sliders and bumpers and traction bar and the cage.
Internal cage is 1 3/4" DOM.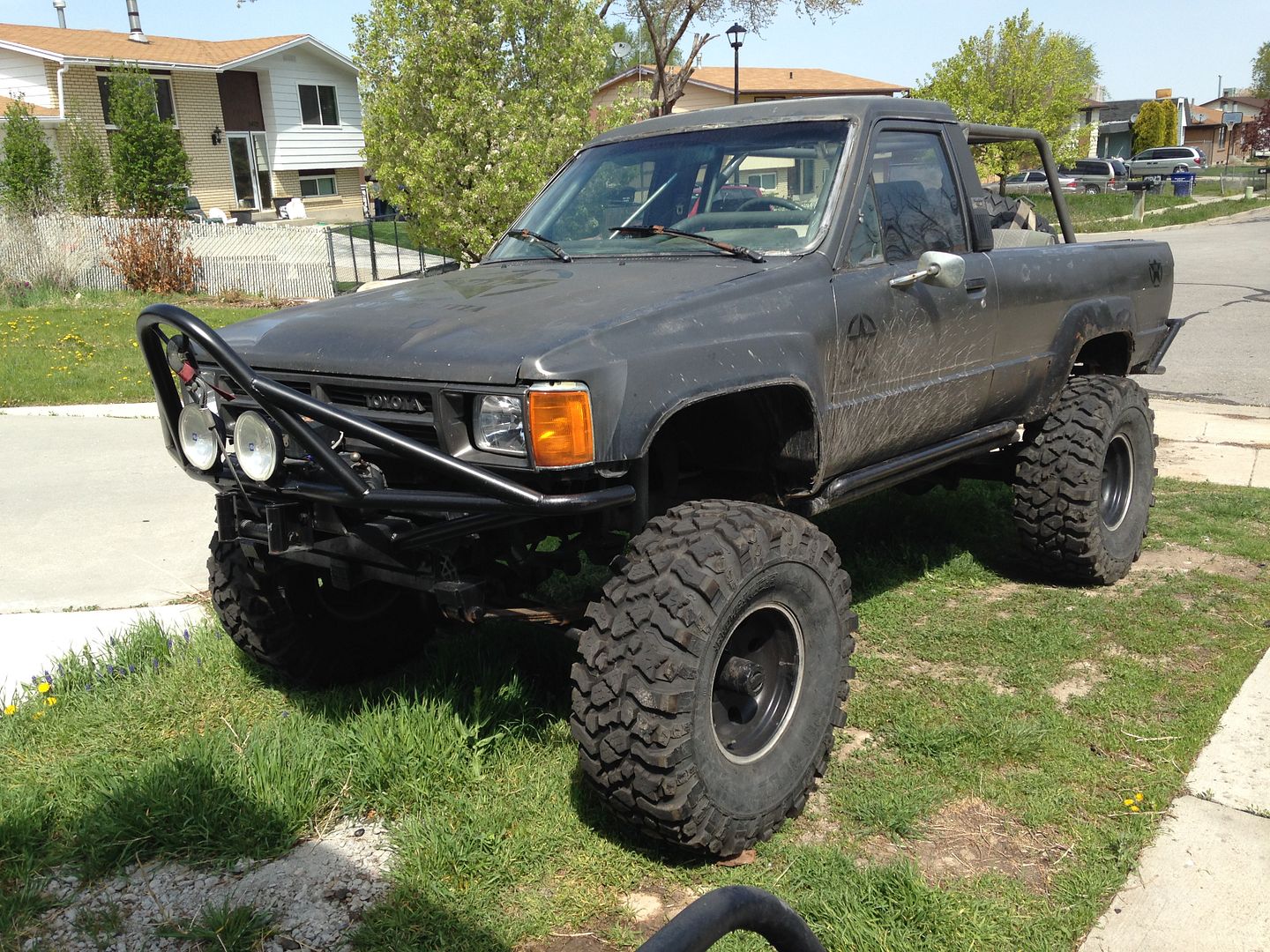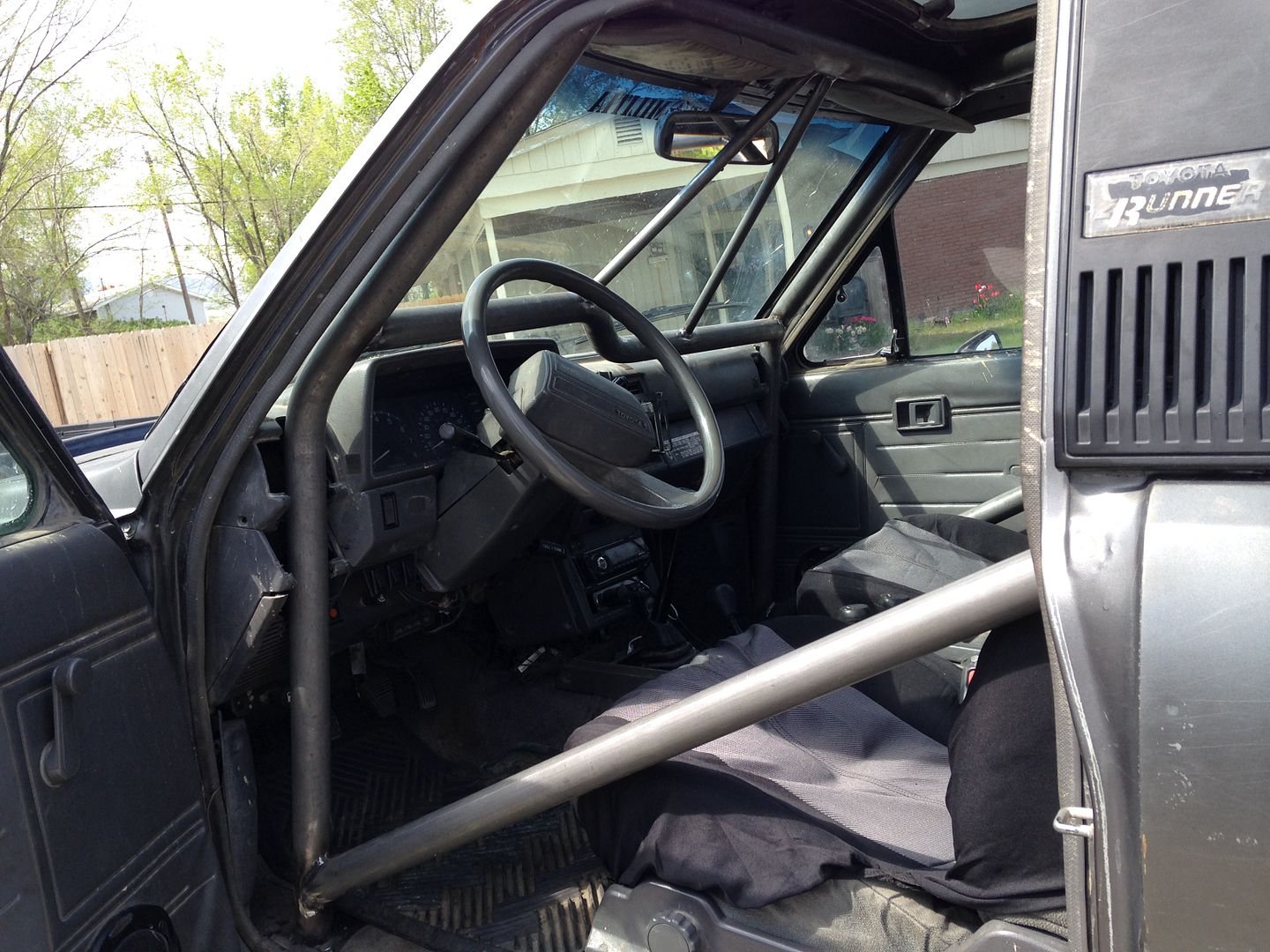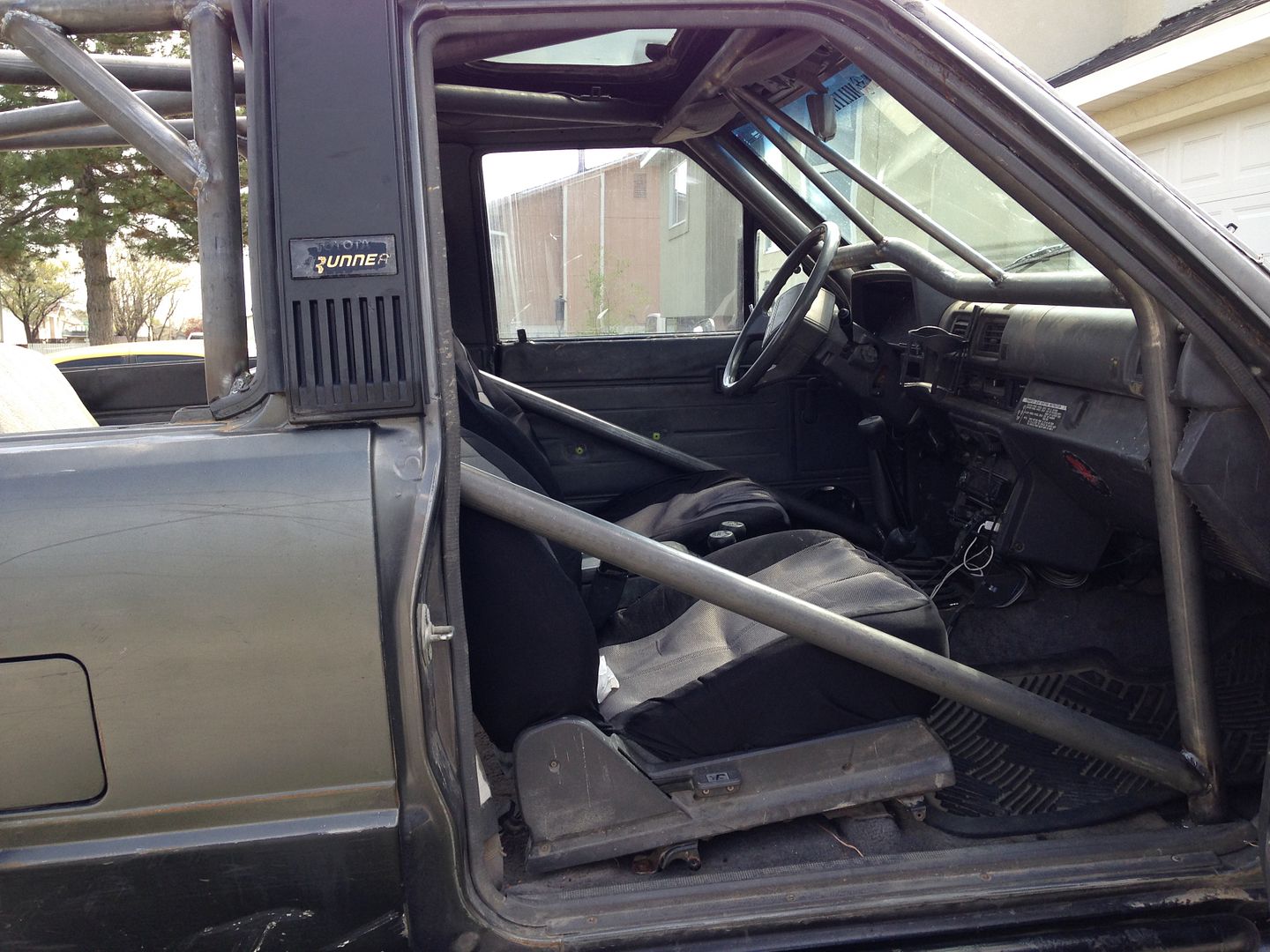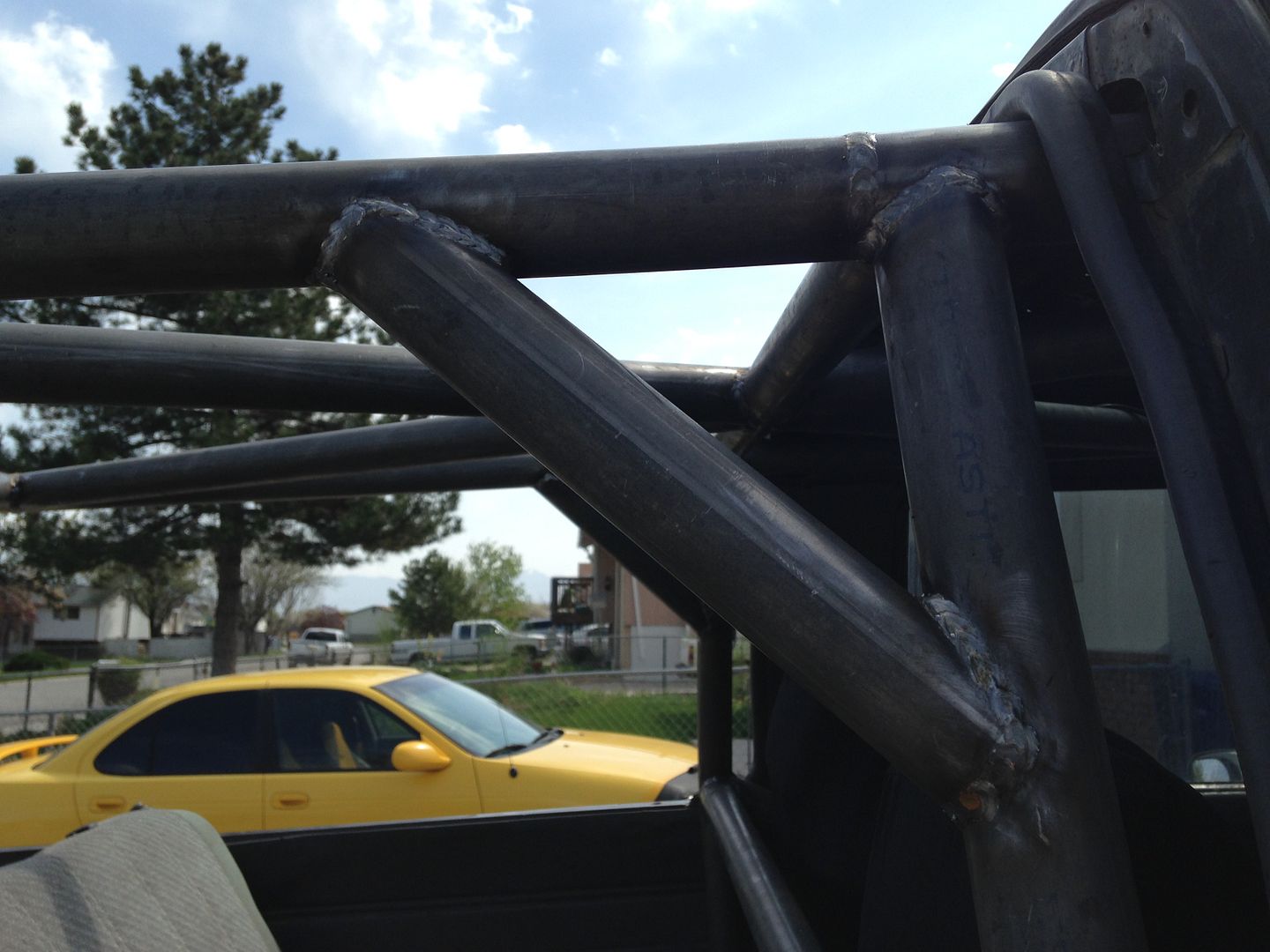 Here's my other 88
22re with lc pro power package
A340h auto with rad rail shifter
2005 tacoma 17"
Pro comp lift