Little over a month ago I picked this up.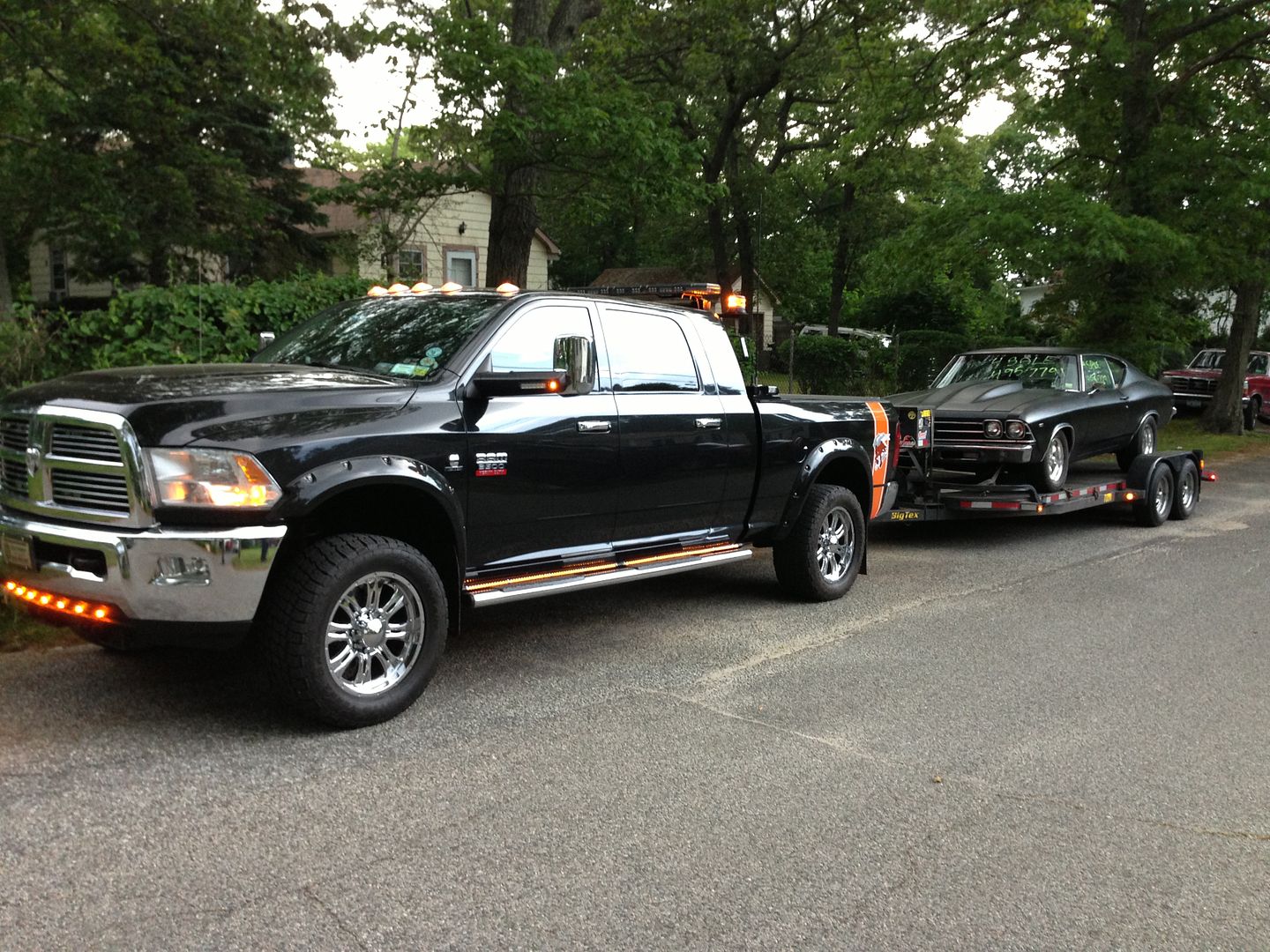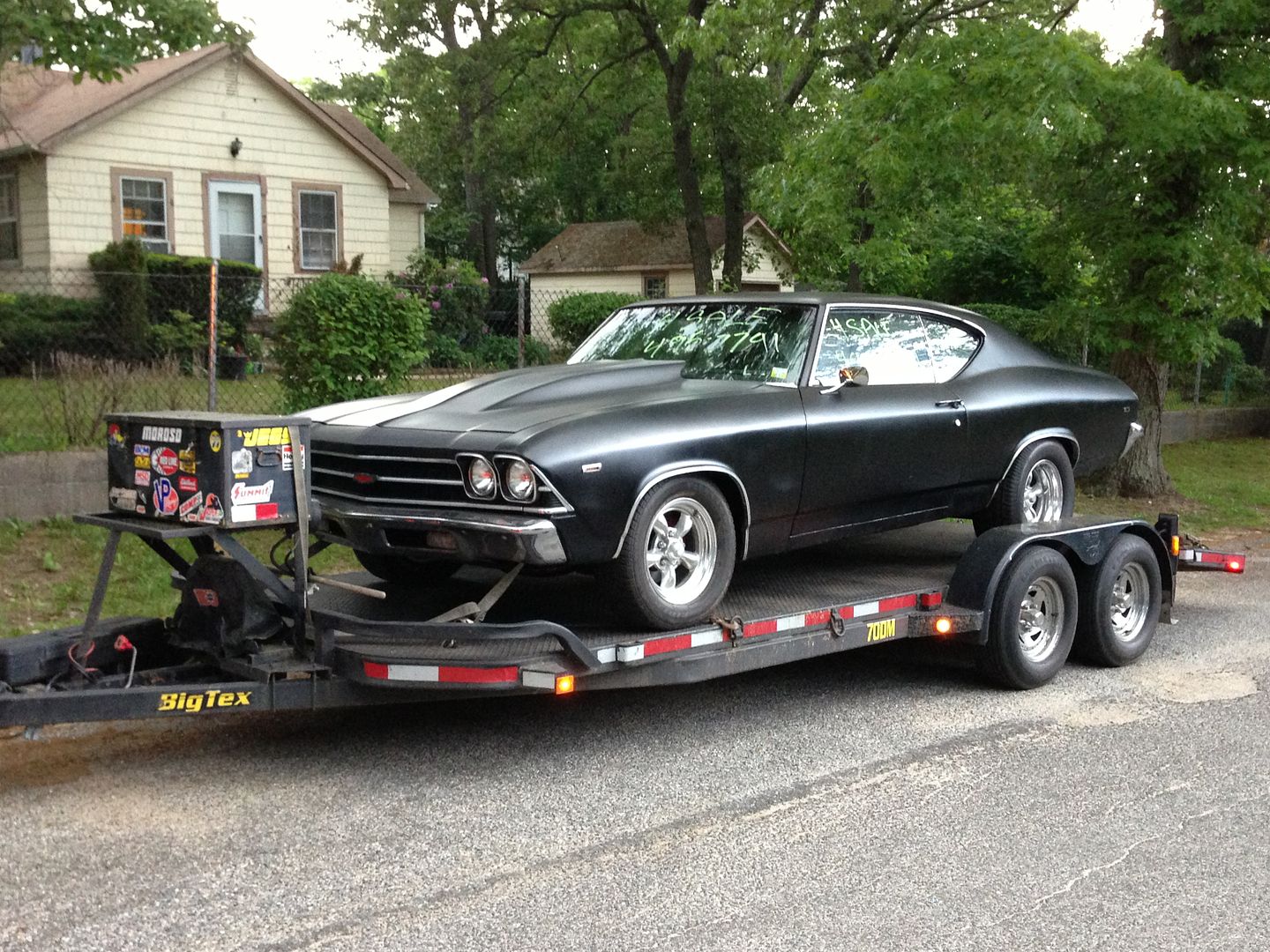 Found it locally for what I thought was a pretty good deal. The PO had it on Craigslist for a long time trying to trade it for a Harley. Once he put up a price I called on it and went to check it out. He was being rather stingy on the price and refused to budge off of the listed price despite not putting firm in the add. I decided to leave without the car and after a week or so he kept calling me and I got it for the price I wanted.
Specs are the following :
-69 Chevelle Malibu
-357 (punched 40 over, supposedly has rods and pistons ??)10:1 compression pump gas, edelbrock intake, Moroso crank case evacuation system, Holley carb punched out to a 670, HEI MSD distributor, COMP cams solid lifter XR280R (570 lift) 1.7 roller rockers, long tube headers with cutouts and flow master 2 3/4 exhaust
-rebuilt TCI turbo 350 trans with shift kit
-69 SS 12 bolt with 4.11s and a Eaton posi
-power brakes and disc up front
-hot rod flat black paint job
-American racing wheels
Car is fairly solid, has some plastic in the quarters and lower part of front fenders. Trunk is solid and window frames are solid. Floor isn't bad and had 2 spots patched at some point. Front suspension is all rebuilt and rear suspension has all new bushings.
Interior is or was lacking, so far I have for it a new carpet kit with sound deadening and new sills, 2 new door panels, and glove box insert from OPGI. It needs a new dash pad, new dash facia (going to get the one with the spot for the 3 built in gauges), head liner, sail panels, rear panels and I have to reupholster the rear seat because the top portion has to rips in it.
So far I have done:
New Derail performance transmission pan (cooling pan and extra fluid)
High torque mini starter
New battery
New wiring from battery in trunk up to starter
Pulled out a bunch of useless old wiring from engine bay
New Autometer coolant gauge, and volt gauge and all new wiring for gauges
New OPGI fan shroud
160 stat
Have but haven't installed yet:
Jegs correct align power steering bracket kit and pulley
Chevelle header emblem
Grill pieces that go between headlights
New B&M ratchet shifter
JEGS shifter pedestal
I am going to do interior 1st because I am good at the stuff. Then ill move to body work which unfortunately I know nothing about. I did purchase a Lincoln 125 welder and have a little bit of welding experience and hope to gain some more. The PO loved self tappers so there is actually some coming up through floor boards, plus some other holes from a different shifter and 2 random larger holes on kinda where fire wall meets the floor on the passenger side. I bought the Eastwood copper magnetic backers so I am going to weld all those closed first, then tend to the ones in the firewall in engine bay. Over the winter there is a spot in the rocker panel that needs attention and that will be my 1st major body work repair that I am going to attempt.
Hopefully down the road she will be a nice orange color with a set of weld RTS black wheels but for now she runs and drives well and everyone seems to love that flat black. I get some many thumbs up and people rolling down windows to ask me about at traffic lights because you can't miss hearing the cam haha.
Enough babble here are some more pics from the last weeks local cruise night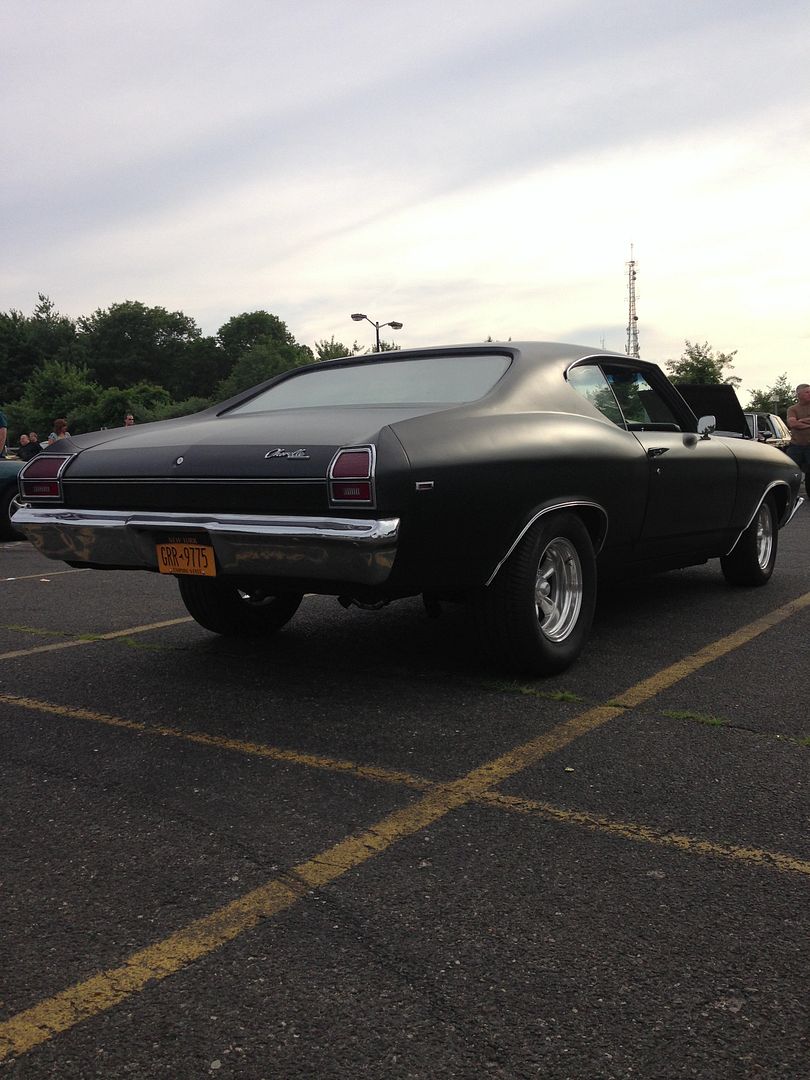 Just a little mouse motor