Quote:
Originally Posted by
Metal Masher

That is way nice considering it's from the east coast! I wish i could keep my 88 4-runner but alas i got to sell it for other projects.
Yeah east coast is hard on old yotas
Quote:
Originally Posted by
87Matchief

Nice

ive always liked the 22r motors etc sweet truck man, congrats on the new baby as well!
Thank you

Updates..... Took the truck to my buddies shop for some inspection and repair.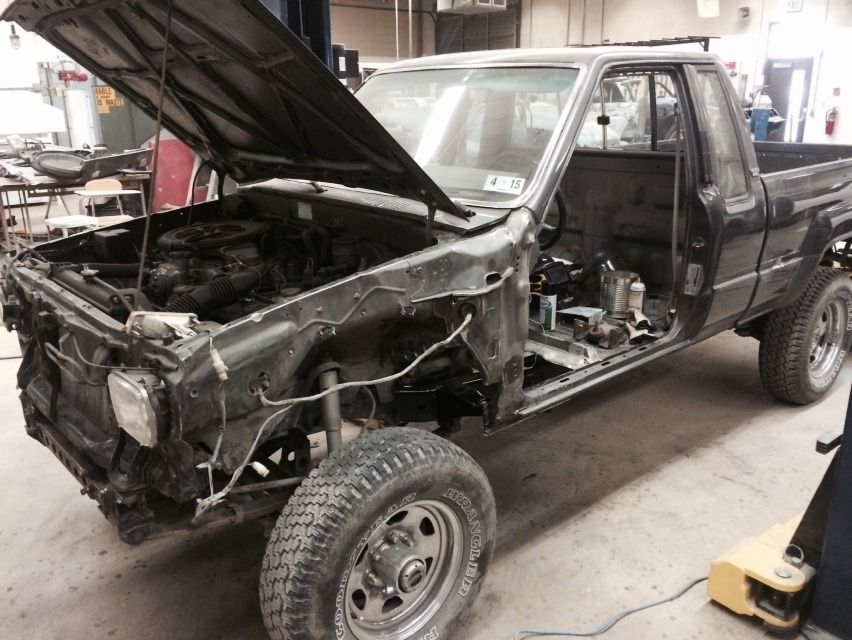 following interior and front end removal I am very happy. I did have some typical areas under the heal area on both the driver and passenger floorboards. Out came the 4.5 and I now have a great view of the ground.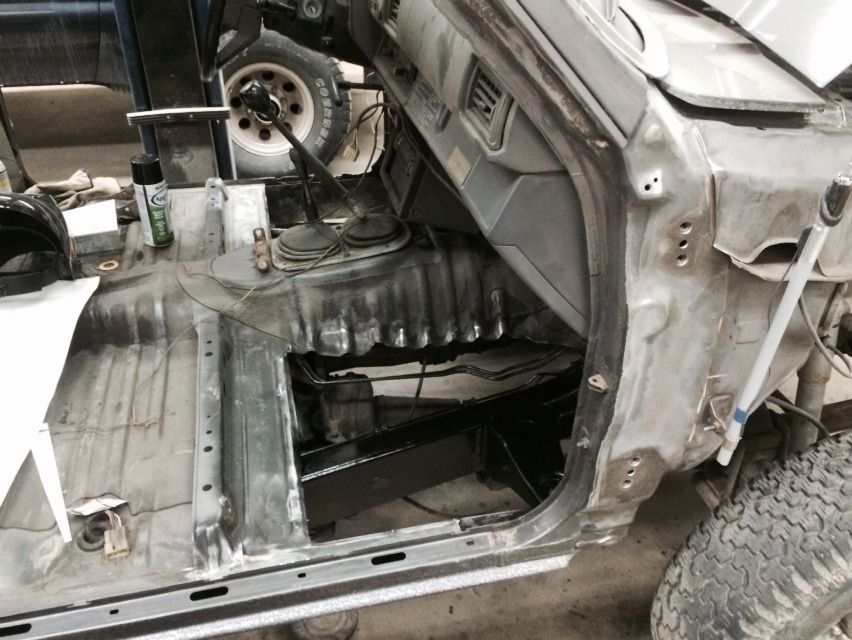 Next off came the bed for frame cleaning and inspection.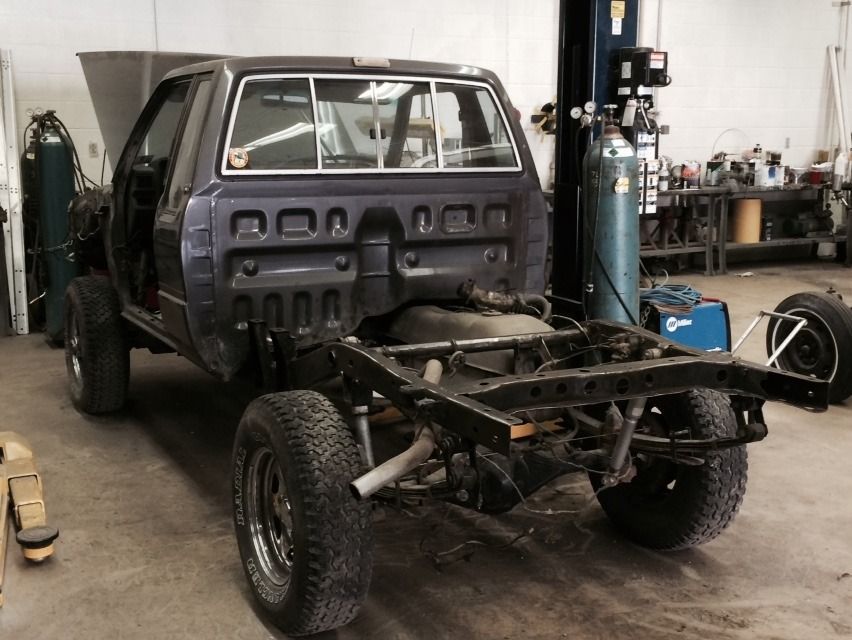 The frame looks amazing

The best update for today was my latest purchase..............A parts rig

I stole this one for $500 bux
The donor truck is an 88 with
-Clean Frame
-Complete and running 22re
-T case for my double cases
-3 inch wider rear axle
-steering box for my highsteer
-very nice aisin hubs
-doors for half doors!!!!
-Fenders in the cab for the trail
-spare driveshaft's
And whatever else I need. This purchase will save me a ton of loot.