Yeah? Make like a fan and blow me

Rather than pollute RCC with yet another thread about 2WD Rangers, I'll continue this one. Earlier I mentioned rust on the bedside: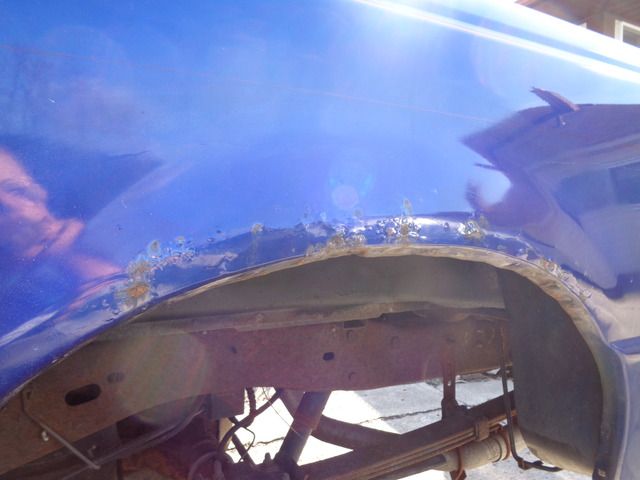 Yeah, that shit. Say goodbye to it: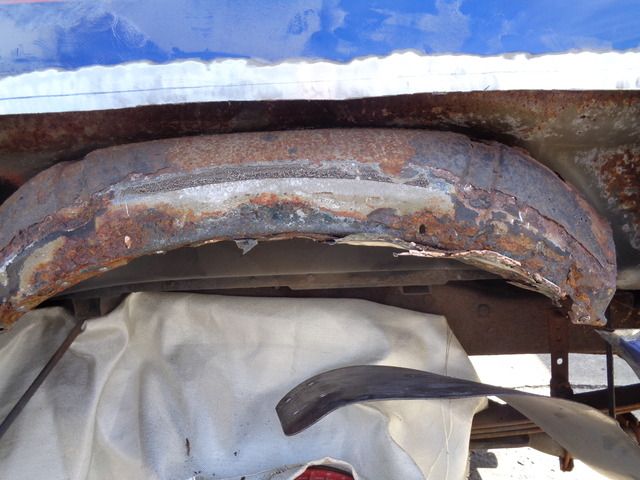 Say goodbye to a good hunk of the bedside as well. Had to cut this much to get to clean(ish) metal, and repair the inner brace.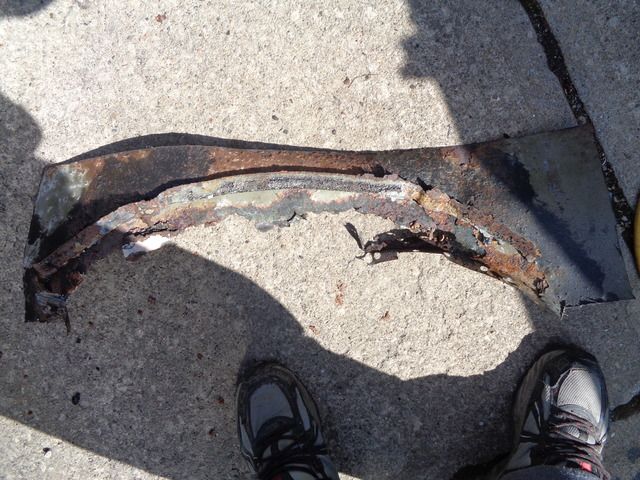 Ford provides a handy moisture trap, in the form of closed-cell foam between the panels. Even though the panel is galvanized, 13 years of road salt has gotten busy in there.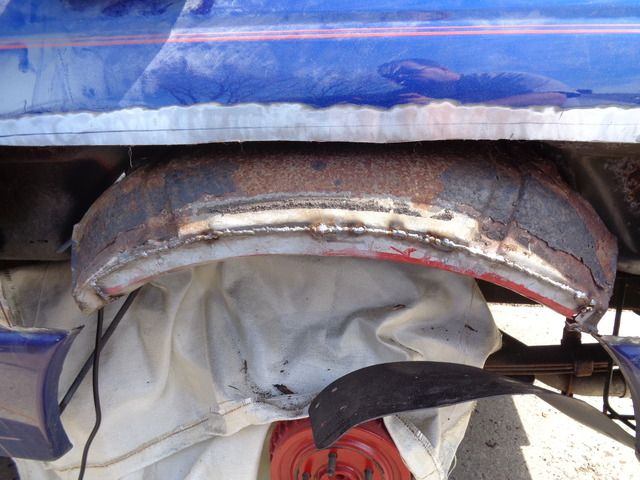 Rebuilt the inner brace with a piece that I made over the winter, pre-fit to the wheel arch
Patch panel tacked in place. Welding blanket protects the plastic fuel tank. Later I went in and played connect the dots (la la la).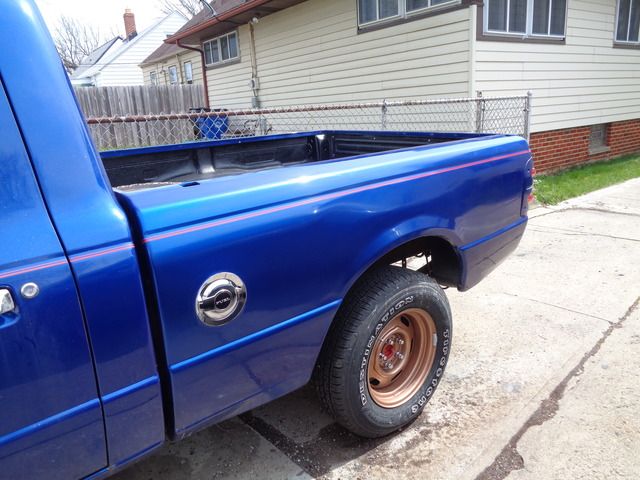 And after way too much (or not quite enough) filling and sanding, and painting and buffing, I got this. It may not be perfect, but it's not rusty and I'm calling that good enough. I keep telling myself it ain't a show car and I'm not a master bodyman (both of which are somewhat obvious).