Yup, that's right!

This is my 2002 Infiniti QX4, which I have owned for about 14 months now.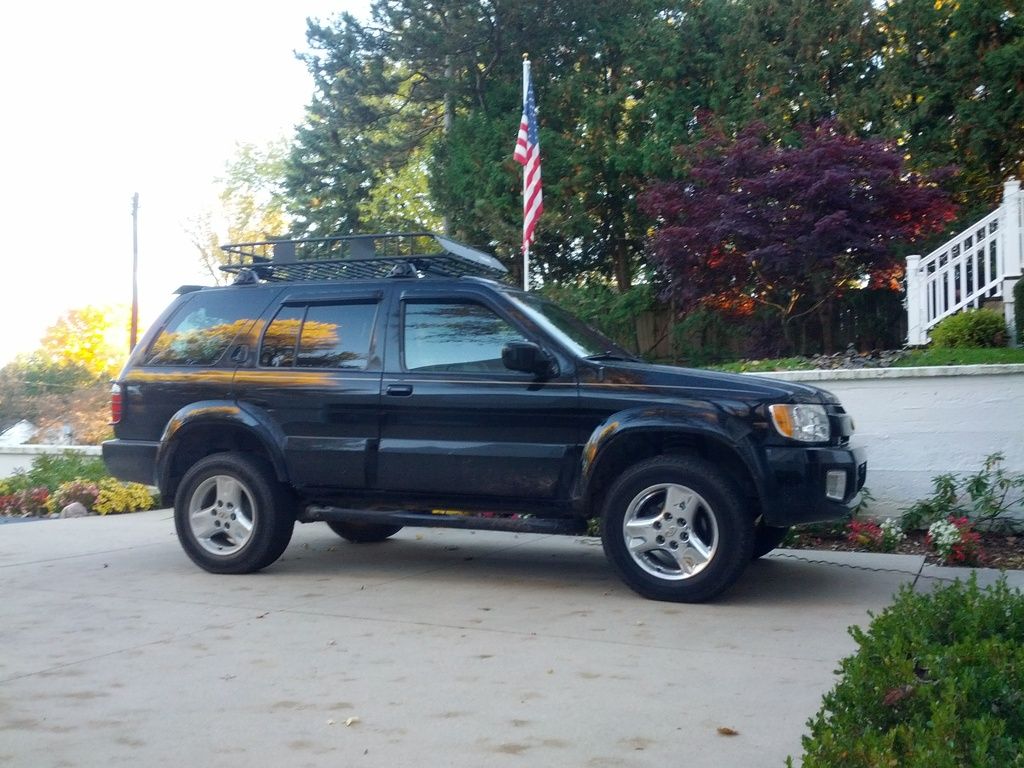 It has 130,000 miles and, being Japanese, runs like a top. The secret to it being capable offroad? It's really just a Nissan Pathfinder with some extra leather; makes sense now, doesn't it? The most significant mods currently are a small lift (2.5" in the front with spacers, 3.5" in the rear with spacer and Old Man Emu coils) and a Curt roof rack w/ extension. Plenty of other stuff has been done to it, but I won't bore you with little stuff. If you want to see more, I have a build thread here:
mjotrainbrain's Build Thread - 96-2004 R50 Pathfinders - NPORA Forums
I have lots of mods planned for the coming months including 32's, new wheels, skidplates, a bumper and winch, etc. What do y'all think, and what mods would you like to see me do next?