I had this posted on the General rig discussion forum. I think this forum may be appropriate.

At one point in time I used to sell Toyota vehicles. One on my favorite trucks on this planet is the Toyota Tundra. I've always wanted to build a scale Toyota Tundra. So a few weeks ago I purchased a Tundra Body from a RCC member with the intentions of converting my SCX10 into a Tundra. I already have is setup with a Land Rover LR4 body. I really didn't want to tear it down and loose every bit of work I put into getting the chassis setup just right for the build.
After seeing a particular truggy build by Darkmanx . I got this hair brain idea to make a home made chassis and start building a whole other truck.

So then I started think think it thru. I don't have the ideal tools the braze steel, so I went with brass. I thought...I'll give it a shot and see what happens. Surprising to me this chassis is turning out a lot stronger than I thought. I figured...I'm not going to bash this truck to the point where I will need a super strong frame/chassis.
Darkmanx build:
DarkmanX attempts a Truggy
So...here we go!! ENJOY!!! More to come soon!
Some where at some point I installed RC4wd 1.55 Wildcard wheels

!!!!!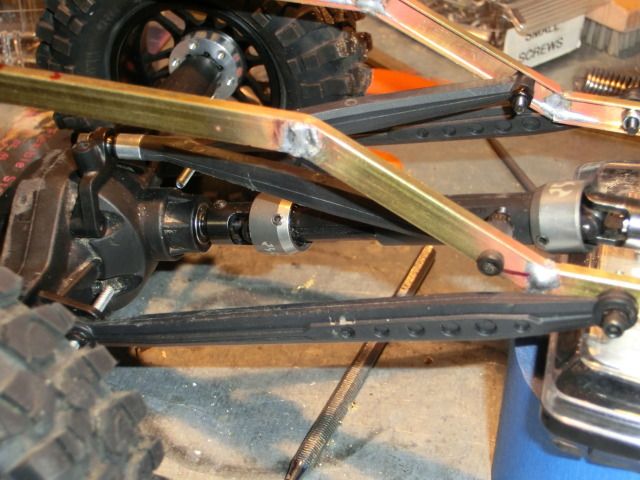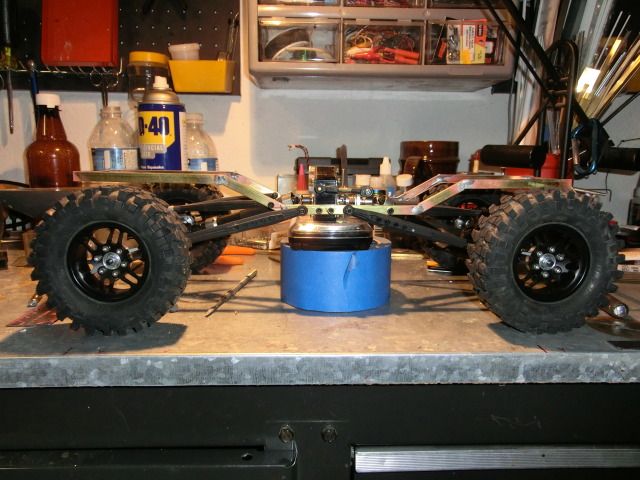 Made some progress on the chassis since I originally posted.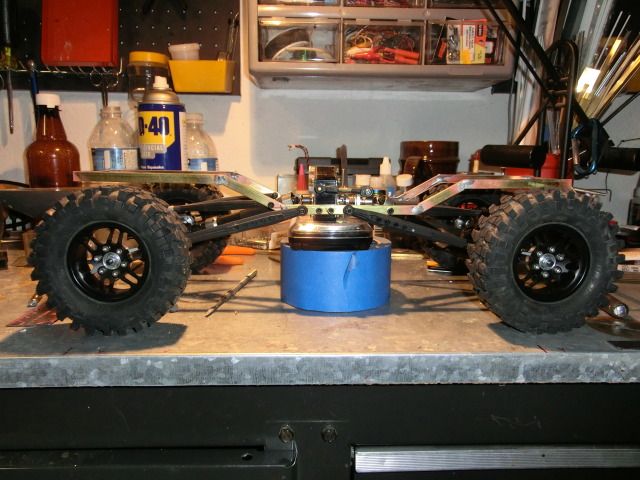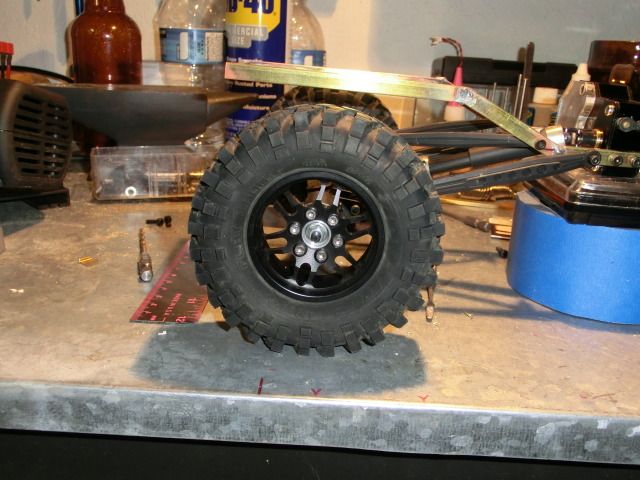 Added shock hoops / mounts. Mounted the RC4WD R2 transmission and drive shafts.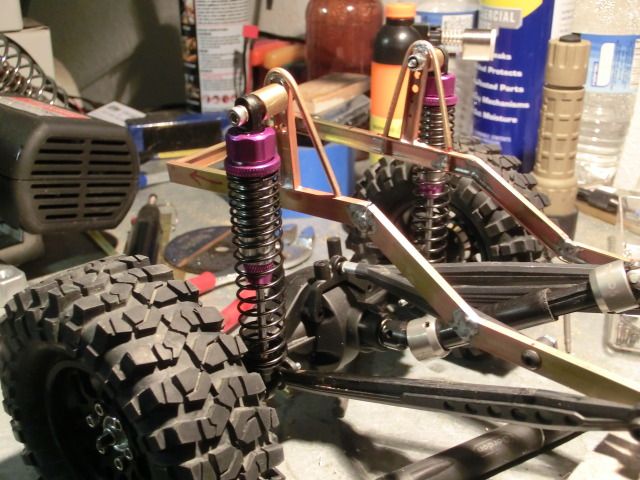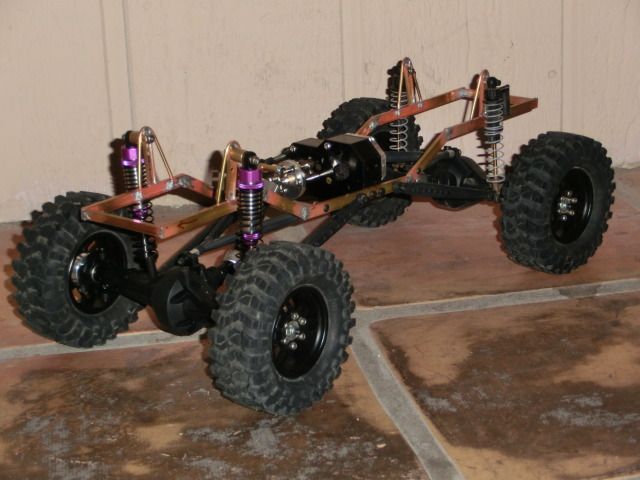 Did the rear tubing already. Now I need to reconfigure how to chopp off the rear of the frame.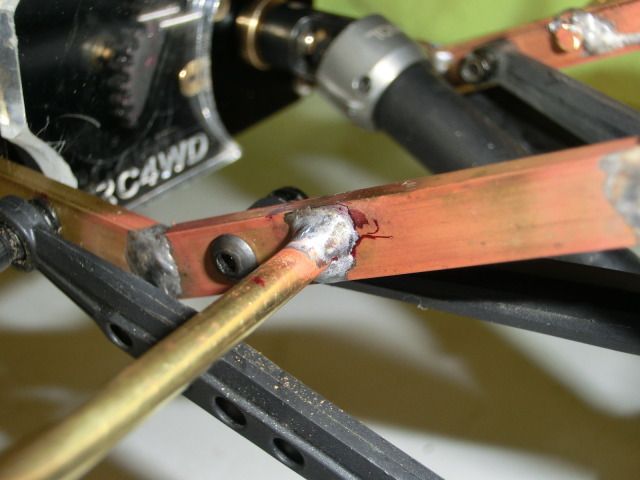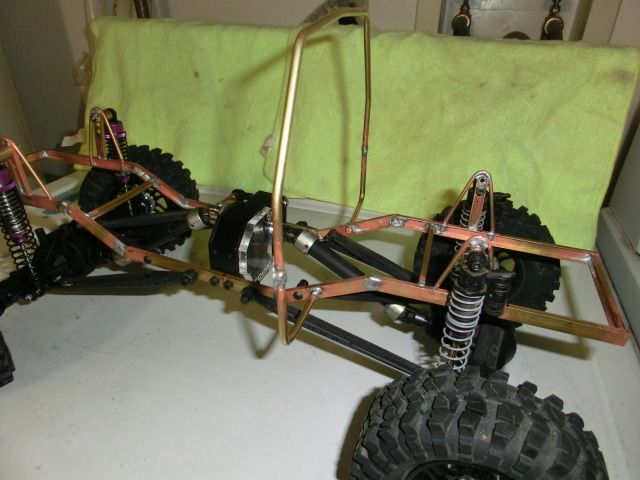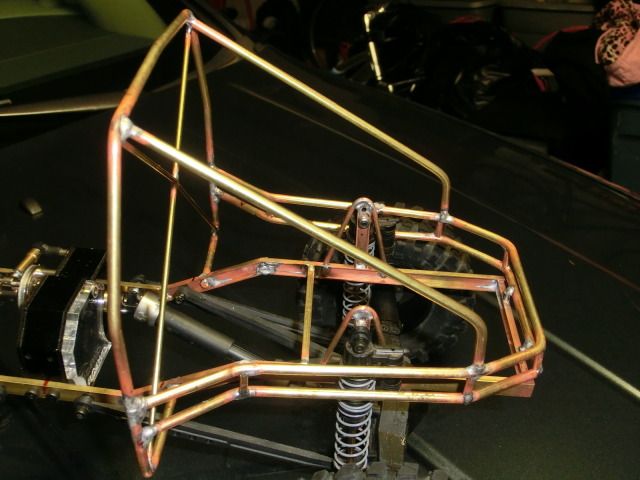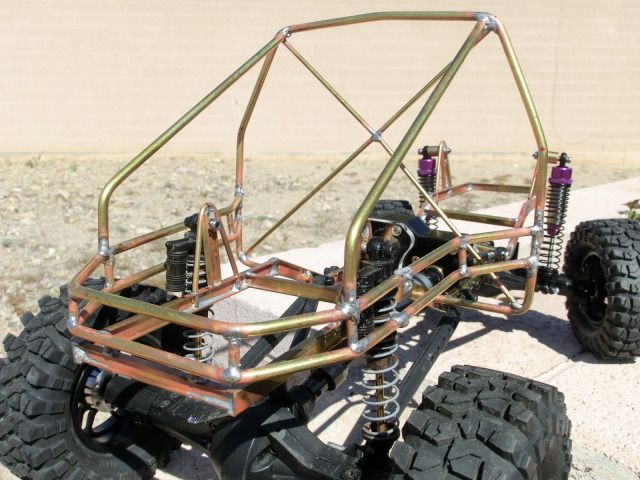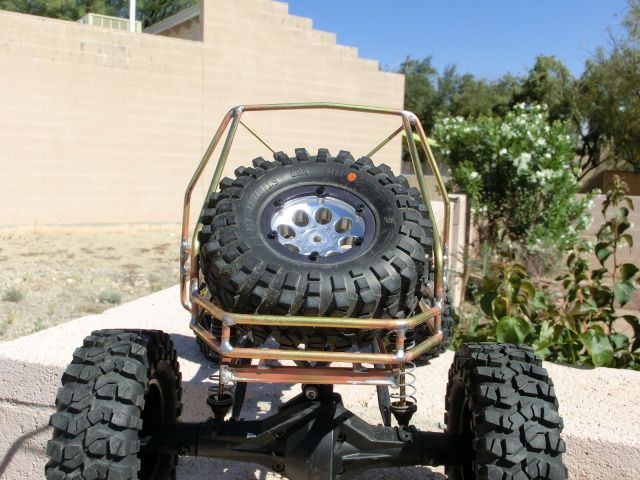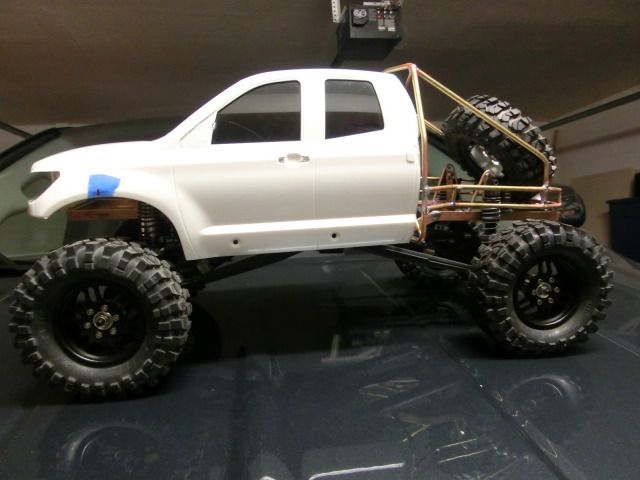 Alright! I received several parts in the mail from different RCC members. Just want to give a thanks to those who provided great customer service.
I've made some minor changes to the rear chassis. After racking my brain trying to figure out how I'm gonna mount new shock hoops and chop the rear chassis off. I decided to keep the chassis up to the back side of the shock hoops. I chopped about 3.5" of the chassis on the rear. I feel the way the shocks are mounted now is the most solid way to mount them.
Also made sliders / nerf bars. Trying to figure out the best way to mount the body.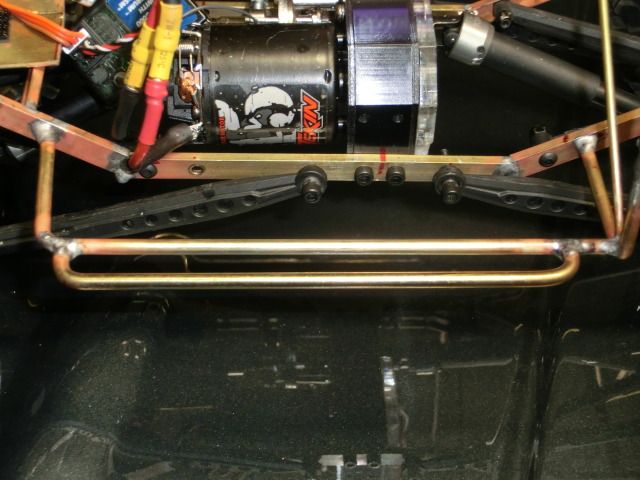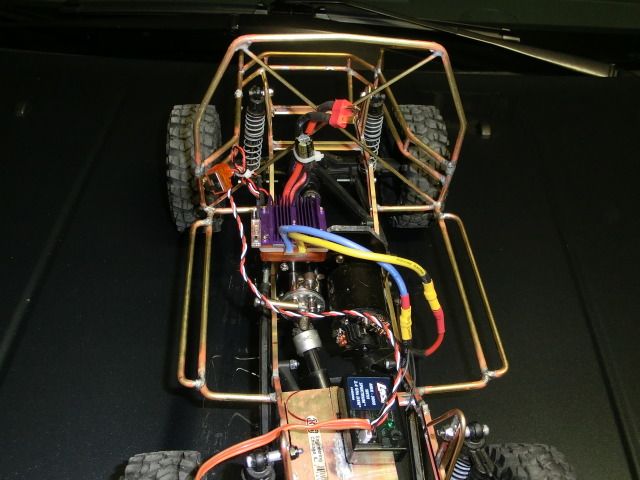 Mounted electronics. Rooster crawler ESC, Axial AS2 servo, Losi receiver. Still debating if the steering servo will stay where it's at.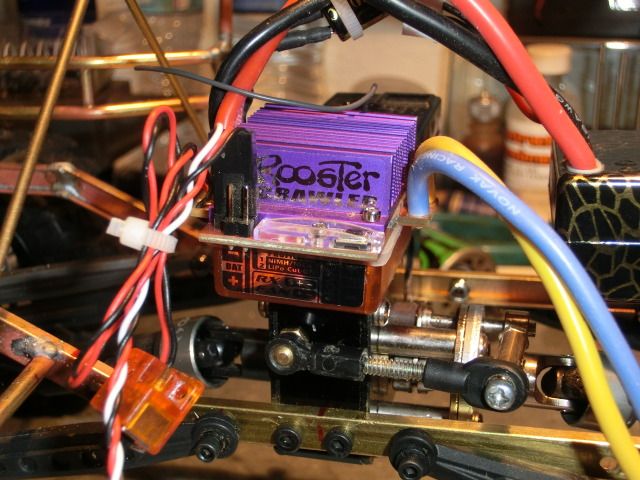 I've been pressing hard to get this build done. Got a lot accomplished over the past week. She is about 98% done. Some details that I'm still working on (graphics, trim, touch ups and fine tuning).
Got the whole truck disassembed to paint chassis and body.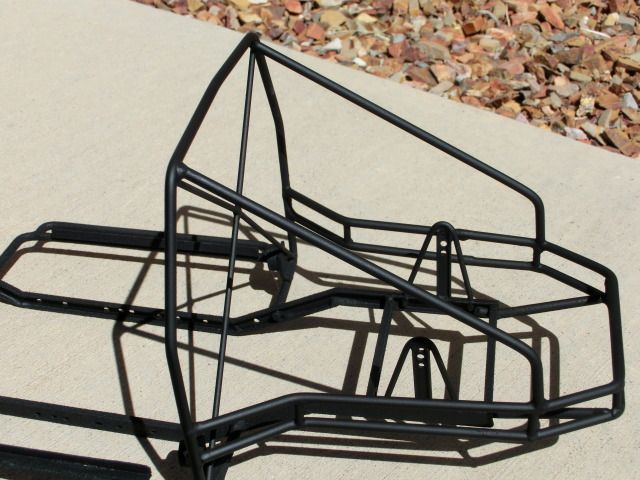 Coated the main chassis with Bedliner coating. Then painted the tubing flat black.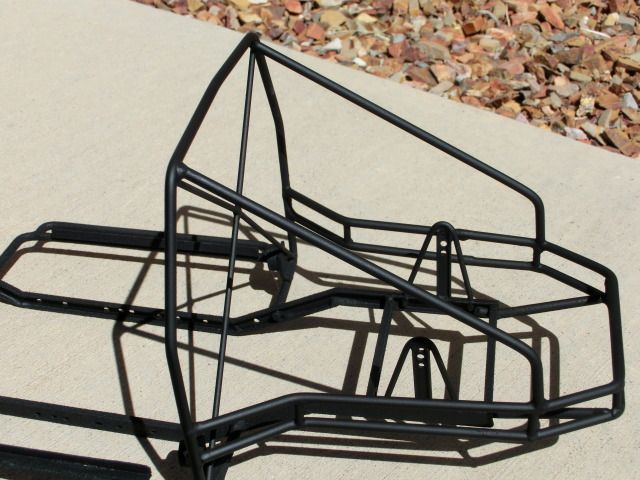 Painted the body base color flat gray. Painted trim & grill flat black. Trying to keep a flat finish theme going. I have some graphics that will be added later.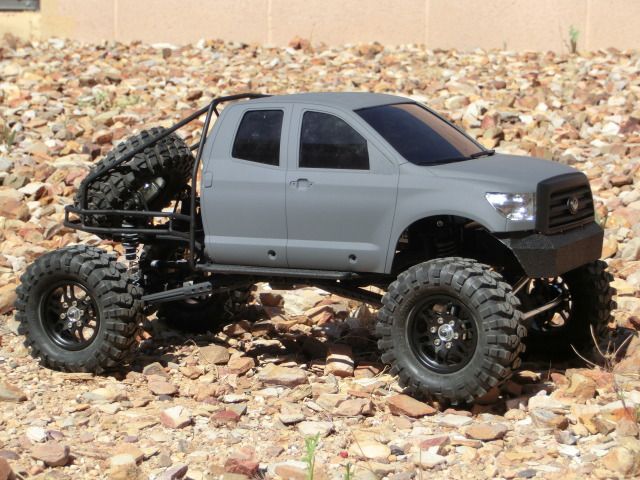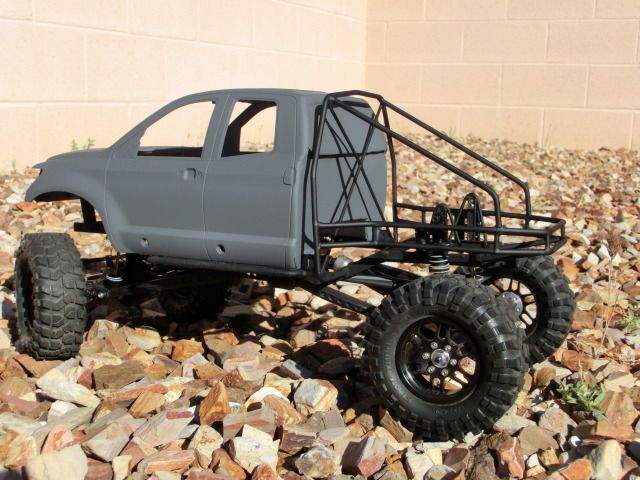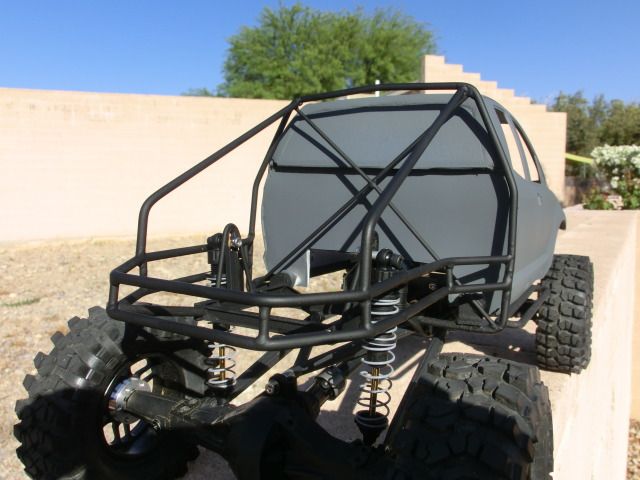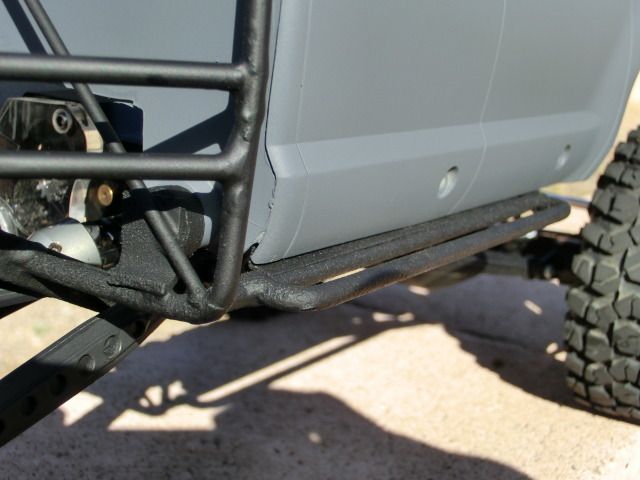 Today, I pretty much finished the main paint work. It still needs graphics added and door handles installed. Dummy me!!

In the rush to get this done, I forgot to fill the mounting holes on the sides of the body. As
we speak I am doing that right now.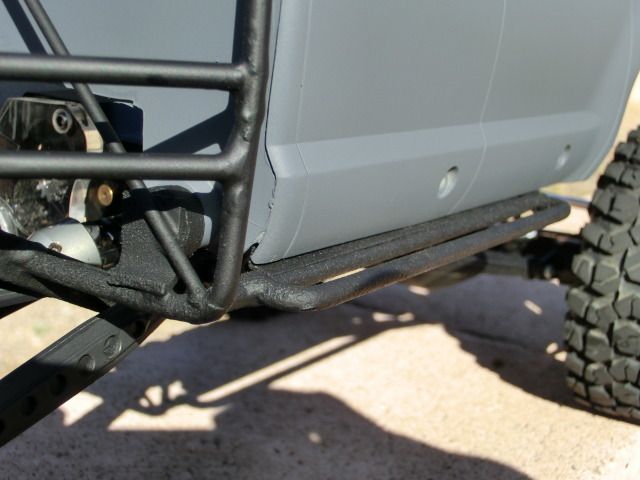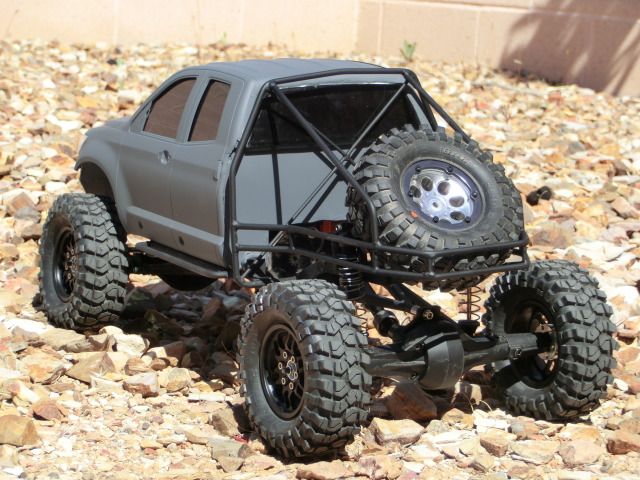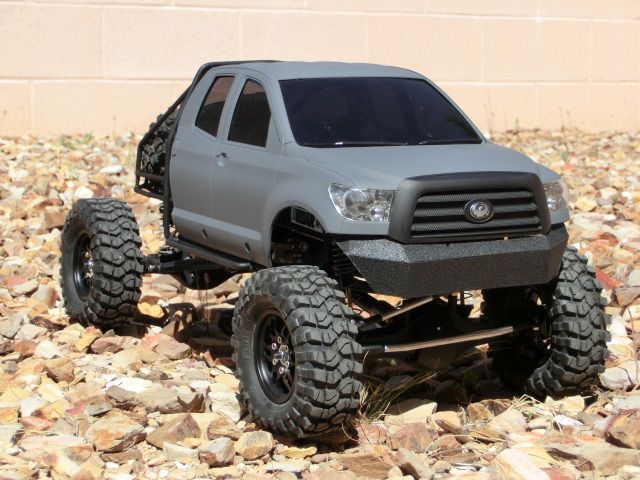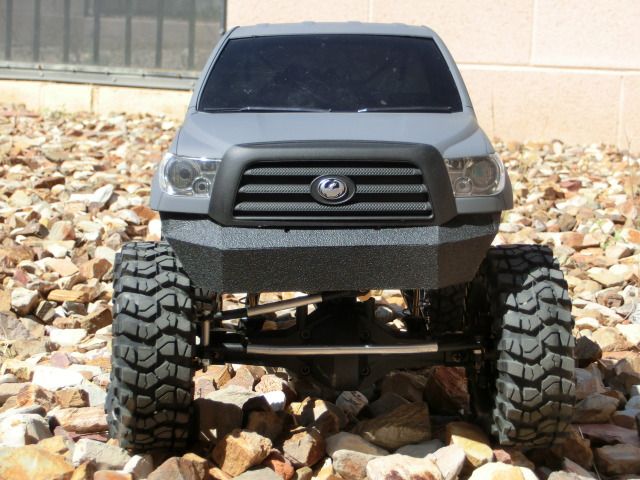 Debating if I should added the bed floor or run without it. Tell me what you guys think!
With?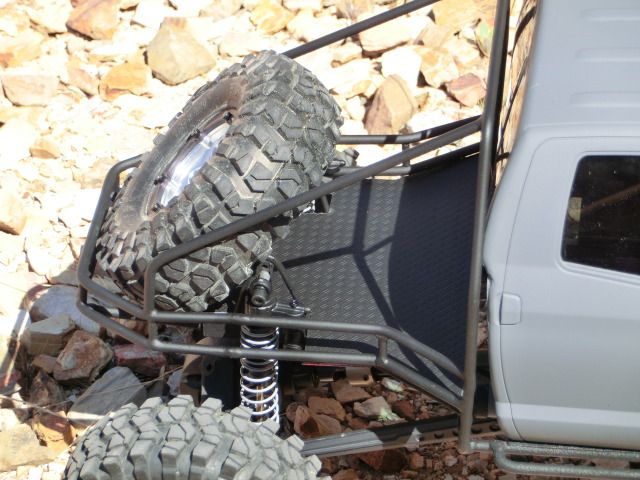 Wi
thout?