Hey guys,
Thought I would share my scale build.
I had a few preferences when looking for a scale build to do.
1. Must be a hard body
2. Must be something different
I started off by purchasing a Scx10 roller from a Facebook sale, once I had the base to work off I started hunting for a body.
After searching around I stumbled upon a new Style FJ hardbody and bought it.
When I received the body I found that the wheelbase needed to be shortened.
From lots or research looking into shortening the wheelbase and track width, I started looking into using losi axles to get the correct track width.
I abandoned that idea built the Scx up and sold it to a mate to purchase a Losi MRC roller.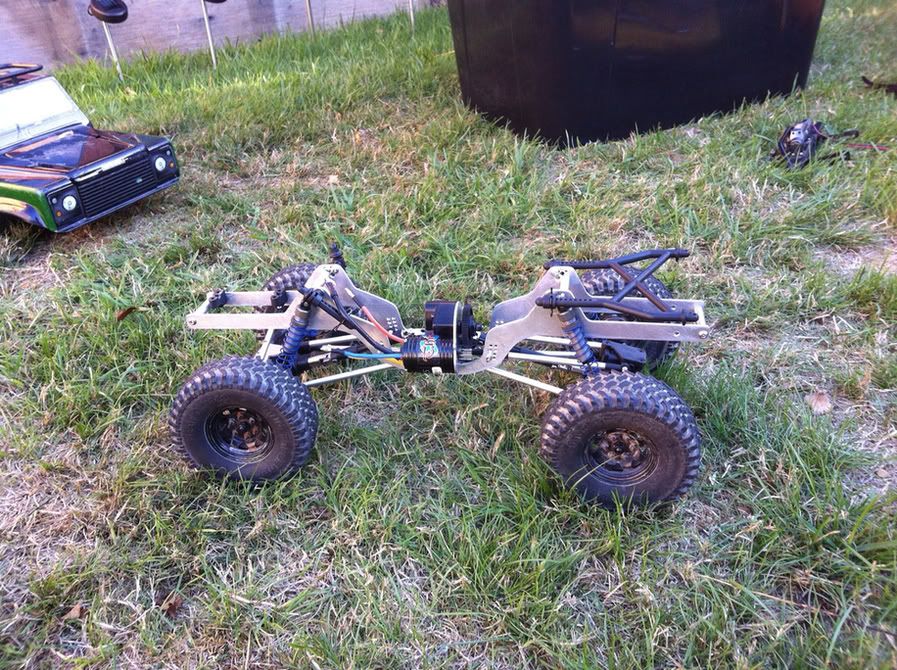 1.55 mud thrashers and steel rims
I swapped these out for a set of 1.55 Mickey Thompson MTZ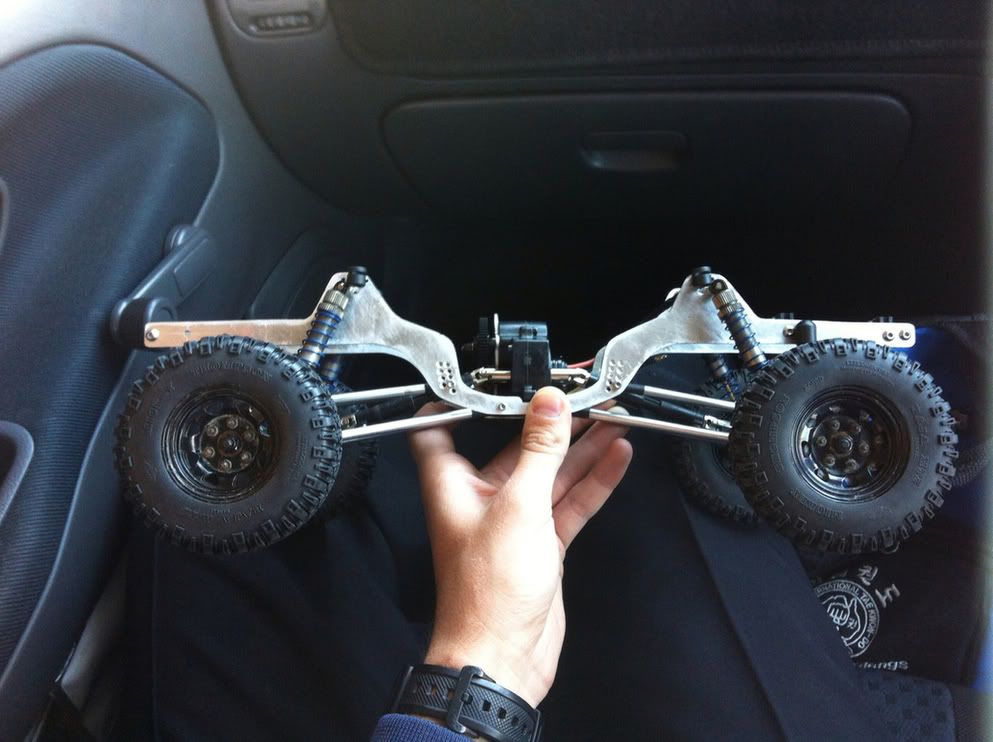 I have plans to later add an interior so for now just whipped up a quick mounting plate.
Test fitting the body
Mounted the electrics and this is how it sits right now.
And a few flex shots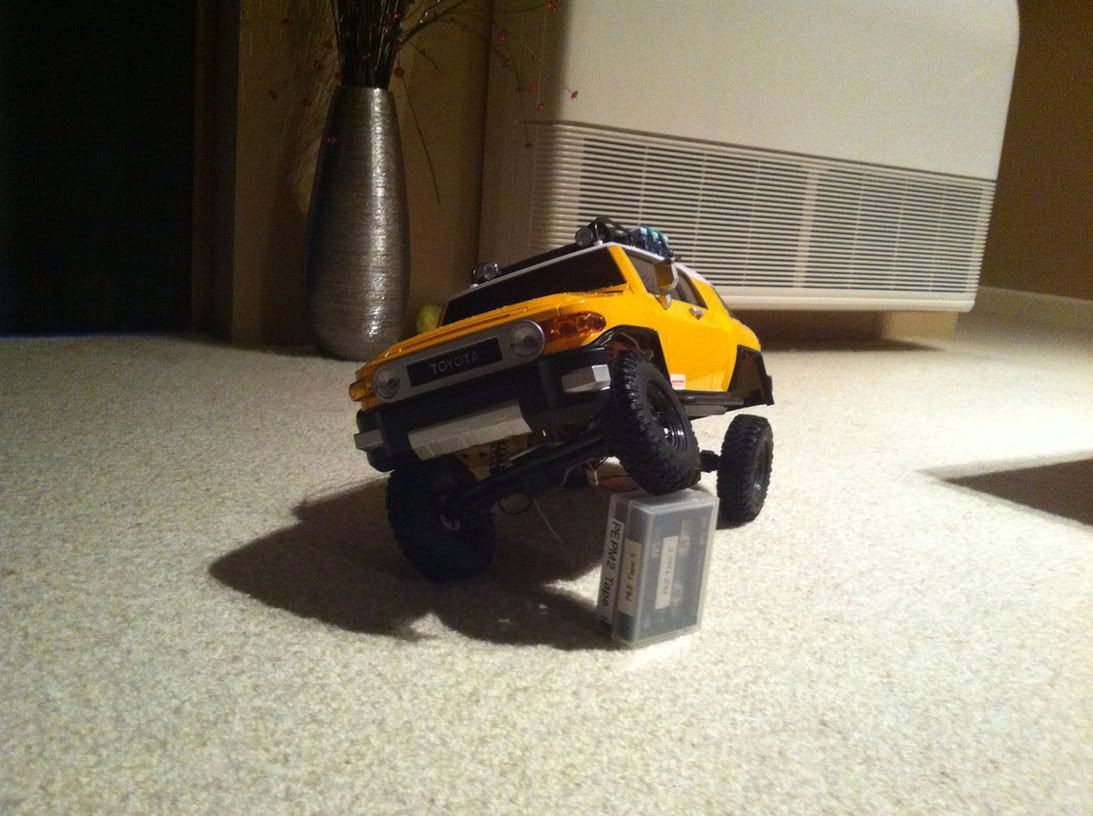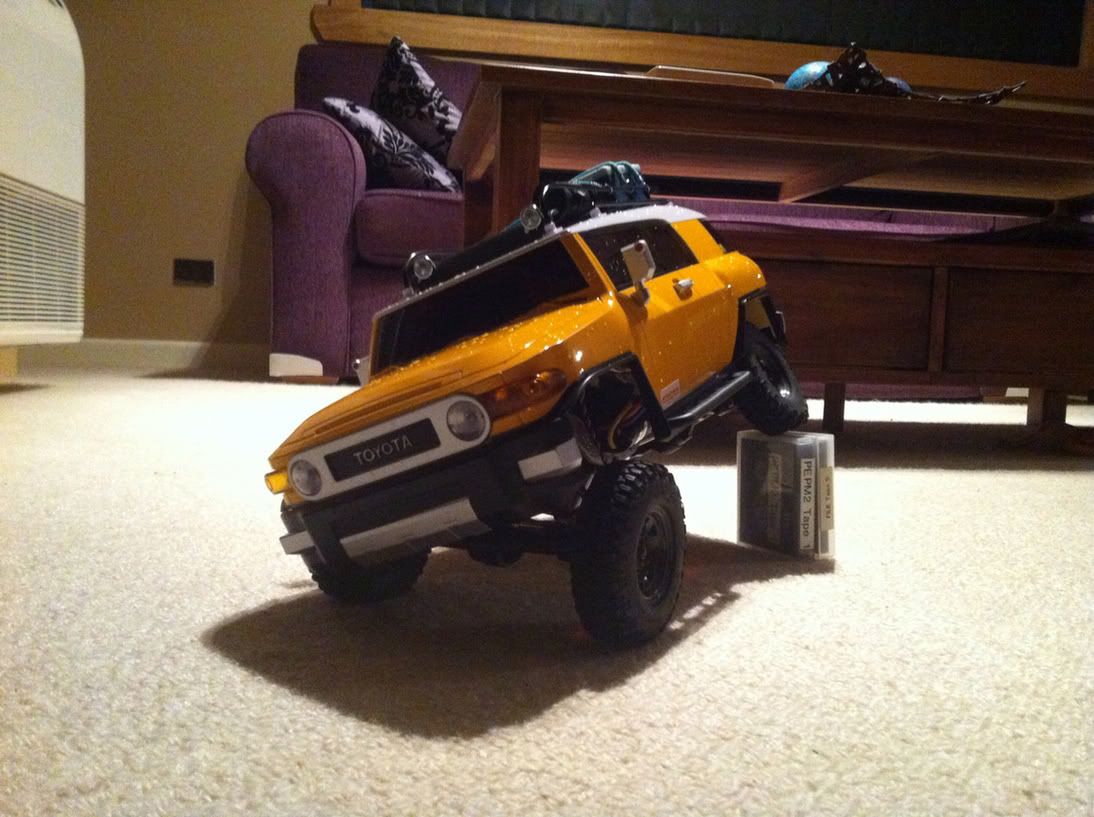 My first run in the lounge room, suspension is way too soft massive body roll when turning corners.
Also steering was getting stuck at full lock.
Still got a fair bit of work todo before she has her first proper run.
This is how I test mounted the electrics ( still messy ATM )
And some scale bits
And some others to add
Let me know what you think ?
Keen to hear any suggestions.
Thanks.