Quote:
Originally Posted by
Brian in MI

I will be starting a 1.9 scaler using a blackfoot body. I have seen other threads on TLT axles, but nothing on Axial's. I was going to use Losi MRC axles, but they seem too small and expensive for thier size.

Thanks in advance
axials are already 1/2" wider than tlt's so why not start with tlt's instead?
also, for not much more than a set of axles would cost you you could buy the MRC complete and just add a scale chassis to make your scaler. the blackfoot is really narrow.
this is with narrowed tlt axles: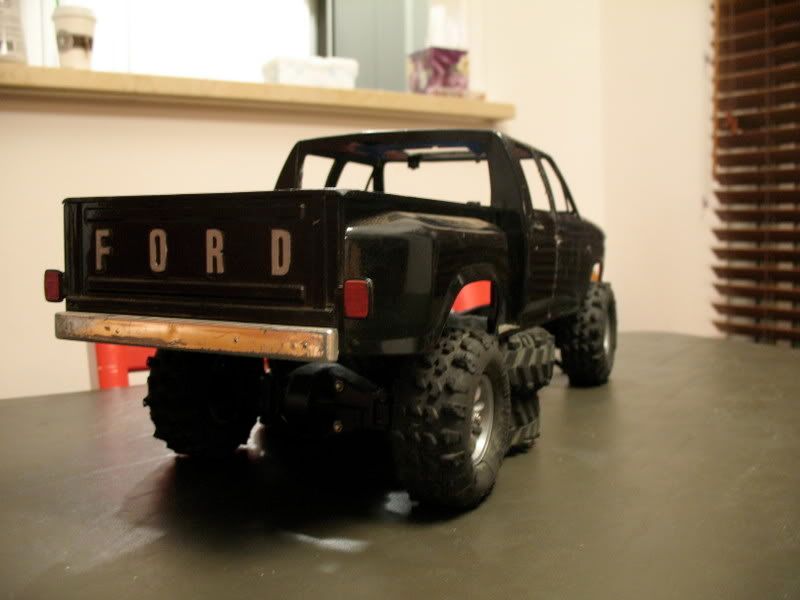 these have about 1/2" taken out of them.
edit: also, one thing people skip is the scale size of the wheels. when you go that narrow it looks odd (to me) to have nearly a 4" tall tire. seems too narrow and tall to me. the picture above uses reduced tires (they're 1.5 wheels and overall height is about 3.25").