Hey guys here is a little update, I got the steering done and its a bit complex and out of the box, but that just makes it that much more fun.I used a couple of ideas I've had in my head for the last couple of builds, but this one just fit better. Its hard to explain so I hope the pictures can do a better job.
Here is the front view to get an idea of how it works.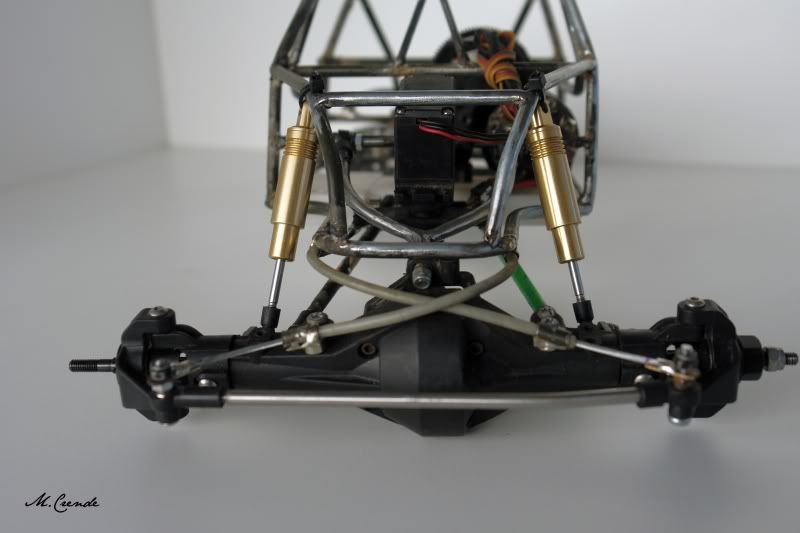 Full lock to the left.
Side view.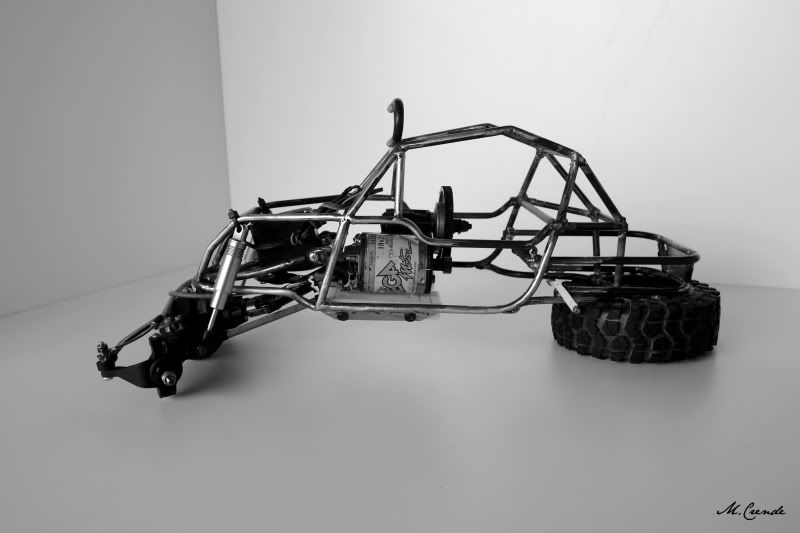 This is how the light bar is attached.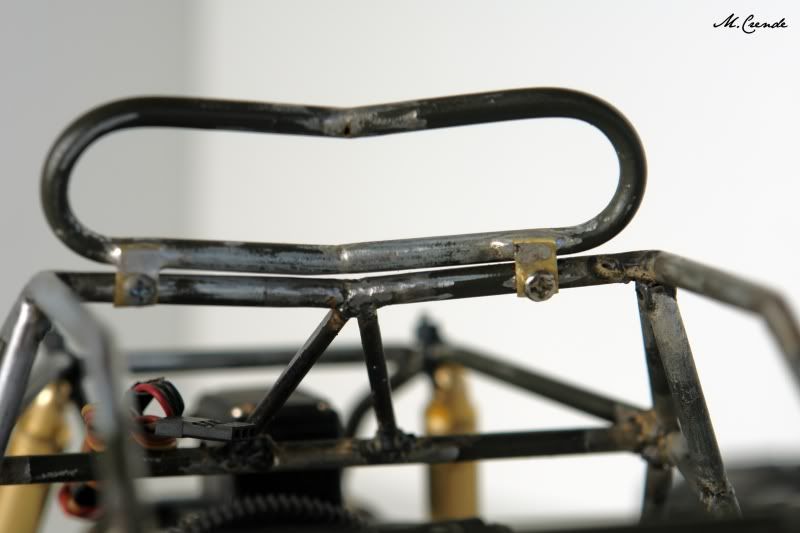 The tire carrier brazed to the chassis.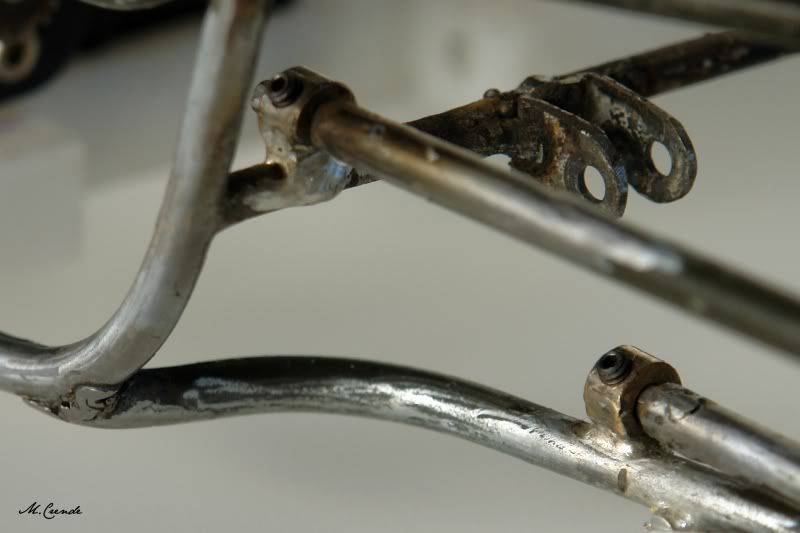 Full lock to the right.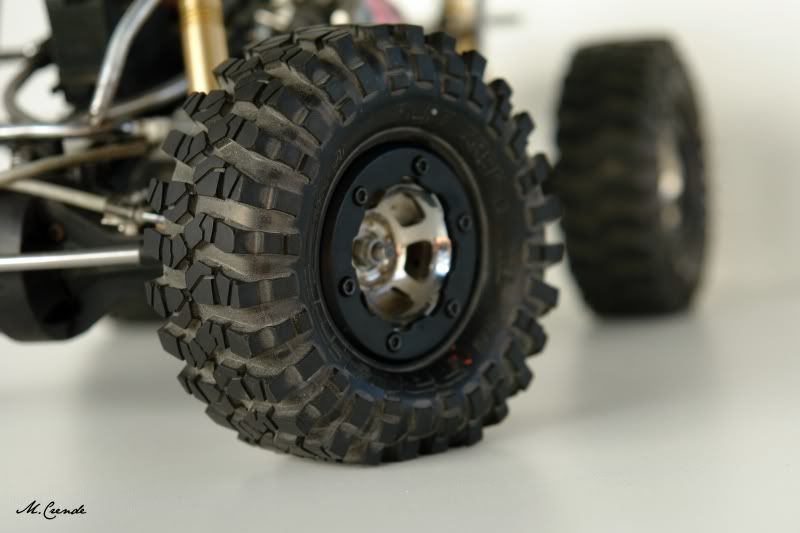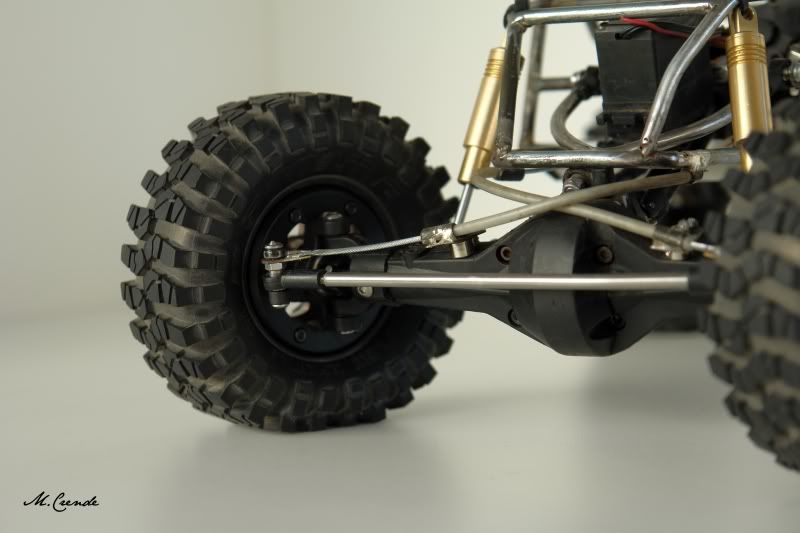 The servo doesn't even poke out the hood.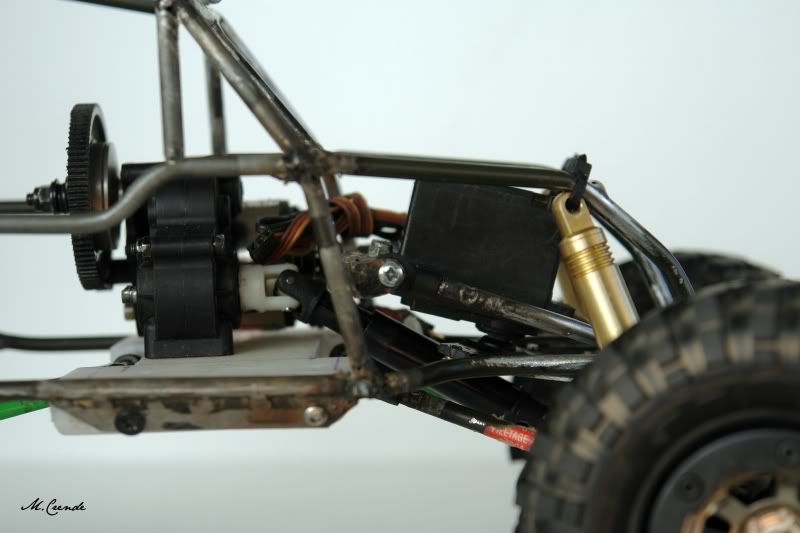 Some shots for fun.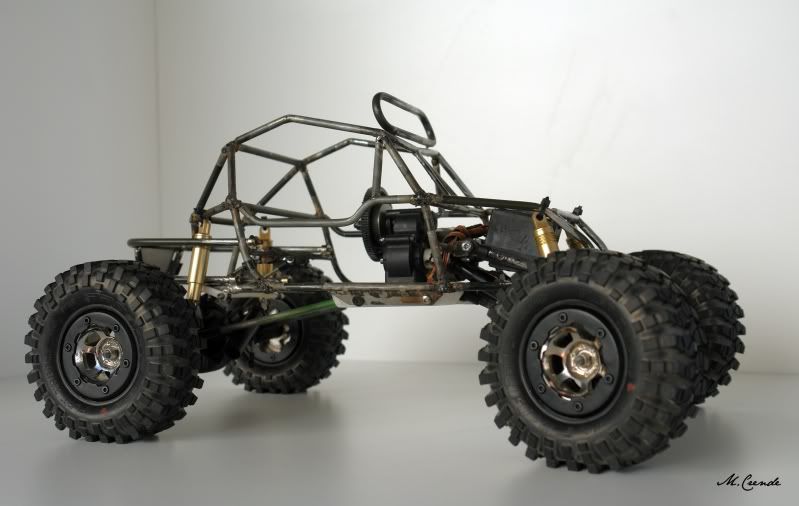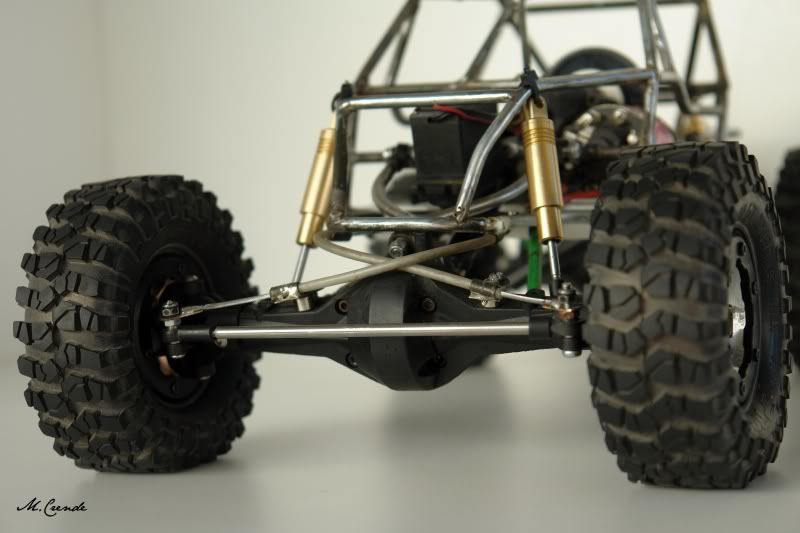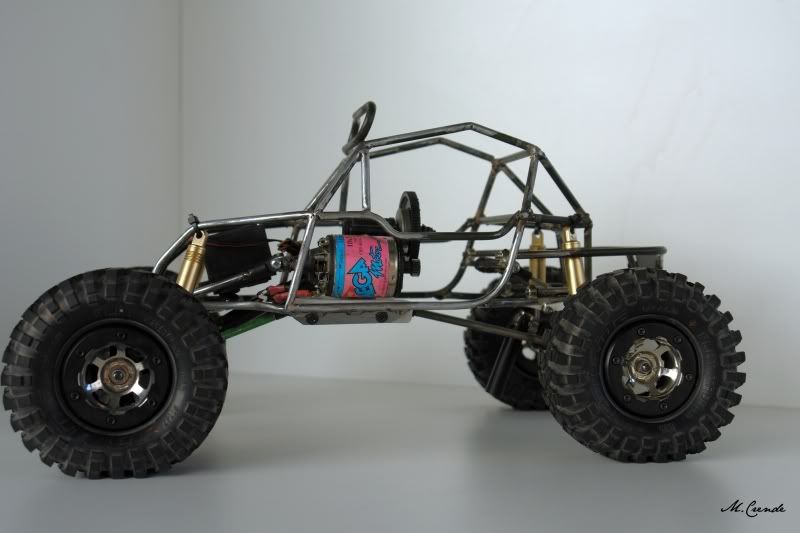 Thanks for taking the time to look at my pictures!