so figured id post this up since im going to need some ideas and help along the way. i just finished my scx10, well, finished as in got it running..haha, but ive been wanting to build a truck thats made to be a work truck. so i dug out my K2 chassis i bought used awhile back, im going to buy my dad and scx10 for fathers day and he never runs his tlt anymore so i took the axles out of it and locked them up, i found some old 4tec shocks and some links i had originally made and quick threw them on.
now im not sure yet whether im going to use a clod or high lift body but i want to use a hard body since this will be my first actual somewhat custom build, not just putting together parts. so why not have my first hard body build too haha. i just had a clod lexan body laying around so i threw it on for mock up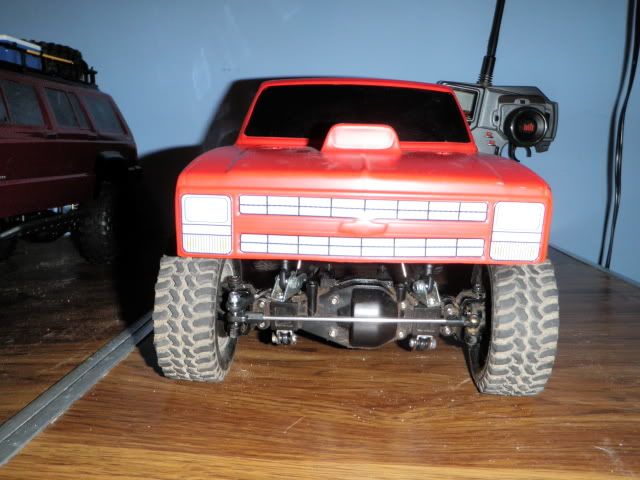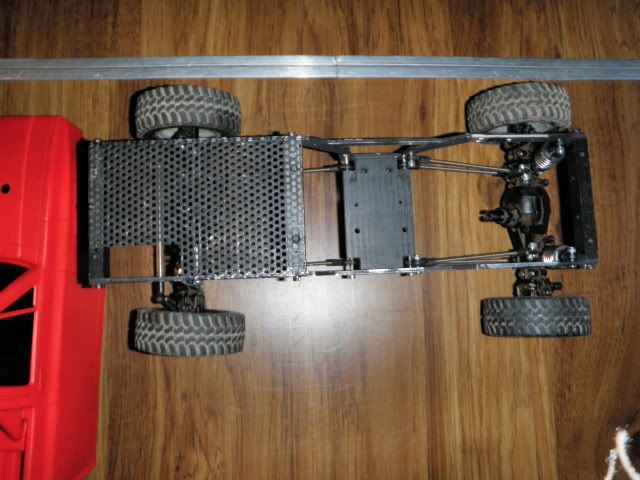 when i go to the LHS to pick up my interior for the xj, im going to pick up some ball spacers for the shocks, some more rod to get the links perfect for whatever body i get, some wheels and maybe tires since id like to run some flat irons, and pick up a body. im leaning more towards the F350 body since i wont have to do any work with poly styrene filling in the hood and other stuff but who knows.
anyways, the plans for the truck are
-stampede transmission
-tlt axles
-55t motor (xj is getting a faster motor so i will rob the one in the xj)
-unsure on esc
-geared low as i can get it
-hitch for towing
-custom trailer for 2 rigs
-snow plow on the front
-more?
im just going to have fun with it but need advice along the way haha. wheels and tires will be a little ways out. im thinking of taking the flat irons off the xj and getting the xj some 1.55s..but who knows.