so i started a new build.. plans
Drive train
Losi MRC PRO
Metal intergy gears in box
metal spur
intergy shafts
mrc pro CVD's (huge steering angle out of the box)
shimmed up diffs etc
Chassis
twin ally rails.
all mrc pro geomitry
double triangulated 4link rear
3link (single triangulated lowers) pannard
shock hoops etc
chassis mounted steering servo
Skid lid will be a Speedway pall sierra,
back cut down with back of cab moved in (style side swb) checker plate torno (thanks to Orin for his ideas on how to attach checker)
i already have a scale swag to go on it, looking for a scale eski atm! thanks to ammo and TTS for this one

Front and rear bars will be tube.. still not 100% on taill lights tho..
full inertia, seats etc.
Rims will be HPI stock car rims (my real zook dosnt run beedlocks so why should this)
tires will be SDI Grip Doctor 95mm (small swamper looking tires

)
Motor will be a genuine losi mrc unit, or maby a brood one if $$$ alow, will try for a rooster speedy.. radio gear is still unknown atm..
truck will run a super small lipo and mount it in a good spot on chassis.
So far..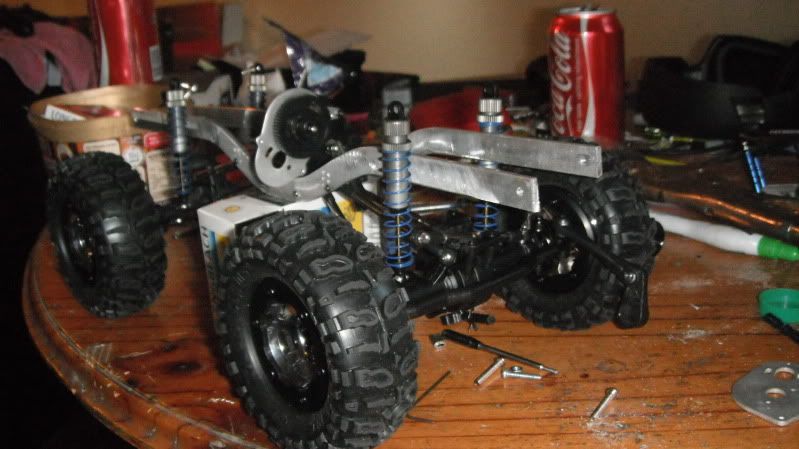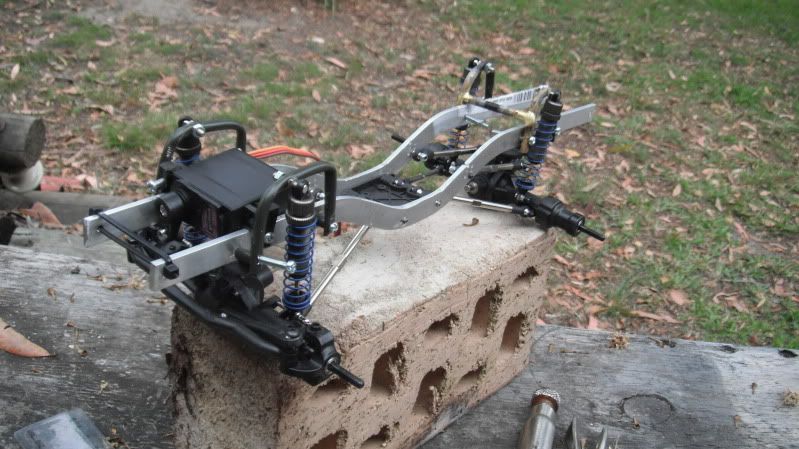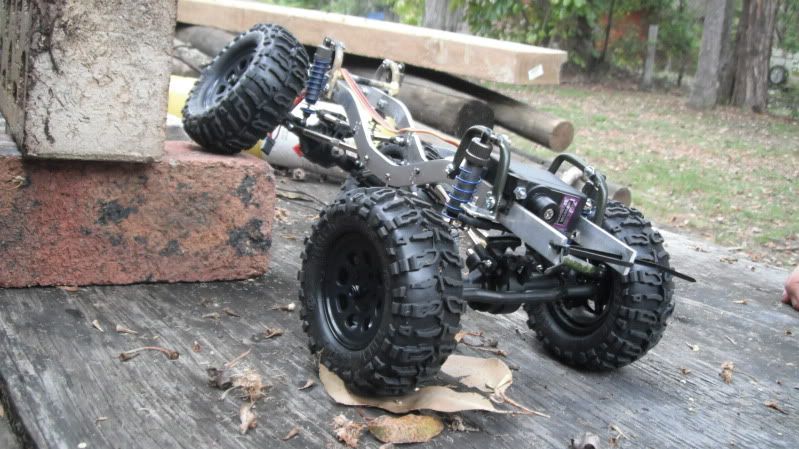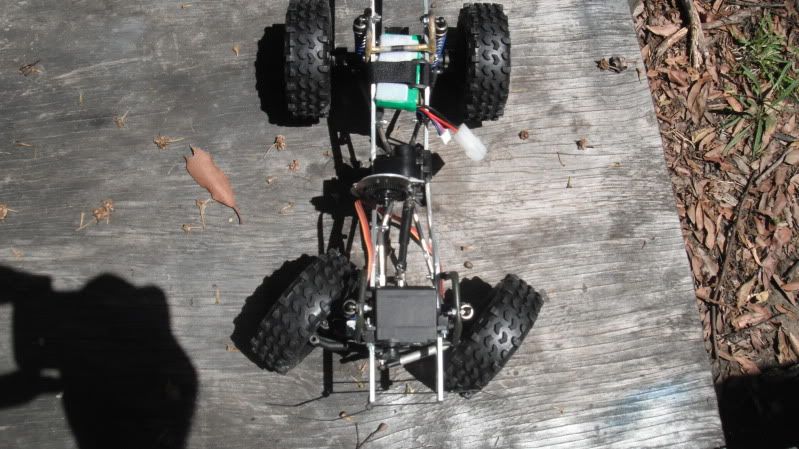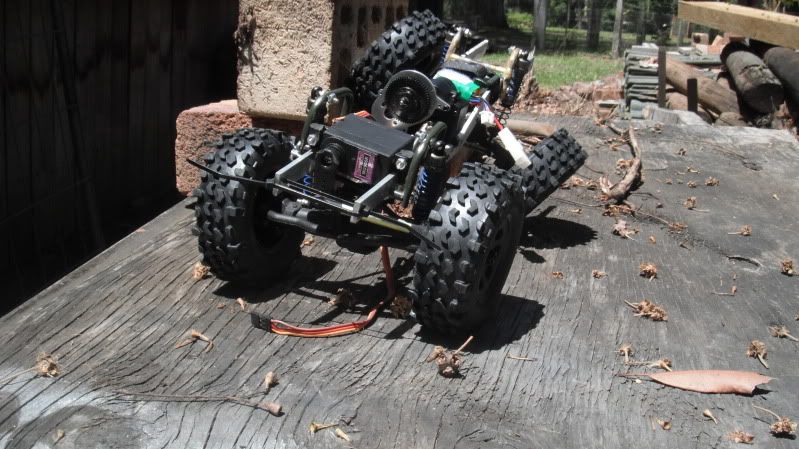 shell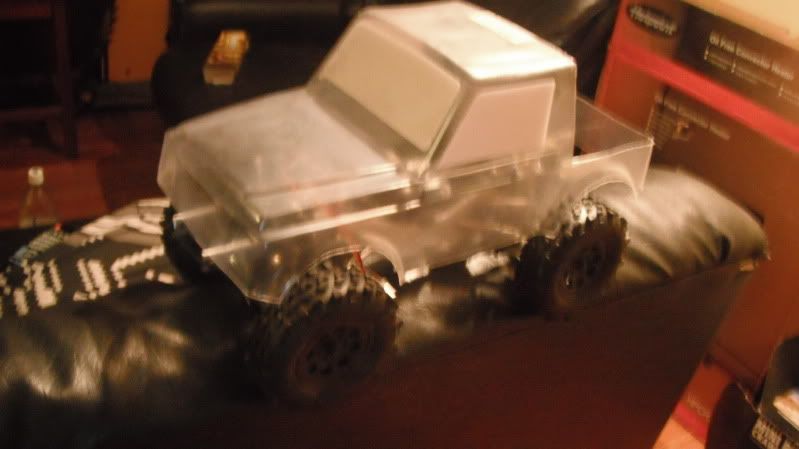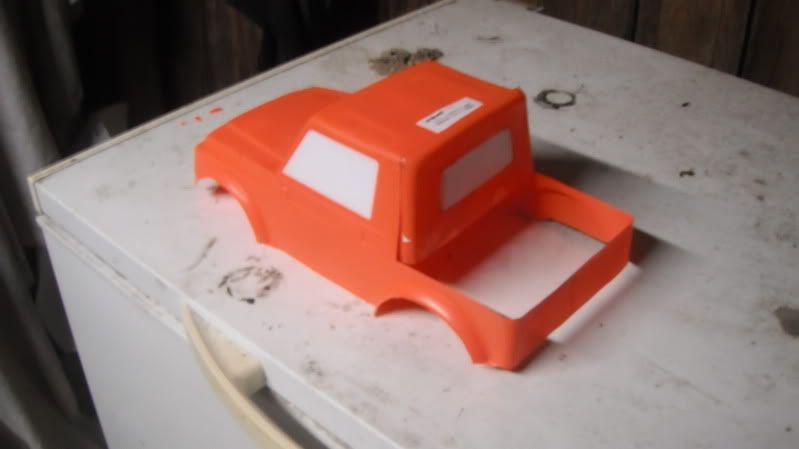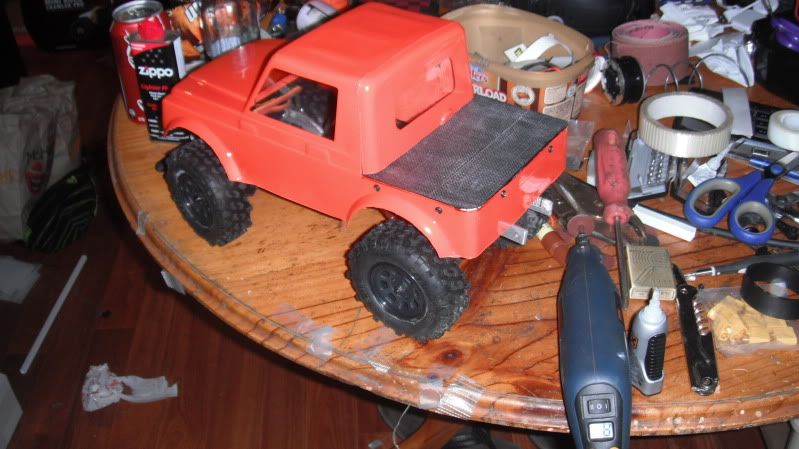 This is how it sits right now..
in the next few days i will be doing all bar work, interia and Hopefully my eletrics will arive soon so it can have its first drive!! getting pretty excited!
Phil