Thanks guys, I was gonna full speed into a 350 to Bronco conversion. But I stole some parts off my AX10 for this and I just couldnt have both trucks apart for too long. The bronco conversion is on "the body list" though..
I got some more done, dont think it will ever be completely done....
I 86'ed the body mounts in the doors, couldnt stand looking at them. The front mount is the rounded plate you can see in the front bumper, (shown in earlier pics)
Rear body/cage mounts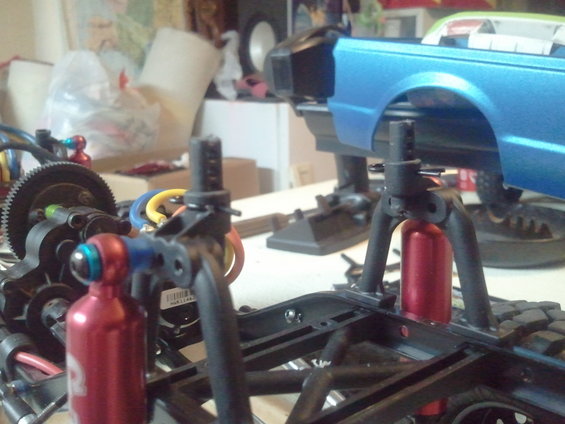 The cut out at front of the bed is for the batt, made a toolbox cover it.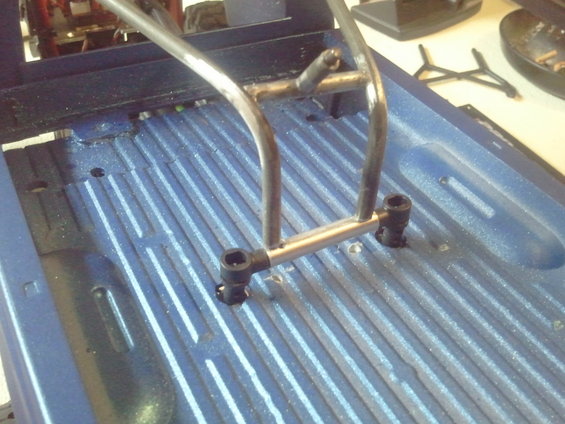 More Paint work
You can see the toolbox covering the batt in this one.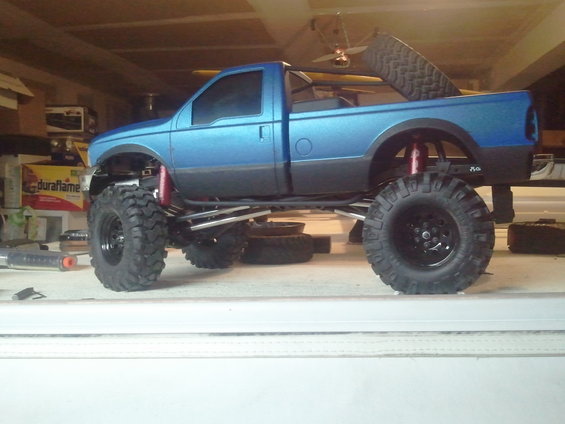 Looking good in the driveway

I sent this pic to my sister, she and her hubby got mad cause they thought it was real and nicer than thiers...
I think Im in the ballpark of $300 so far...Electronics, and trans are used...