I have been wanting to build a scale cayenne from day one. Maybe because I'm a little crazy, maybe just because I love Porsche, who knows.
I had a Tamiya hummer, and it was fun, but really lacked articulation.
I have had a couple 1/16 traxxas rigs, and they are a blast as bashers, but with open differentials and a high center of gravity, they really lack when it comes to crawling.
So I decided to get another one and just use the suspension on a ground up build.
First I tried locking the differentials. fortunately Traxxas now sells a kit so I didn't have to use puddy or glue.
In case anybody was curious how tangled a mini summit can get with the diffs opened up, here you go.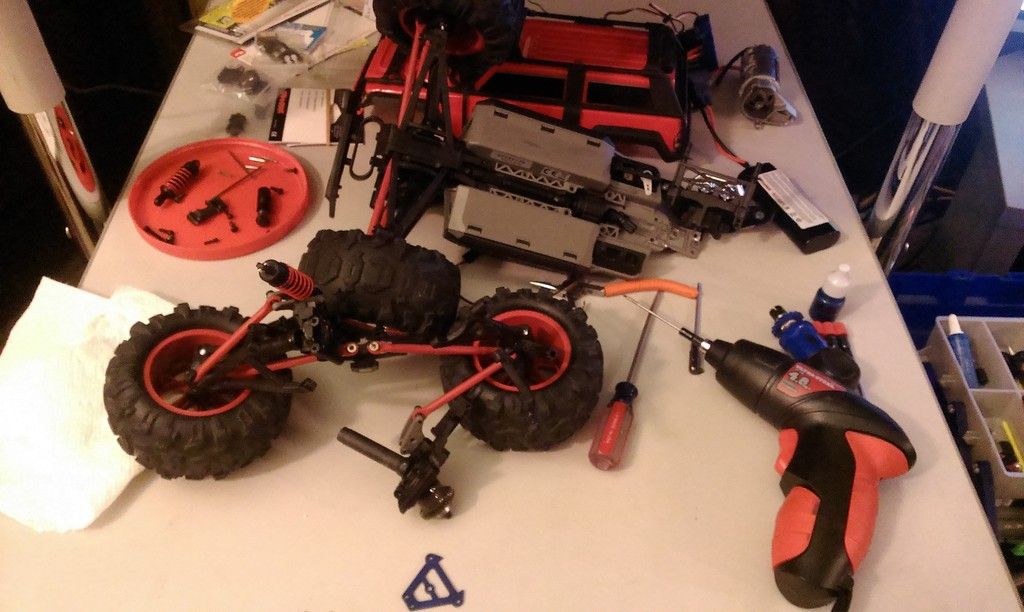 It's kind of nice being at a shop I can work in during lunch.

Here is the scrap aluminum cut into the basic pieces I will use for my chassis.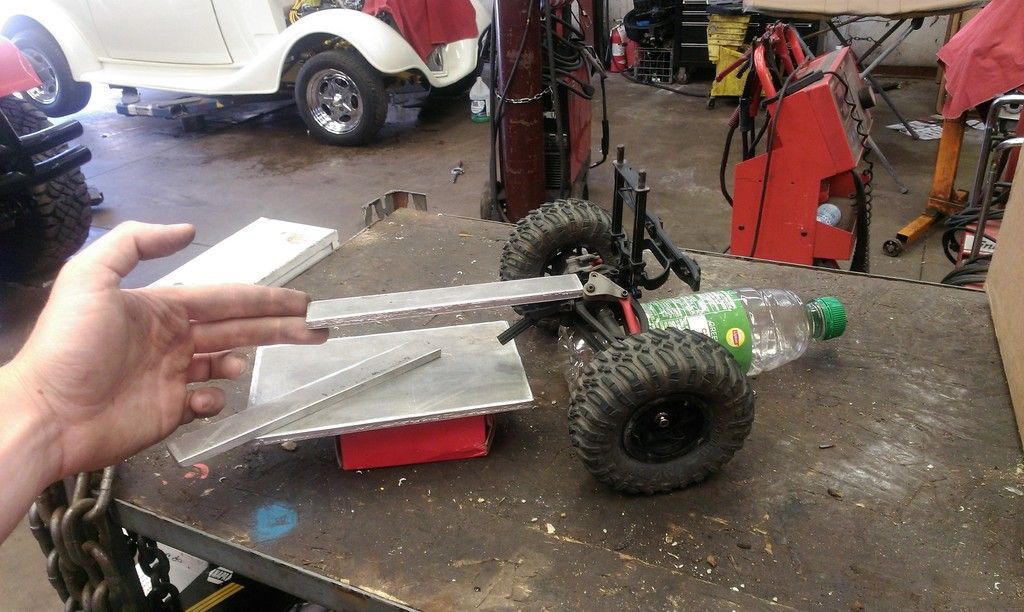 Suspension mounts rough shaped and test fitting