This thing is about 95% finished so I figured I would share it. I'm still waiting for bumperettes from Shapeways and rear fenders. I have shackles to mount over the front bumper screws, but I'm not sure if they would look right on this kit since it has the bumper hooks already.
A
BIG
thanks to
pardonmynoob
for producing the detailed floor and hubcaps (which I have yet to install)!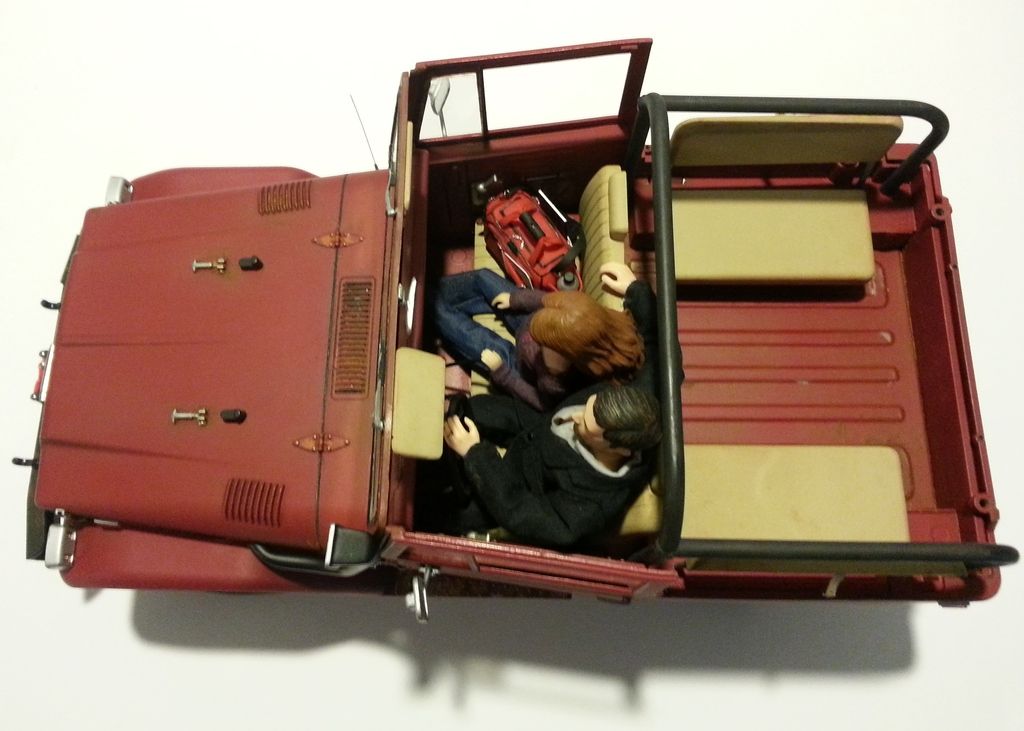 Sam's wife shifts the gears so he can keep his arm around her - like a boss.