Been a LOOOOONNNGGG time since I've been on RCC. Getting ready to move and was cleaning out my RC room selling off stuff on eBay left and right.
Next thing ya know, I got the itch again.

Sooo after selling off $1,280 worth of parts, I am repurchasing some.

I bought this rig from Dez back in like 2006. While I love the idea of a scaler, I want something that can crawl damn good too. So here's what I have.
It uses locked TLT axles with aluminum knuckles, Integy Matrix Pro Lathe Motor 35T, Stampede tranny geared super low
-Stripped down and repainted the entire chassis
-Used steel links covered with hollow graphite to be slippery
-Created my own pivoting shock extensions so the truck sits low but has more dropdown flex
-Had a custom steel bumper made for it which puts some good weight up front
-Switched to Interco Iroks on aluminum beadlocks
-Front wheels are weighted
-Foams are cut short so tire will flex a lot but not bottom out
-All stainless bolts
-blah blah blah
Still lots to do like paint the front bumper, better steering servo, winch, finish the lighting, etc.
Anyway, it's more like a crawler disguised as a scaler.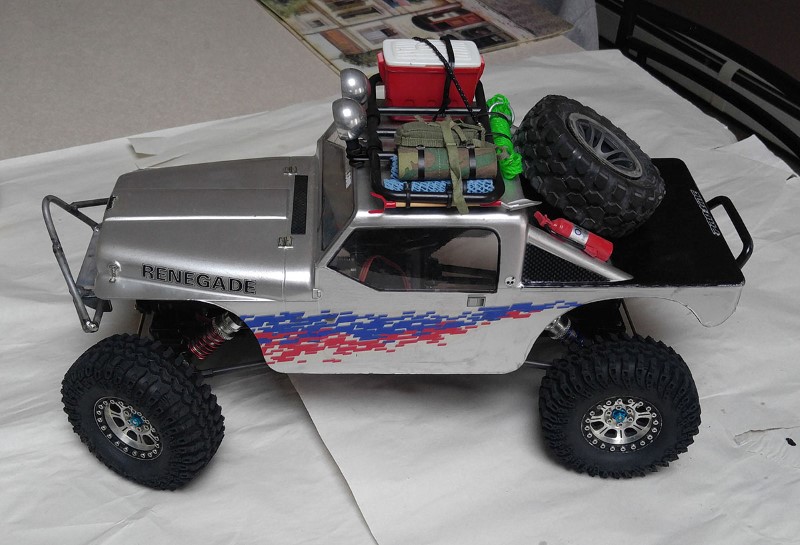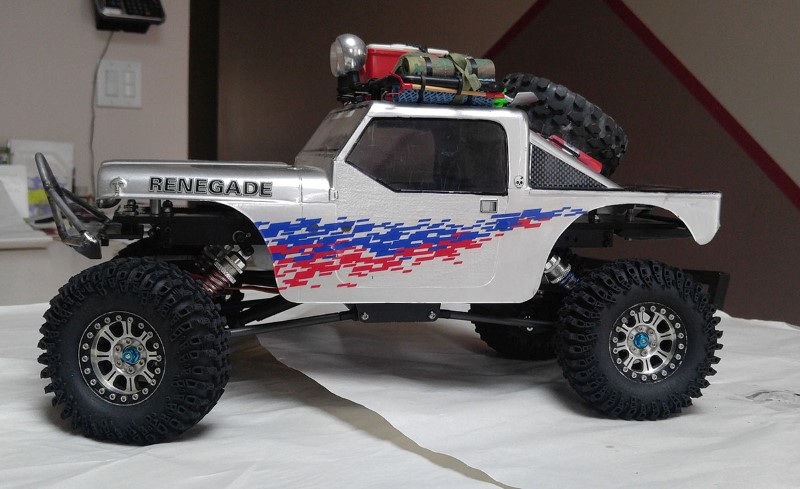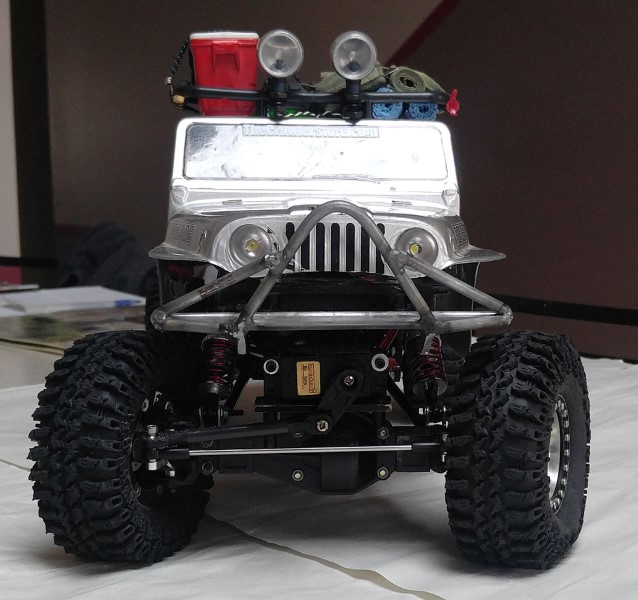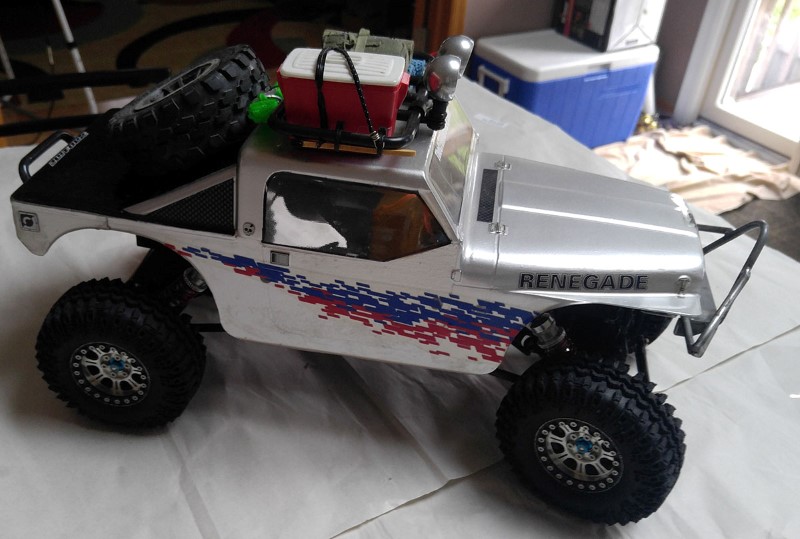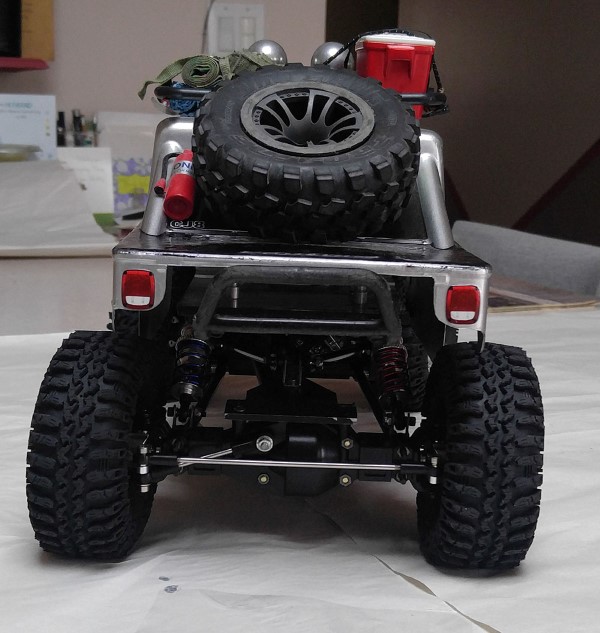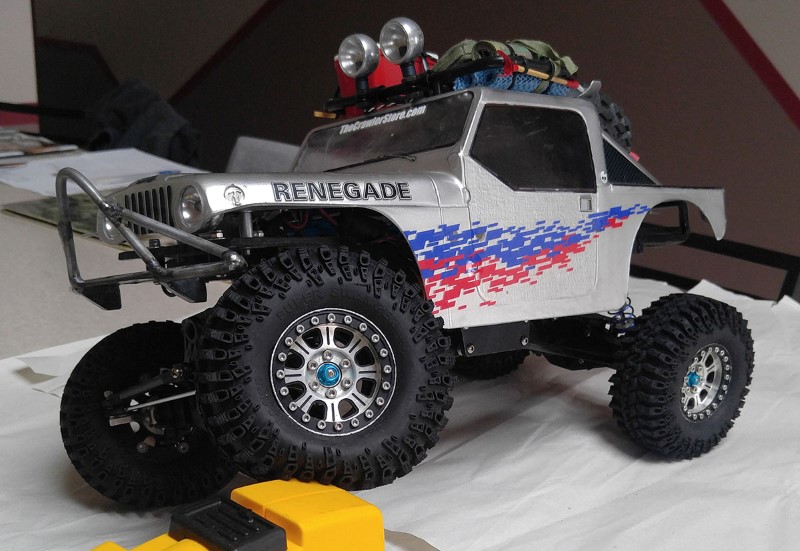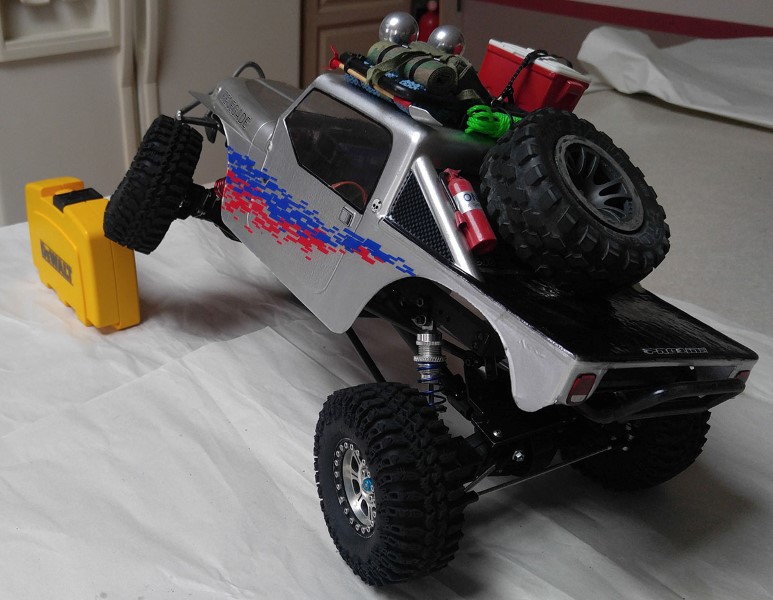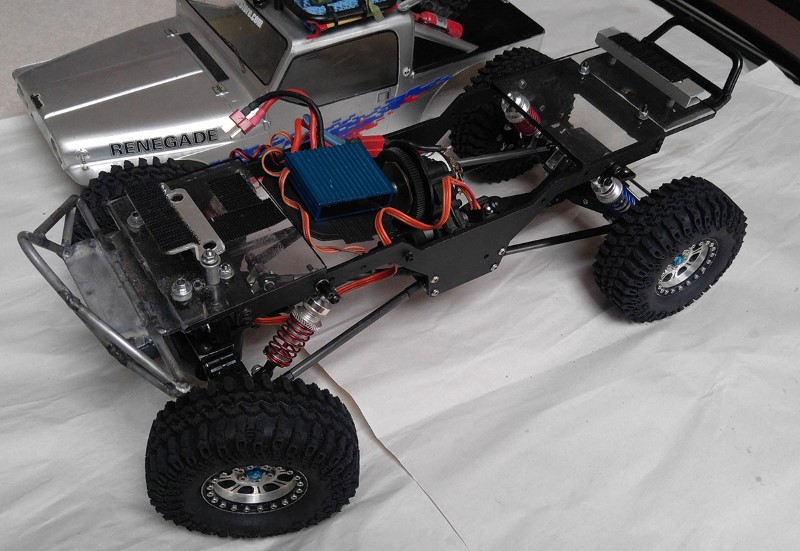 Love seeing a tire flex for some reason! lol