I was lucky enough to purchase this awesome chassis from Warren "WTFab"
Here is was in stock form.
I built it into a roller with Wraith axles, SCX10 trans and skid, rc4wd dual spring shocks, rc4wd 2.2 wheels with Proline TSL's, and a brushless setup with a novak ballistic motor.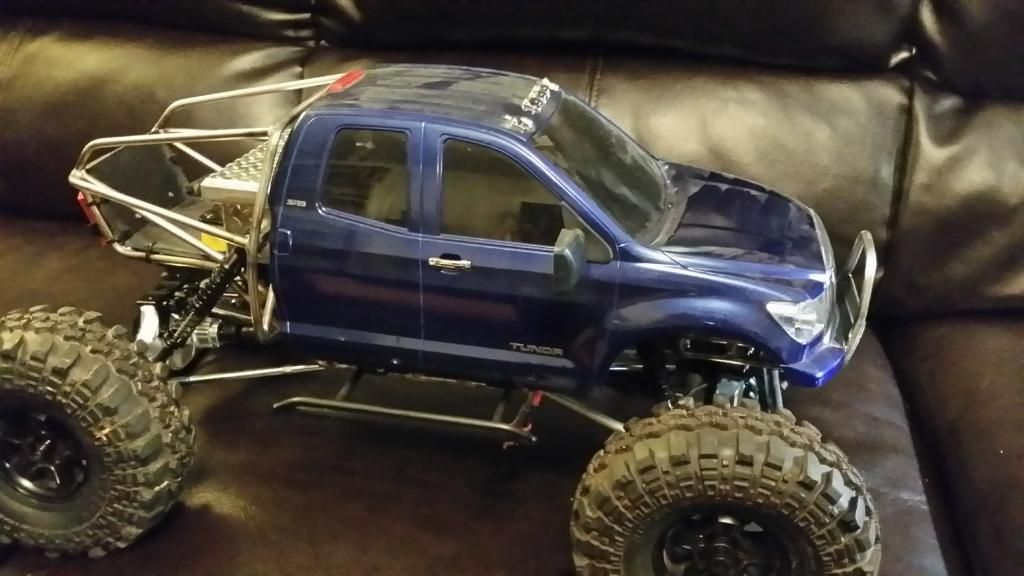 It ran and crawled great, but i felt it needed a bit more added to the look. The generic scx10 sliders stuck out a bit far for the body, and i wanted some fender protection.
I got a hold of Warren and asked for his help, told him i wanted some nice built in sliders, some mounts for the body, and some fender protection. Luckily for me he was able to help and i sent it off to him for some revisions

He sent me progress pics along the way and i ended up with this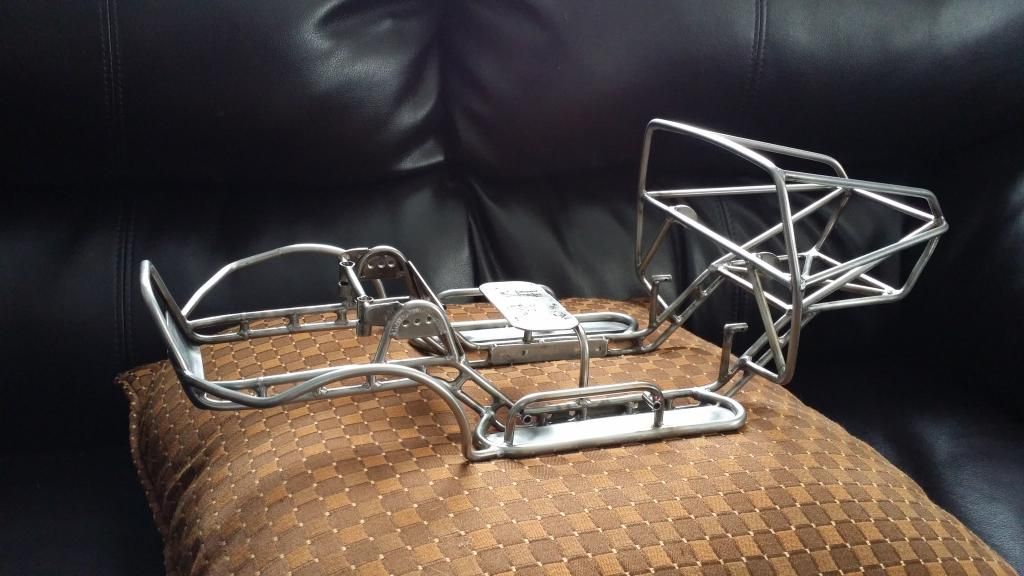 Here it is with the body mounted, as you can see it follows the body lines perfectly! He does some incredible work