Alright everyone, parts are either all here or on the way so I figure it's time to get a thread started.
Parts list will be as follows;
Widened and stretched King Hauler cab
Custom stainless tube chassis, brazed
CMS Front
Dlux Big Bearing wraith housings
Dlux sporty front truss for the rear
VP axle parts
Dravtech shocks
Hulksta transmission
Custom T Case
HH motor
DCW Wheels with Locked Up rings
I hate "copying" someone elses rig but the body is inspired by DesertRc/mcrawlinslow rat king. The chassis will be very different and my hood is stretched. The cab did need to be widened to meet SORRCA rules for being at least 5" wide.
I got some time to get started on the body this weekend. This is my first real time playing with styrene on this level. The cab still needs a lot of work but the hood is just about done. Hopefully I can have this complete by next weekend so I can start a chassis.
I started with two king hauler bodies. I needed to add at least 3/4" to the width of it but went a little more to keep it from being questionable. This will also allow me to play with different slw hubs in the future if I desire.
After a bunch of cutting I wound up with this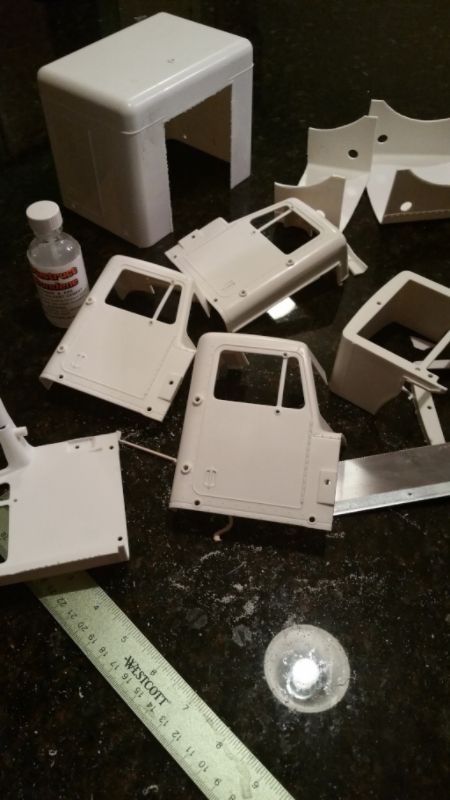 And with a couple hours of work it looks like this