Hey,it has been quite some time since I have posted a build thread, I think about a year ago and it ended up getting deleted by me as a mistake..late night lol...anyways this is based off a diaz 12 wheelbase trail frame. I have set the wheelbase to 11.5 to fit the Hpi Bronco body.It will have all the usual stuff from the TLT-1 kit along with some jugg2 leafs and a stampede tranny.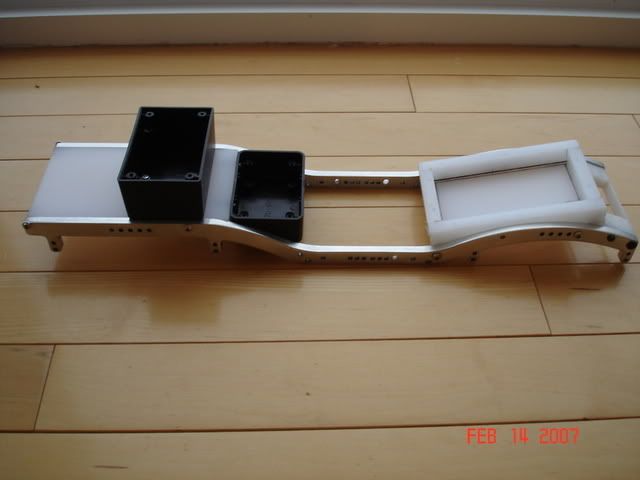 The white plastic is a cutting board from wallymart.....works well and its cheap..I like Cheap..LOL..
The suspension is a mix of leaf and a 3 link. I only had short Diaz shackles at my disposal so I ran both of them loose and used 2 links to keep the axle in its place and the 3rd for axle rap.
The next few pics are for mock up and to see how well it will articulate.I am waiting for my tower hobbies order to arrive to finish this so at this point im going to tear it apart and start working on the details and painting...blah blah..O the H2 body is just for mock up as it has very similar dimensions to the HPI Bronco. IF any suggestions are out there please pass them my way ..thanks jamie