New to me anyways. I got this as some what almost ready to run. Added a servo, radio gear and new brushes(and cut the com) and of it goes. It doesn't "crawl" as well as my clod based truck, but does well enough for what I do with it. Quick rundown on the parts:
-Integy 55T lathe
-Pro-Line Moabs on 'pede rims (soon to be narrowed/filled)
-locked pede trans
-locked TLT axles
-custom frame (square and round tube) w/ tow hooks and exhaust
-winch
-C10 body
-traxxas shocks
-forgot who made the servo/link mounts but they are bomb proof
-Hitec 645
There are still some things I need to finish (flat bed, winch), but I think it goes pretty well as is. Very fun!
I'm sure I'm forgeting some stuff as well. Here are some quick snaps to show what the suspension is capable of.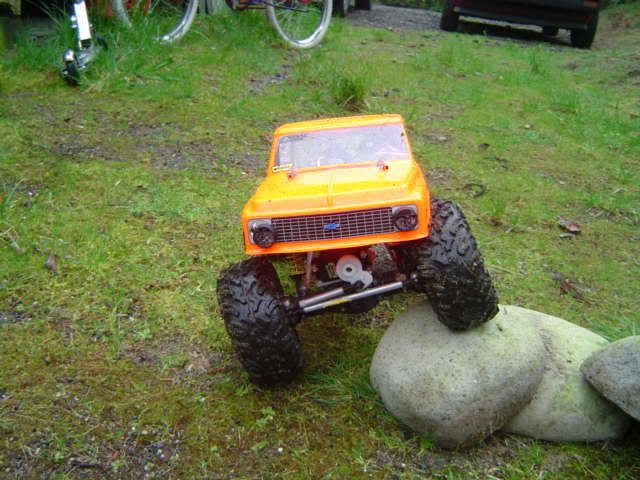 Quick vid