ok some real pics.......
what i started off with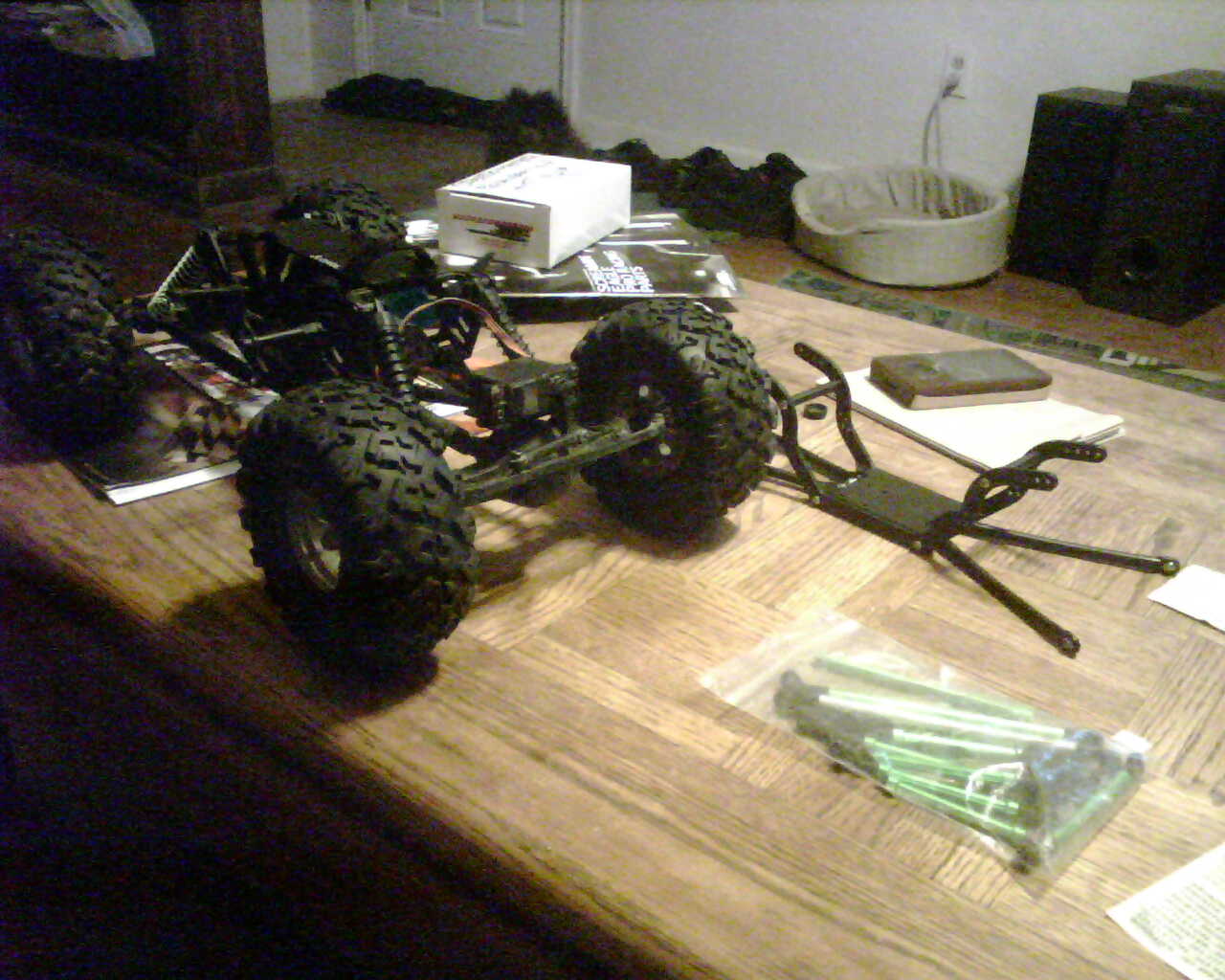 got some used links and ends!.. thanks!....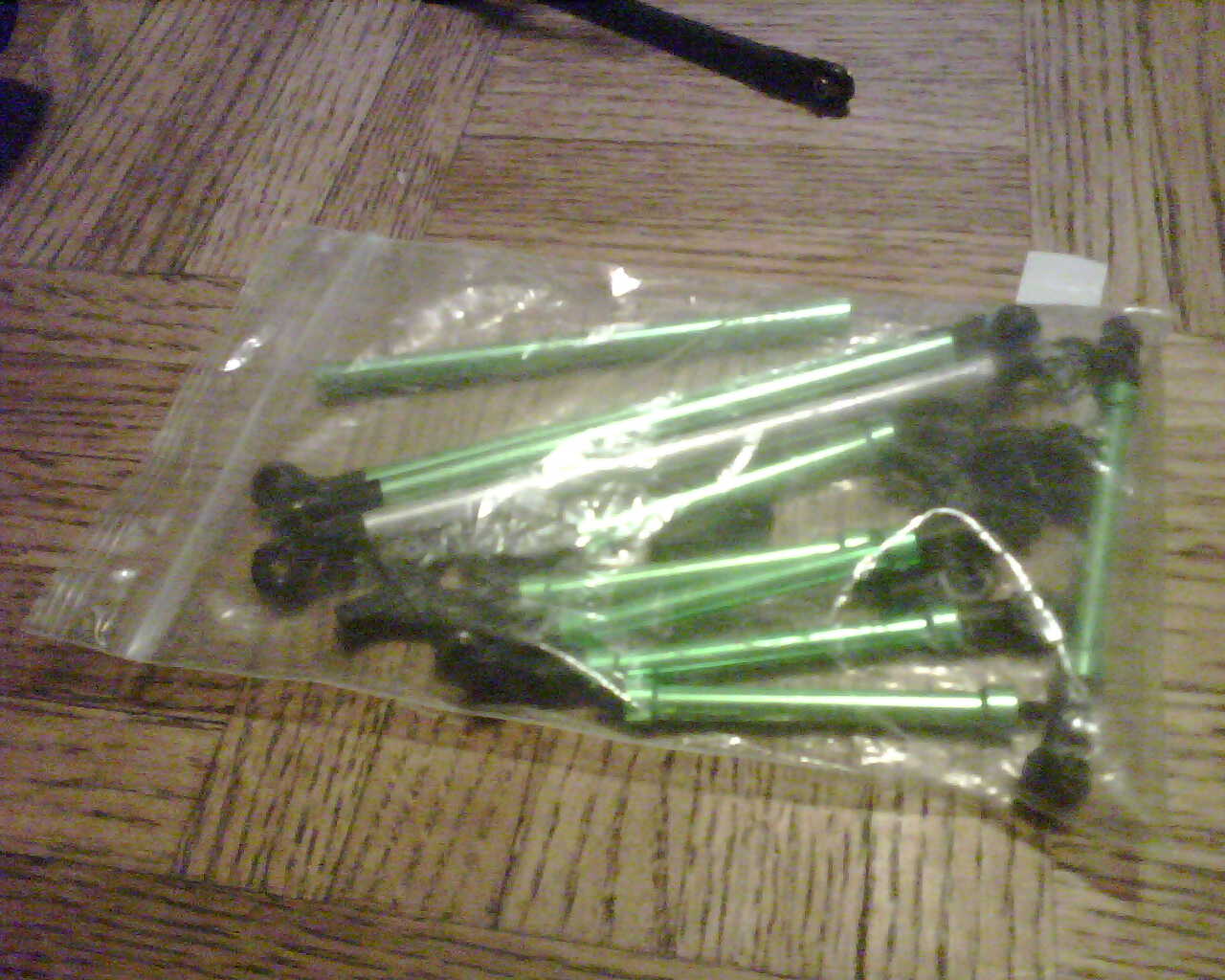 used blackwidow frame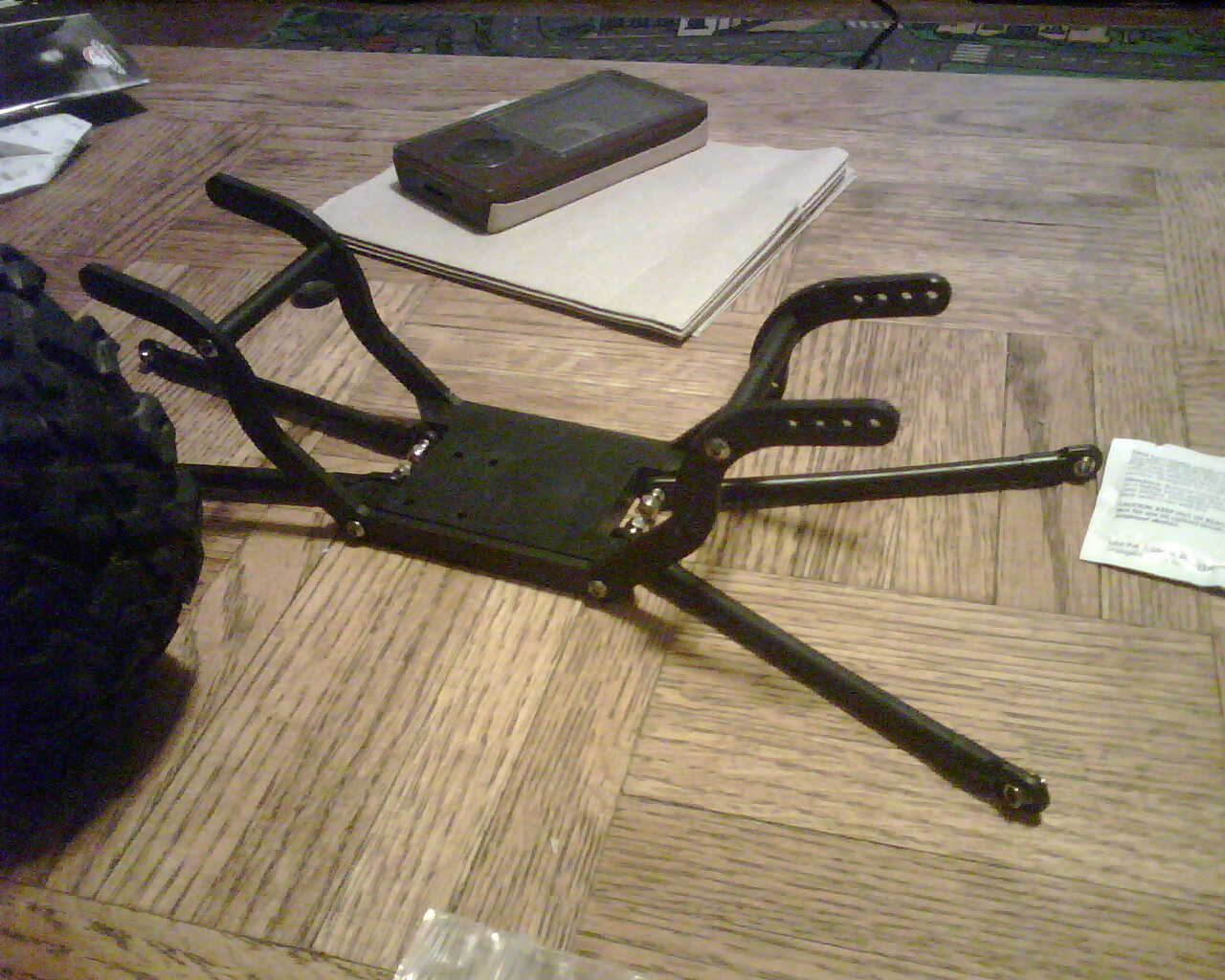 and the rig pre make over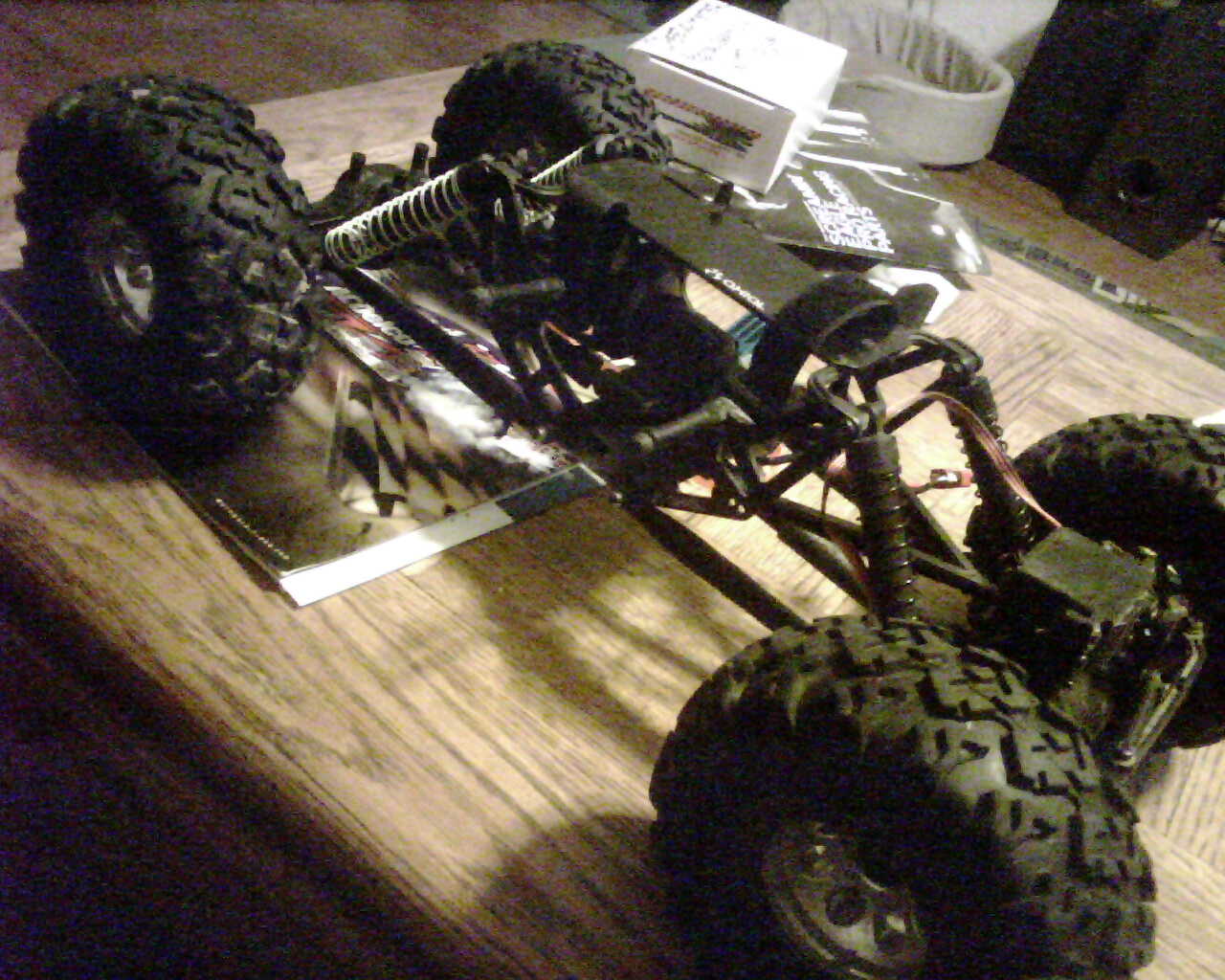 as i started swaping to the new frame things seemed to fit ok, the RTR hardwear is junk and wasnt eveny usable relly for mock up.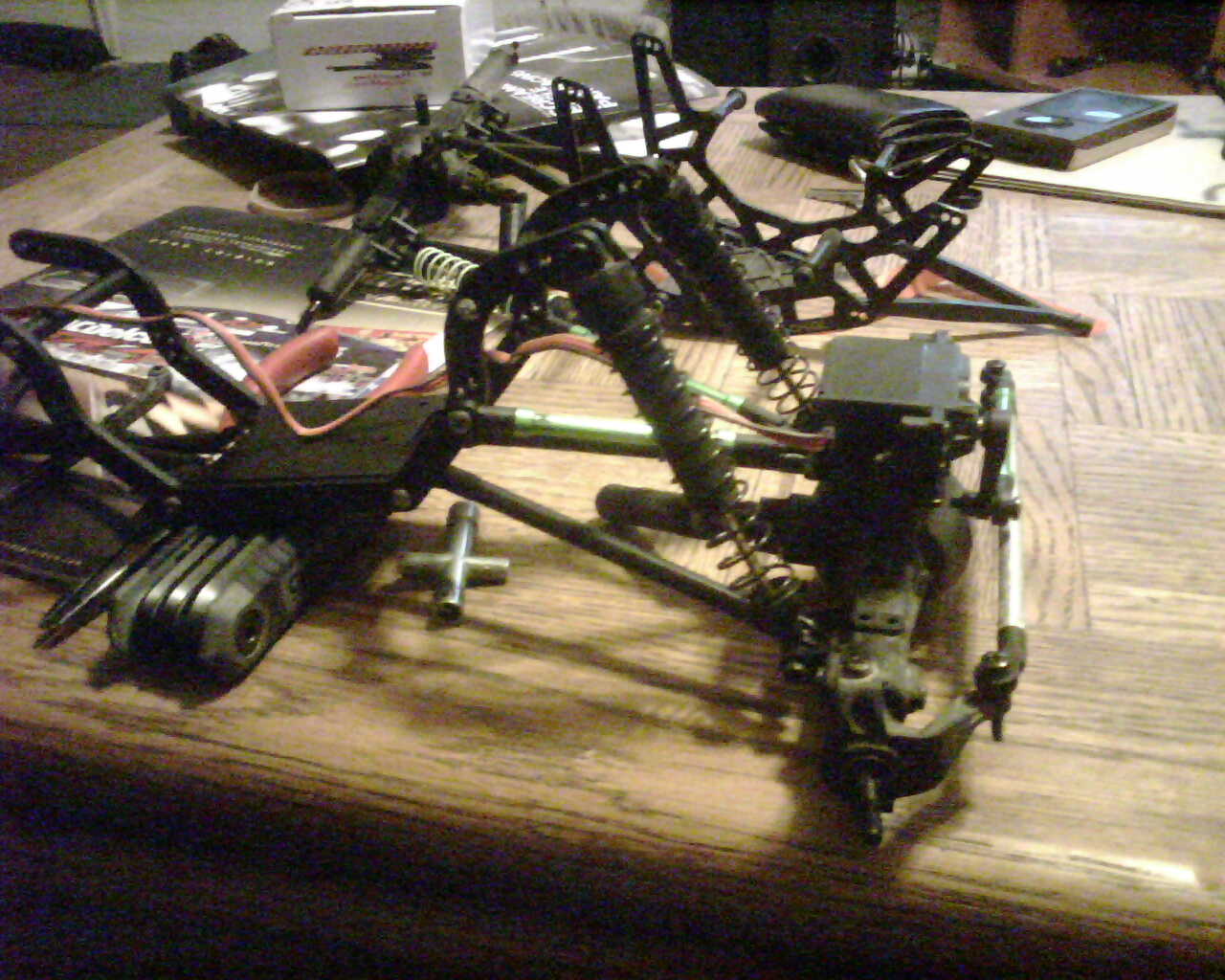 i played around w/ some of the extra stuff i had and i came up with this for steering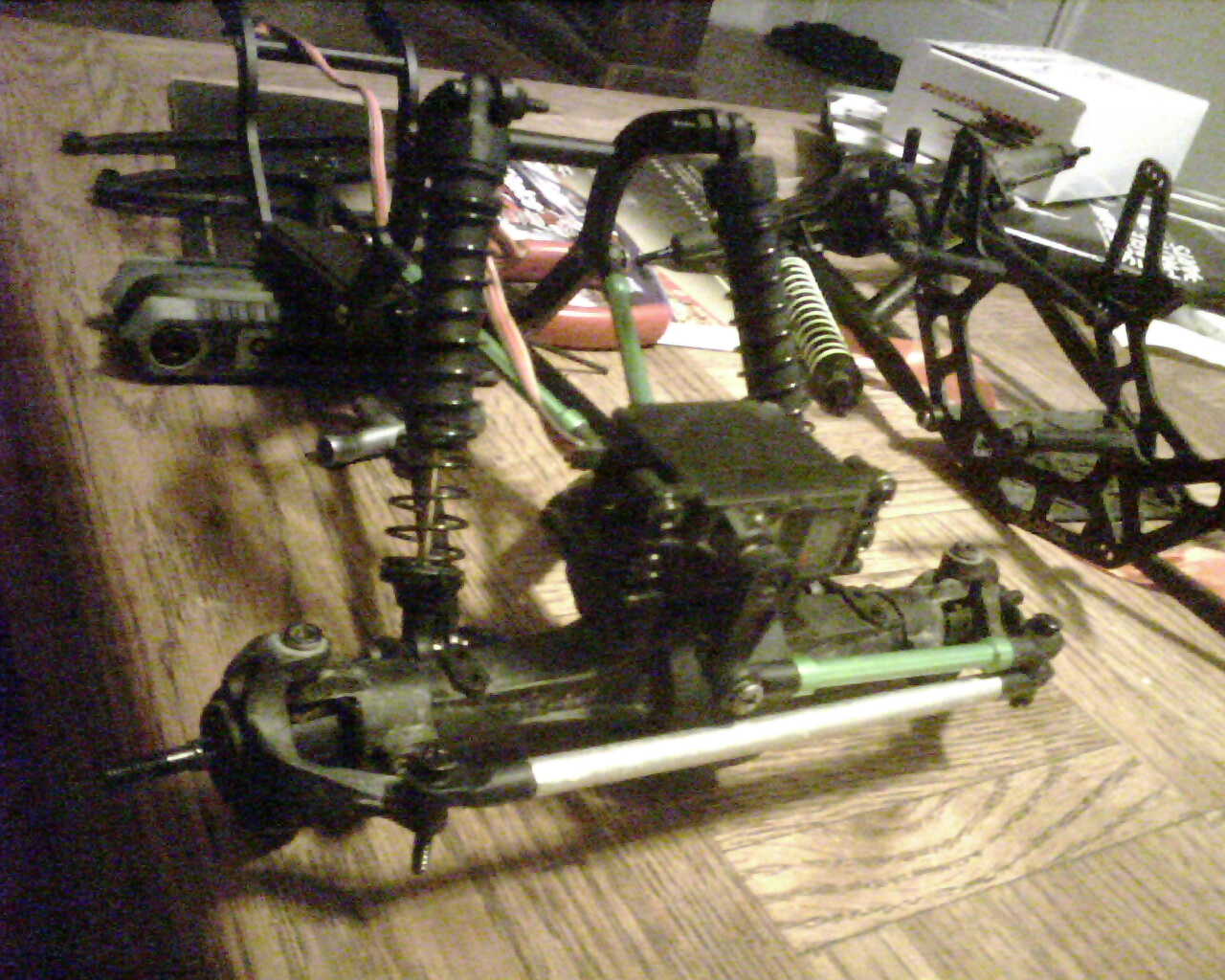 i really like how the steering worked out, but im afraid the stock plastic knuckles wont last long. just hand cycleing the steerign i see a lot of flex where the drag link and tie rod connect to the nuckle.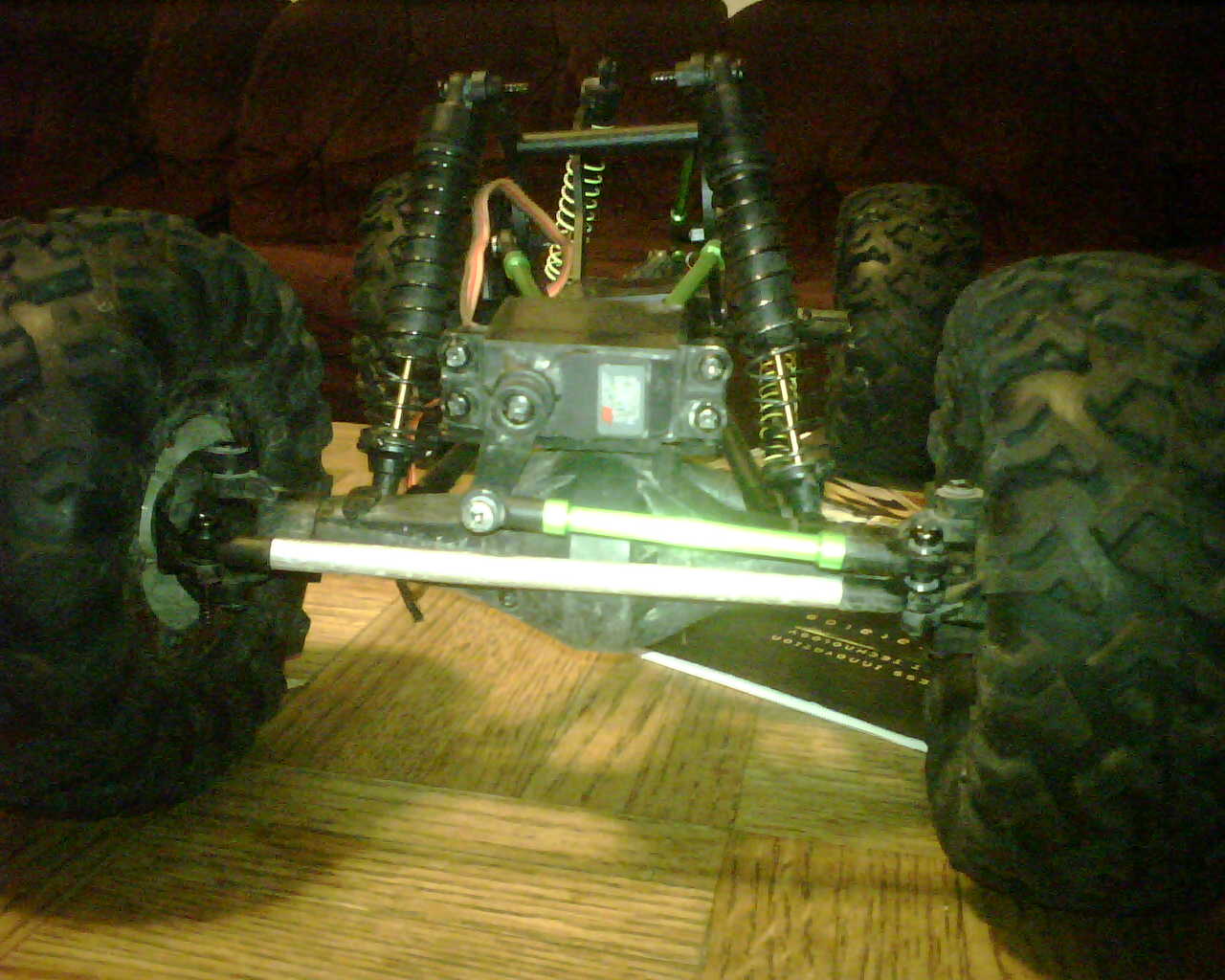 all most a rolling frame. i was a bit shocked to find otu the button head hardwear was a good 30cents per bolt cheaper than standard allen head.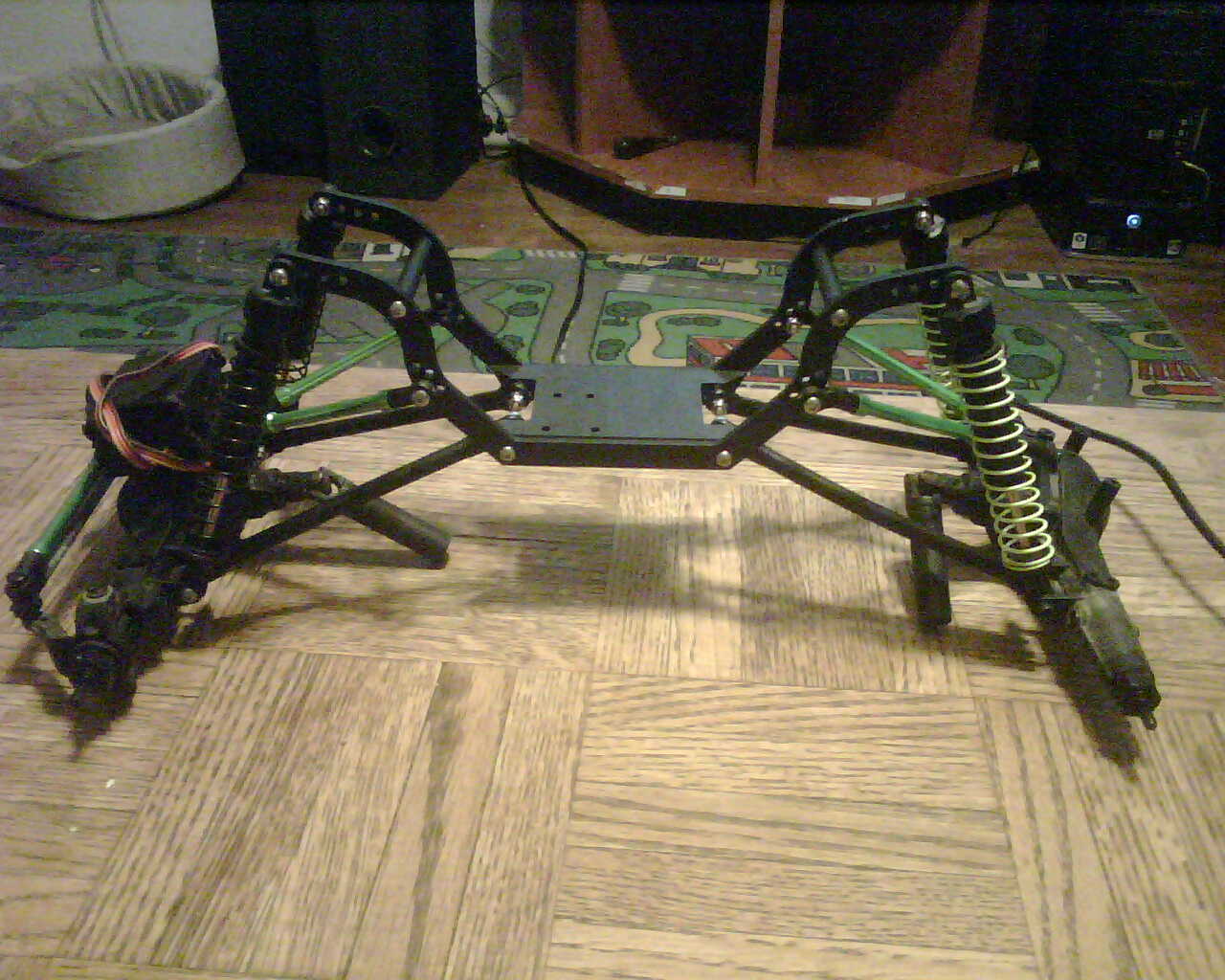 the links fit vey well and have a good duble triangulatoin affect.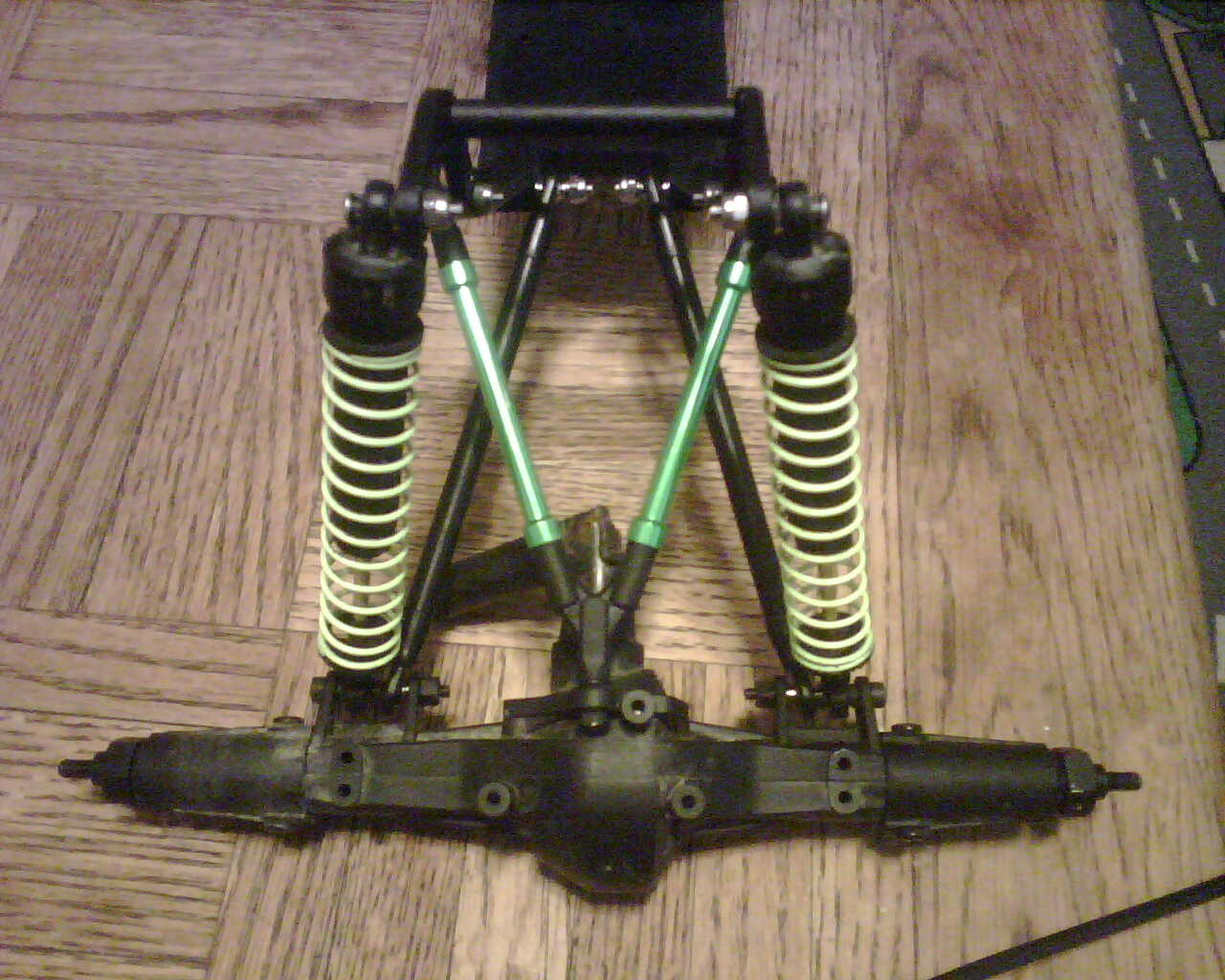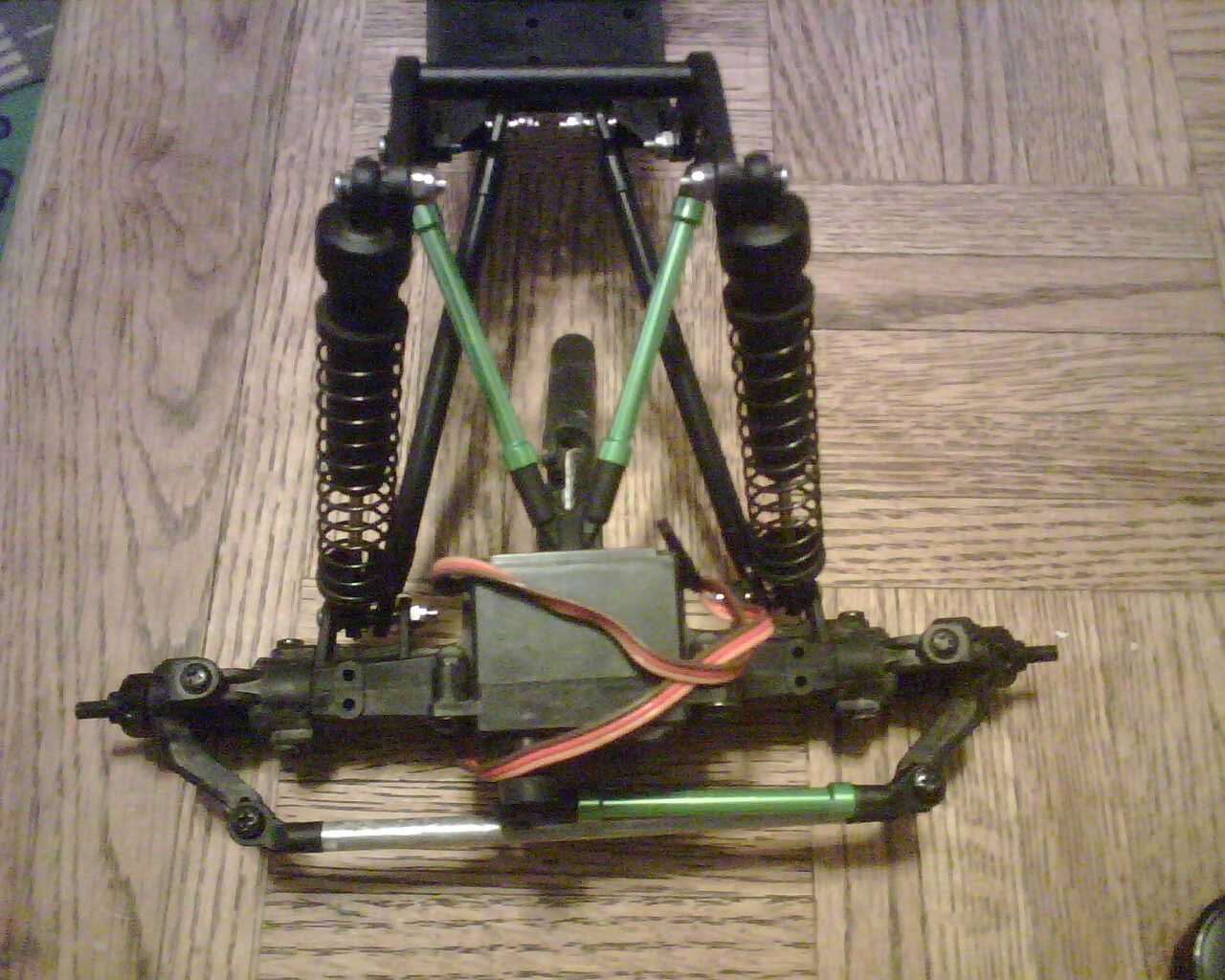 this is my max articulatoin, totaly reduced from the stock frame. wich is probably a good thing. the stock set up had so much flex i could roll the truck over just cralwing up a small rock.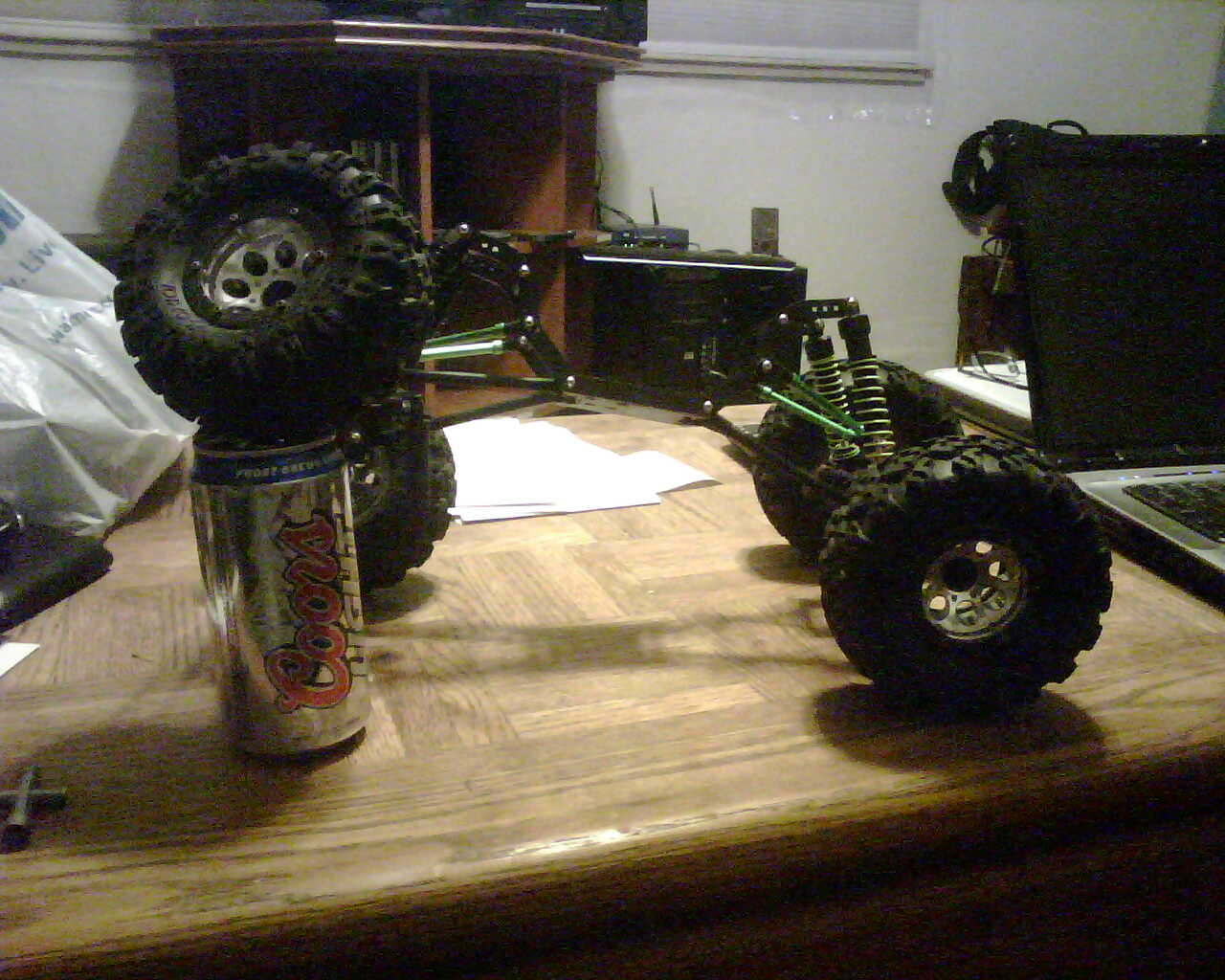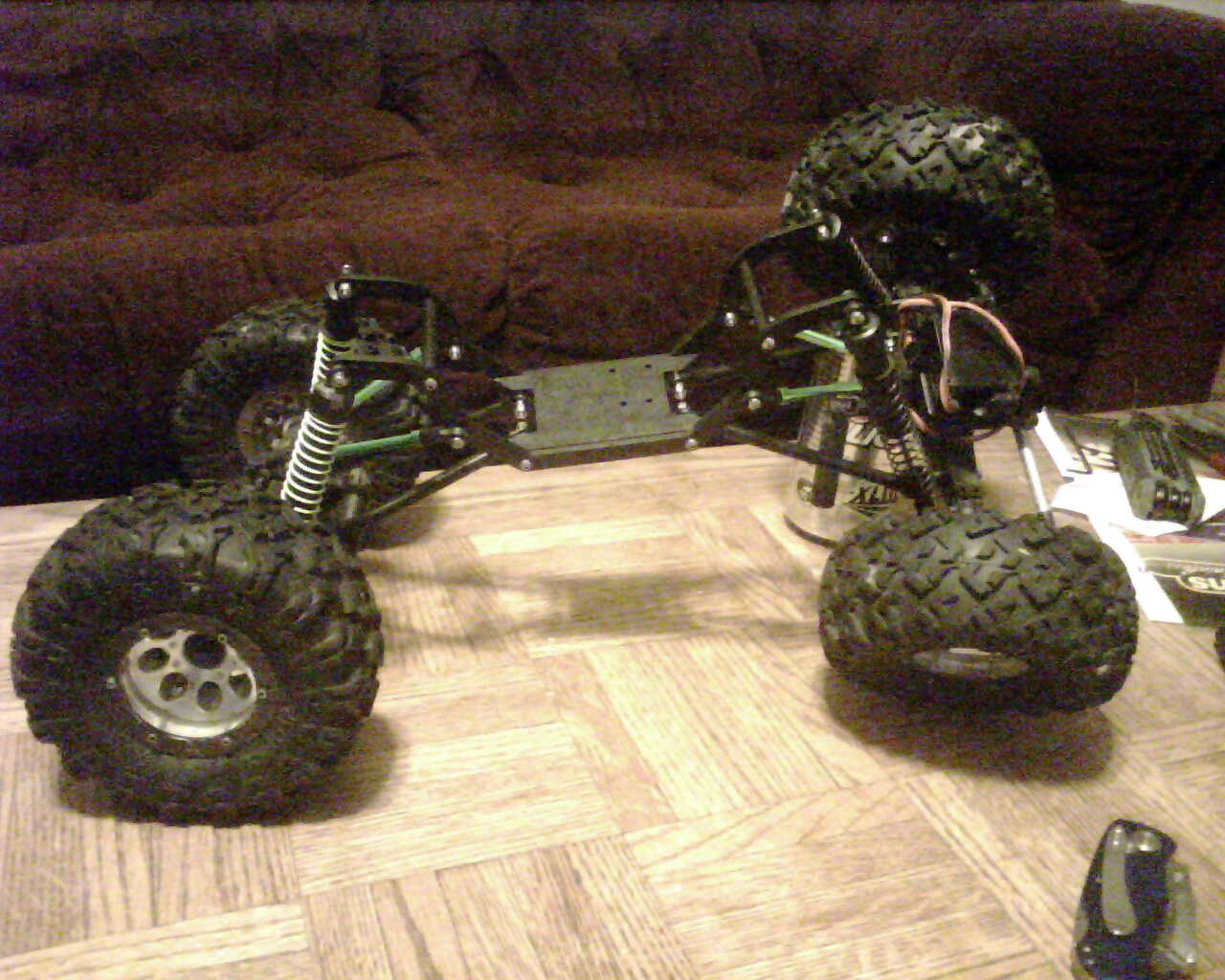 i dont paln to actuly run the rig w/ the spring set up in the pics, its just how i had things on the old set up and didnt have motovaton to change them yet. i paln to run internal springs.
sorry for the crummy cell phone pics but thats all i have for a cam right now.
i need to drill the skid plate for the proper tranny locatoin still.
guess im kind of at a stopping point till i get more parts. i need the battery mounts and also a new battery to go along with them.
i have yet to pick out a body also.
any hoot its comming....... thanks for all the tips and help guys!