Monkey, no, i didn't see your karnage. the Haug bodiless is still in production and even though it's great for articulation etc, I missed painting bodies. the haug chassis never had issues with tires rubbing or shocks touching like with those by stampede project or yours but again, I love painting bodies.
Here are some photos of a series I crawled tonight. I took a ton of the course I have laid out but these were in series so I thought I'd post these first. Now i just have to get a gold star.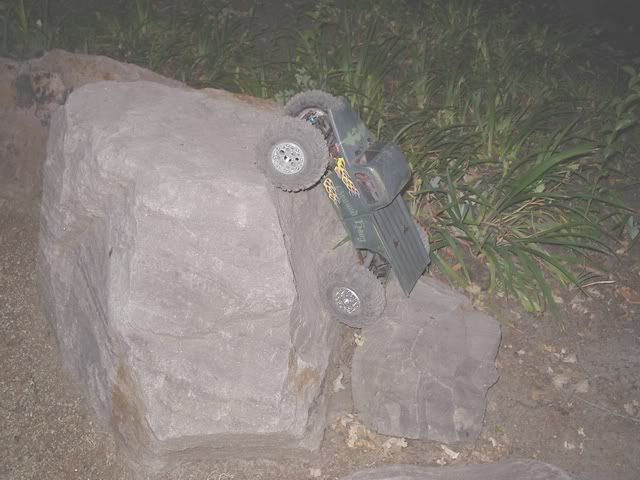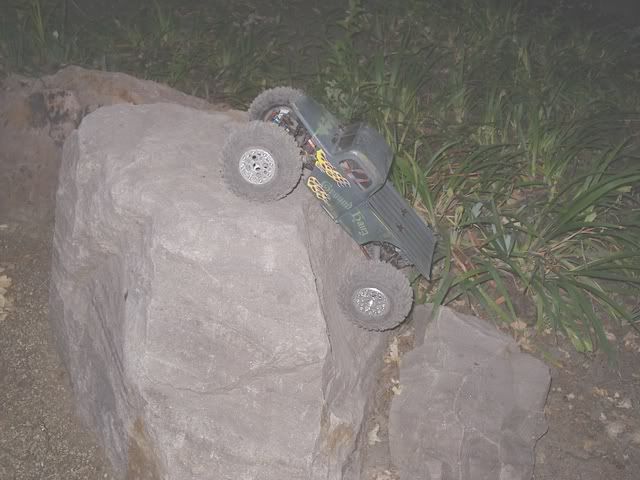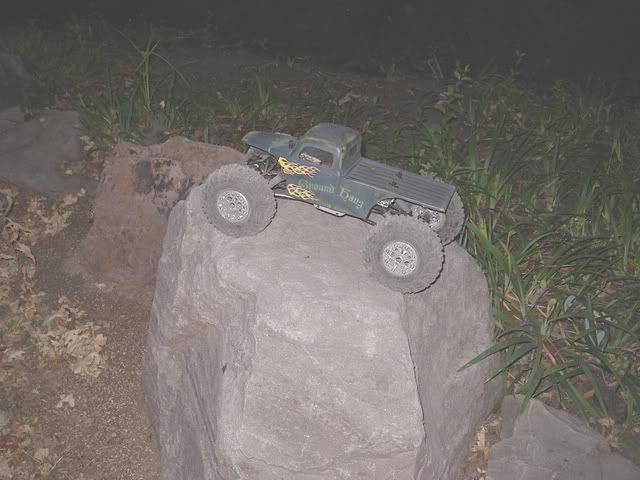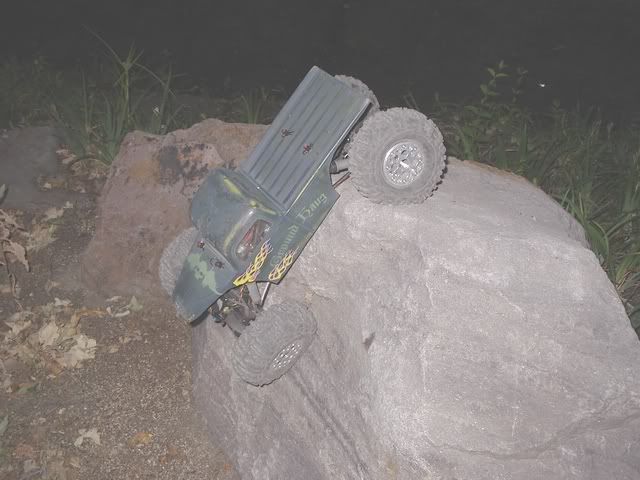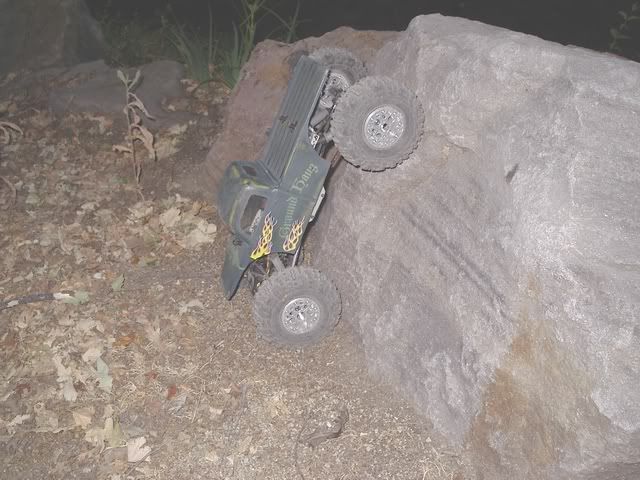 I've got a few that show the articulation etc but I won't be editing tonight. Netflix finally got my Mall Cop here, Yes!!!
I love the Grinders from Mayhem. Best beads I've seen. The Rovers are awesome for the places I crawl but I'm not at all a fan of the 2 stage pro-line foams as I do a lot of side hilling and the foam seems to slip inside and my ties become sort of conical after a short bit. the tekin's working great, I would like to go lipo but for now, i'm cool with nihm saddles. I am getting the RC4WD tranny w/o dig and plan to make another tranny plate for that one. For the axial tranny, I have cut my own plate, 3/8" thick and have an overhang of 1/8" to go under the chassis. the lowers are in about 3/4" from the outside and I have the tranny mounting about 1/8" more forward compared to stock but I drilled the holes a bit tight so I've got a 5mm that will fix that.
The chassis did show issues with the dna dig so the plate will be made to also slide the stock tranny over about 1/8" or less to the motor side. I plan to use on a later rig with the chassis the RC4WD tranny-dig and that's pretty much tucked out of the way and inline with the tranny it self. I don't know if i'll be narrowing the plate to fit the tranny as I like wider chassis's since I cut corners kind of tight (no dig) and feel a narrow chassis would prohibit that fun.
well, that's it.
One from a morning crawl. Both have the marauder as it's penned for now. It handles great and with all the basic holes where I want them, I'm stoked about my chassis. sure beats drilling holes or settling for someone else ideas.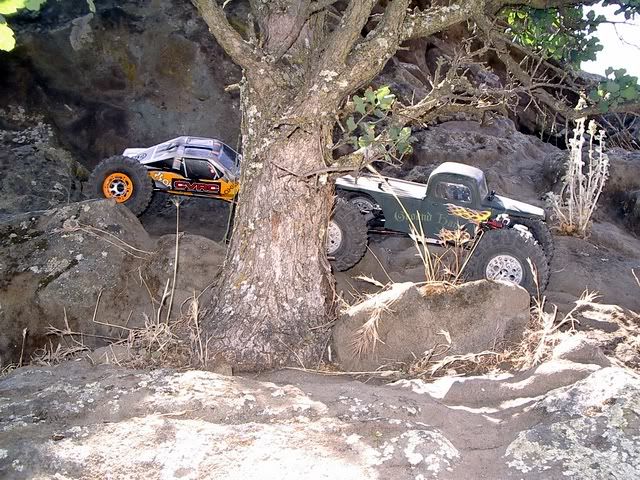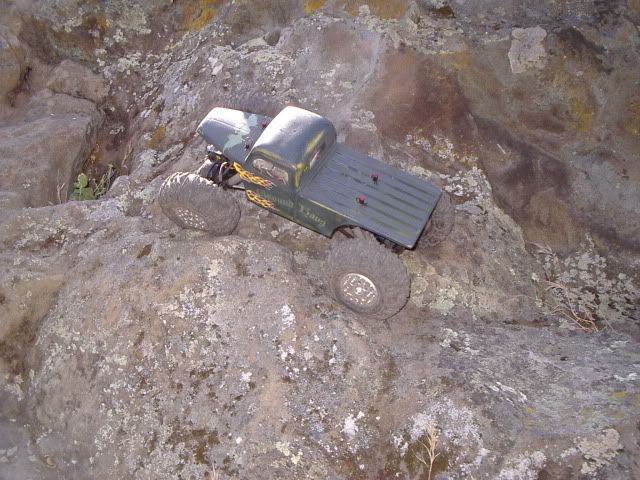 more photos later.