How much lipo and motor can an AX-10 Scorpion handle with the proper upgrades?
Here in Alaska we have snow for like 8 months of the year and a few of us are considering "snow" drags. Just like the mud drags.
(More on this at a later date. I haven't wrapped my mind around the whole "go slow" thing...........I'm close!)

Something like this with tires for snow.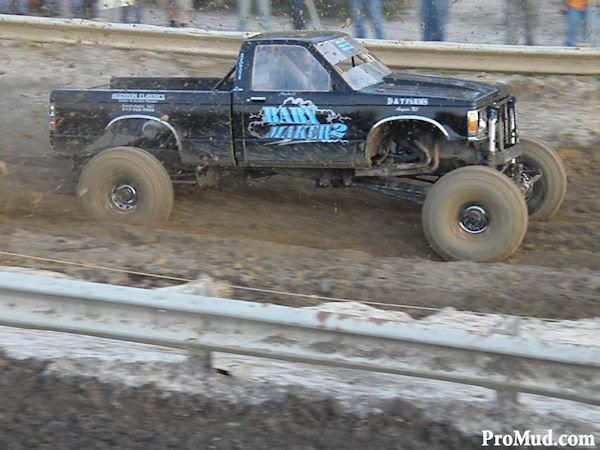 Photo Copyright
Pro Mud
.com - Photography by Mud Trucks .us
I assume wheel speed and the proper traction is key to any liquefied race. If the AX-10 Scorpion can not handle the task of above said style truck, could you point me to one that can?