So, had my RTC for about 2 weeks now. Made some adjustments, modifications, and upgraded some things. Just wanting some input, good or bad.
I read all of the stickies and got bored on 24 hour guard shift and read back to 2006 on the AX-10 threads. This is what I came up with so far.
Swapped the Pro-Line Hammers for some Chisels.
Then, I flipped and mirrored the tranny to counter torque-twist.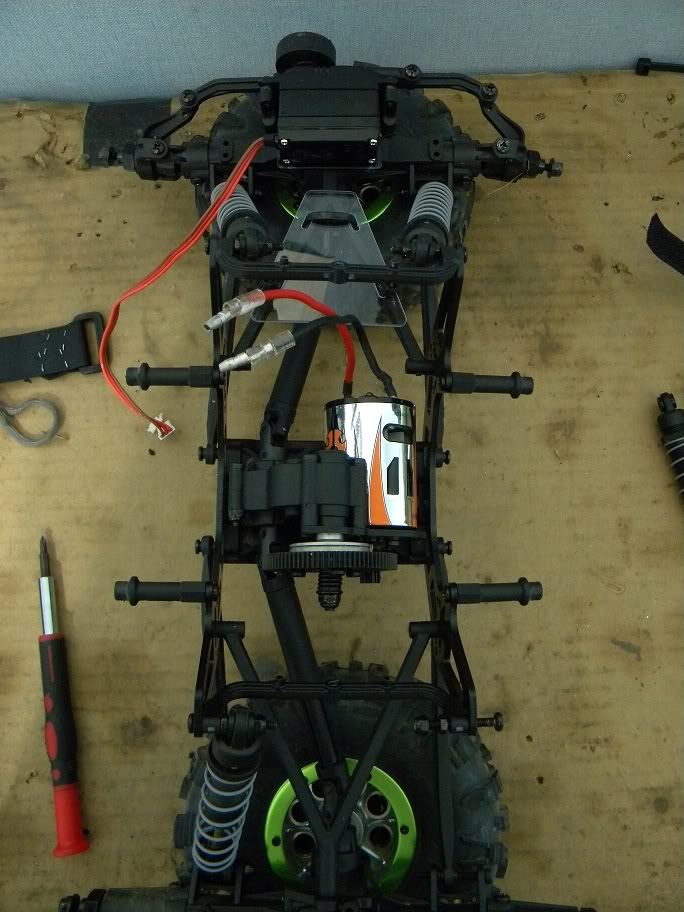 Next, I waterproofed the electronics (all stock).
Servo tear-down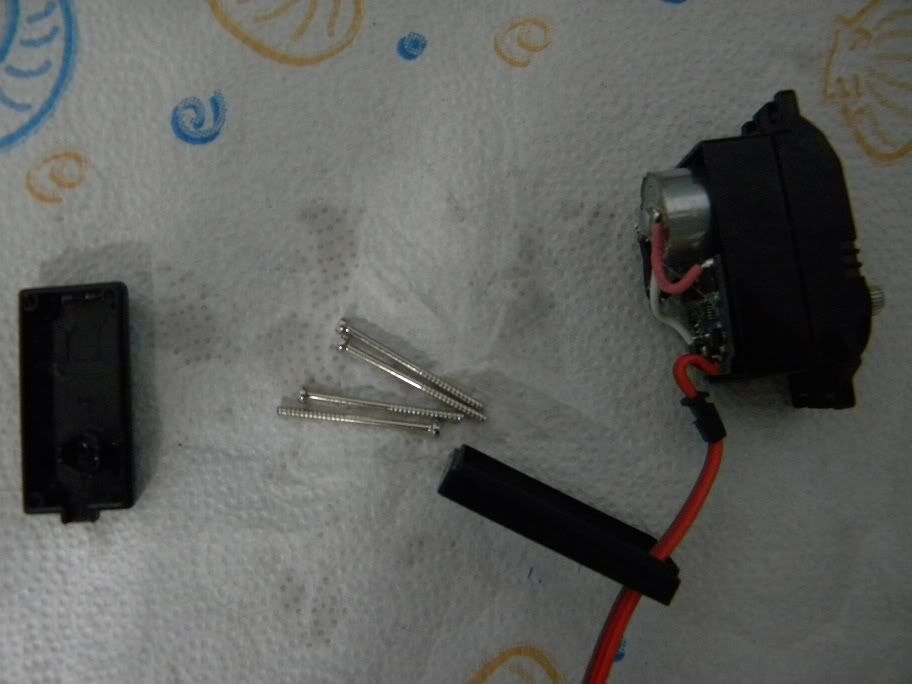 ESC, Radio, and Servo disassembled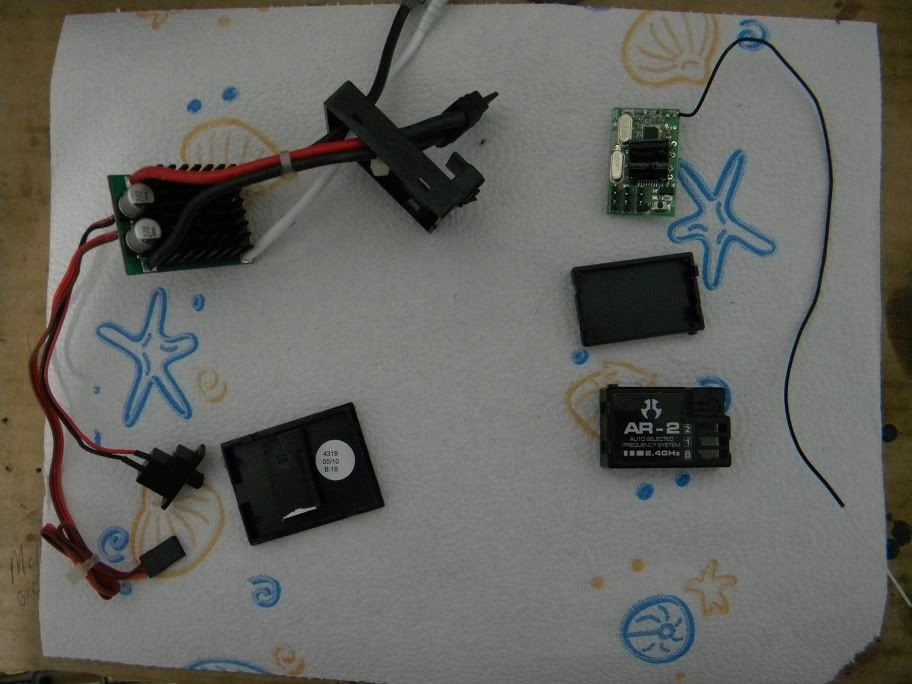 Reassembled with silicone waterproofing done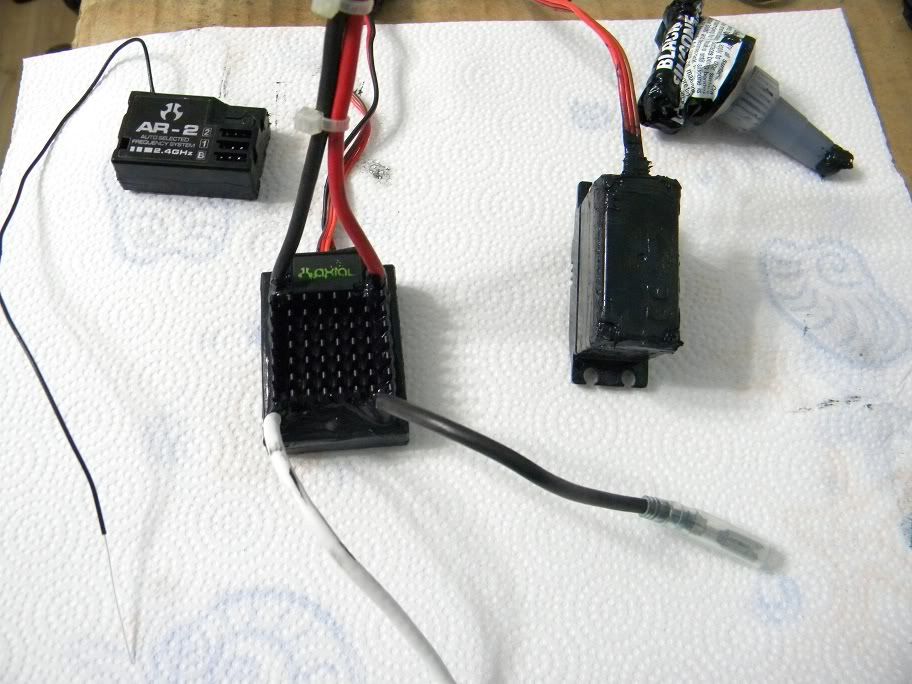 Found a burr on this shock valve during rebuild of all shocks. It was causing binding. I guess someone was a little too lazy when they built them.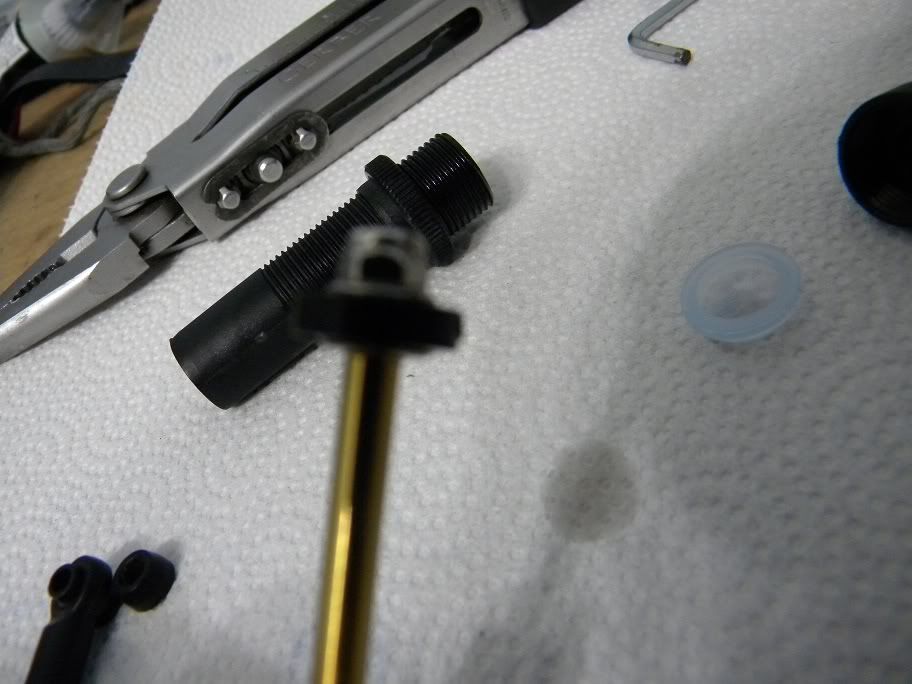 Fully assembled, with electronics mounted. I even used spare rod-ends and leftover hardware to mount the color pack links, instead of spending $20 on the hardware upgrade kit.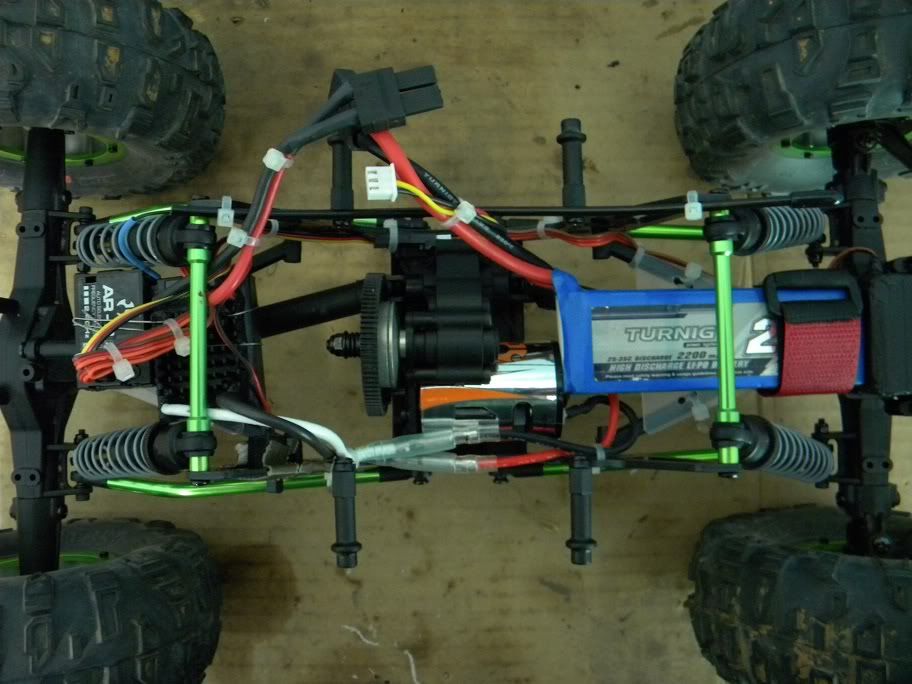 Passes balance test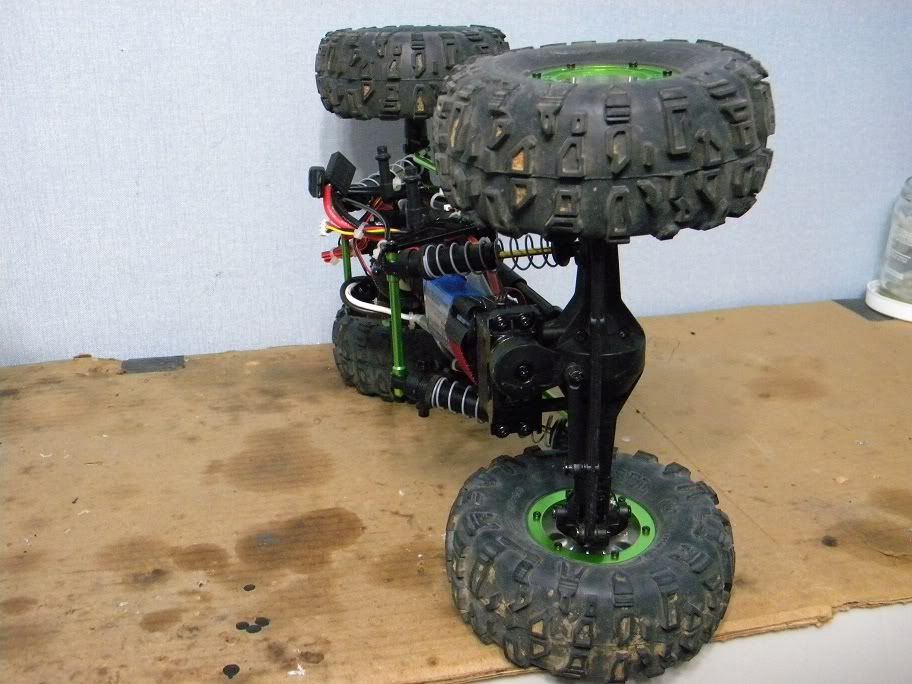 Flex-shot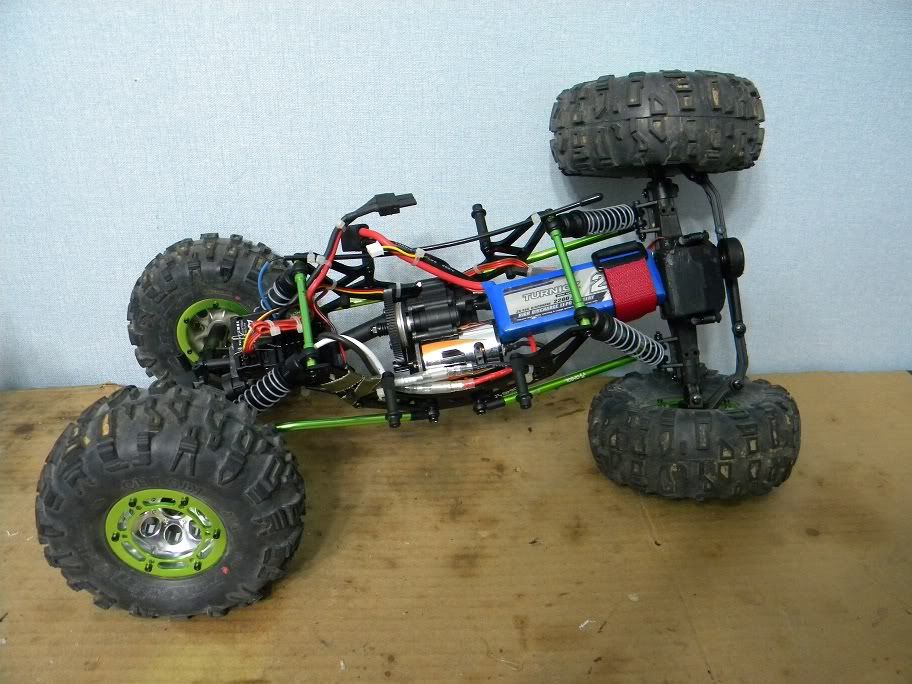 Trimmed the body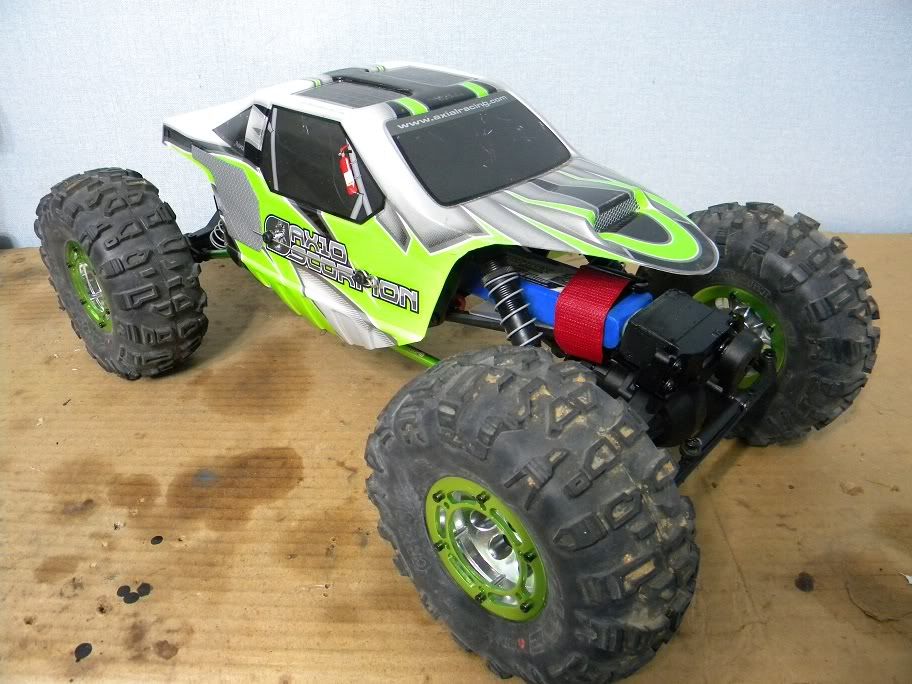 No body clipping on full flex
Any suggestions would be appreciated. I plan on upgrading parts as they break.
The only thing I need to do is round up some hardware for the upper links and the steering links. Plastic is flexing a bit too much for my taste.