I've been here for a month or so researching and trying to help where I can and I've also been working on my AX10 behind the scenes. I didn't have a lot of cash for this build so I built anything that I could rather than buy it. Once I finally got all my materials together I tried to build as fast as possible so there aren't many in progress shots but it's more of a before and after look and as I change things around I will update the thread. So here it goes:
Changes from stock:
*DIY front and rear 4-link plates
*3/8" delrin lower links, high clearance rears
*8/32" all thread sleeved with 1/4" brake line for the upper links
*Aluminum knuckles
*Battery relocated to front axle
*Mirrored Transmission
*Weight front tires (3oz in each for now)
Now for pictures
Here it is straight from the LHS, but that didn't last long.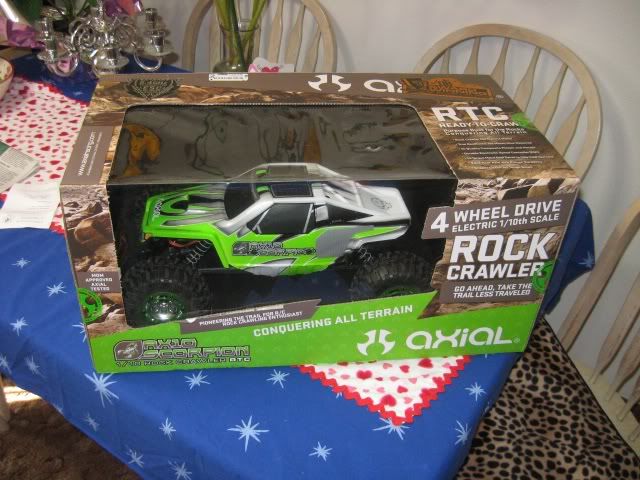 With the body removed bone stock, I think I ran it for 20 minutes or so before tearing it apart.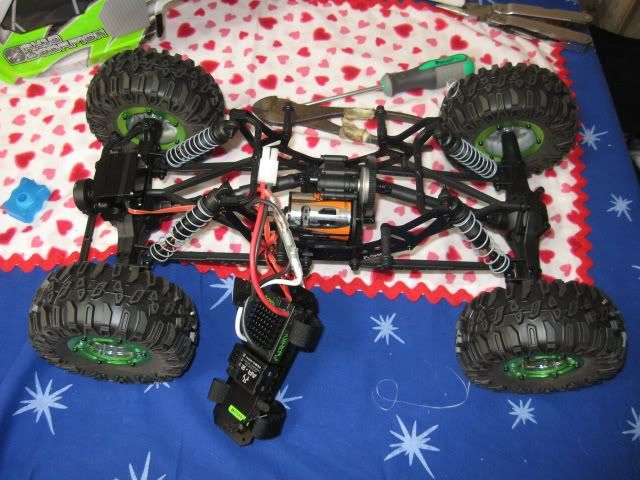 Now we have to skid ahead in time about two weeks, I wish I had taken more pics but I forgot.
Here is how it sat after the mock of of the links and after I was satisfied that I had the geometry correct (I hope).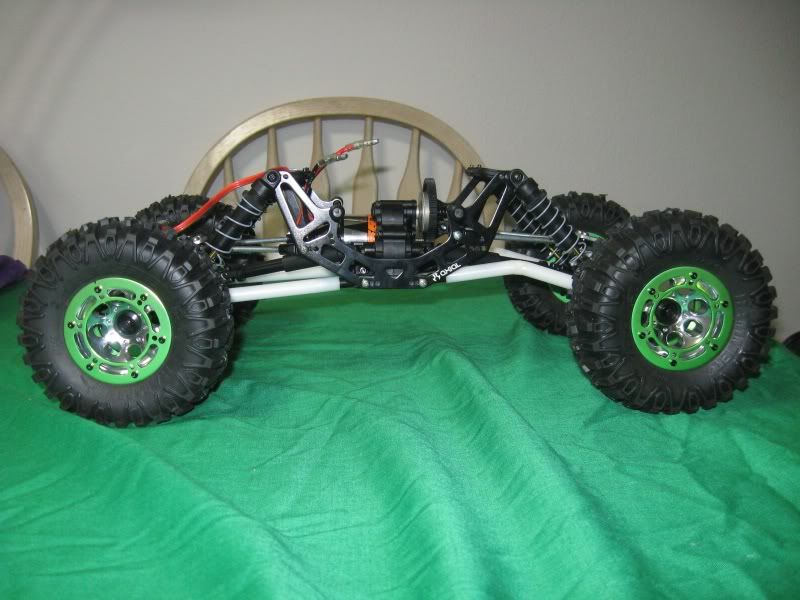 DIY front battery/servo/4-link plate It's made from an old sign I had laying around.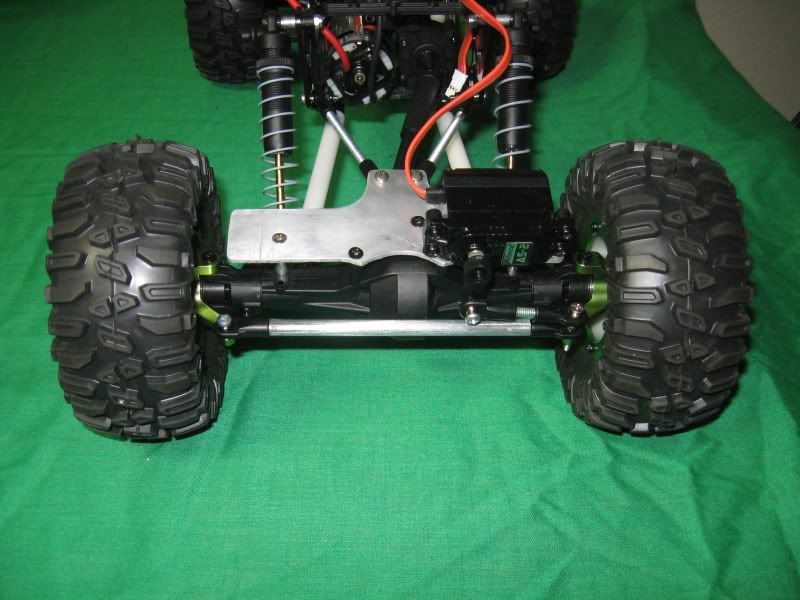 And the rear plate
DIY 1/4" delrin skidplate. I think it turned out horrible so I will be making a better one out of 3/8" delrin in the near future. It sucks not having a vice or a drillpress.
Back together again, just need to add electronics.
And all the way back together, please ignore my tiny 360mah lipo. I'm waiting for 1300's to get back in stock.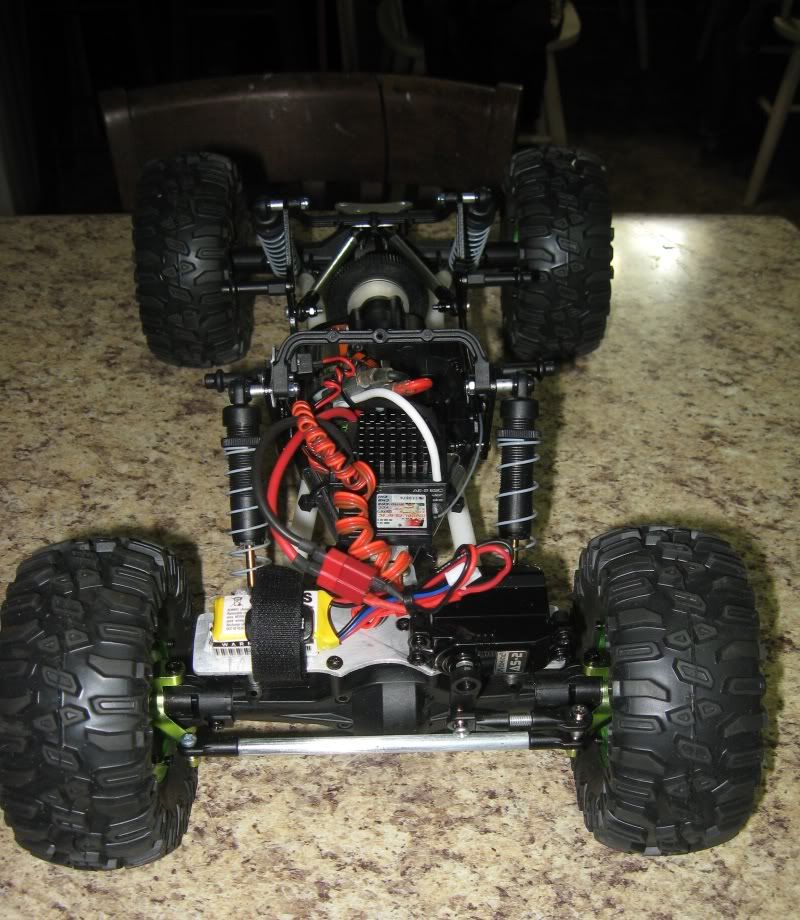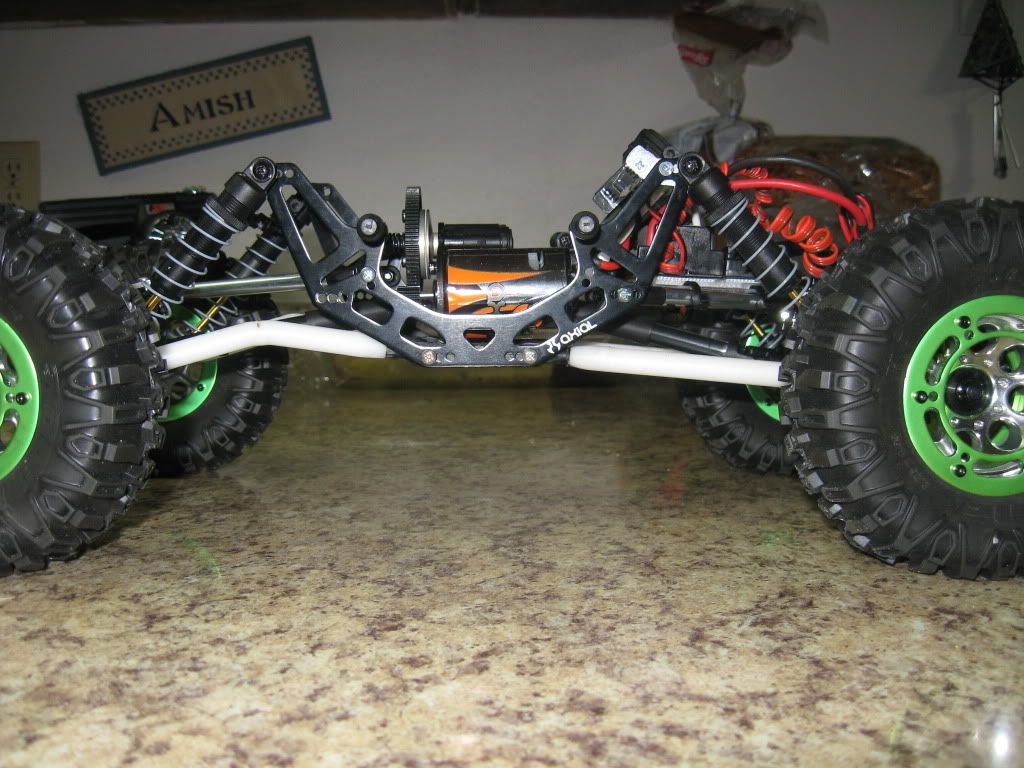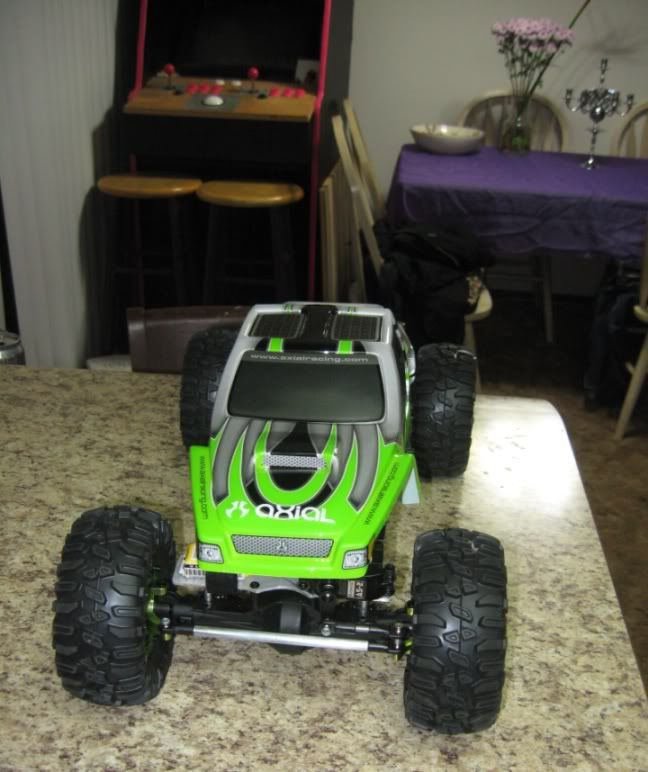 That's it for now, I am more than welcome to suggestions this is my first crawler and my first build so I know I have done some things wrong. If you see something please let me know. My list of future improvements already include:
*New Tires
*Aluminum C hubs
*Stronger servo and BEC
*Tweeking my steering linkage to get more travel
*Possibly a 45T or 35T motor, I would like some more wheel speed.
Thanks.