Okay so this is my mudder so far...15mm off set in the front with an Integy AX10 wheel extender kit
http://www.integy.com/st_prod.html?p...92&p_catid=243
from my LHS who had it in stock. However as you may know the SCX10 rear axle is different than the front!
It runs a straight shaft on both sides so I cannot hook up this kit. In the meantime I found some wide 12mm hexes off a Tamiya kit that are plastic but I am sure they are not going to hold up too long.
Now I need better offset rear to match the front. Anyone know if the Wheely King wheel extenders will work on the SCX10?
http://www.ehobbies.com/hpi88055.html
Kinda pricey IMO especially since I just bought the Integy kit and I don't think I can return it...
Notice the rear of my truck is probably 2mm shorter than the front track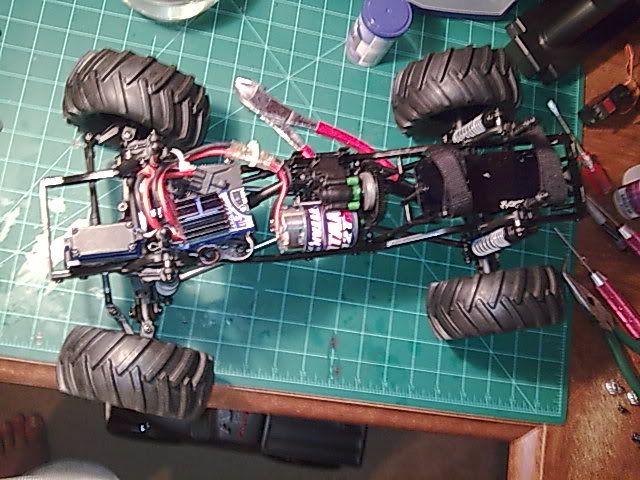 .