Not sure if anybody is reading this but I will still post up any progress just in case. I decided to just jump in and try my hand at building a body out of styrene. Now I have 0 experience with this stuff so be easy on me

I started out still working off the drawing that I had made and printed out the lay out of the cage pieces.
[IMG]
[/IMG]
After a few days of trying to cut all the pieces and get the cage built, all I ended up with was a bunch of pieces and now way to connect them, I couldnt figure out how to get this plastruct to work on the tube... oh well Ill figure that out later.
I decided to move on to the body pieces because I knew I could get the body pieces to stick. I forgot to take pictures during the first parts of the build

So ill just pick up where I started.
[IMG]
[/IMG]
[IMG]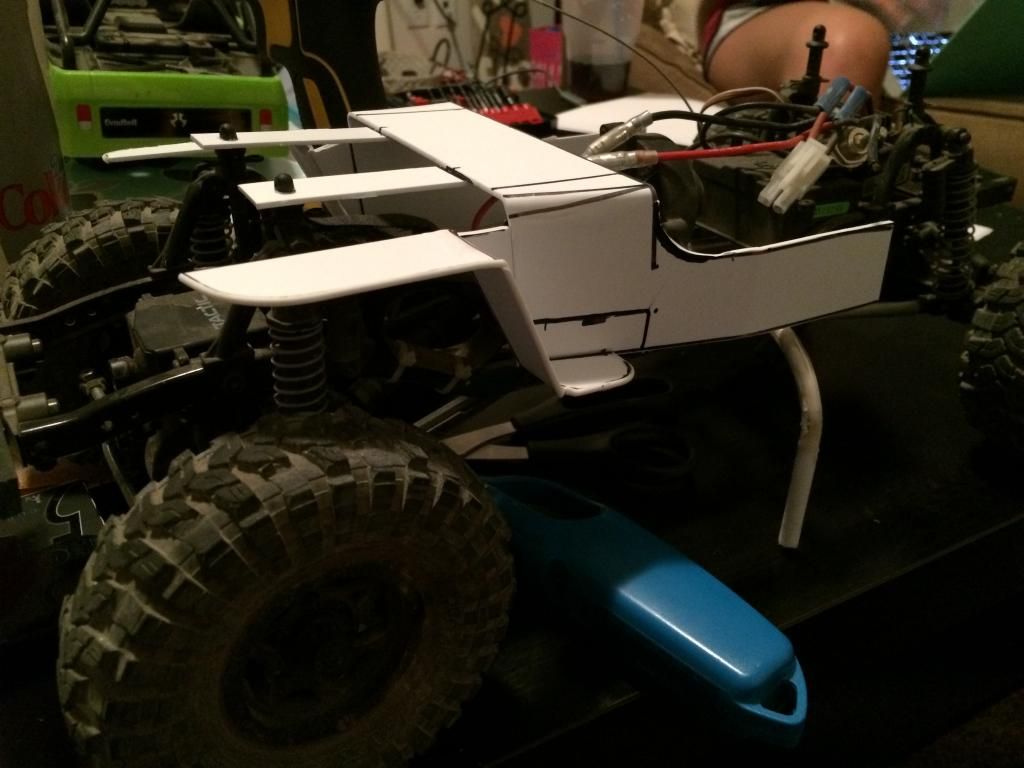 [/IMG]
I decided to use the stock body pillar mounts just to make things a little easier on myself, In the long run I dont know if this will end up being a good idea since I have to drill holes in the hood, and If you are slightly dyslexic like me, youll be drilling a few times.
The hood will probably end up being remade in the future but for now I just wanna get it together and then I can do the finishing touches.
[IMG]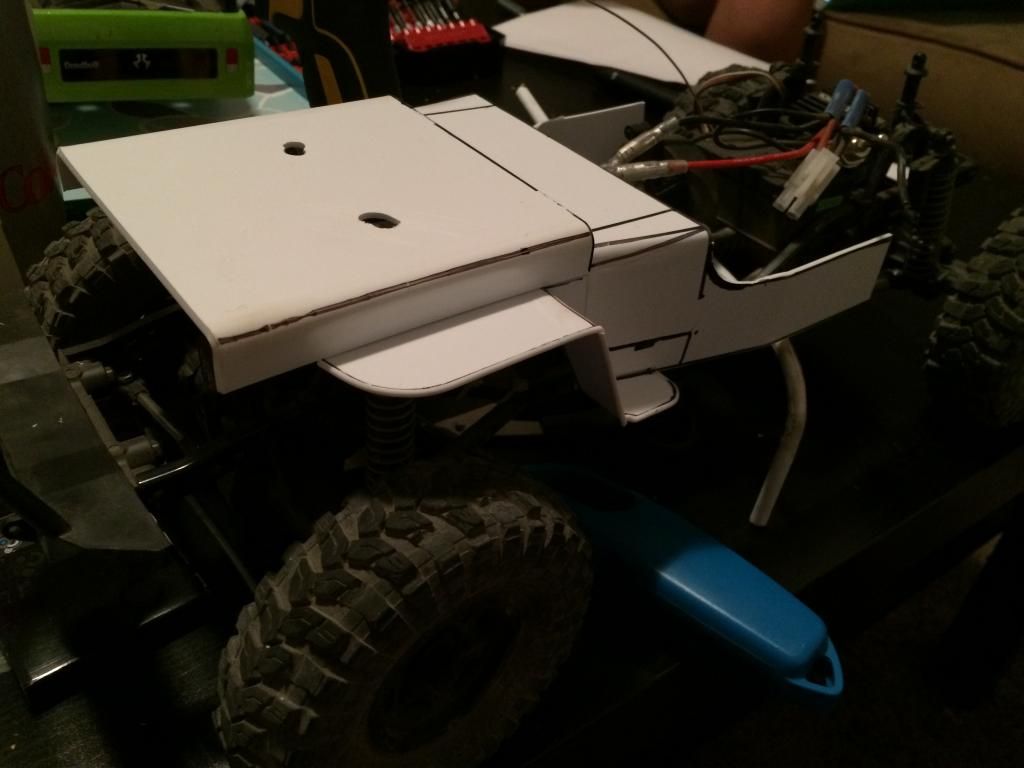 [/IMG]
Just one big flat hood, just like the real deal! Notched out the hood for the highline fenders I had to do for tire clearence. Keep in mind I am trying to keep the low center of gravity look that my 1:1 has going on.
Here it is size comparison to the stock deadbolt body
[IMG]
[/IMG]
I made a mock-up grill while I go about making the actual one, thats NOT going to be fun! a lot of slats in the old jeeps.
At this point I got restless and couldnt stop myself, I finished out the rear of the body. So much for the drawing that I made up.
[IMG]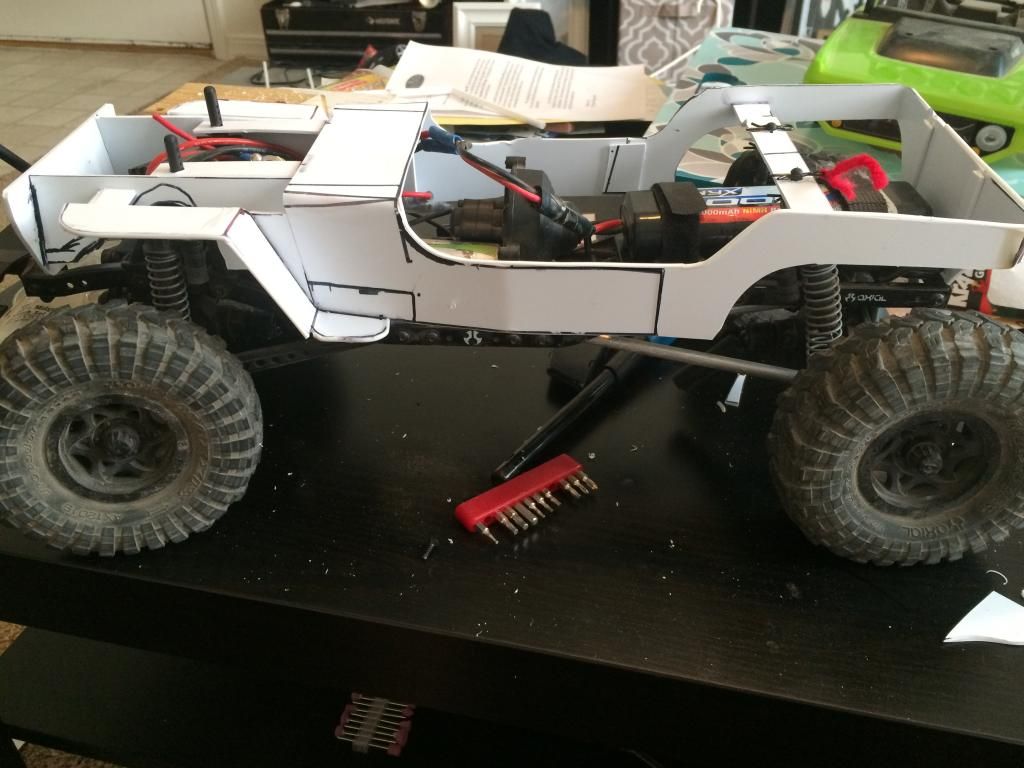 [/IMG]
And the mandatory flex shot. Everything clears and I think its starting to look pretty decent.
[IMG]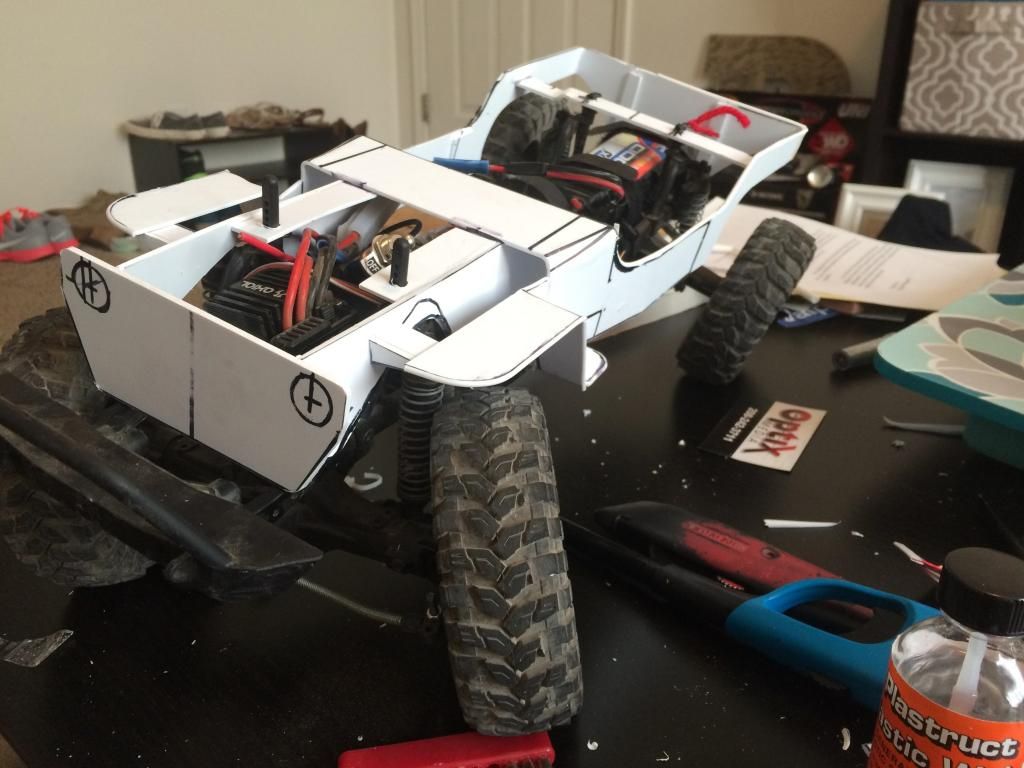 [/IMG]