I've been wanting to get into the scale/trail/crawler side of the hobby for quite some time and, after some patience and a lot of time on forums and Craigslist, things finally came together... all in one week, too. This thread will document the adventures that ensue.
So, the new members in this off-road adventure are two SCX10's and an AX10. Here are a couple shots of them together before I had even gone through and checked anything.
The Cherokee was pretty solid and didn't really need any immediate attention. However, the Jeep G6 and Ridgecrest needed a little bit of love. You can't see it in the picture, but the AX10 needed the linkages to be addressed and the G6 had a bunch of water trapped in those monster shoes. What you can see on the G6 is how rough the paint is.
The first owner didn't really do the greatest job and the paint is flaking out. We'll call it "character" for now.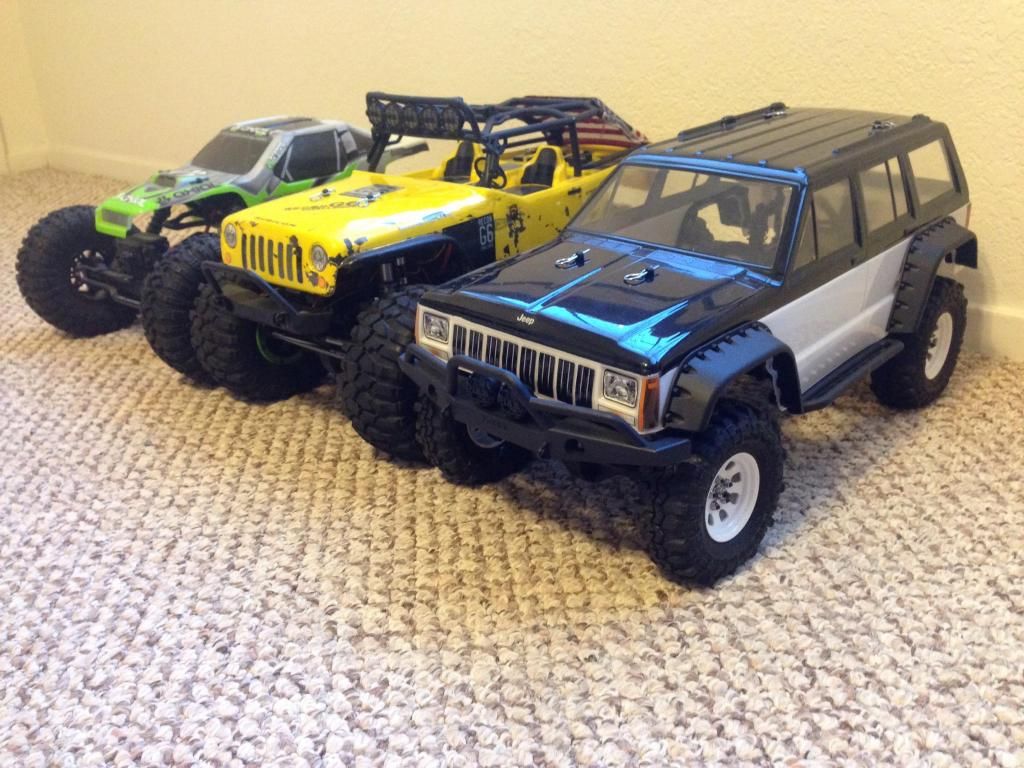 Obligatory posed shot before I worked on anything.
Spent some time going through each of the rigs checking nuts and bolts, getting linkages installed correctly (Ridgecrest), moving battery trays around (Ridgecrest and G6), swapping out tires (G6), etc.
And here we are, all packed up and ready for the first outing.