This truck is still going strong. It is a ton of fun and I love the longer wheelbase on the trails.
For an update I added a cheap roof light. I have less than $5 in this light setup and I am very happy with how bright it is. There are better lights out there for sure, both in appearance and performance but this one works well for this project.

To start with I had ordered a pair of these lights from a site called Wish for $2 shipped for the pair. They are meant to be used on cars in the air dam to make it look like it has high end led driving lights. They run on 12volts so will only work on a 3S battery, a 2S won't even make them turn on, 4S would probably burn them up.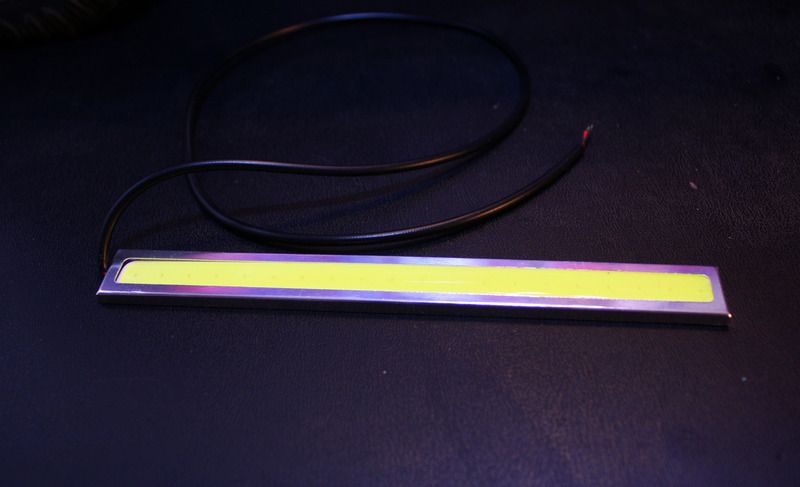 I was able to gently bend it so it was curved to match the roof line of the cab. Made a mount out of some styrene and bits from the Axial parts bag. Used a set of servo mounts and light bar mounts from the bag. Painted it all with a coating of bed liner paint. Here is the finished product.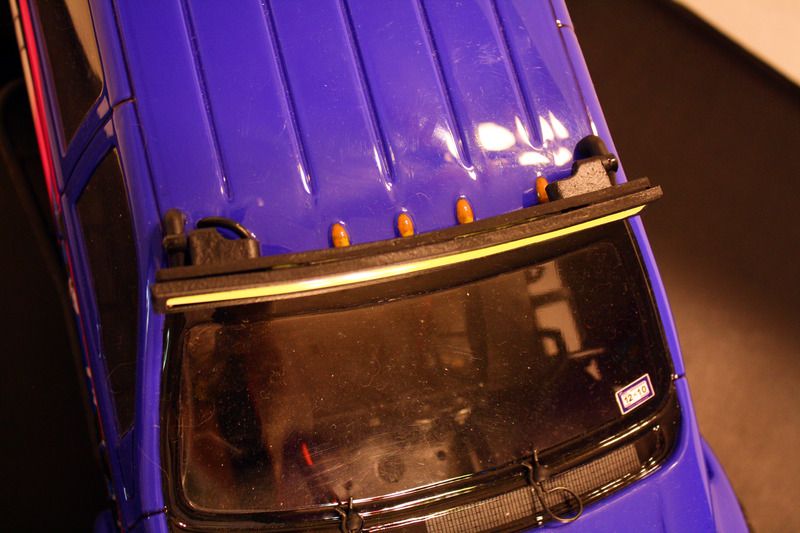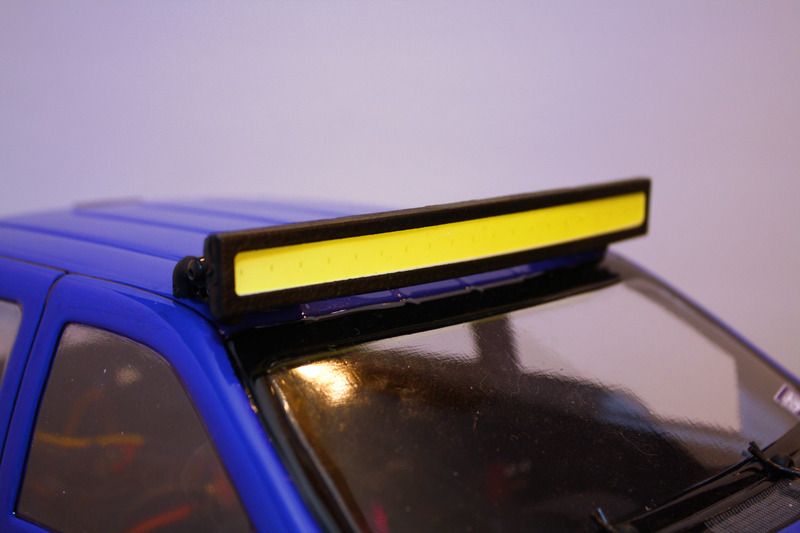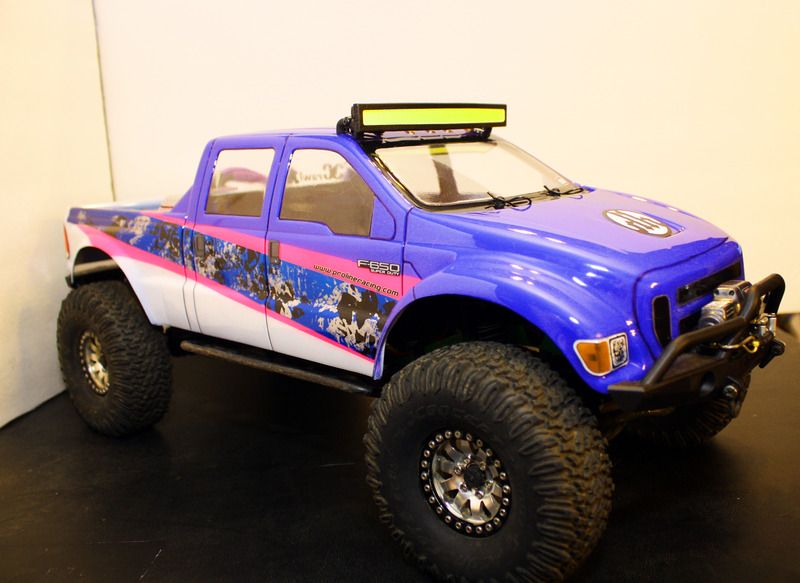 I mounted a switch behind the cab on top of the tool box. It is tucked up out of the way and blends in well enough here. From here the wires go to a Y plug on the batt connector on the speed controller so it always gets full 3S power.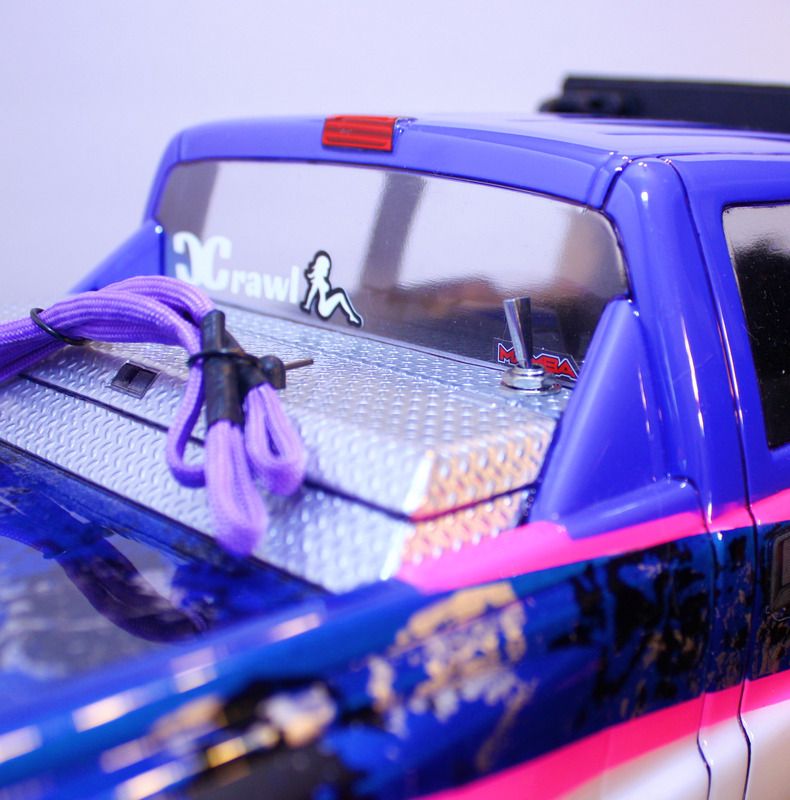 How bright is it? Seems bright enough.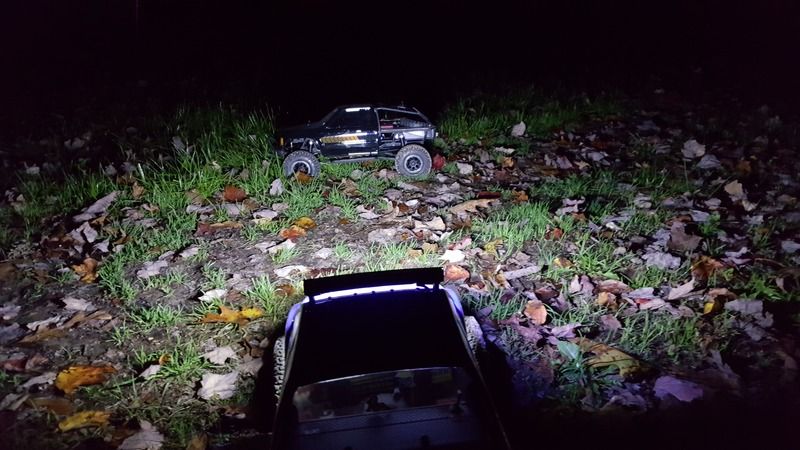 I am happy with this light, next up is to just keep driving the truck and eventually add a set of rock lights to the front.
Thanks for looking. Until next time, happy RCing!
-Prime-
.