Hey Everyone,
So... I got yet another build in mind. Let me start by saying, you'd have to be blind to miss the ever growing trend in Tonka to RC conversions. Especially the 1970's Tonka Winnebago. That one seems to be everybody's favorite.
Anyways, I wanted to do something similar. However, I wanted to steer away from Tonka (its been done). So I started looking into "Who was Tonka before Tonka existed?". That's when I discovered the old pressed steel toy company, Buddy-L. When it came to Toy Trucks in the 1920's, 30's and 40's, Buddy-L was the best. Well after lots of looking on Ebay (where people wanted way too much for something I just wanted to cut up), I came across an old rusted out Buddy-L at an Auto Swap Meet near Modesto. It was clapped out beyond restoration but sturdy enough to bang back into shape and be able to cut / modify. Plus, it was already missing two of the wheels and something obviously used to be attached in the bed. It took a lot of internet searching (and some hints in the rust) to discover exactly what I had. Turns out, for $40 I got a...
1938-39 Buddy-L International Wrecking Truck...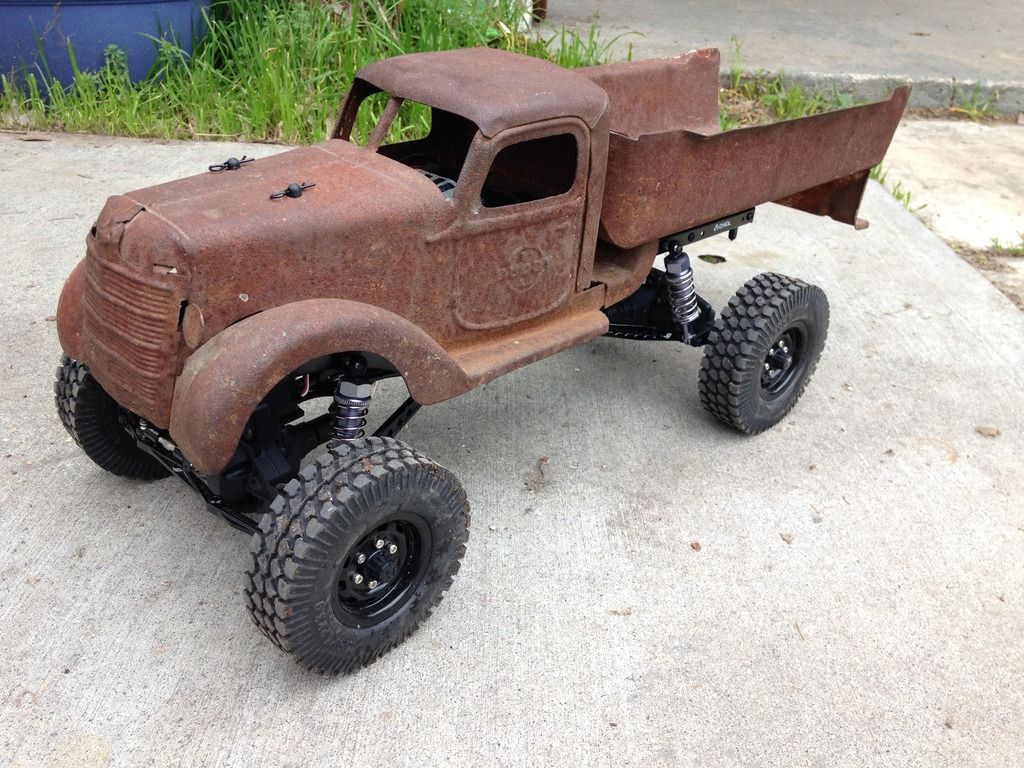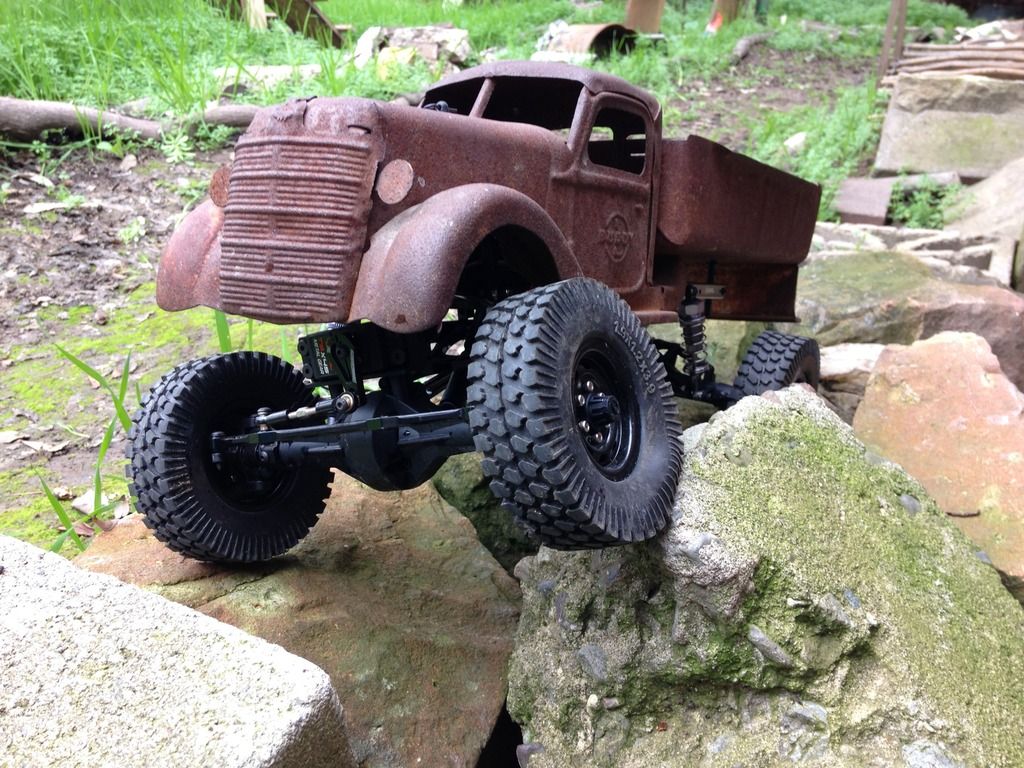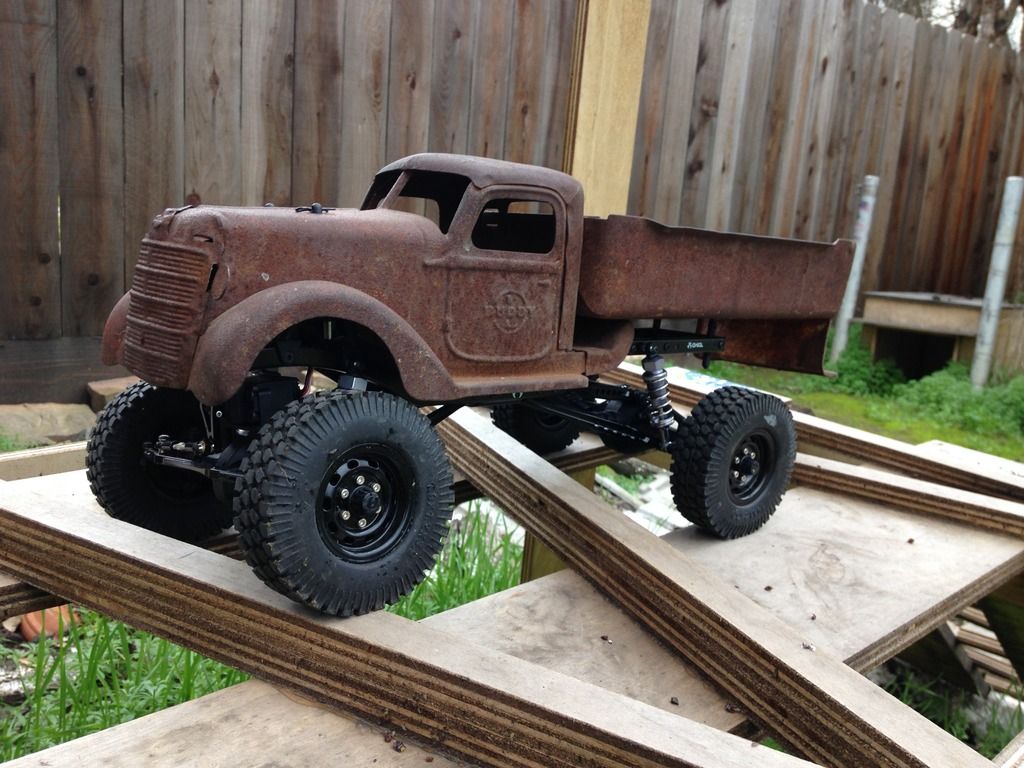 Already started on some of the minor upgrades (aluminum suspension links, high mass 1.9 steelies, D90 Tires, steel transmission gears, shocks). I have a few more things to do to get the performance right but I want to keep things simple to try and keep that "old toy truck look". I plan on leaving it all good and rusty. Maybe just give it a light sanding and a satin clear coat to preserve it. I could paint it to match my "Team", I could paint it to look like it originally did in the late 1930's... but I like knowing this old toy truck was played with, beaten, abused and survived the elements for 80-ish years. I think it wears its rust with a sense of Pride.
Here is an idea of what it looked like new...
(this truck has been restored and is missing the decals on the side of the bed)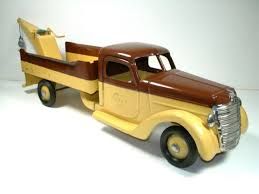 Sooo yeah... That's just the beginning of my response to all the Tonka builds out there. Hahahaha (just kidding, love what ya guys do)