Everyone is building G-speed rigs, and I'm still messing with SCX10 V2's...
I did just break down and order a III, but that's for another long winded thread.
Getting back to the matter at hand, it started at last years G6 when I saw a UMG doing very well on some of the technical trails... I thought the short wheelbase and tall body would limit it a lot, but it surprised me with how well it wheeled.... Interesting. Filed that away in the mental filing cabinet for future reference.
Then one day back in December when "locked down" I saw this bad boy hauling stuff around across the street. One of the local farmers has it and uses it on the farm.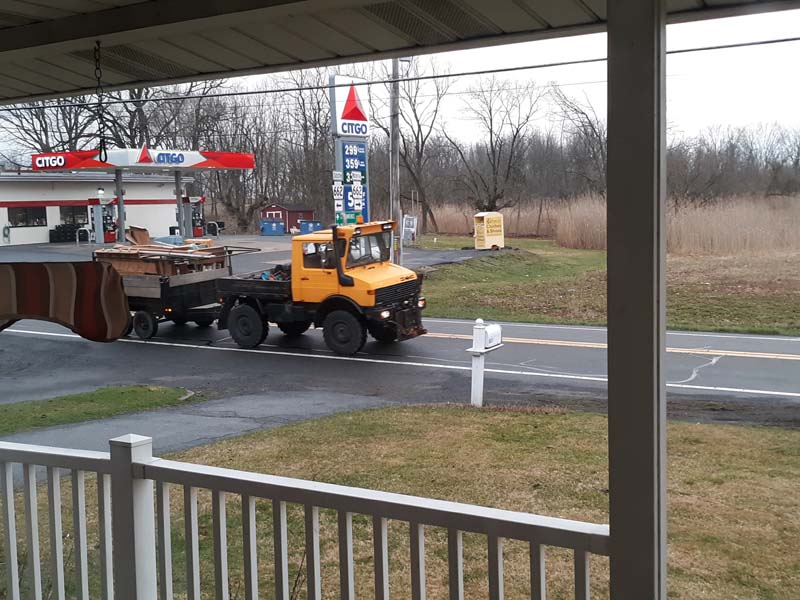 Thusly inspired, I did my part to stimulate the economy and broke down and ordered a UMG kit... They are decently priced, pretty well featured out of the box, and I figured it should keep me busy for a while.
Not being able to leave anything stock, I built it with a bunch of goodies...some of which I had laying around and some of which I snagged with the kit:
Samix shock towers
Samix Brass C's
SSD Knuckles
SSD Rear axle weights
SSD rear lockouts
SSD 2-speed trans
SSD diff cover (front)
SSD Overdrive gear
HW 1080 and Holmes Crawlmaster 540 13t
I started this back in January, so let's go back a bit. The kit comes with the 1-piece axles, which I totally forgot. Thankfully, I had enough bits in my stash to build the 3-piece housings so I could bolt on my goodies.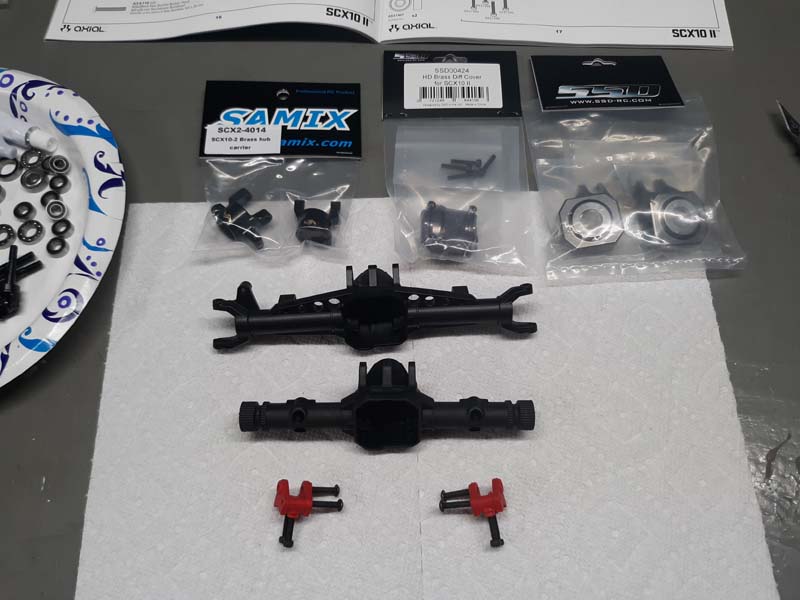 The OD gears wouldn't turn at all in the front housing. Odd. I ended up chucking the pinion in my drill and using a file to grind down the back of the pinion until it turned freely. Still a little crunchy, but at least it now turns decently. It'll wear in. Maybe.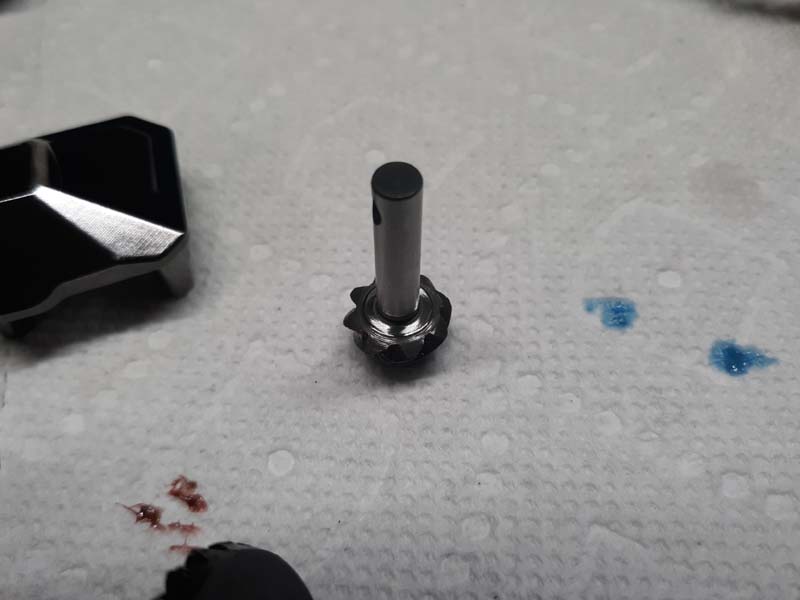 Axles built, the rear was still a 1 piece, I was waiting for the rear lockouts which were backordered at the time. (eventually I swapped over and added the weights)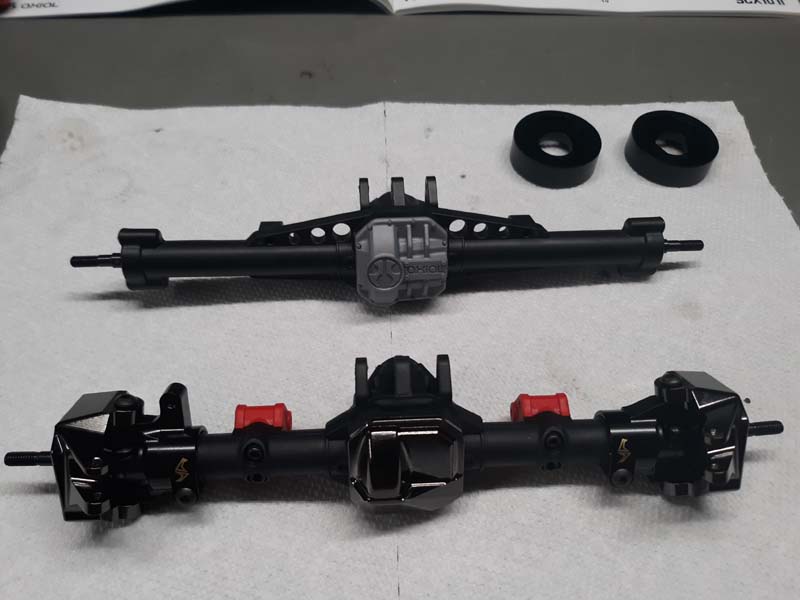 Chassis was done and ready to go! It looks so short with that wheelbase...having flashbacks of my old Dingo! This is my third II kit, but the first time I've ever used the II transmission. It's way big.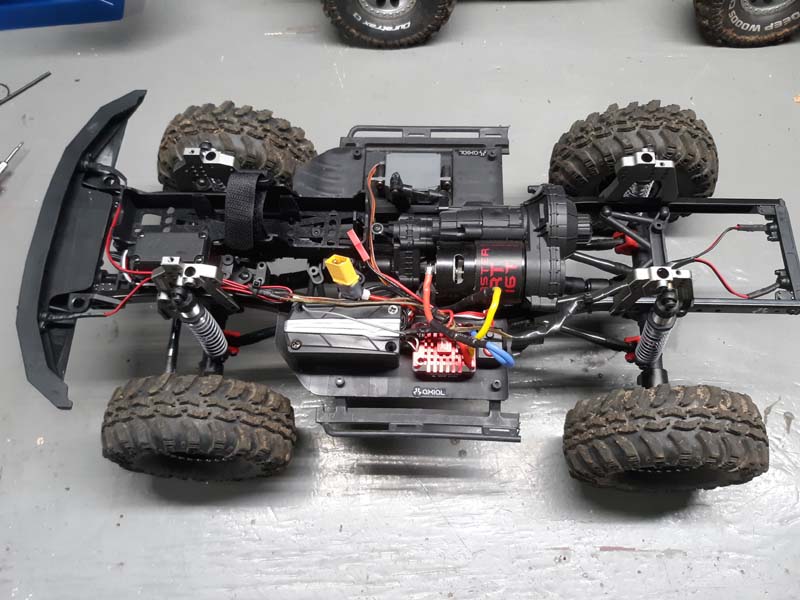 The body is quite complicated, and was a lot of fun to assemble. Took me a while, which was perfect since it was winter and there was absolutely nothing going on. Took my time and tried to nail all the details. Went with the same paint scheme as my Defender.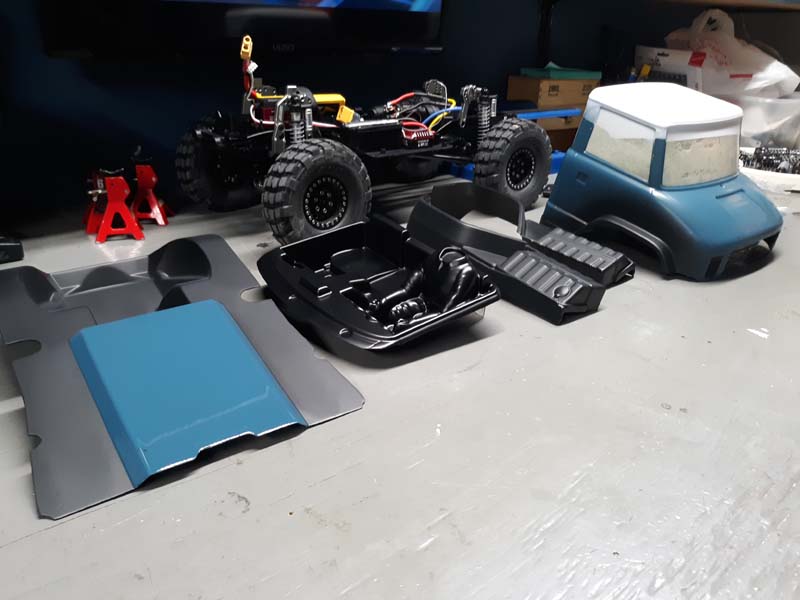 Farmer inspired, I tried to do plaid on the shirt. Came out kinda meh, but not terrible I guess.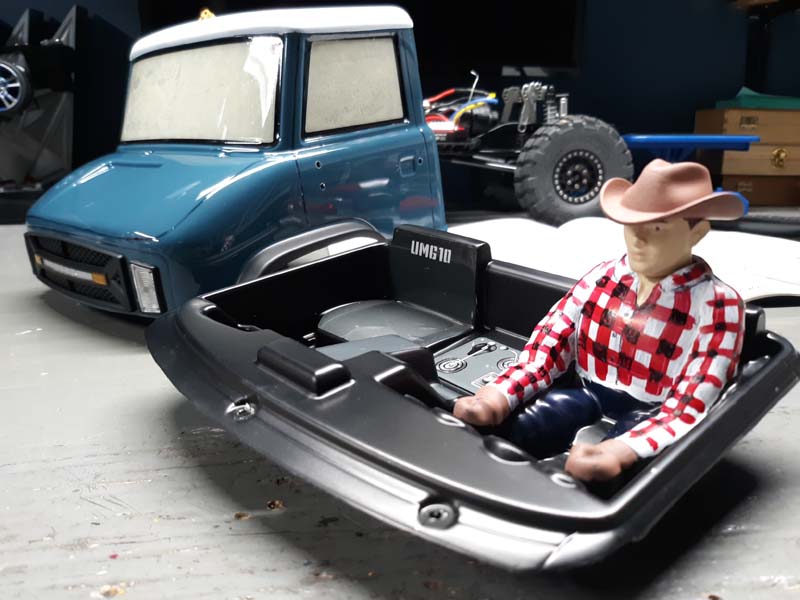 Picked up some loose LED's and wired them up - the warm LED's are perfect. I was debating the Mercedes grill, but in the end just stuck with the stock one.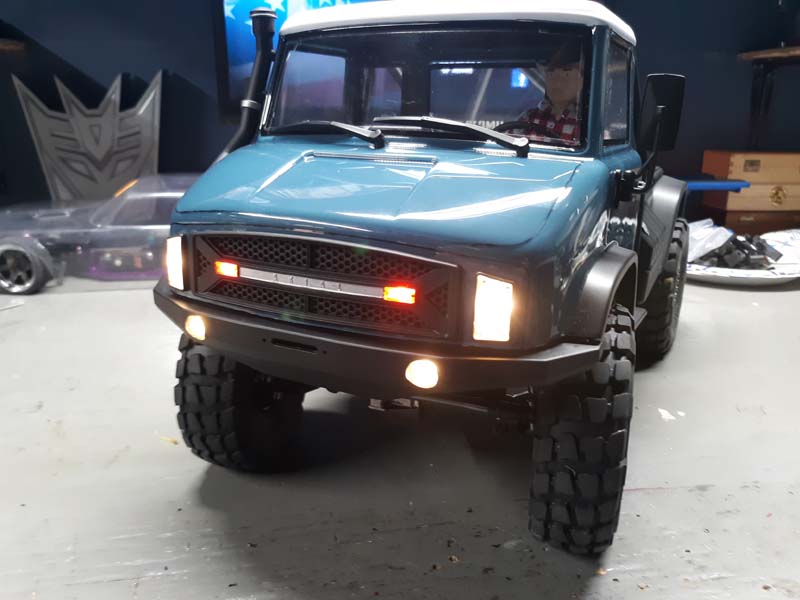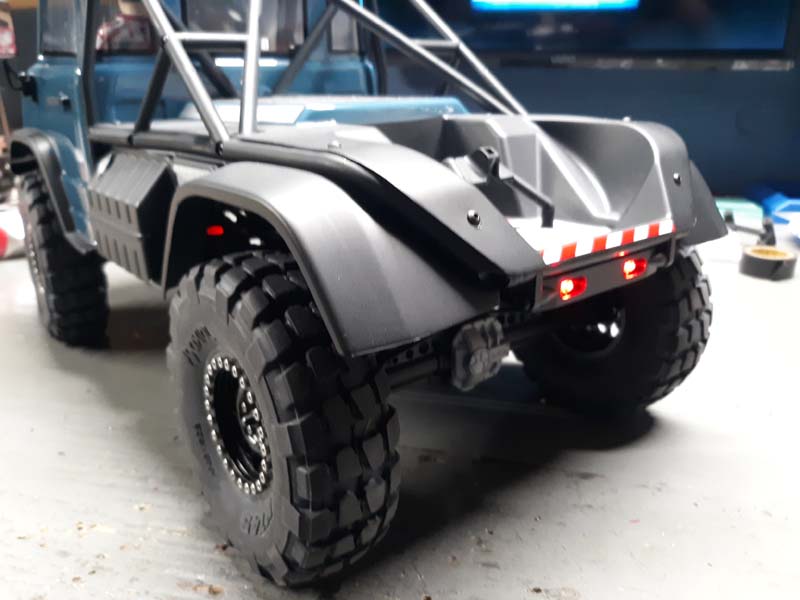 .
.
(Sat for a month...it was freaking cold out there!)
.
.
Got a wild hair and set it up to go out and play in the snow... Stretched some lunchbox tires over some 2.2's and they fit this truck perfectly!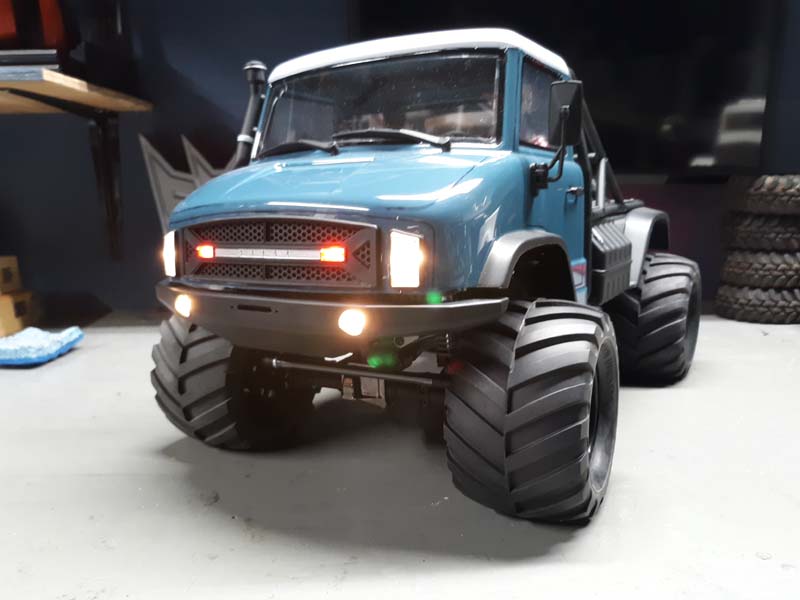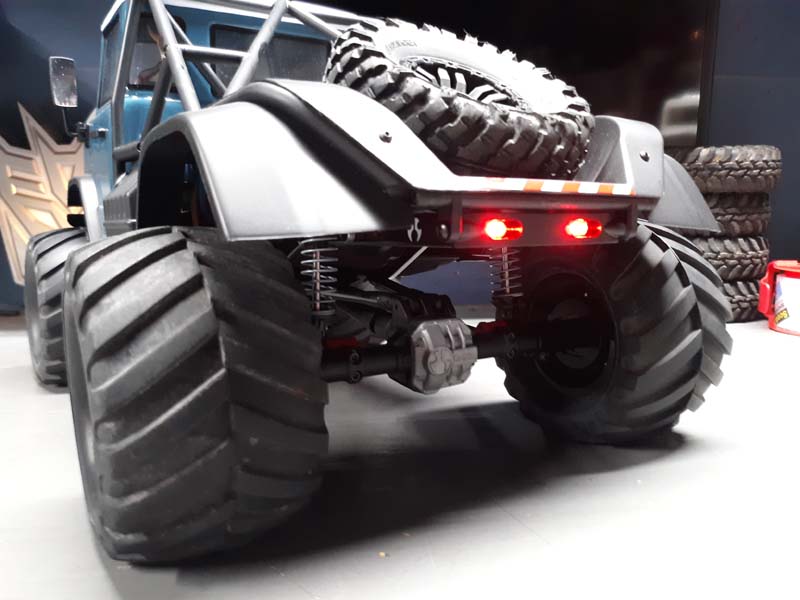 The life happened.. I never did run it in the snow... maybe next year!
.
.
(sat for a few more months...)