There's been a lot of talk lately about killing pinion bearings and some folks were discussing thrust bearings, so I found some right down the road at Avid and ordered them up. At $3 each, they were a pretty good price, but I dont see the need for these to replace both bearings around the pinion.....only the inner bearing. These bearings are 5x11x4.5.......0.5mm thicker than the stock bearing, but there is a slight amount of in/out play in my pinion, so I figured I could deal with the extra half a millimeter.
Here you can see the play I am talking about:
(pushed in)
(pulled out)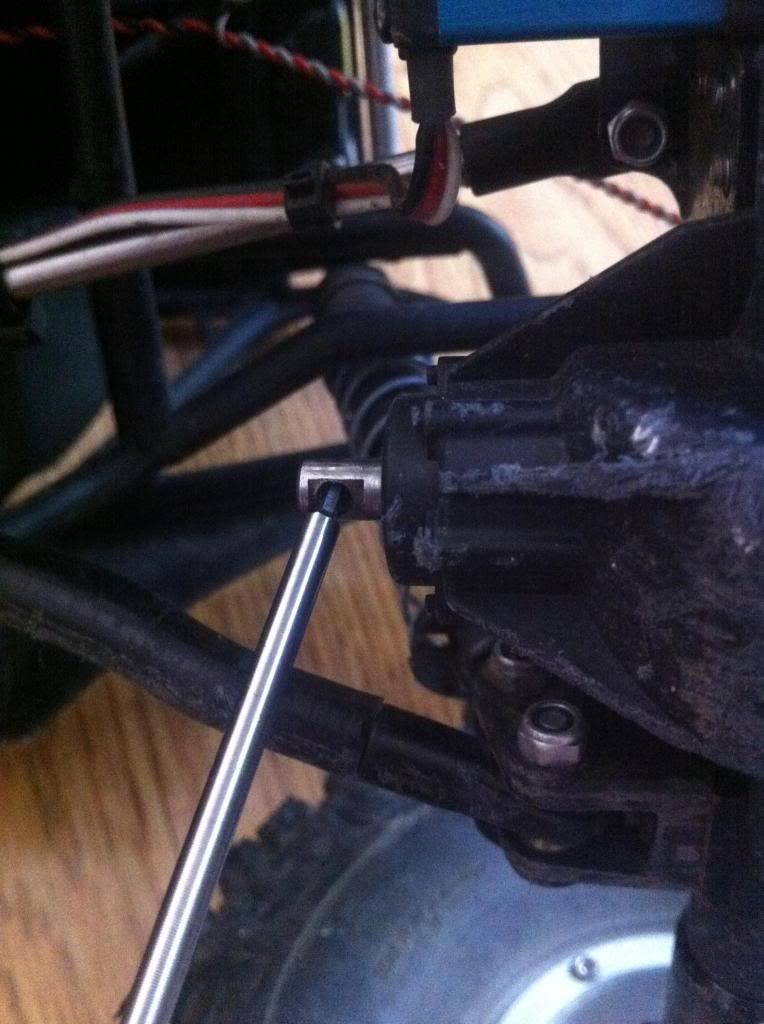 The stock bearing (same as when I originally built the kit)...it doesn't feel as smooth as a brand new bearing, but that's to be expected for almost 2 years of play time.
The stock and new bearing side by side:
As you know, this is a three piece bearing......the outer piece with the smaller ID goes on first. This will bear the load from any pinion deflection. Then the bearings (I added a drop of shock oil). You can see that the bearings do not touch the shaft. They will not see any load changes as the shaft moves in and out. (I feel like there is a joke in there.......somewhere

)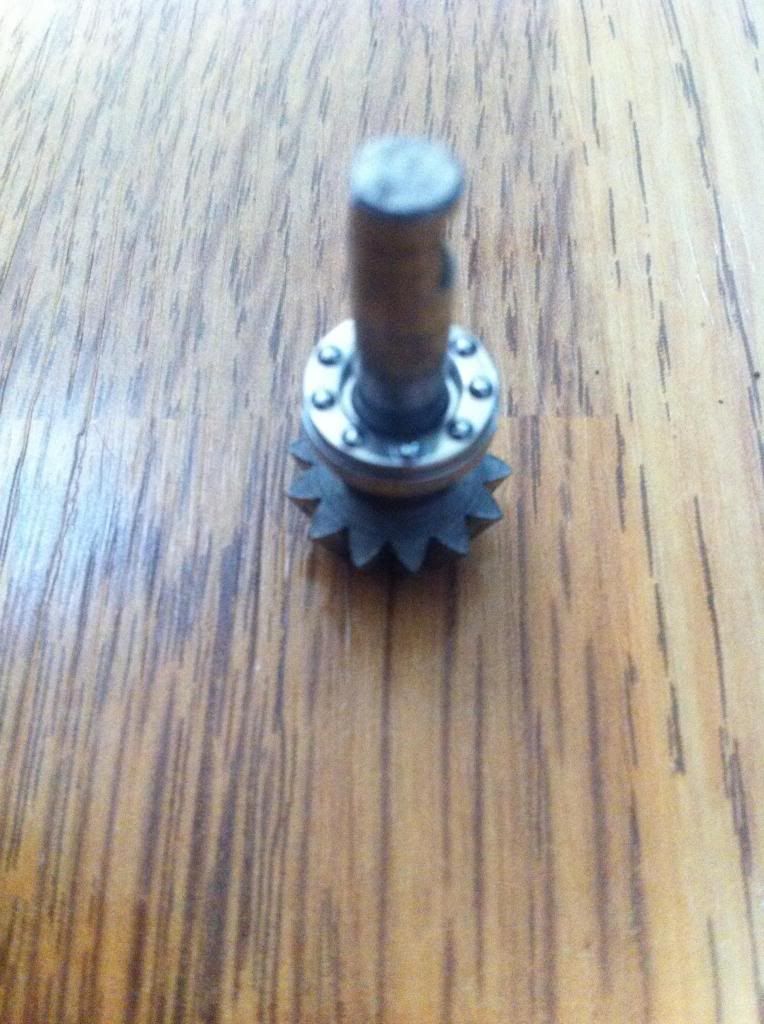 Then the outer piece. Again, it does not touch the shaft:
The gears installed nice and smooth. I did not crank down on the bearing cap bolts as usual. Just snug. There is only a hair of play now. Perfect! This should fix any bearing failure problems some folks are having......AND no need to get rid of the benefits of a bearing over a bushing.