i had a leftover wraith chassis from the "riddler" build..
so i tore down her 2.2 rig and slapped the skinz i had made on
the wraith panels and some panther sand tires for playing in the sand.
got some ripsaws and sedonas for the rocks..
used the strc links i bought for the southern buggy build..
and some purple shocks ive had forever..
everything came together pretty quick like..which i love.

axial axles w ss beef toobs
hd lockers f/r
she has yet to see it..
and here it sits.."pinky"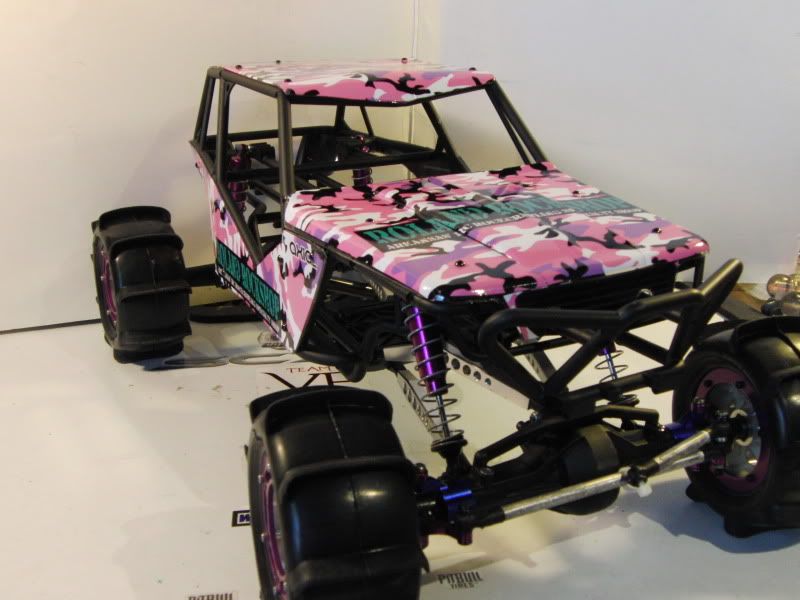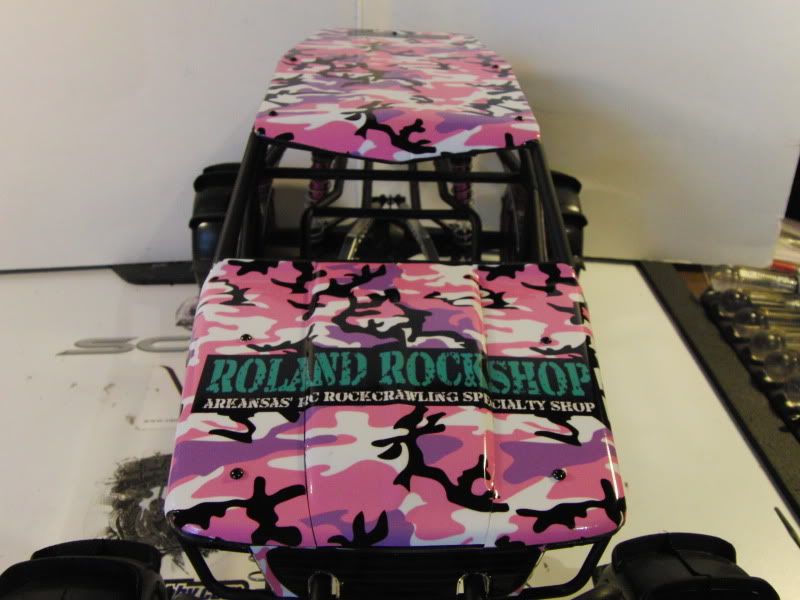 still have to get a cms servo mount for it..
tranny/motor/servo as well..
gotta include the ladies too boyz..