There is barely enough room in the stock servo plate to drill two new holes to attach the plate to the axle. This allows you to move the servo back about 1/4" and clear everything. You will have to flip the servo so the horn clears the diff cover, and make a new drag link. No contact anywhere throughout the travel.
I feel that the steering geometry actually gets better with the servo moved back.
Sorry, I don't have any good pics showing the plate. This one kinda gives you an idea: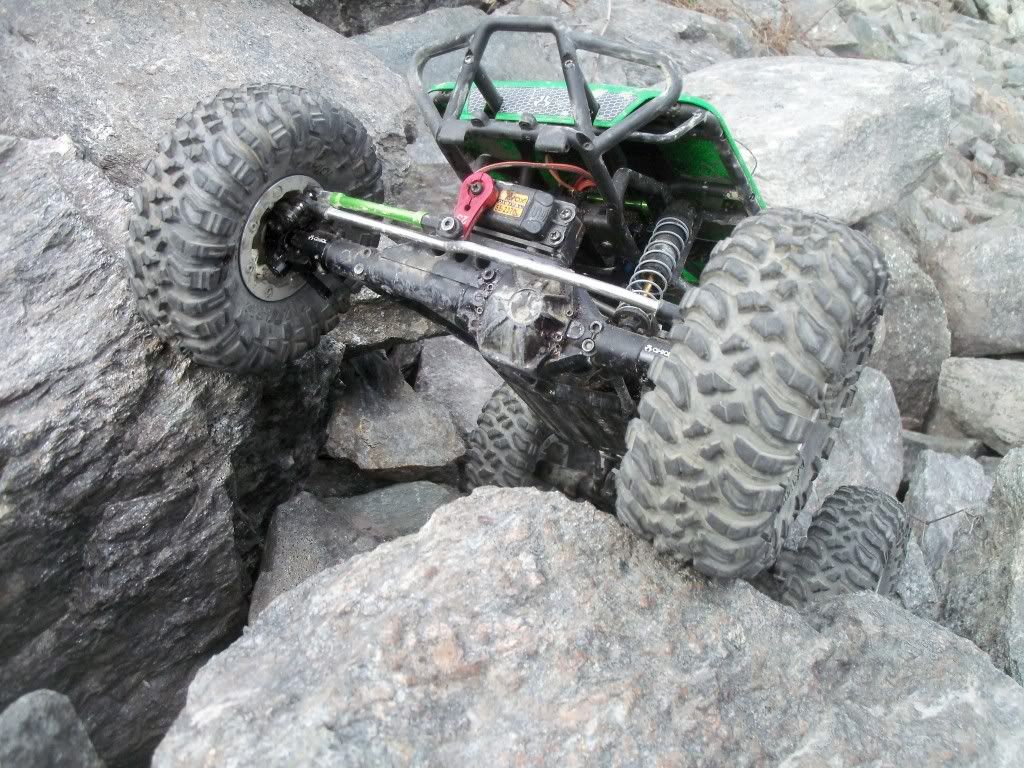 Servo horn is a cut-down Robitronics one. My drag link is an old upper link from an AX-10 kit, and the tie rod is from R2J.
I've seen someone somewhere add 6mm spacers to the tubes supporting the bumper to move it forward, which would work too. I just couldn't bring myself to reduce the approach angle.