Firstly, hi guys from a complete newbie

Been lurking on this forum since christmas with the hope of getting into crawling (my workmate got me interested) You guys all seem great and this looks like a great place to hang and have some banter. We dont have many forums for crawling in the UK!
Whilst off for a minor op in March , I bit the bullet and purchased a Wraith kit....no point sitting at home bored. After a bit of research on the forum, I got building with a few upgrades thrown in. I dont have any build pics but they include a Tekin ROC 412, a MMP, CC Bec, 32P spur and pinion, 3S lipo and a few Vanquish products.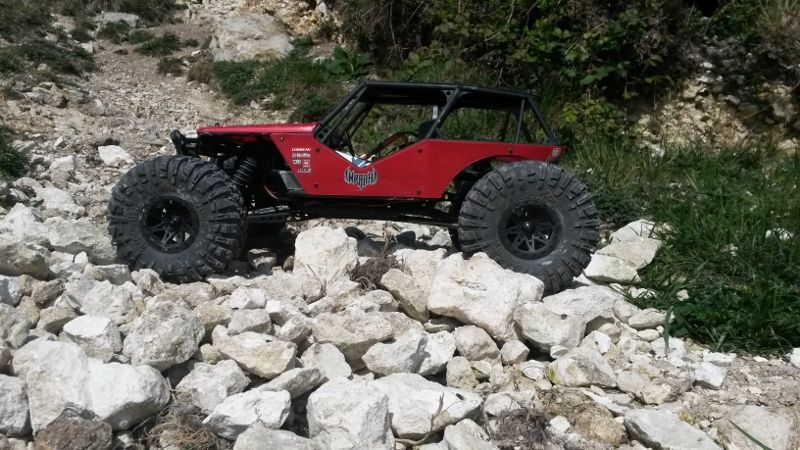 After the first outing, I decided it needed to be a tad lower. Again, all the info has been supplied by your knowledgable chaps. I flipped the rear mounts, moved the mounting points to the holes nearest to the middle of the body, turned the lower link mounts upside down and moved the battery up front. Much better!!
Next up, the body.
I have seen lots of custom mods and panels on this forum and decided I wanted mine a bit more 'unique' too. A sheet of aluminium, a few templates and a few hours later, I think im happy

Rear panel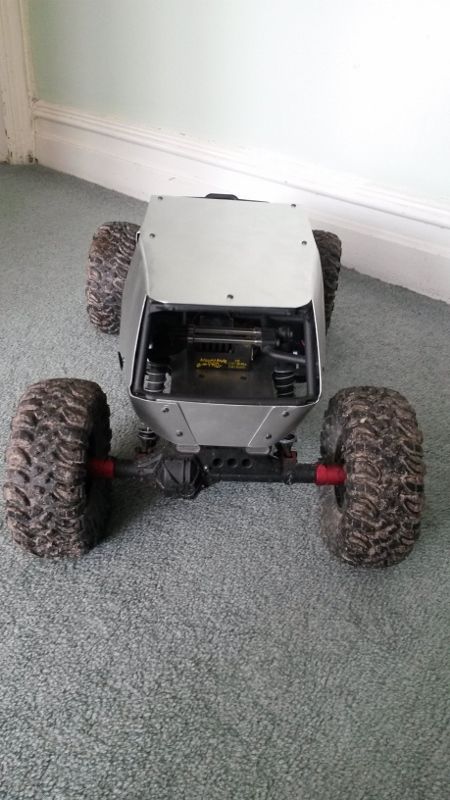 Full sides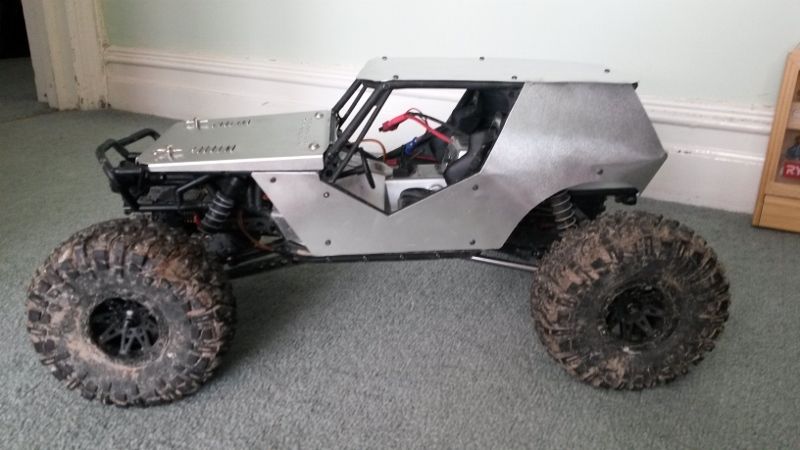 Opening Bonnet (hood!)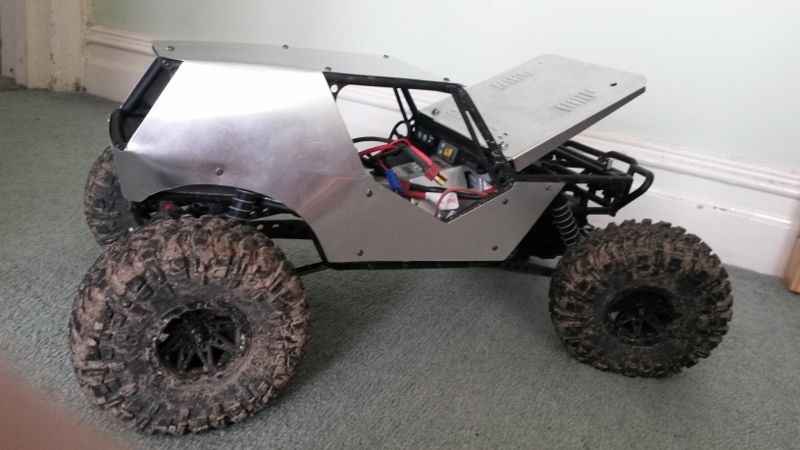 Vented Bonnet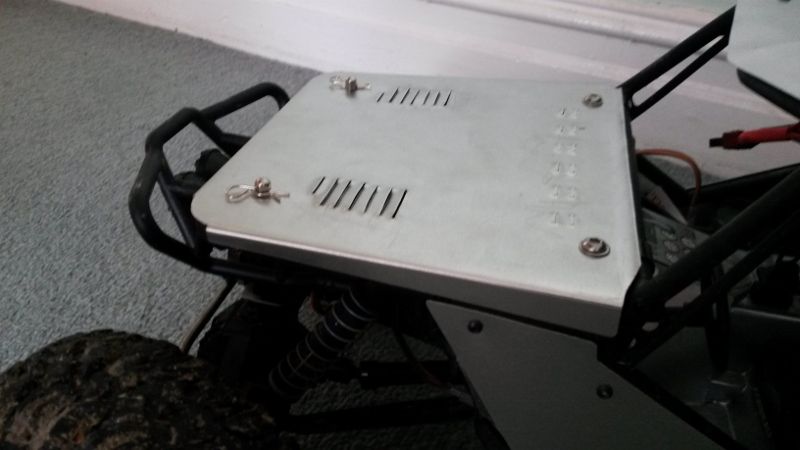 Now Im no panel beater but Im pretty happy with the way it looks, crawls and goes for now (good lord, does it go!!), so next stop are some Ti links, waterproofing the MMP and the Tekin and a tougher trans!! This hobby can get expensive lol
Thanks again guys for the help and advice you give everyone on this site, its already helped me alot. Here's to many hours of fun out and about!

Nathan