For fun I thought I try making my own body panels out of aluminum sheets. I figure this would give me a chance to change the style a bit but my experience doing this is none. But it was fun and the theme I was going for was a battle YXL and something chopped up like out of a Max Max movie.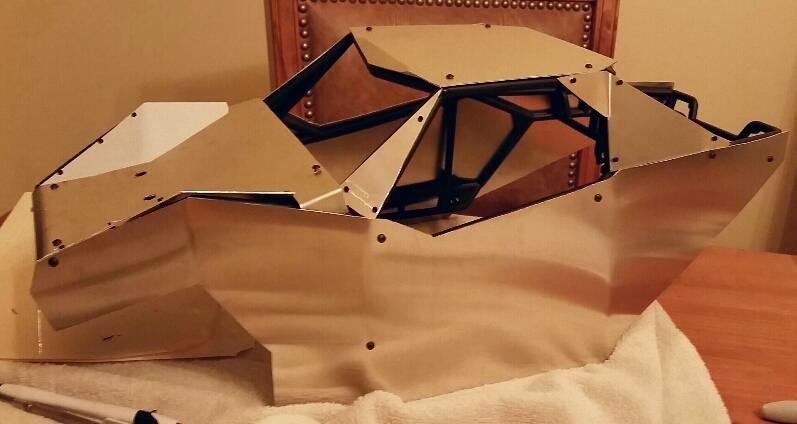 I made the side panels longer down to kind of cover the battery trays. Also added some extra panels to make it look a bit more aggressive. These pics are not quite the finish product but its close. Still had more screws to mount.
Im now in the process of painting it. I'm aging it and adding faux rust to it and see how close I can get to the vision I have in my head for it.