If you want to see the winners, scroll right to the end, otherwise, enjoy the TEAM DEBEAD/Borderline Crawlers trip to Arizona!

We headed out Friday morning from Southern Cali into AZ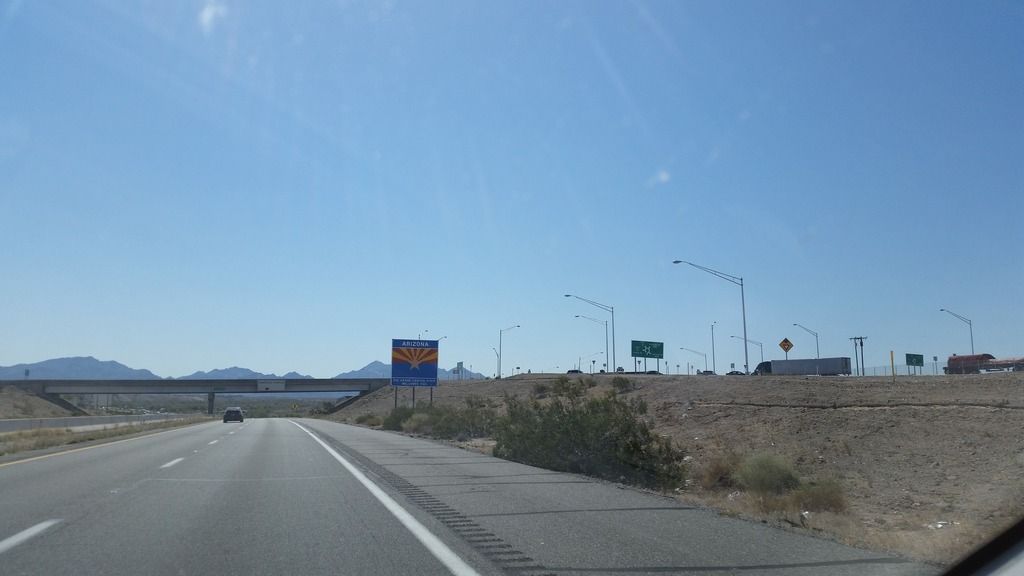 A dust devil crossed the road, trying to stop us from making it. We actually did miss our turn because of it LOL Oh well, it was a short detour through Wickenburg to get back on track.
But we finally made it to the Prescottonian Best Western and waited for the 2nd waive of Cali drivers to join us.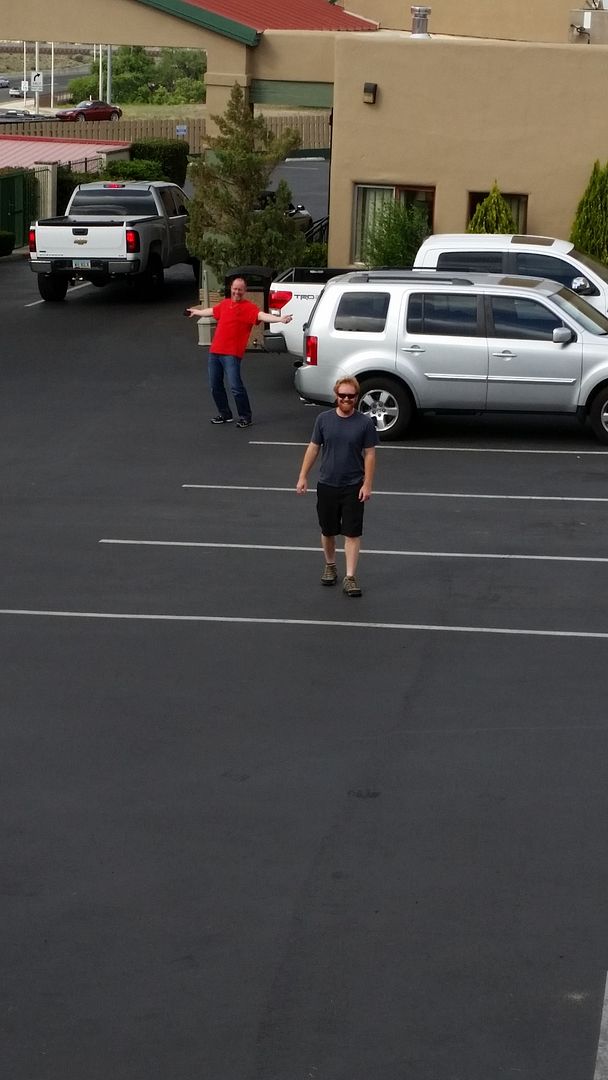 It was raining a little bit in the afternoon when we made it to the comp site for some practice and "long time no see" greetings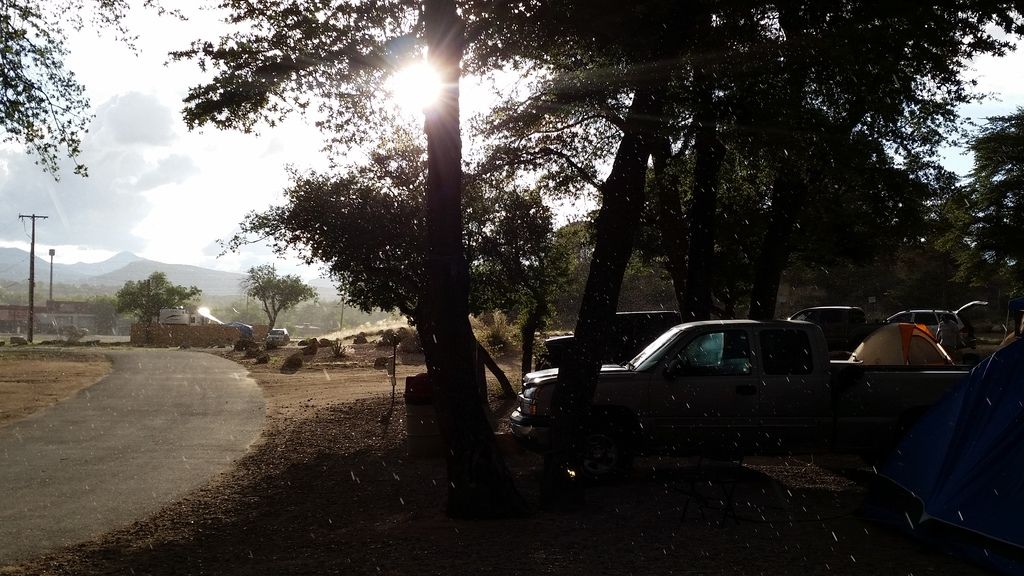 But sunshine and rain made it a wonderfully picturesque afternoon.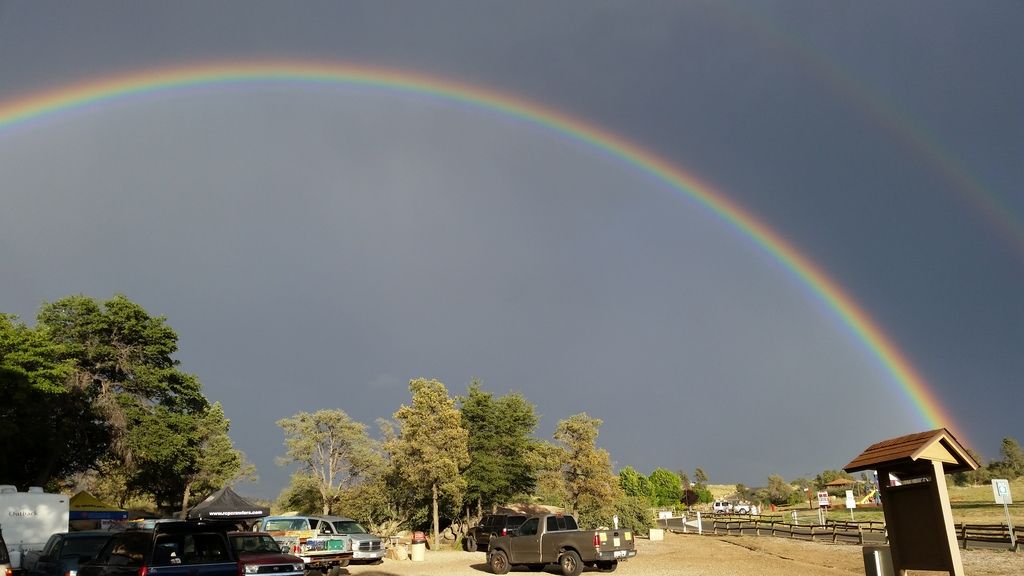 Joel found a new friend on the morning of the comp while we waited for some tech to get done.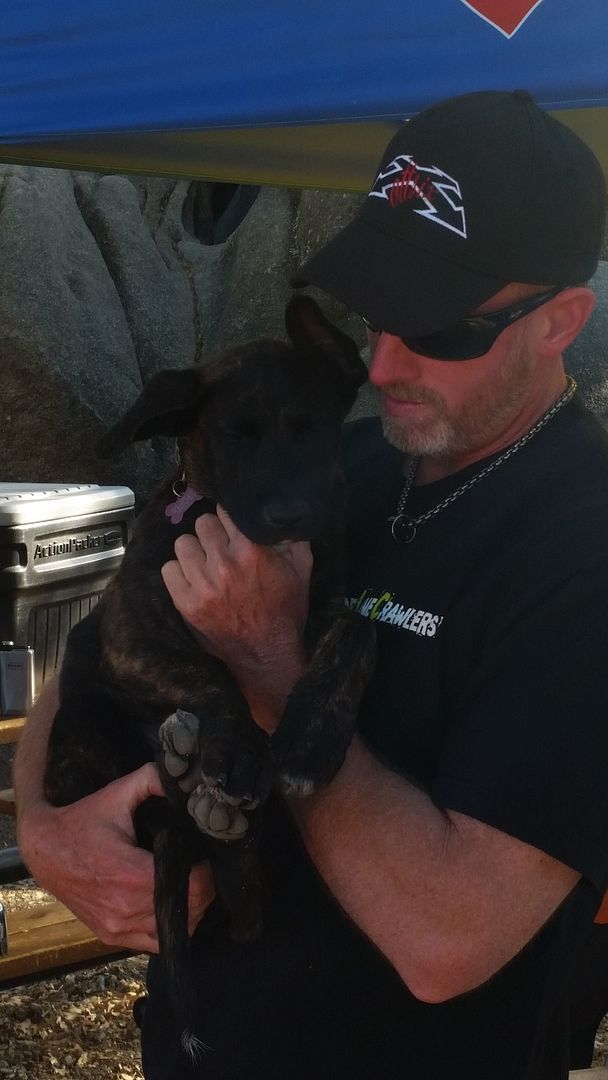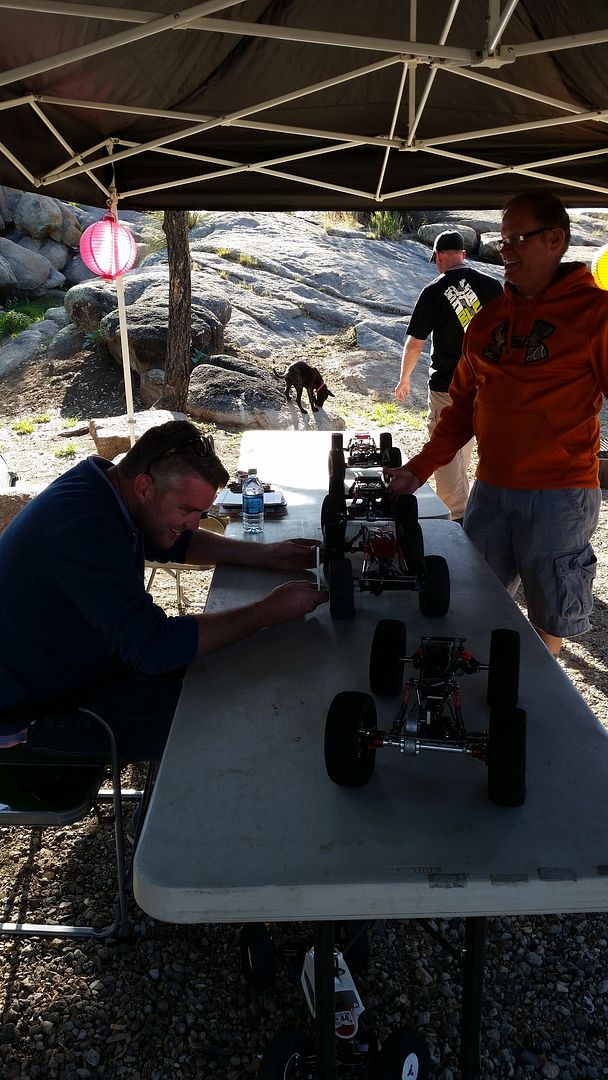 Saturday was a beautiful day to be on the rocks, especially when BLC teamed up with BYB to make the ultimate pit shade!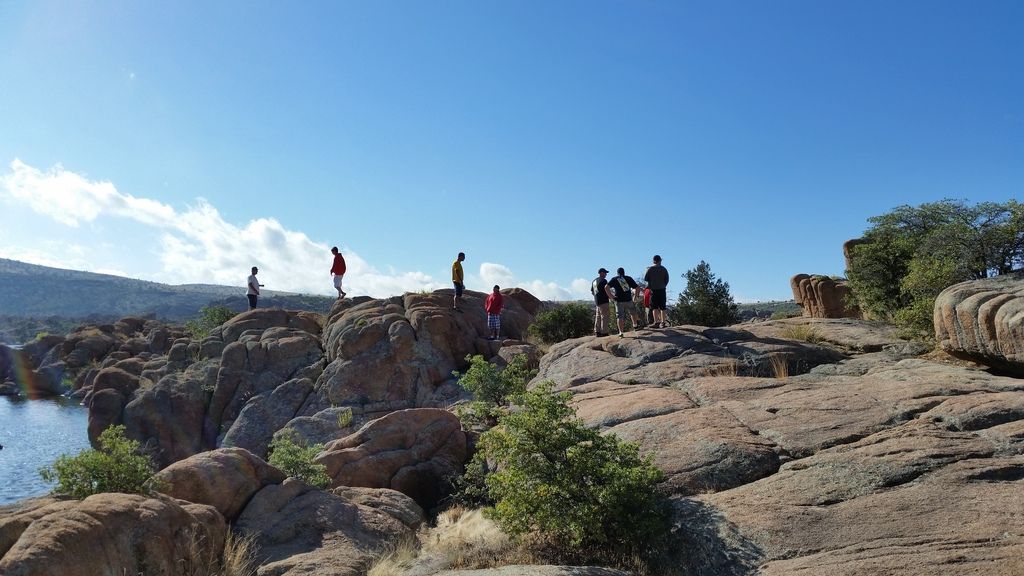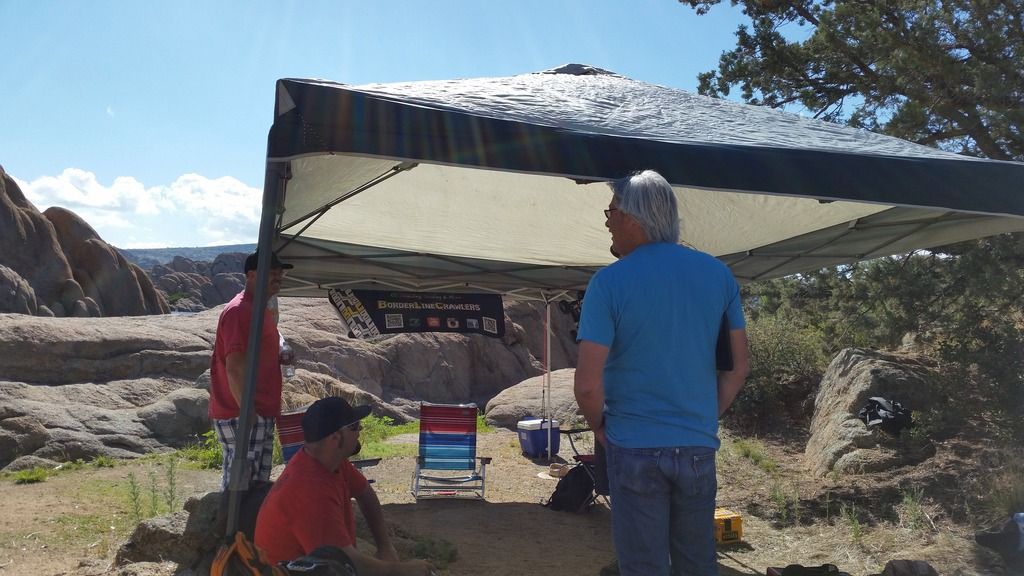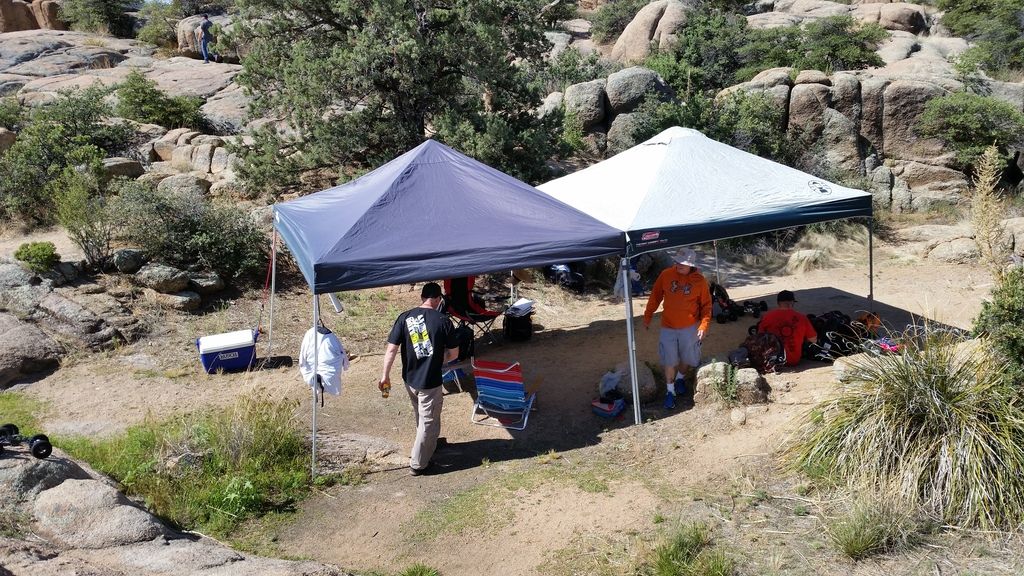 A comp ritual consisting of devouring Peanut M&Ms took place and the comp was ON!