Sorry this is late guys...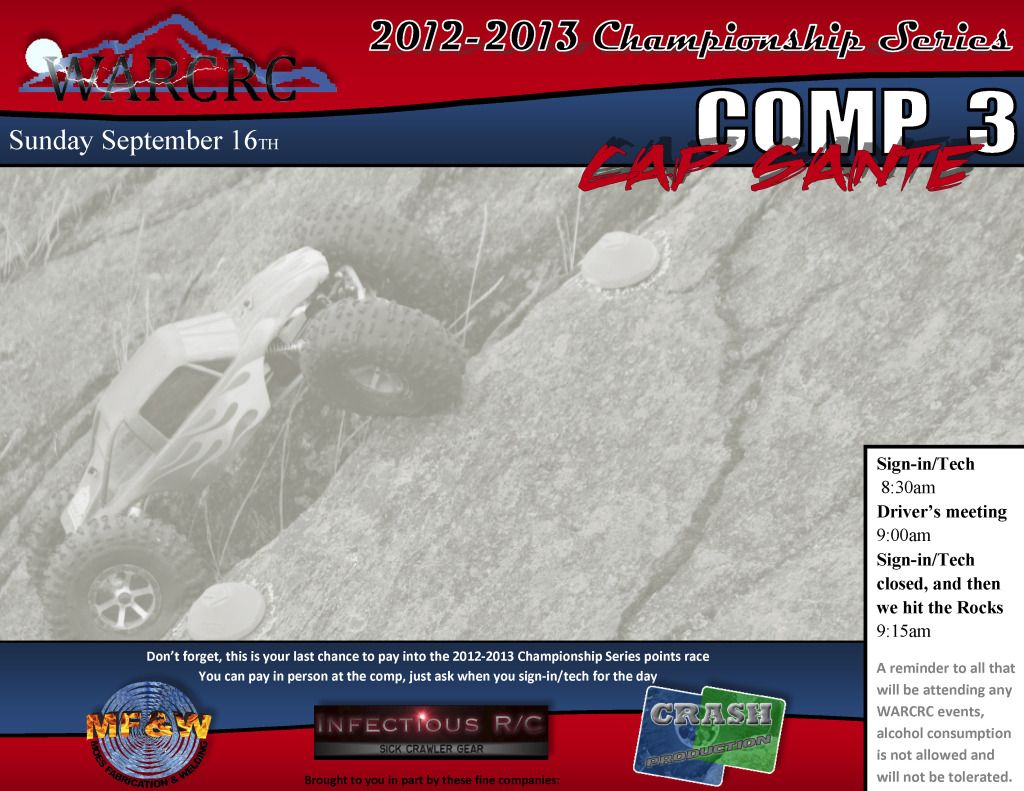 Signup Here:
WTR-WARCRC '12-13 Season - Comp 3 @ Cap Sante 9/16/12
Sign ups close on 9/15/2012, so get signed up if you going to attend (this greatly helps us to be signed up online).
Location Info Here:
https://maps.google.com/maps?f=q&hl=en&geocode=13298604576829127915,48.513390,-122.599140&time=&date=&ttype=&q=48.513390,+-122.599140&ie=UTF8&ll=48.513705,-122.599139&spn=0.006738,0.014462&z=16&om=1
Sign in at 8:30am, Drivers meeting at 9:00am, Comp starts at 9:15am.
All courses should be set up and judges/scorekeepers prepared prior to start time of 9:15am.
Parking can be a little tight up there, so everyone please try and carpool up!