So some of you remember my CC before with the 2 tone red and gunmetal body. Here it is now. About 3 days of work and tuning and adjusting and now its a 2.2 comp rig.
What im running:
- Axial Chassis plates with home made skid plate and supports.
- Stock CC axles and electonics.
- Thread rod links.
- T Maxx 2.5 shocks with stock springs. The springs are a little too stiff but I drained 95% of the oil in the shocks for now and it does pretty good.
- Still have the Losi Claws and RPM wheels.
- Locked rear steering.
- 12.5" wheel base.
- Proline Bug crawler body. Metallic blue backed with black with gold flake in the black "scratches".
My next step is to upgrade the performance as far as motors and possibly electronics. I do want to install a rear dig system since with a 12.5 wb it turns like a semi.
Enjoy and thanks for checking it out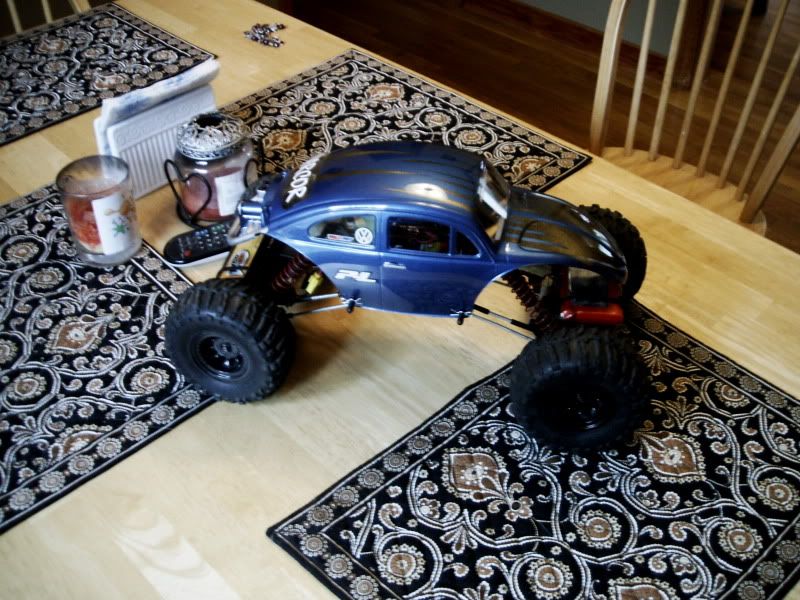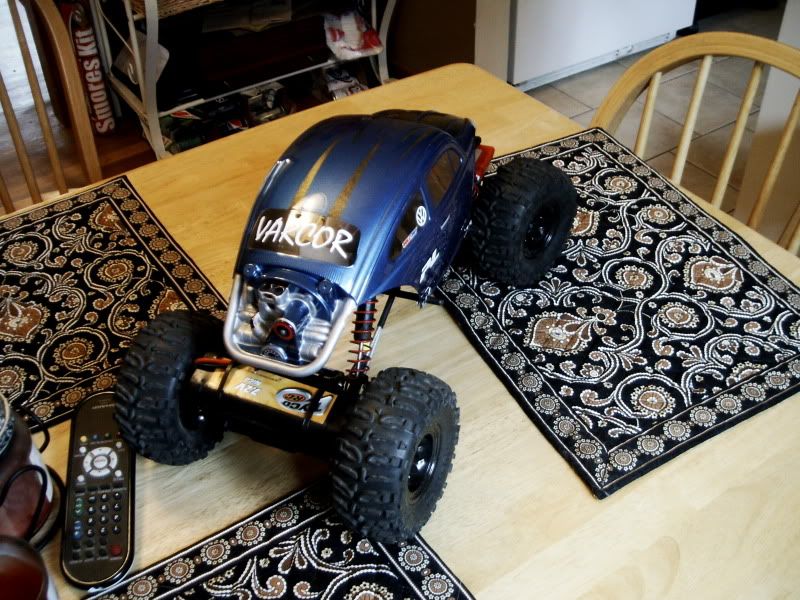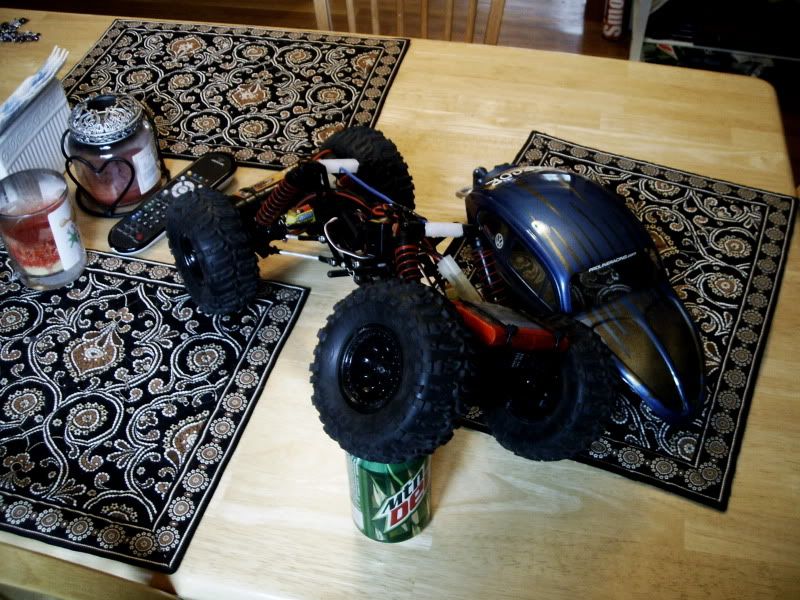 (Sorry for the bad pics...raining out today in Central VA and I promise to get some better pics this afternoon when it stops.)