In short, where can I buy a new antenna for my RF2104GF (Futaba 4pl) receiver? I found a few online, all out of stock.
Long version:
Here's the deal, I made a mistake and clamped my rx antenna in the hobby box and now it has broken off at about an inch long. It still works great, no glitching or significant loss of range (at least not for a scaler) however the one issue is now when I drive into any water over the roof I lose signal no matter how close I bring the controller. Of course it works the moment I take it out of the water, but I often have to rescue it. I've had to take off my socks and shoes more than once to go in after it

Example of said issue, water went from axle deep to swallow you whole deep very quick. Lost contact and was basically dead in the water (haha) until I hand of god it. Luckily it was close to the edge that time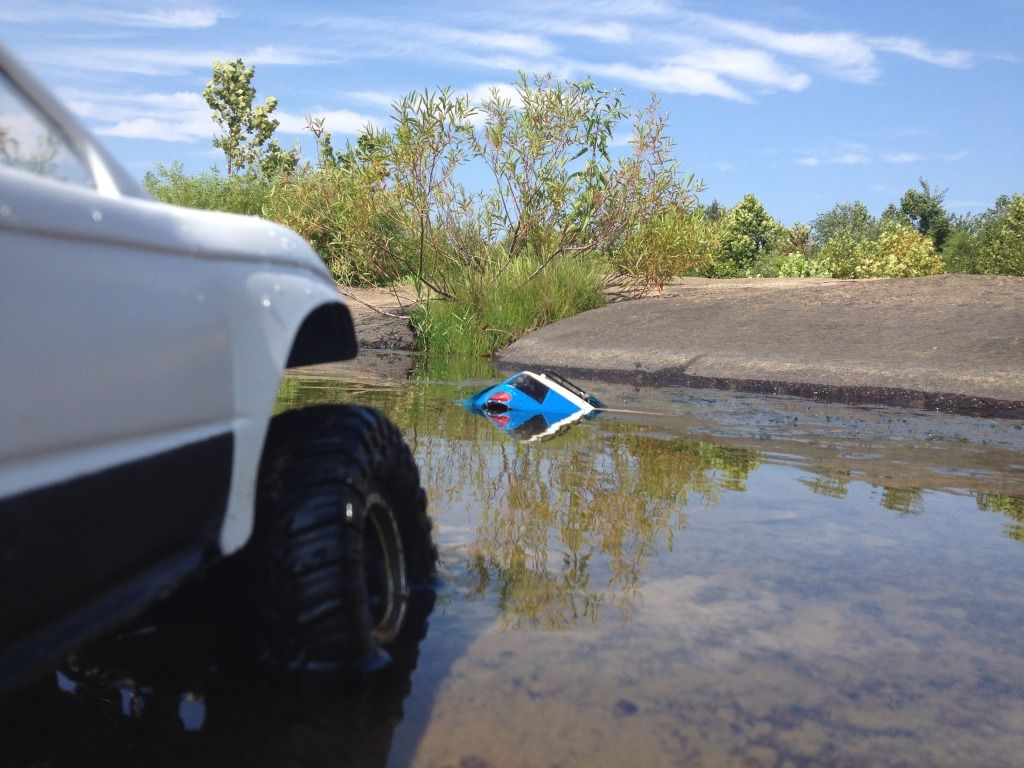 While it is most realistic, I would rather be able to blast through the water no matter the depth, even over the roof like I could before the antenna broke!
So, can anyone help me, where can I buy a replacement? I've looked online, locally and tried to contact Futaba directly (with no response).
Thanks in advance