To reverse a servo direction, you need to reverse the wires that feed power to the motor and reverse the two outer wires on the pot that is connected to the output shaft.
If you are lucky, there will be wires going from the servo circuit board to the motor and to the pot. If you are unlucky, the motor and /or pot are soldered directly to the circuit board.
This one shows the "lucky" servo.
Swap the orange and brown wire positions on the motor terminals. That reverses the direction the motor will turn.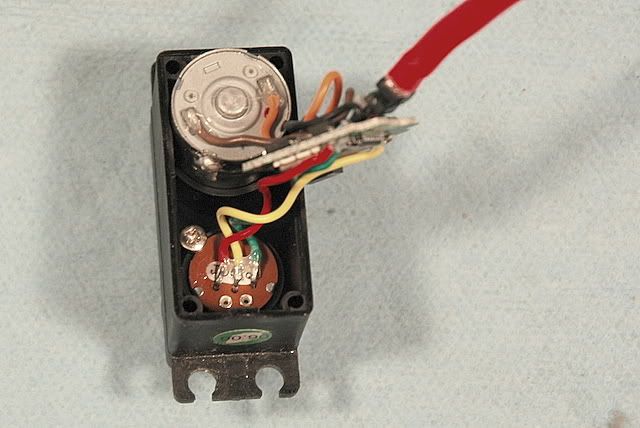 This shows the back of the pot with the red, yellow and green wires. The red and green wires need to swap positions.
Seal it back up and you are finished!
But, what if you have the kind of servo with the motor soldered directly to the circuit board?
This is a picture of such a servo (borrowed from my winch controller thread):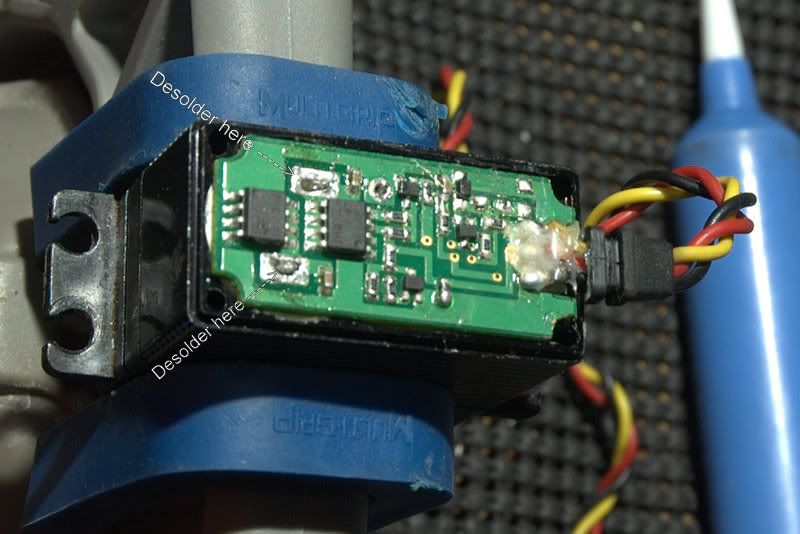 I would suggest that you only do this modification if you have experience reworking circuit boards. I won't leave detailed instructions of what to do because you will already know what to do if you are experienced, and the information about the other type of servo is enough to get you going.
Hope that helps. Let me know if I can make anything easier to understand.