I have been testing one of the Punk Rock Crawling Steering Computer (PRCSC) for Robin at Clod Mod Racing. The PRCSC, is a small computer that plugs into your receiver channels 1 and 3. The front and rear servos then plug into the PRCSC. This gives your third channel switch the capability to switch between three steering modes if you have a 3 position third channel switch.
The three steering modes are as follows:
(1) Normal Dual Steering (4WS)
(2) Rear Lockout Steering (2WS)
(3) Crabwalk Dual Steering (Crab)
If you only have a 2 position third channel switch, there is a small switch on the PRCSC where you can select either 4WS/2WS or 4WS/Crab modes.
I have an expensive JR XS3Pro that I had hoped to use for my super crawlers but found out that the 3rd channel can't drive the rear servo independently. Apparently, many of the newer pistol grip controllers have these limitations. I bought several cheapo TQ3s and have been using them. The TQ3 works fine with the added 3-position switch by itself, albeit half the time I hit the toggle switch in the wrong direction when under pressure. What kind of pressure do we have when playing with our toy trucks???!!!
Anyway, the PRCSC is truly a "plug and play" unit. It took all of a couple minutes to install it and hook it up. There is a trim pot for each servo to center them and off you go.
I run my servos directly off of my ESCs so as not to have to hassle with a receiver pack or other voltage source. I use high quality ESCs like Super Roosters, Super Dutys, and Rebel 2s and am happy with the servo power and response. The PRCSC didnít seem to take any noticeable amount of the available servo power.
The PRSCS is great in that if it is in 2WS and you throw the switch it goes into 4WS immediately and you can turn much tighter. I played with the Crab mode but I donít really use this type of steering in normal crawling situations. It will switch back and forth between 2WS and 4WS and back again as fast as you can throw the switch.
So, bottom line is I donít like itÖÖ..I LOVE IT! I would even consider using for comps as the steering mode is so predictable when you hit the switch.
Great job RobinÖ..keep the innovative products coming.



Stick Clod that was previously full time 4WS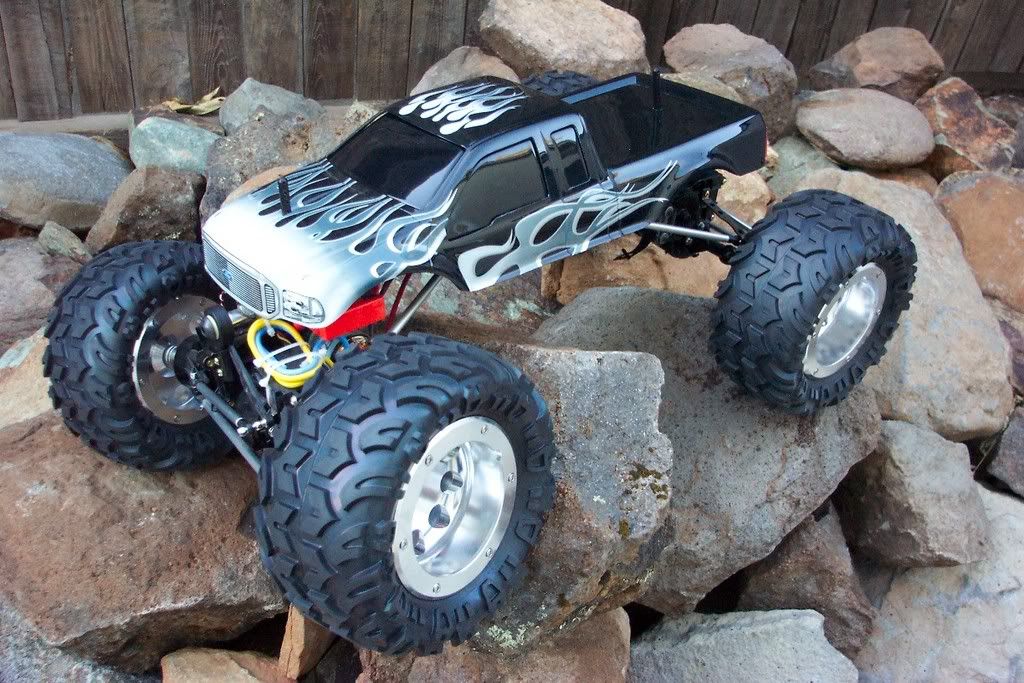 NN Clod that was using independent rear steer from modded TQ3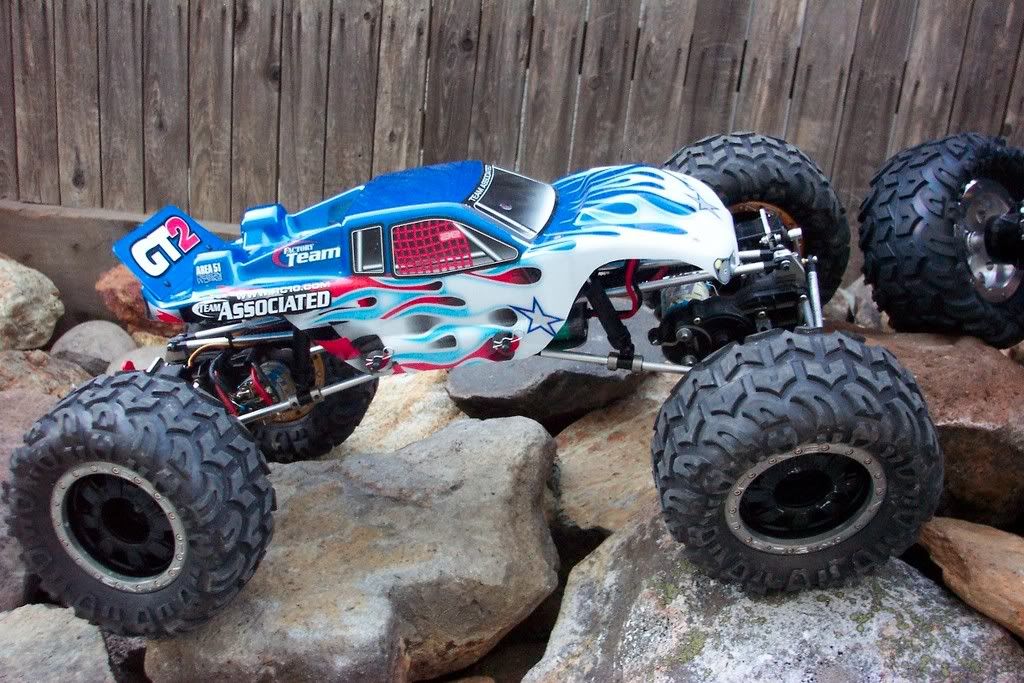 SW2 that was using independent rear steer from the modded TQ3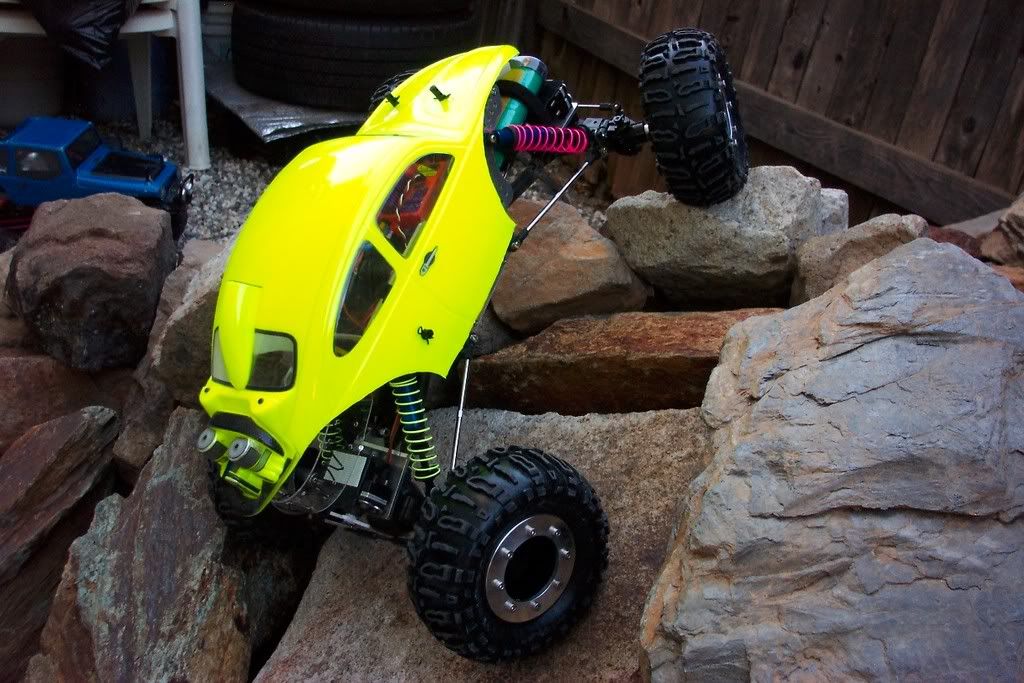 Controllers I used with the PRCSC