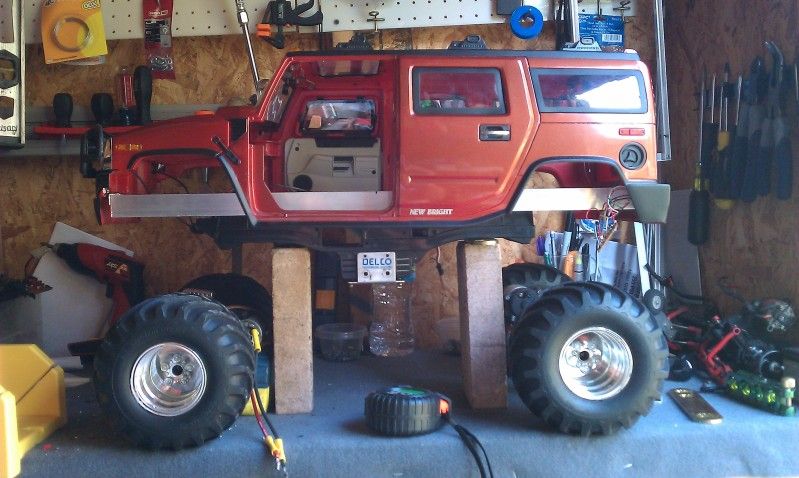 Got the chassis (OG chassis w/ L bar for extra support (Cross members to come soon))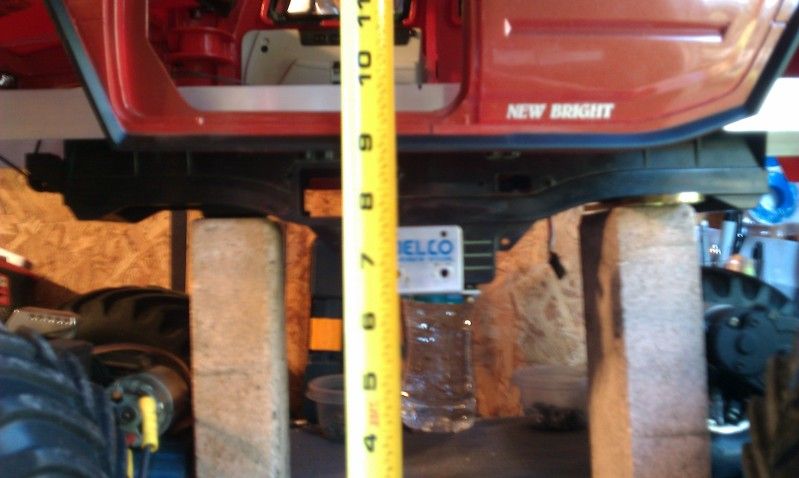 Body 9" lift, chassis lower bracket 6" clearance. I will be lowering the body 1" and lifting the chassis 1". With a ground clearance of 7". My center to center WB will be 17"
Will be extending the wheels
Sitting alittle to high right now. And alittle to narrow.
Titan is on the back burner right now, waiting for some parts to come in. Started on the Hummer this weekend, it started out BAD. Band saw smoked on me, so had to hand cut everything (OLD SKOOL).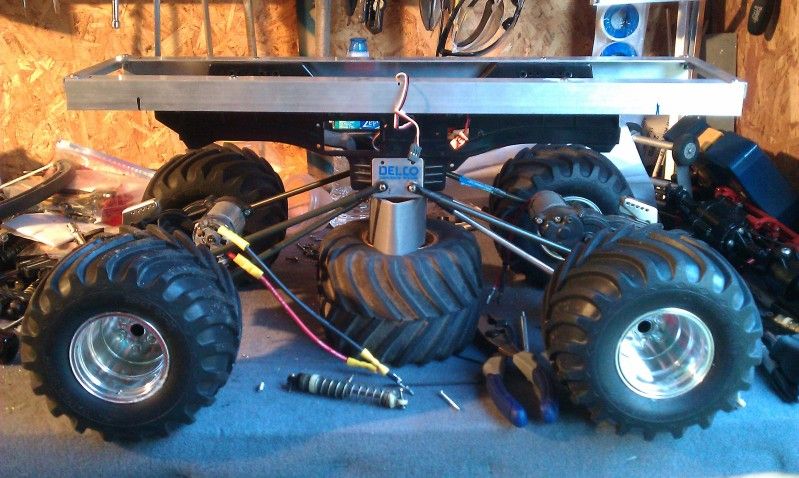 6" center clearance
Stelerzan......Yes it will be. hoping to help that with wideners.
stump move...lol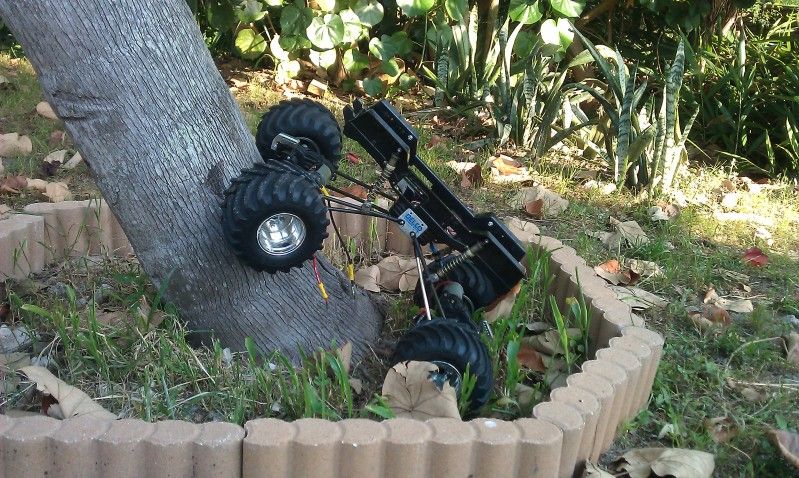 one on one with a palm.....lol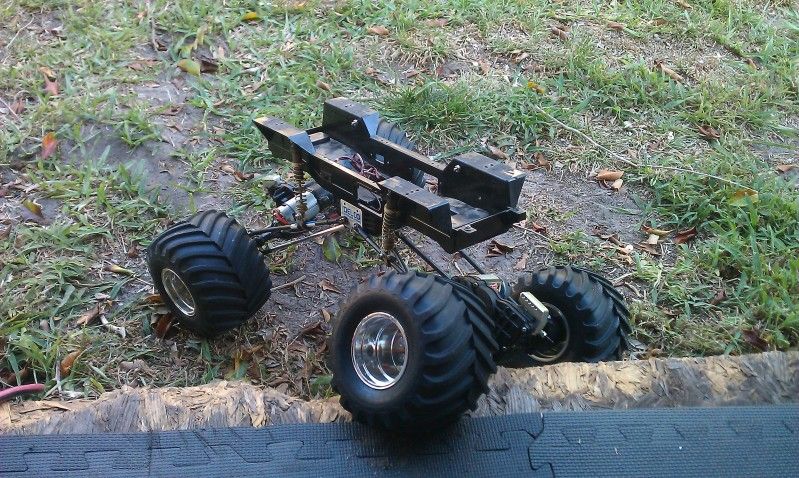 step'n it up.