I took the wraith to the riverbed (dry 99.99% of the time) last Sunday and killed the borrowed servo on the second backflip, so I borrowed a towerpro mg958 off my Redcat. That $11 servo has held up to the abuse thus far.
I took my family out again on Memorial day and met up with a few other local rc enthusiasts. I already knew my battery was insufficient, but it got to be downright frustrating on bigger dunes. I'd be doing great and then 10 seconds later the car would "stall", wait a few seconds and it would go again... a sure sign that the c rating was too low. We still had a good time!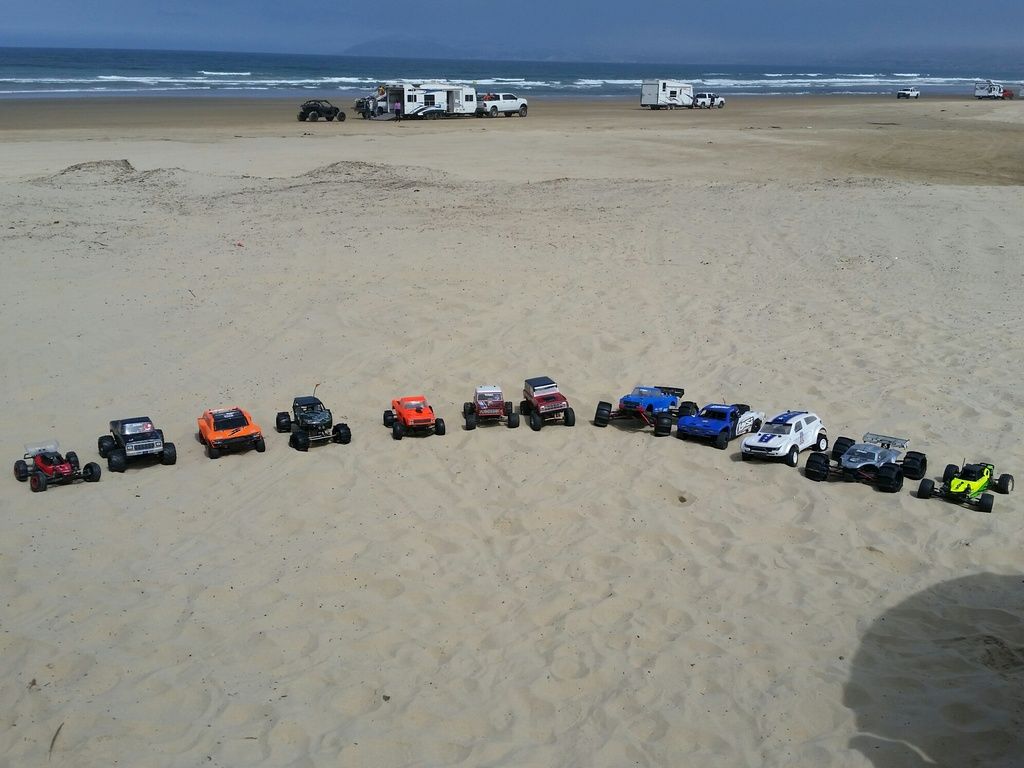 My buddy with the erevo asked me to go to the dunes again this morning and I didn't have anything else going on, so why not? Since the last outing all I did was install a Hot Racing rear swaybar using the stiffest of the 3 bars, with the links on the closest (stiffest) hole. The swaybar effectively locked out the rear suspension articulation, so it pretty much only goes straight up and down. It definitely goes where you point it now, but I might try the medium stiffness bar to keep the rear wheels from bouncing around over sand ripples.
After about 10 minutes, the car just stopped and the battery had puffed enough to split the hard case. Meh. I saw that one coming. I ran a borrowed pack with 150amp constant discharge and the Wraith did fine with no stalling. Now that I have no choice but to buy batteries, the question is: do I go with 2) 2s's in series, or 1) 4s?
Proof that it moves under its own power!: