I just fabricated my own chassis....still have some work to do to it, as I can't figure out why it will not articulate on the left side.....I have traxxas t-maxx shocks with traxxas rod ends on the top....and I just seen the last picture here, and the links are more parallel with the ground...and I can't seem to get that either...I definitly need a lower COG and I need to figure out why my truck wants to roll to easy (back wheels want to come off the ground instead of articulation) Don't get me wrong it will articulate to a point then when the rear wheel comes up....it wants to roll almost immediately. Seems to be that my springs are too stiff....but if that was the case, then neither side would articulate.....
Here are a couple pics of what I am talkin about..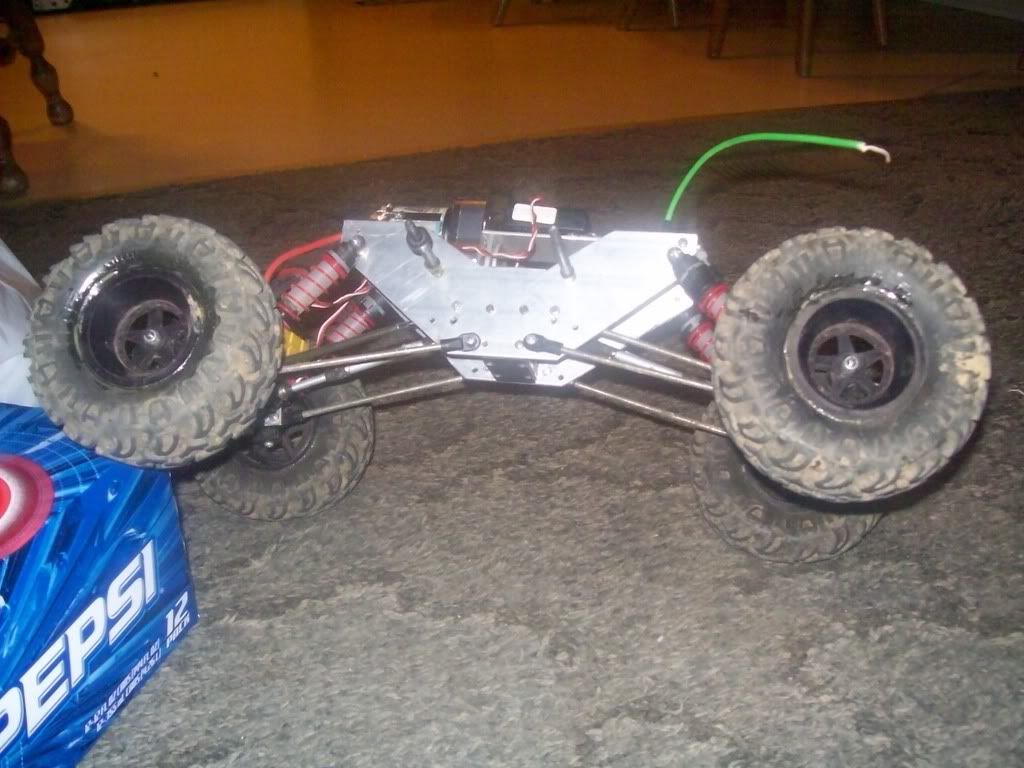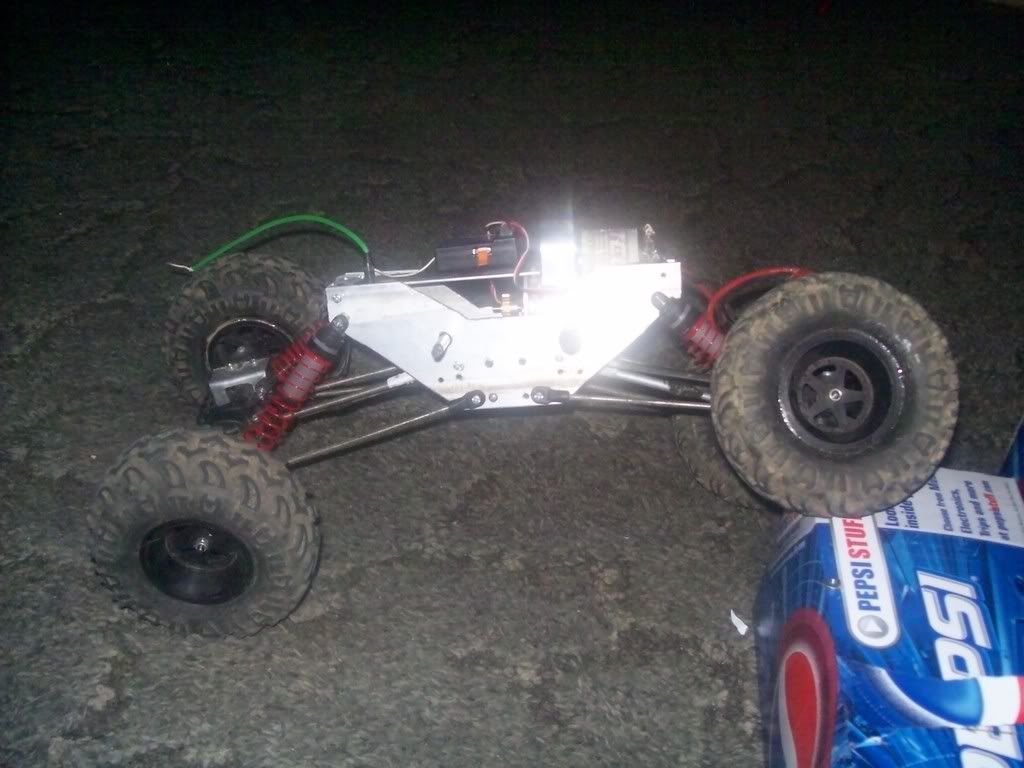 See how it wants to articulate if I go up on something with the right wheel.....but it doesn't want to articulate on the left side....
Here is a pic of me testing it out on my (not done) course.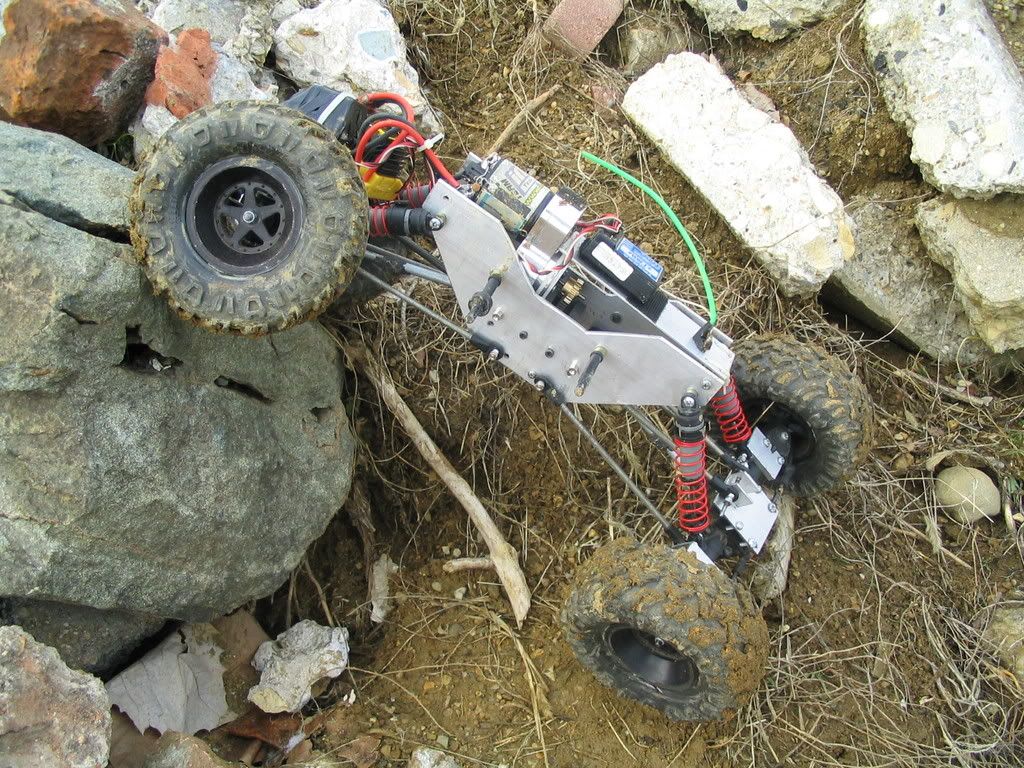 And then finally here is a video of it on the rocks.
http://s201.photobucket.com/albums/a...ent=video1.flv