This is not supposed to look like a scale truck. It's just a latter frame leaf sprung SSMT. Front x-mod truck spring, rear nitro pullstart coil. Front axle is held in by 2 links. Motor and tranny is out of some toy servo. It's cool to watch this run on the carpet and see the suspension work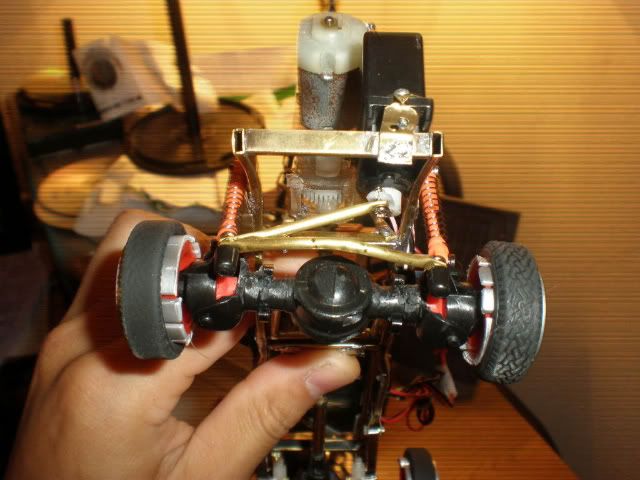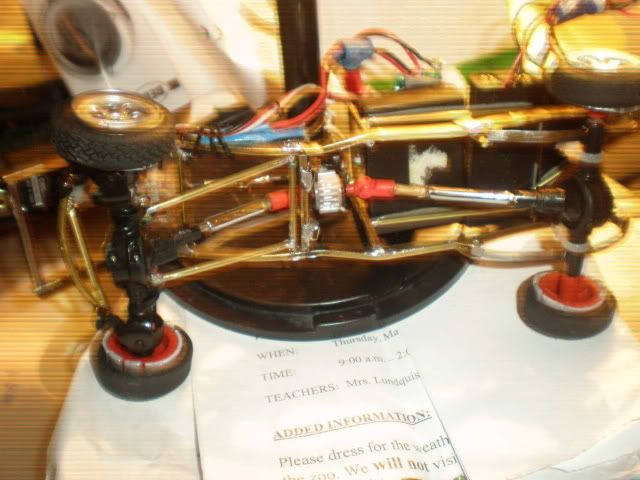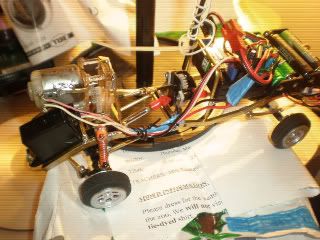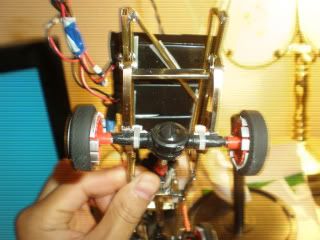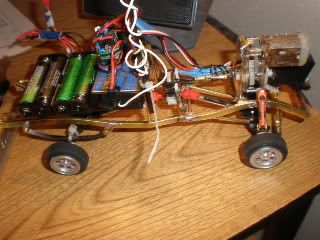 Notice the universal transfer shaft, little booger took and hour to make and it's still not perfect. Origianal plan was to lay the motor/tranny on its side run a universal to the transfer case, but the 2nd u-joint would not work, so I had to stand the motor up and center it in from of the t-case.
This is in preparation for my 2.2 AX10 build. I already have the latter frame built. All done with a soldering iron, no brazing. Frame is brass rectangle tubing like this but much larger. It surprisingly strong. I will create a build log of that when I get around to it.
Here is my start at a 2.2 rig :
Non-Comp latter frame AX-10