I got another friend in our 4wd club into the R/C crawling so to start out cheap we picked up a Scorpion. I made him drive it stock for a little, then we ripped into it, modding it similar to my comp style nylint, but he didnt want his as low. So I built some brackets to raise the body a little bit compared to mine, and while I was doing that he and his roomate painted the body, made stickers for the wheels and decals.
As far as the mods, we got rid of the entire stock tranny, only using the stock electronics, axles, wheels, and body. Bought about 10 bucks worth of materials, half of which was the piece of aluminum to make the brackets from. It is mostly finished, and we will hopefully get some action pics tomorrow if the weather works for us.
This is the third nylint I have built using this type "suspension" and I would put it against most other types of suspension, simply for ground clearance while having a very low C of G. I will be able to put that theory to test once another friend finishes his linked Nylint.
Now for some pics.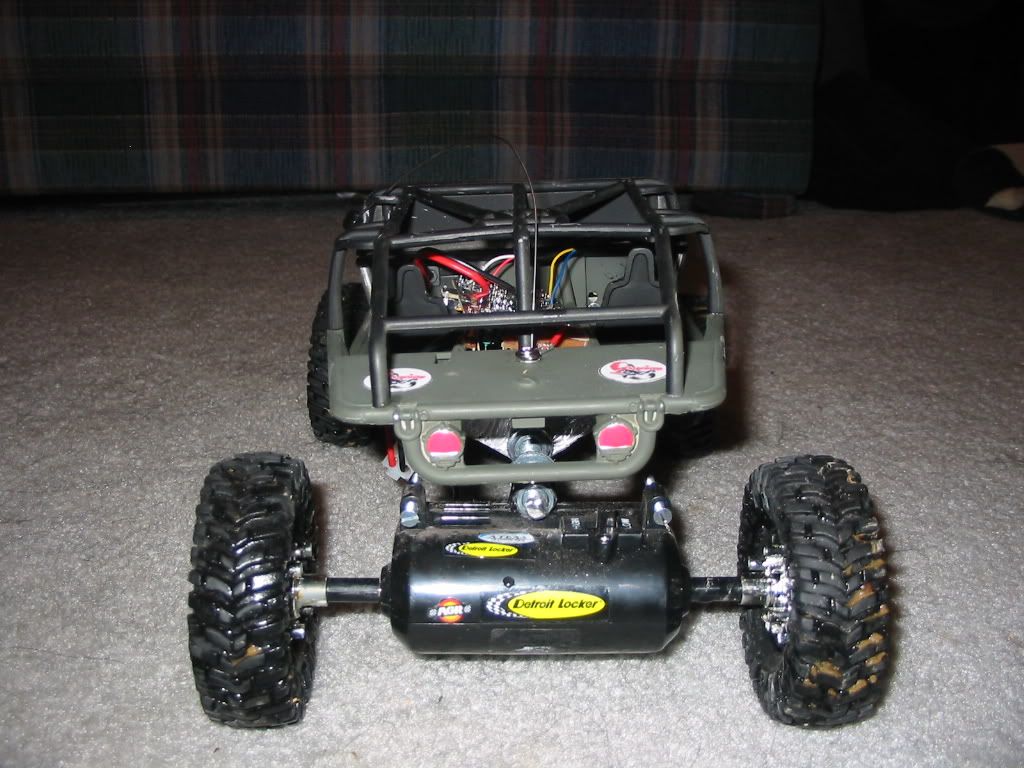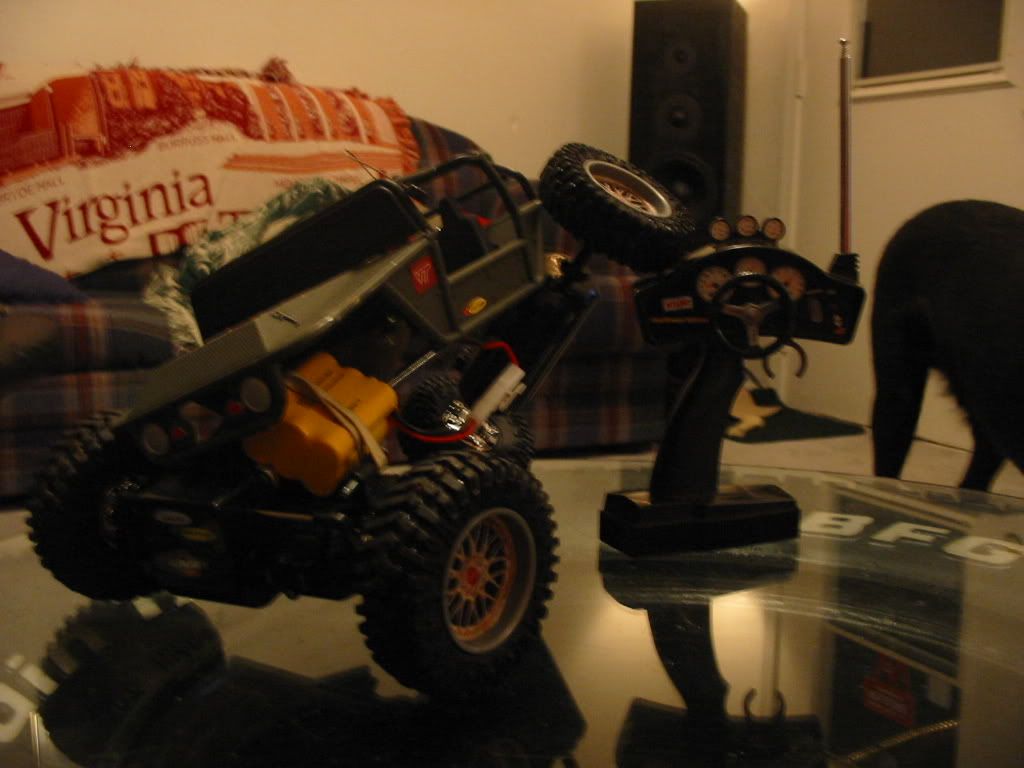 more pics here
http://photobucket.com/albums/c59/da...t=IMG_1716.jpg
Action pics to come soon.
Steve Leach