So the portal axles showed up yesterday.
First impressions:
1.Housing are plastic, but feel pretty soild.
2.Bearings are all sleeve type bushings, no ball bearings or seals. Everything seems well supported though and they look like bronze type bushings.
3.Portal ends are plastic housings, but shafts and gears are all metal. Its a metal of some sort, but not a brass. Iron, steel, pot metal or whatever it is, but not a brass.
4.All the spots where there are pivots in the plastic housings have brass bushings installed.
5.Spindle hub shaft is metal.
6.Ring and pinion gears are metal
7.All the gears seem to have a generous amount of grease in them, even though it looks/feels similar to garden variety Vaseline.
8.Has a very small "RBR/C" cast into the plastic housings.
9.Everything seems to conform to the c24 axle mounting points
Biggest issue right now is that the axles have a bit of a "bind" as you rotate the pinion shaft. All 5 ofthe axles I ordered have it. They run fine for a couple turns and then jam up hard. I'll have to look closer at that to see if its a design problem or if its just a matter of some shimming and/or running in the new parts so they mate to each other better.
Here is the truck that I will be using to test them out: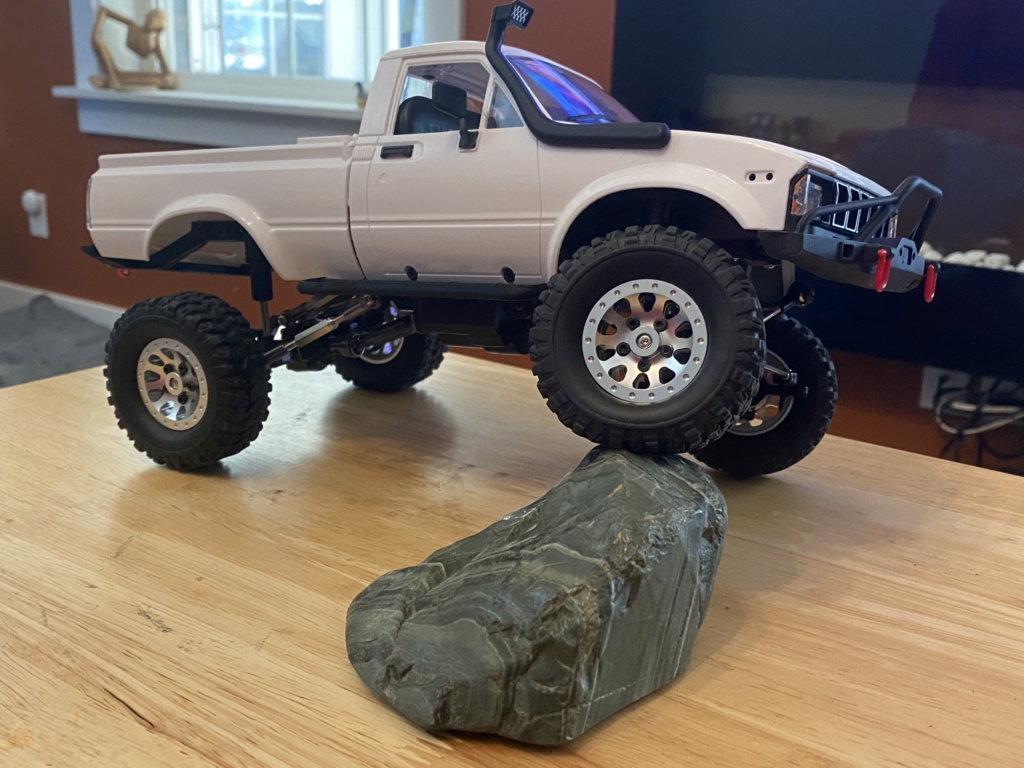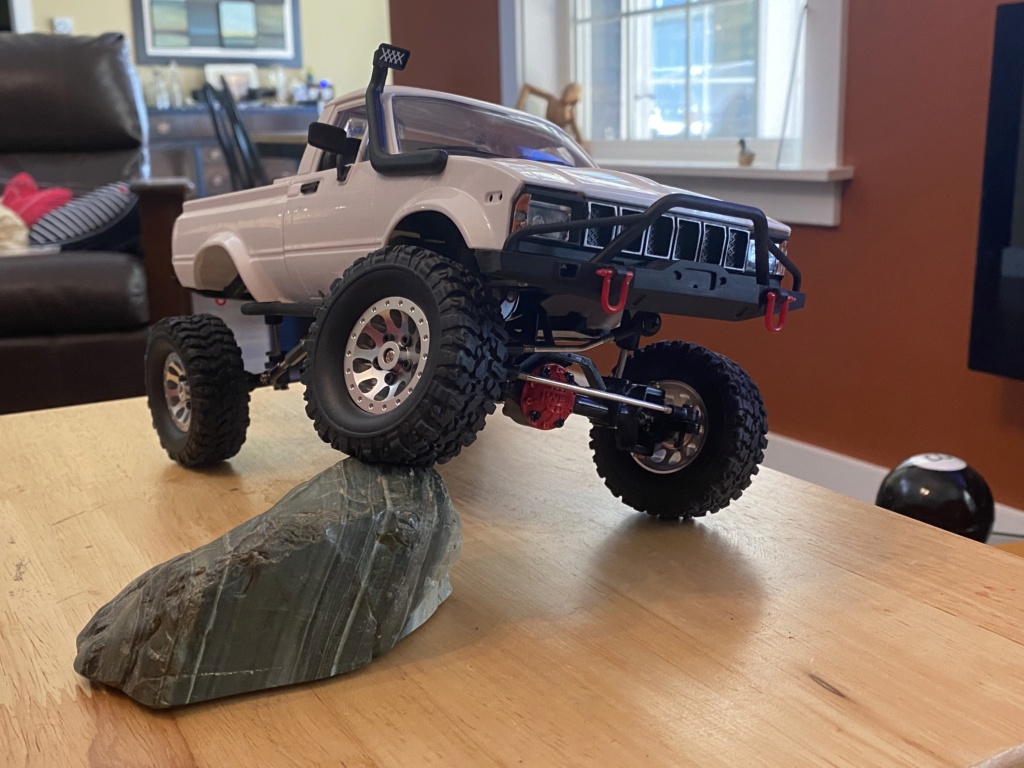 But there'll bit a bit of a delay before testing the axles. The truck is getting a HW 1080 esc and a radiolink 7channel receiver to work with a RL rc6gs transmitter. The WPL transmitter is OK (the ver3 soundboard kit, not the stock rtr transmitter/receiver), but it just feels cheap (like a toy) and the RC6GS is heads and shoulders over wpl products in features, feel and quality. The WPL electronics work ok, i just want something a little better.
Thats all I've got to say on them for now. More to follow when I get a chance to mess around with them a bit.