Well, I saw one of the guys post a link to these about a week ago and it was love at first sight, had to have them. So, I bought em.

They come in a bag (two shocks per bag) and need ALOT of assembly. I chose the 93mm Piggyback XD over the standard non-piggyback version.
Got directions? When I saw this I thought, "Holy sh!t man. I wanted shocks, not another kit." But the directions aren't that extensive, just very precise. They cover all angles here. So if you make a mistake during assembly It's because you cant read.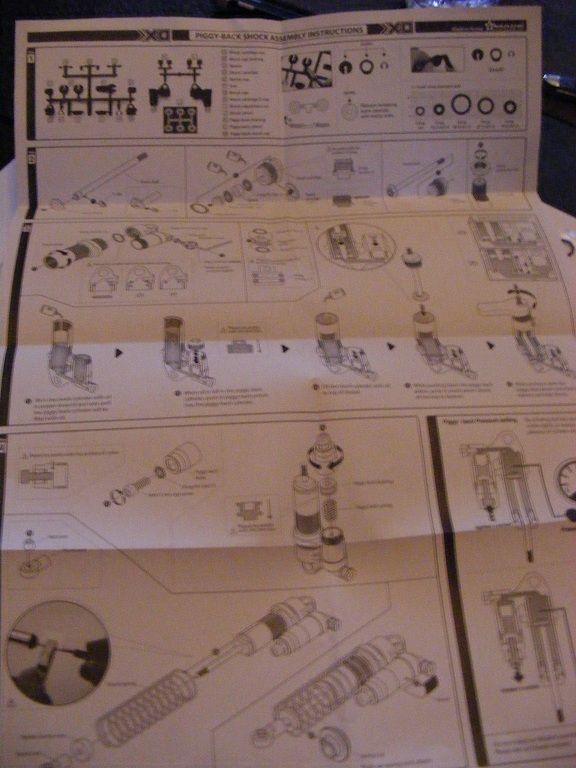 First up, you assemble the pistons and the shock end caps. The end caps are a combo of silicone washers and plastic spacers to allow the shaft to glide through the end cap. You get 3 different discs to choose from to adjust the flow rate of the piston. I chose the three hole discs.
Next up, you assemble the shock body itself. These go together very well. So far quality and craftsmanship is spot on with these.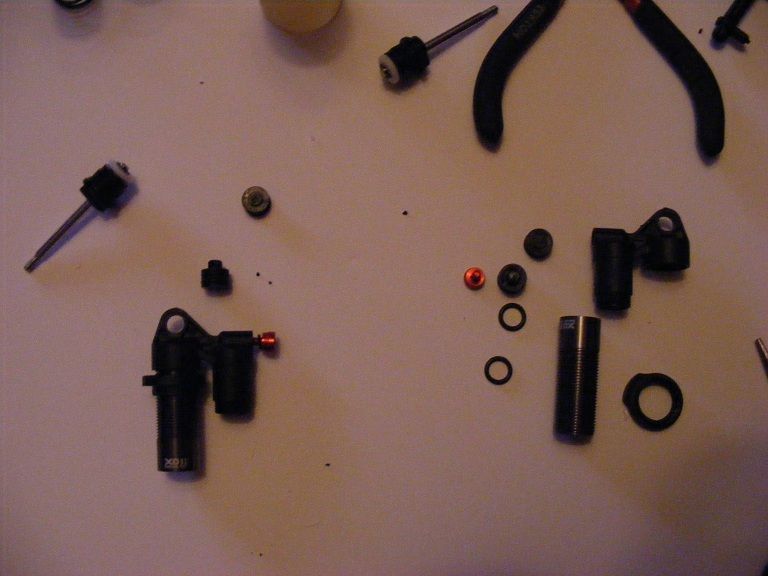 The reservoirs are very nice. They are thick and high quality, just like the rest of the shock. The screw at the bottom of the res allows you to adjust the pressure inside the shock. The further in you screw it, the more pressure they have.
Finally, I slid on the bump stops, threaded on the ends and installed the springs. I then washed off any oil that I got on them during assembly and applied the decals.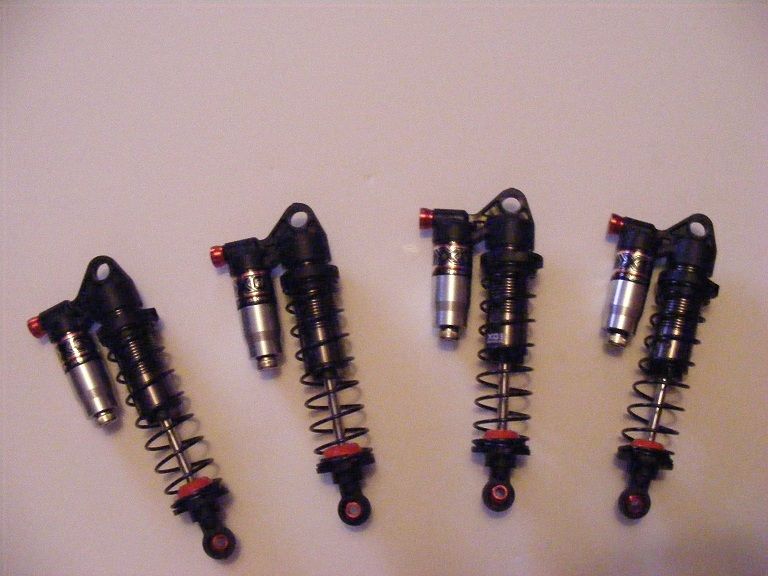 These shocks are VERY smooth. They have plenty of travel, and so much adjustability that they should work on any application. My opinion...these shocks are a solid 8 out of 10 if not a little better. They send enough oil to build 3 sets of these things, so if you spill some you've got a ton to fall back on. I used half of a bottle to do all four shocks and I've still got a whole unopened bottle from the other bag. They send a few extras just in case you lose something during assembly, and everything is clearly labeled/marked for cross referencing the directions. I just bought and tried the Gmade Transitions, the Gmade TS02's and now these. I'll say this much for Junfac and Gmade, they can build a nice shock. The TS02 is the most realistic shock out there IMO, and the Transitions are as smooth as butta. These are the crowning achievement in the collection. I'd recommend them to anyone.