Axial didnt do it, but I sure wish they would one up me...!
Ive been having some fun messing around with my micros lately, not really into the comp crawlers anymore, more into scale crawling. So I decided to build a few scalers up, you may have seen this rig, used this as my donor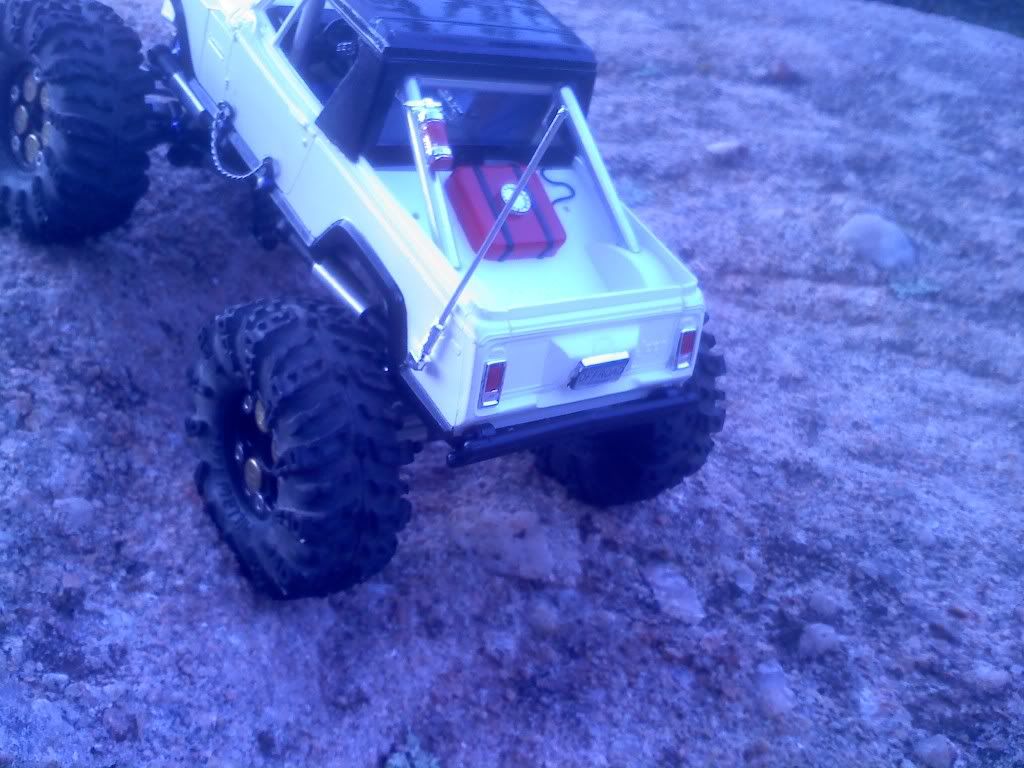 This little thing was just way out of scale!
and I had a stock trekker laying around (Only pic left of it, bronco is for my next micro project...!) that I used the frame and body off of.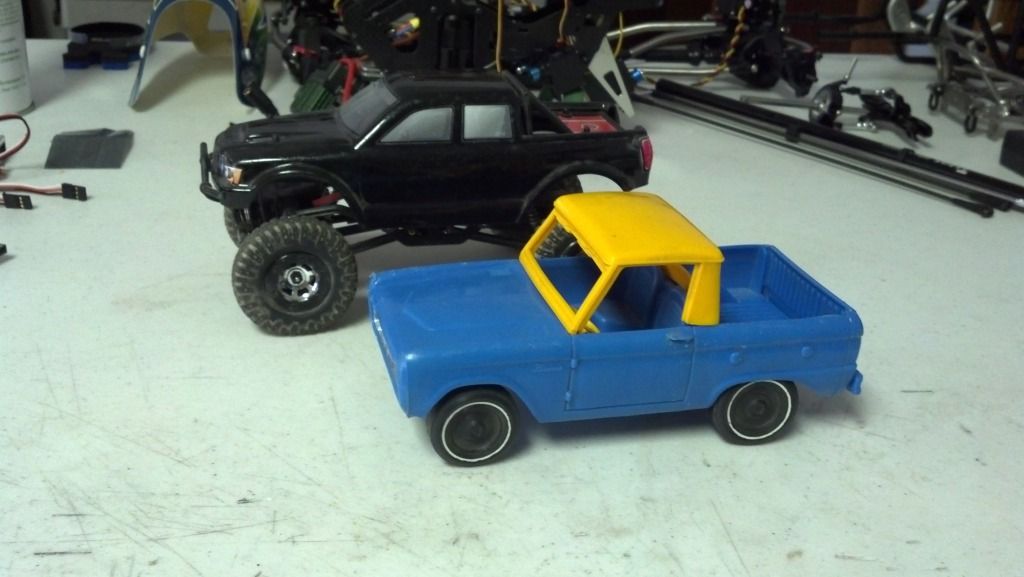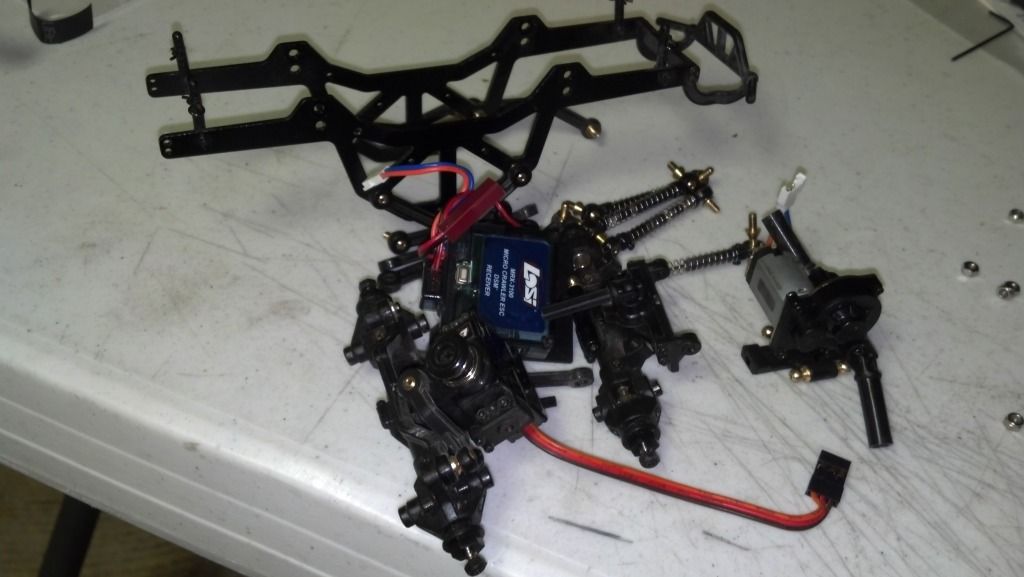 scraped all the trekker parts and throwing my modded axles from my donor in.
Micro Beef...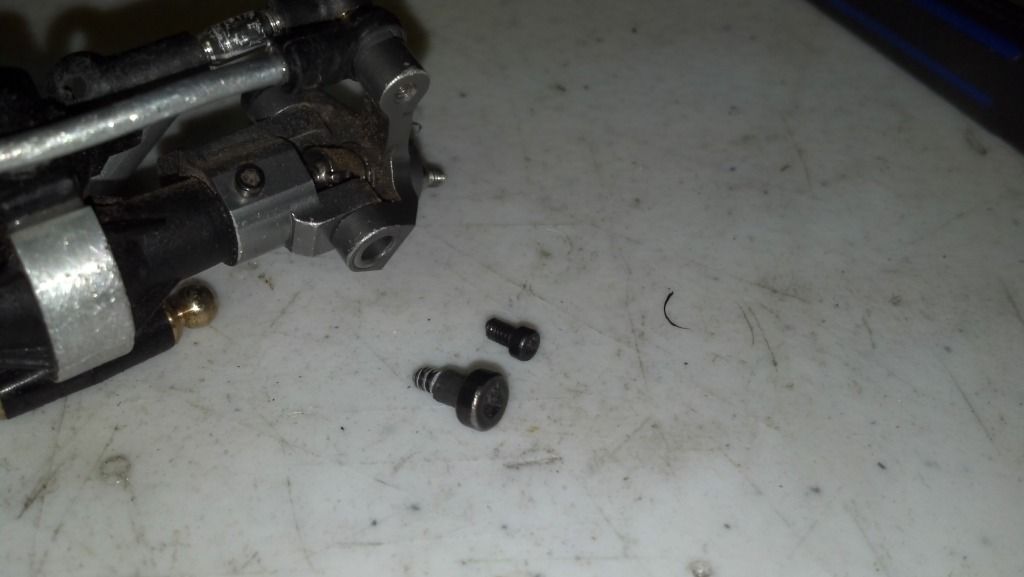 Im not a big fan of the sholder bolts, so I used a cut down stock servo mount bolt, its the same size as the shoulder/same thread and it holds the knuckle in place flawlessly and frees up a couple mm of ground clearance.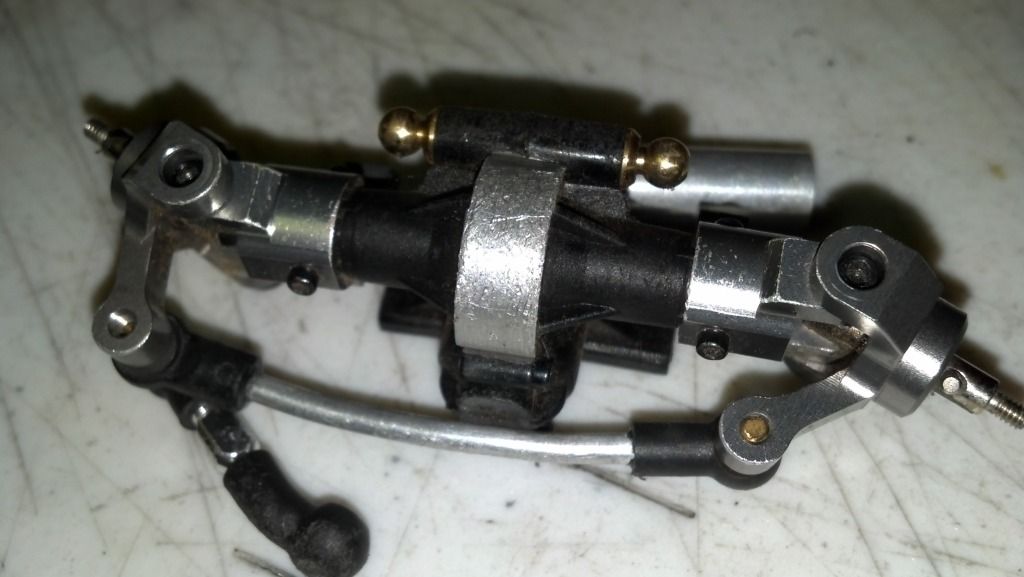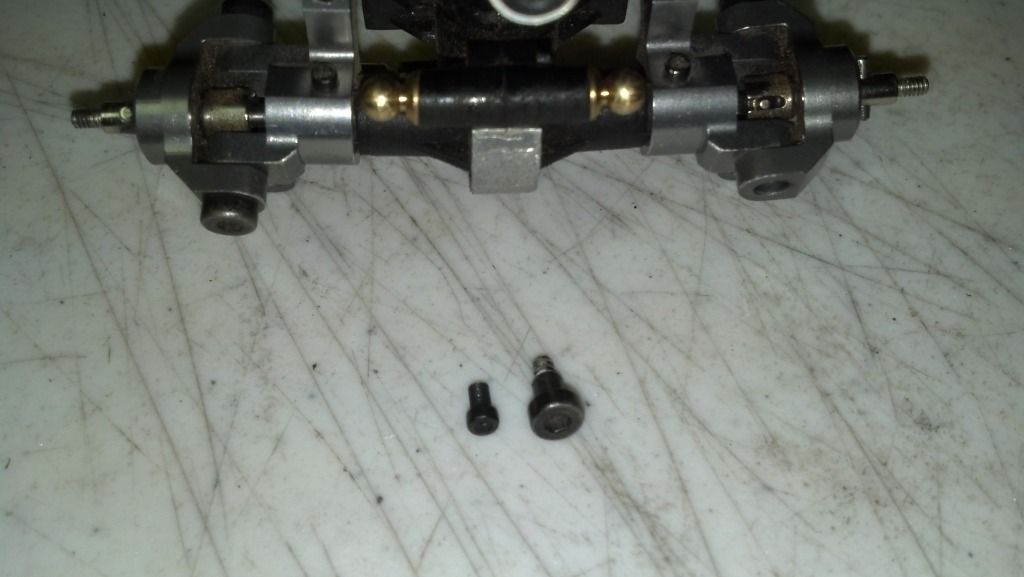 the steering is made up of 3/32 aluminum tube, rc18t2 ballcup drilled out to 3/32 and pressed and Ca'd together and a miniqlo link end(not ballcup) drilled out and ca'd too, then use the stock long steering ball end and an alum. spacer so then you can pop and a drag link made with cut down rc18t2 cups, ingnore the 3/32 alum drag link(kept pulling out), I ended up going with a micro t turnbuckle with the same ends.
stole this horn off my heli, Tarot hitec horn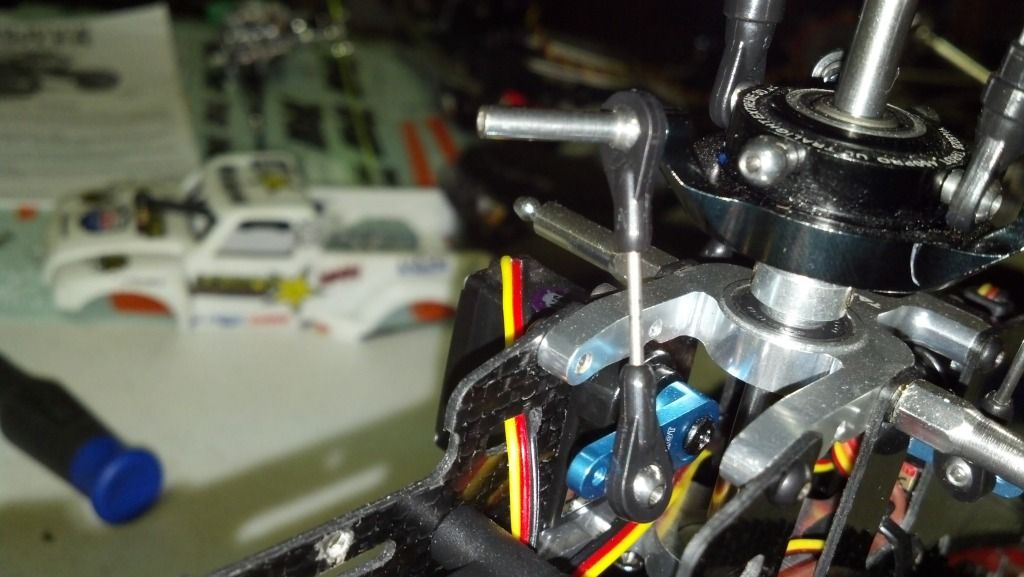 cut it down, threaded a ball onto it and polished all the blue anodize off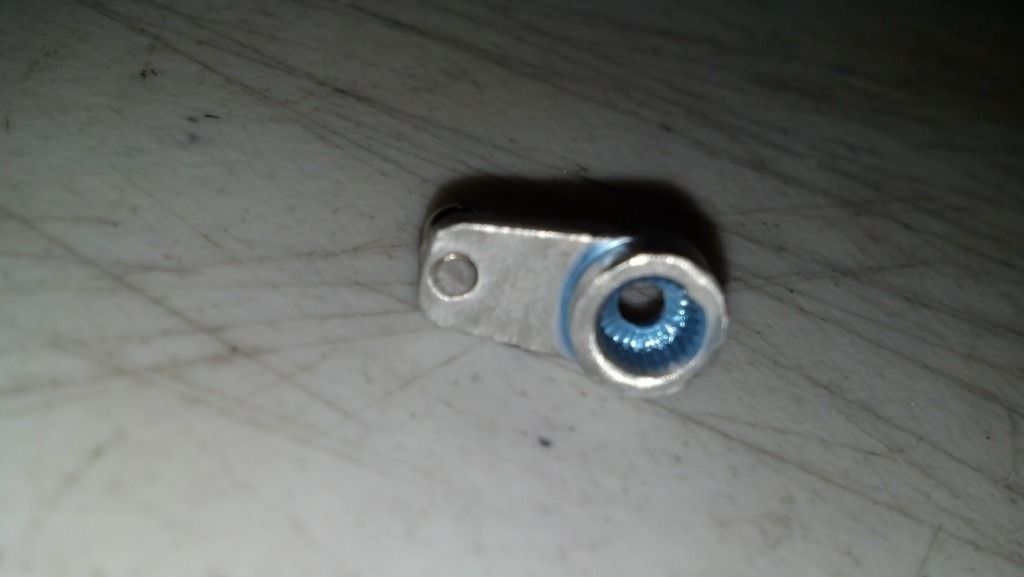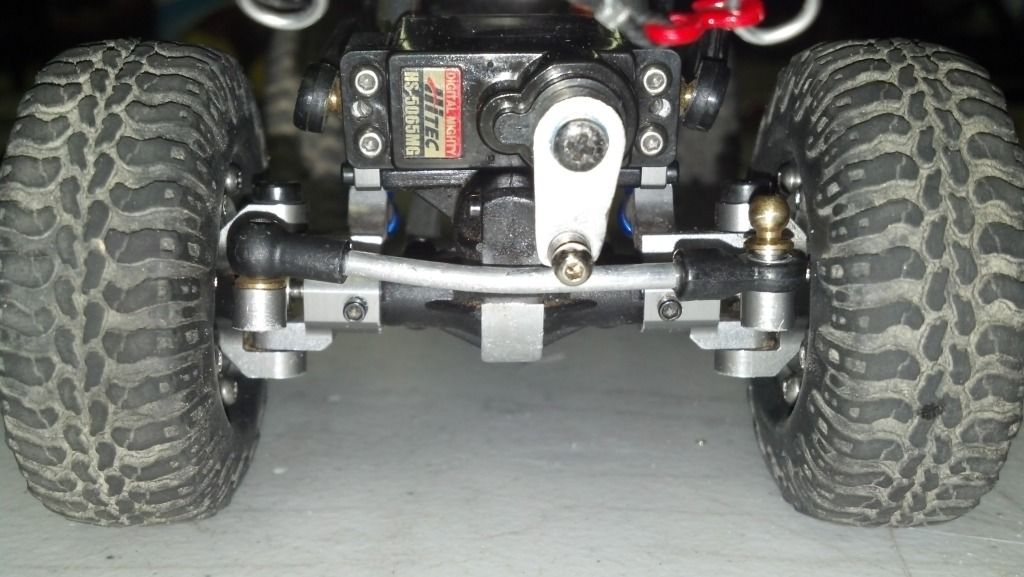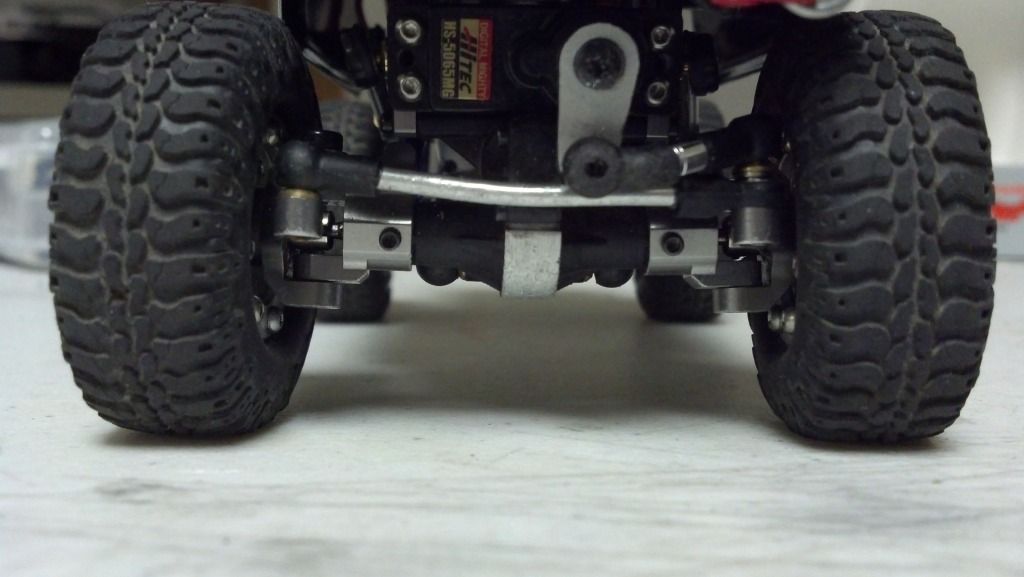 I also shaved the diffs down(eliminated the screws), and jb welded thin alum. strips to them, did the old cut and stretch the drive shafts with 9/32 alum. tube Ca'd together.
The rear is really pure lazyness and the fact that the lockouts I have wont match the knuckes and everything else on these axles, servo mounts and link mounts knucks chubs ect... so I just put button heads on the rear axles so it wont hang up on those long socket heads.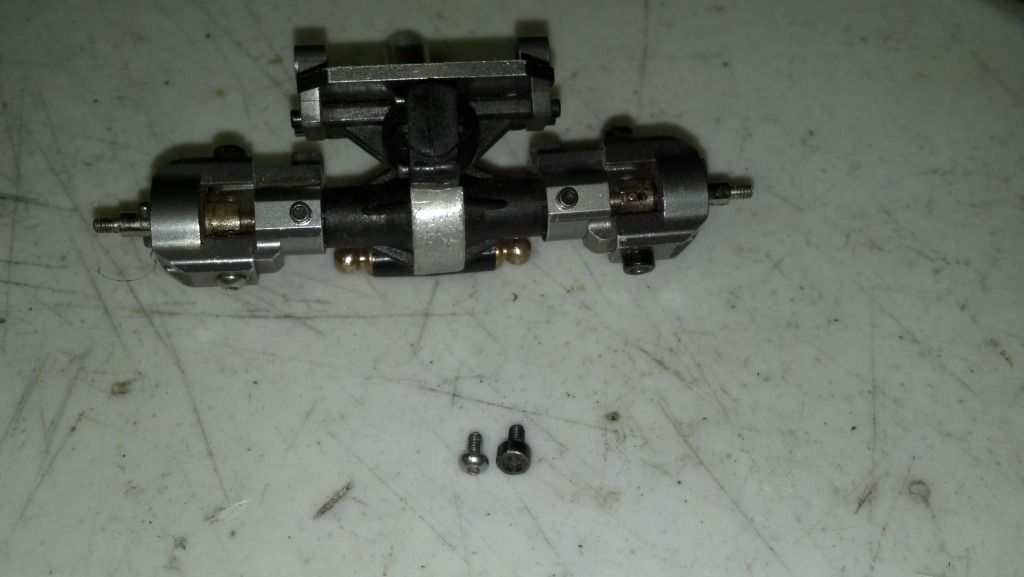 Had to throw in an alum. trans and had to run the 59T micro t spur, those of you that dont know how to do it here it is, pretty much all stock parts:
you use the shims to align the spur inbetween the notch on the shaft and use the top slipper plate as the bottom slipper to center the spur and use another top slipper as before like stock with the orings.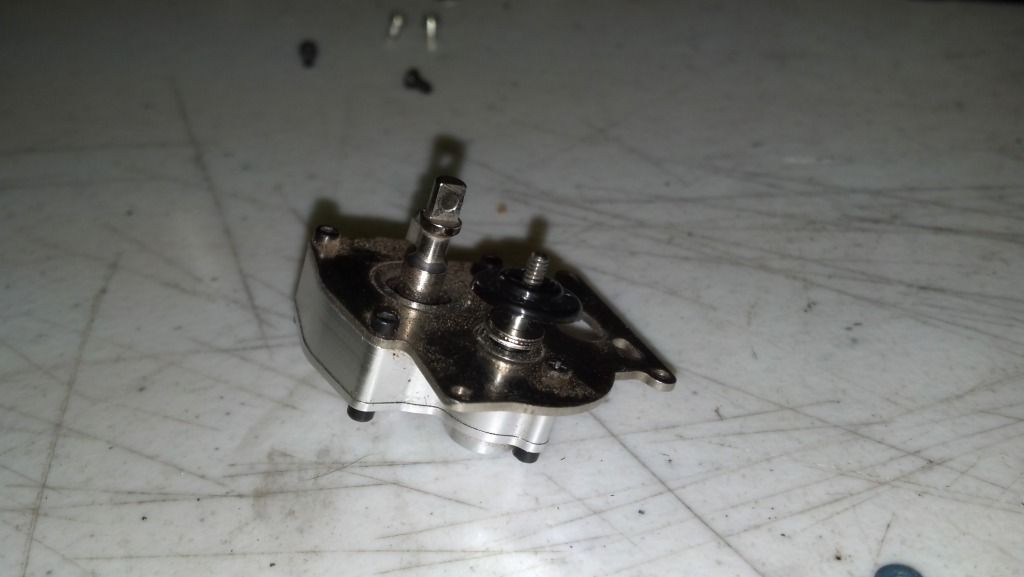 Made up some lower links out of drilled out rc18t2 ballcups and miniqlo links
Cant just bolt up a stock motor to this drivetrain, and ive been meanig to do this for a while, hand wound my own atomic bb2 motor: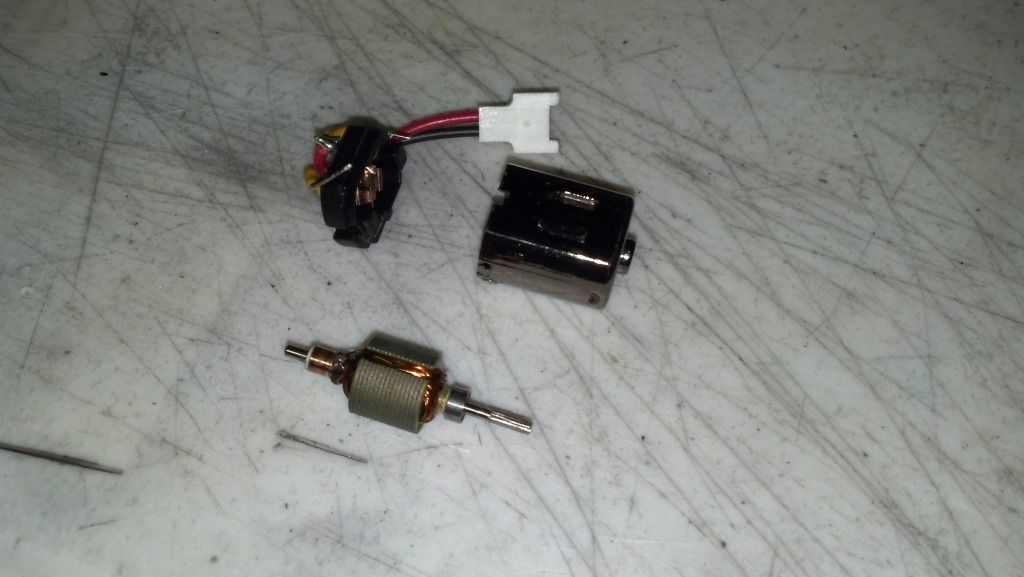 stripped it down, stock was 35 or 34 winds
tried the 38 guage, could have winded 200 winds, went with 30 guage(similar to stock, but bigger) had a hard time winding each over the stock 35 winds before it was too full.
38 guage 90 winds, I was affraid this would catch fire.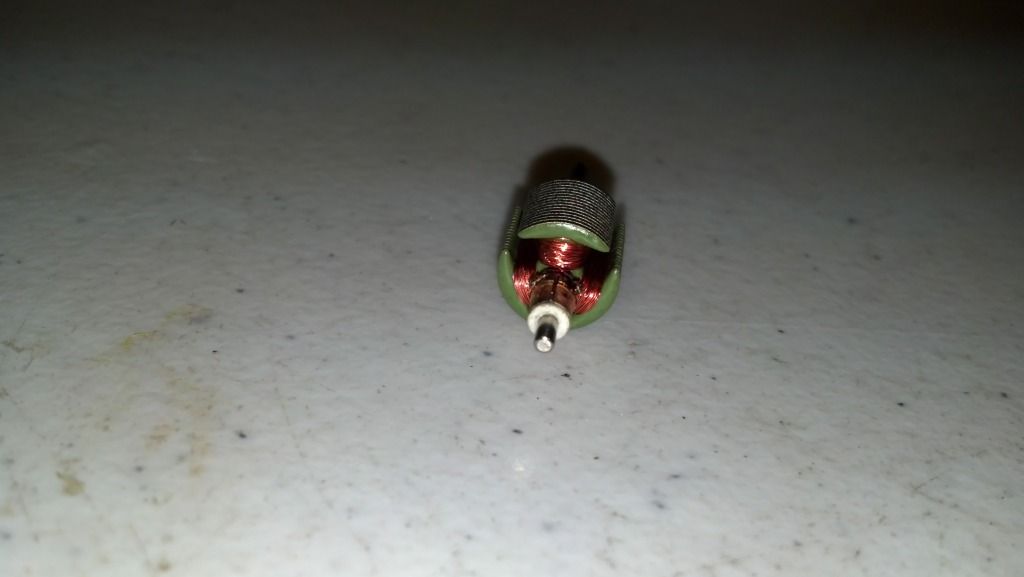 30 guage 35 winds, super smooth!
Fitted it with some 2mm bullets, 22 awg noodle wire and a fancy wrap.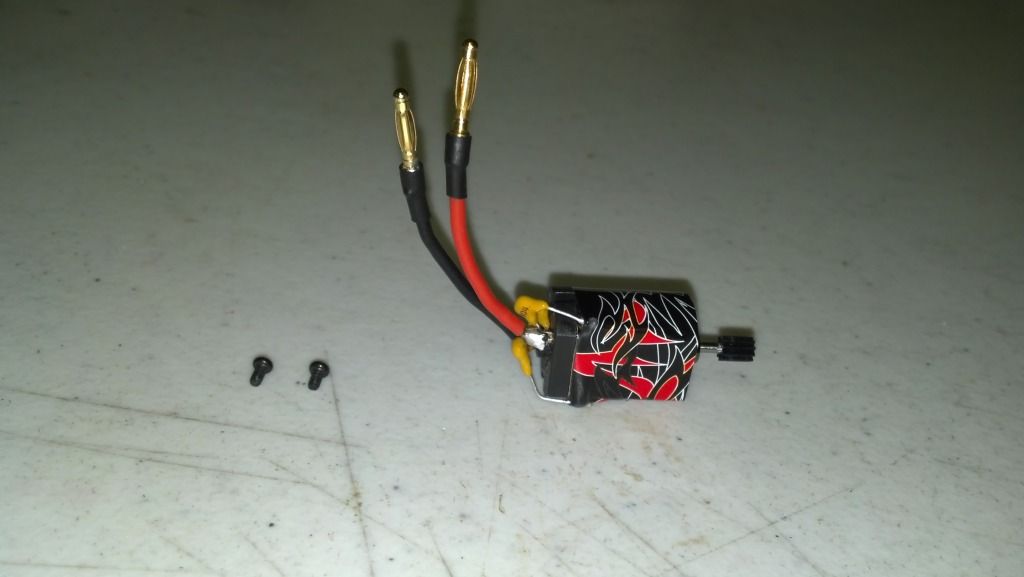 To be continued...